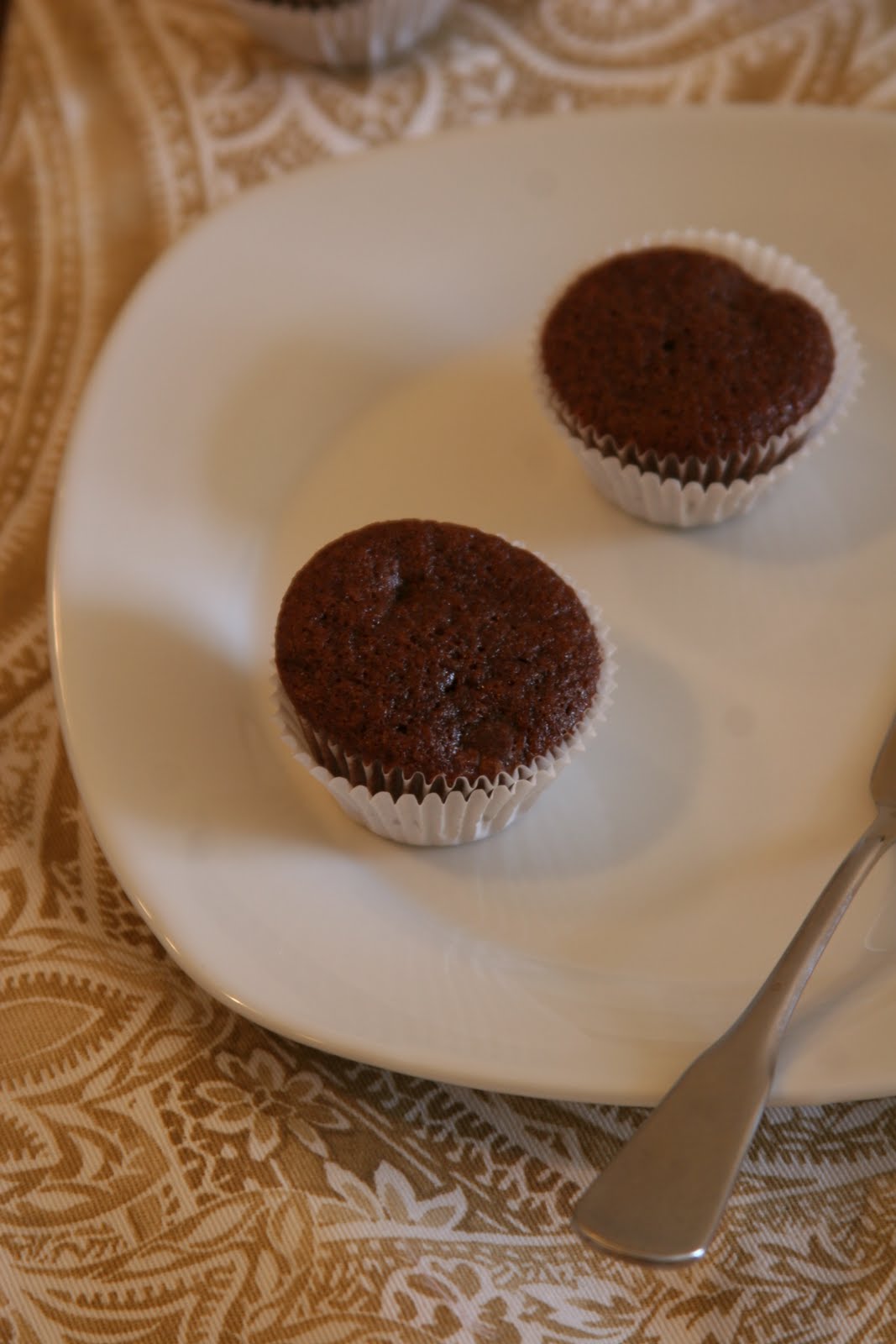 Weekends are near the top of my list of favorite things, and while there may not be a hard and fast formula for a great weekend, I've found that if you combine at least two of the following, you are guaranteed to have a fabulous two days:
*Beautiful weather
*Loved ones
*Baking a new recipe
*Scrabble
*Exercise
*Good food
*Lots of coffee
I was lucky enough to have a weekend that included all of the above. And while I would hardly be able to justify baking chocolate muffins for breakfast on my own, J.'s visit and some extra time on a Sunday morning was enough to inspire trying out a new recipe. I've had The Hummingbird Bakery Cookbook on my book shelf for almost six months now, but thus far the closest I've gotten to using it has been looking at the pretty pictures.
I'm a little bit sad I didn't start baking from it earlier because these Double Chocolate Muffins were to die for. Serious chocolate goodness for my boyfriend who loves chocolate just as much as any girl I know. And the best part was that I could mix it all together in one bowl, with a whisk and nothing else. The only question I have now is what is the difference between a muffin and a cupcake? After eating these, I'm all sorts of confused….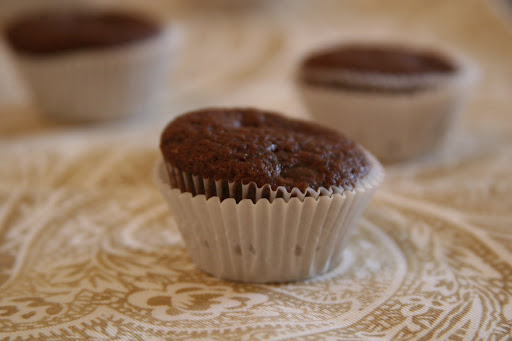 Double Chocolate Muffins
Adapted from The Hummingbird Bakery Cookbook
Ingredients:
*1 egg
*1/2 cup sugar
*3 Tbsp. unsweetened cocoa powder
*1/2 cup all-purpose flour
*1/8 tsp. salt
*1 tsp. baking powder
*1/3 cup milk
*5 Tbsp. butter, melted
*3/4 cup semi-sweet chocolate chips
Instructions:
*Preheat oven to 350*F. Line a mini-muffin tin or regular muffin tin with liners, or grease the tin with nonstick cooking spray. Set aside.
*In a medium mixing bowl, beat together egg and sugar. Beat in the cocoa powder, flour, salt, and baking powder until well combined. Beat in the milk, followed by the melted butter until just combined, followed by the chocolate chips.
*Spoon the batter into the baking tins, filling each 2/3 of the way full. Bake 12 minutes for mini-muffins or 28-30 minutes for regular-sized muffins. Cool on wire racks.
Happy Baking!
Madison