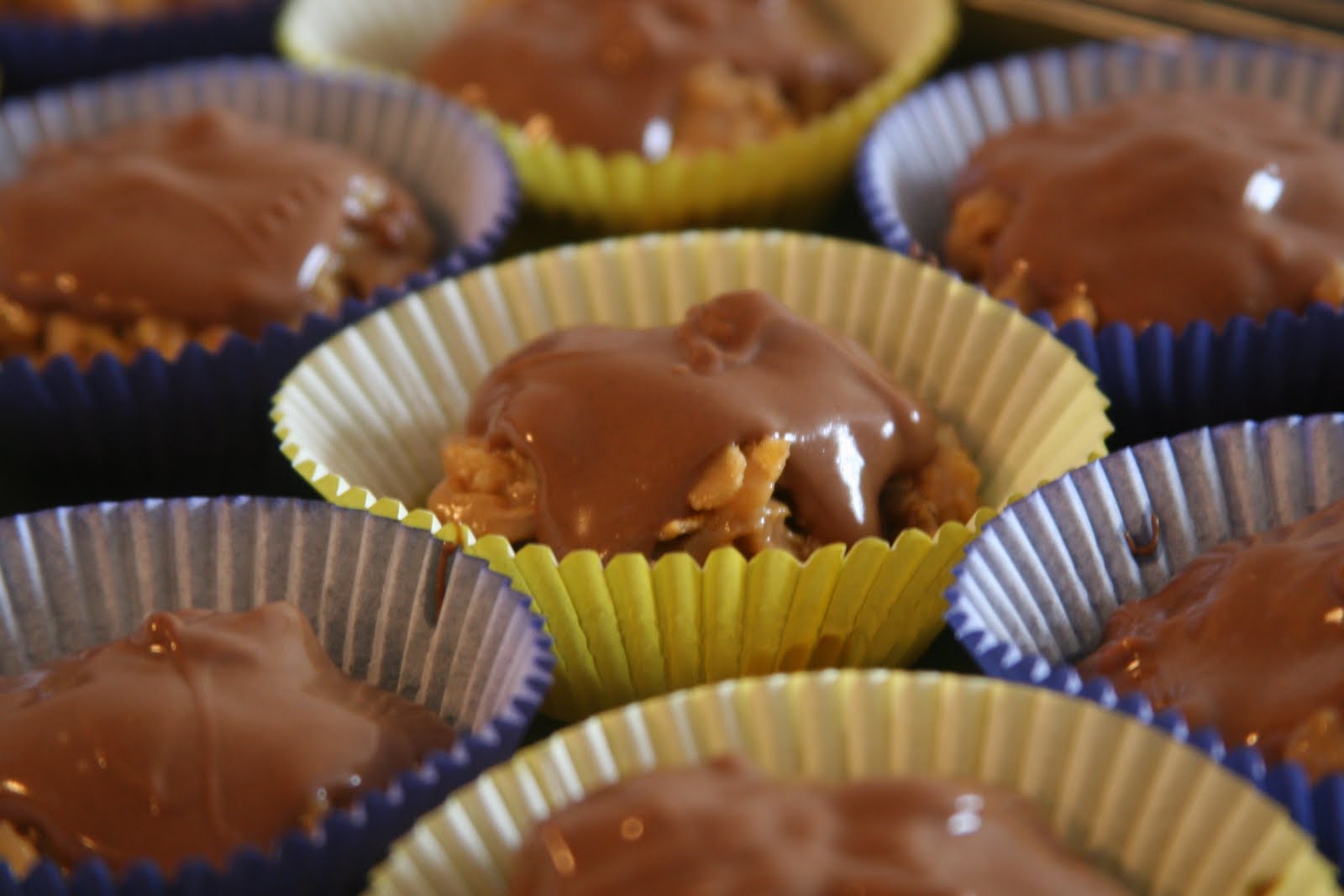 If you're from the Midwest, or have spent any prolonged amount of time in the area, you may want to stop reading right now. I mean it, this post may offend you, but if you ignore my warning and keep reading, please don't say I didn't warn you. Because I'm about to take issue with one of the most beloved desserts that exist in the Midwest. Heck, Scotcheroos may have cult status in other areas of the country, too, though I have yet to eat a Scotcheroo in the South.
It's not that I have anything against Scotcheroos. In fact, they play right into my weakness for all things peanut butter and chocolate, and the gooey-meets-crunchy texture is spot on. My real issue is that they aren't reaching their full potential. If you want to make something great in the kitchen, the best place to start is with great ingredients, so you can see why I might have a problem with the base of Scotcheroos being Rice Krispies. Yes, Rice Krispies – also known as the most borning and flavorless cereal known to man. Sure, they have great texture and were a cereal revelation in 1928 when they were invented, but today there are so many delicious, crunchy, flavorful cereals to choose from that I am at a loss as to why anyone would choose to use Rice Krispies when making one of the most beloved desserts on earth, or at least on of our favorites out here on the prairie.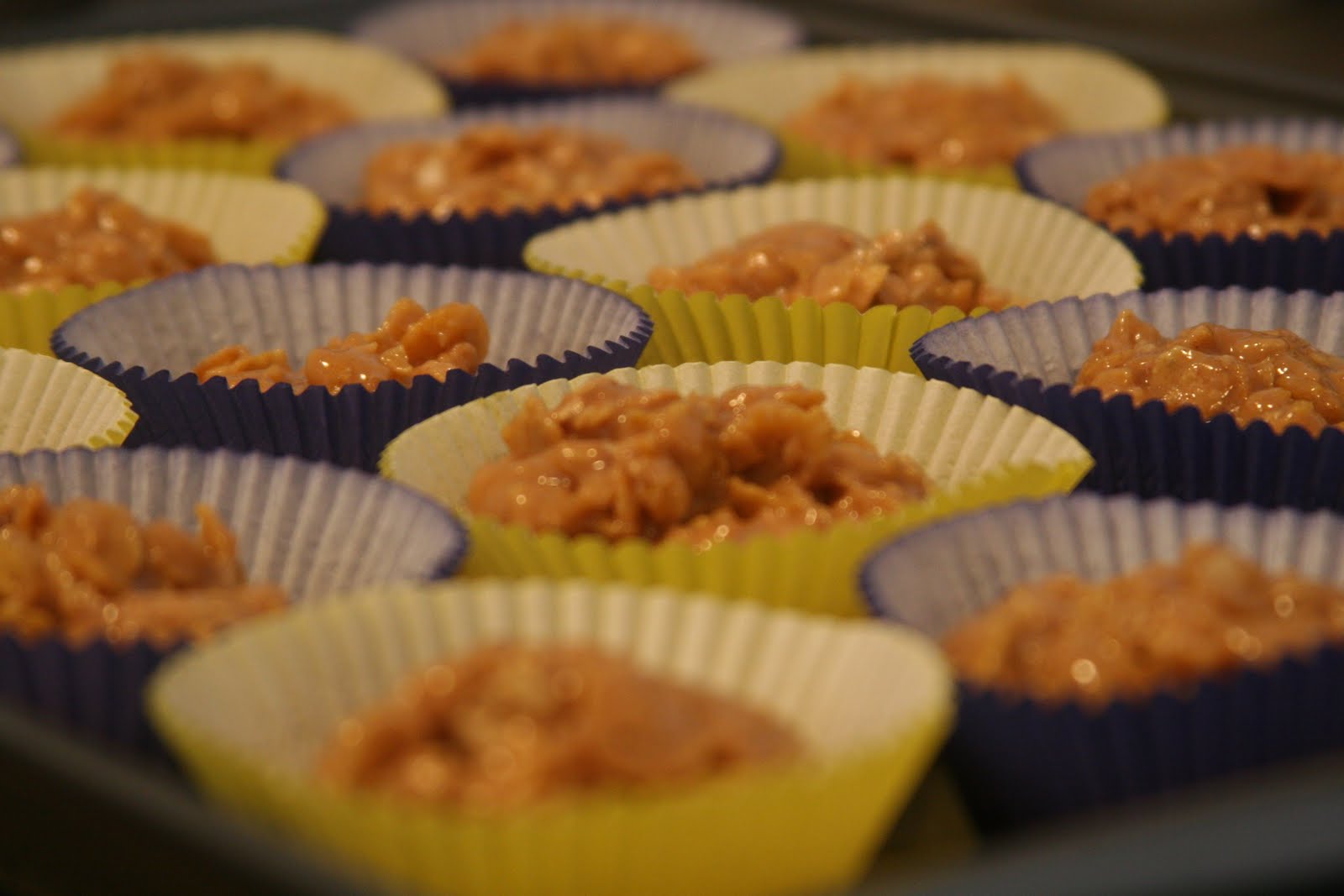 Ranting against Rice Krispies aside, you could still make these scotcheroos with Rice Krispies, but starting with something a little more exciting can only make them better. Except if you use Fruity Pebbles….. don't use Fruity Pebbles.
These scotcheroo 'cupcakes' will be my contribution to the Superbowl party I'm going to. A bar pan would work too, but the colors of these cupcake liners were just too darn appropriate to pass up, and makes for one less pan that needs to be washed afterwards.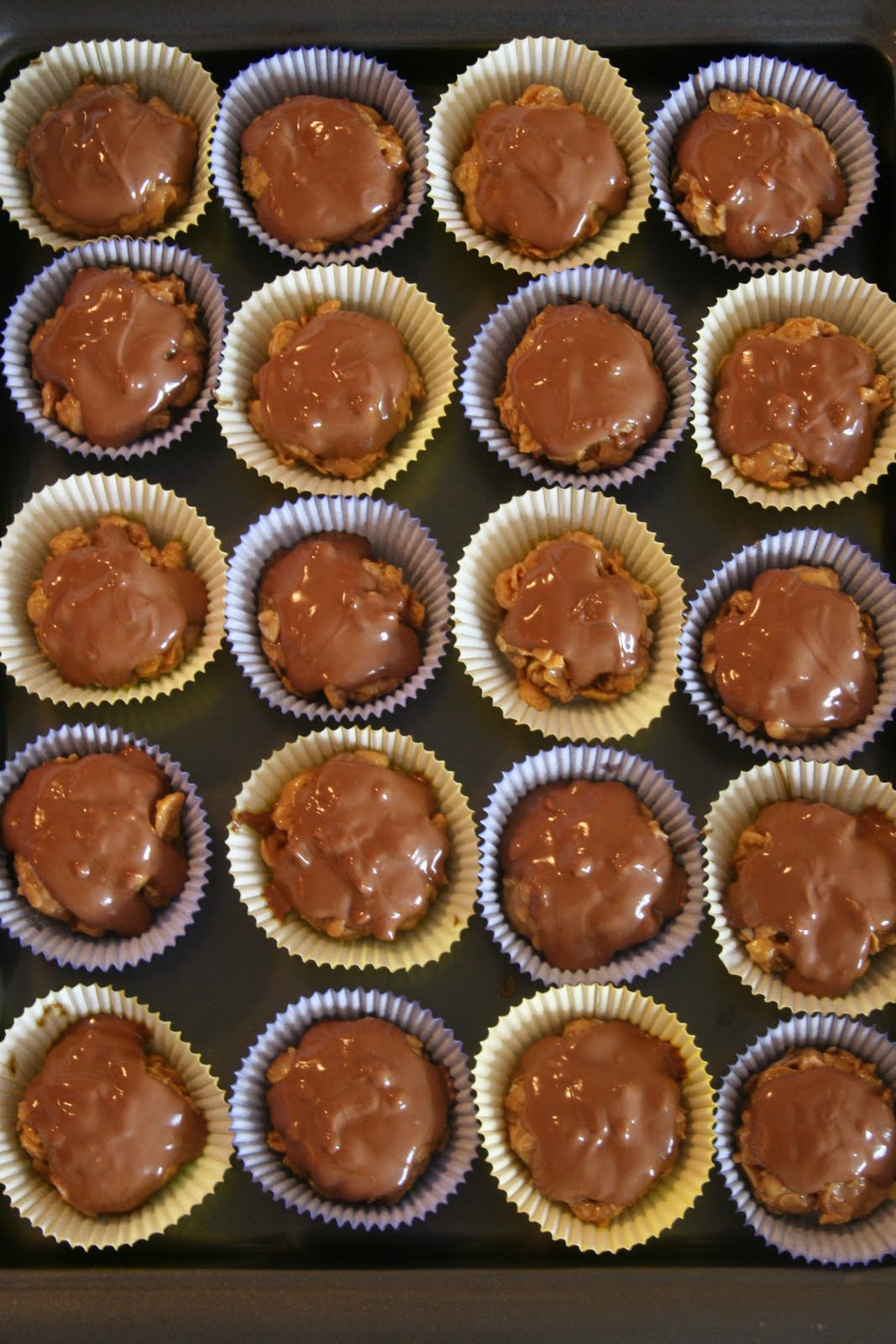 Ingredients:
Base
*1 1/2 cups light corn syrup
*1 1/2 cups granulated sugar
*1 1/2 cups creamy peanut butter
*6 cups Honey Bunches of Oats cereal (or any other cereal of choice)
Topping
*6 oz. milk chocolate chips
*6 oz. buterscotch chips
*1/2 cup creamy peanut butter
Instructions:
*In saucepan, bring corn syrup and sugar to boil, stirring constantly, and remove form heat. Add peanut butter and stir until smooth. Stir in cereal until well combined. Scoop heaping tablespoons into cupcake liners. Set aside.
*In saucepan, melt chocolate chips and butterscotch chips over low heat, stirring frequently. Remove from heat and stir in peanut butter. Spoon mixture on top of each scotcheroo 'cupcake.'
Happy Baking!
Madison