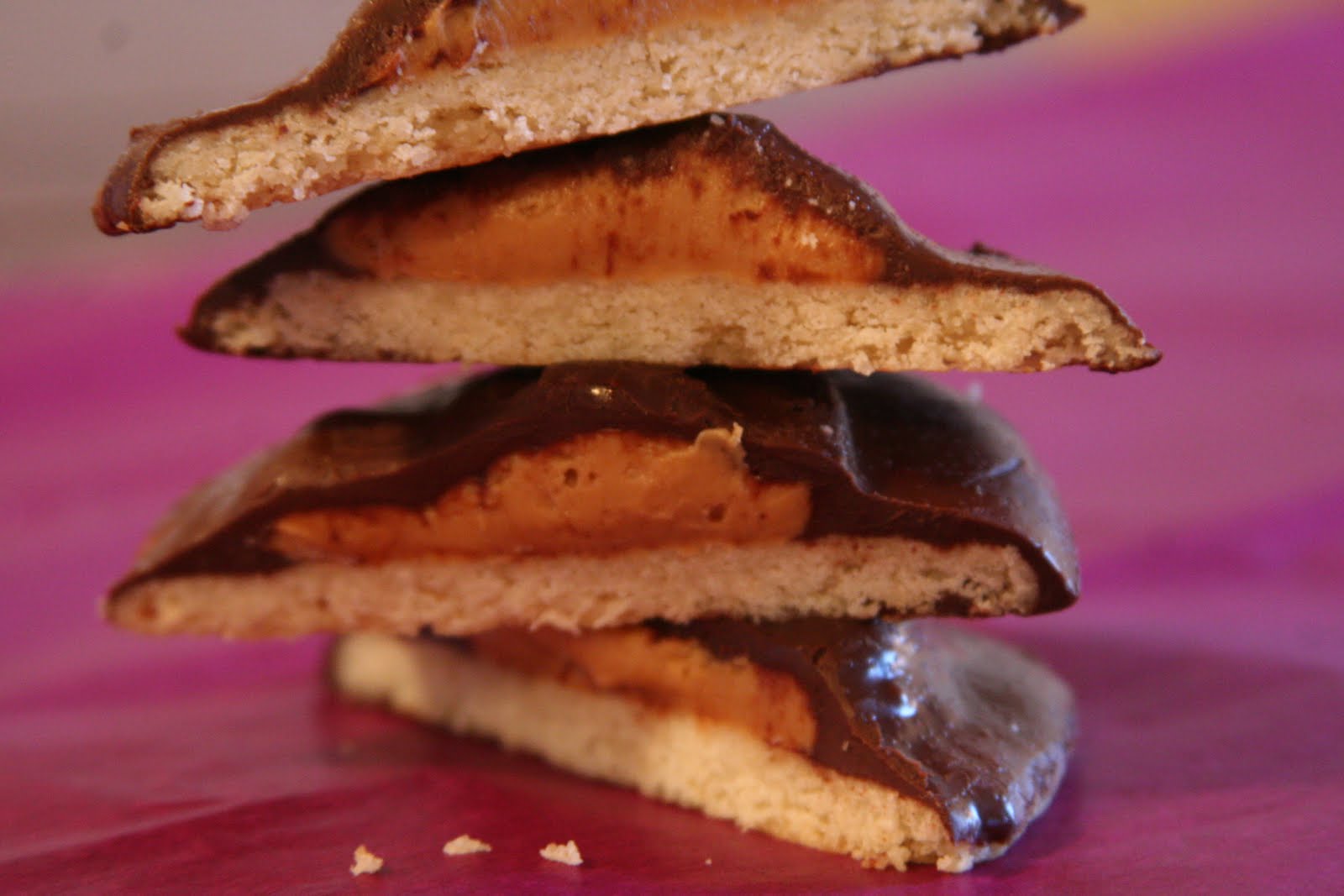 I'm going away for the weekend and will not be taking my computer, so instead of leaving you hanging until Sunday, I wanted to give you a little something to occupy your time and taste buds this weekend.
What, you ask, is enough to make me unveil these cookies earlier than planned? I'll be visiting my best friend and boyfriend, but more importantly, I'll be meeting the bf's best friends. When meeting new people, I find bringing along a little something sweet is both a nice gesture and a sneaky act of bribery, and as far as bribery goes, I'm pretty sure peanut butter and chocolate have a nearly perfect success rate. Just in case these little peanut butter patties fail, I'm bringing along reinforcements for support: a batch of those chocolate chip banana mini-muffins from my previous post, and chocolate truffles (recipe to come).
So off I go, goodie basket in hand, leaving you with the recipe for Homemade Peanut Butter Patties. They're incredibly easy, despite having three components, and fairly hard to mess up. The biggest mistake I made while baking them was making the cookies themselves too big. Start with a heaping teaspoon, roll it into a ball, and slightly flatten with your fingers into a disc. Get that down, and it's practically foolproof. I cannot claim this recipe as my own, I found it via another blog, Love and Olive Oil, who adapted it from another recipe from the site Baking Bites. And here I am, passing it along once again. If that's not enough to convince you, I don't know what is.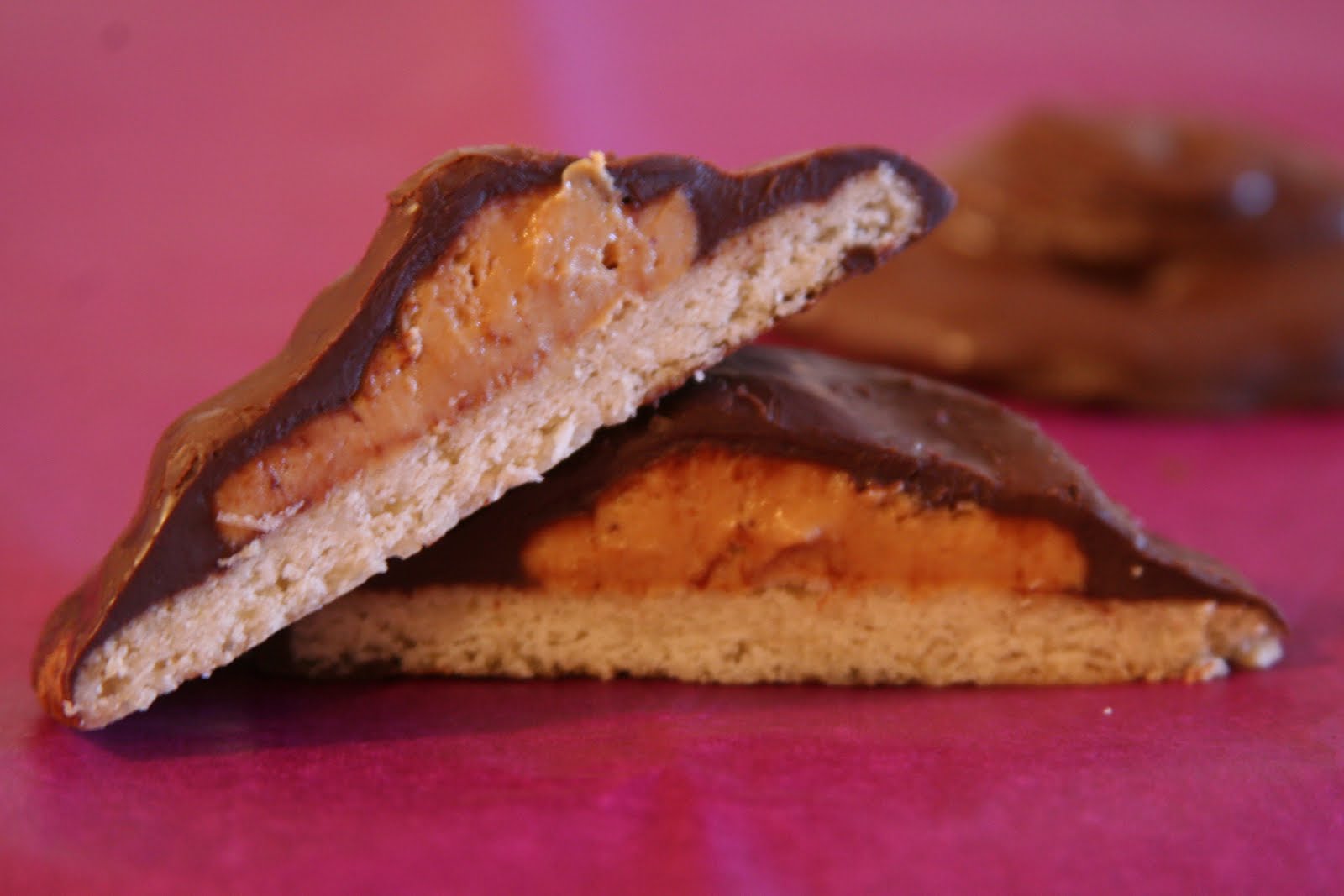 Peanut Butter Patties

Makes about 3 dozen. Recipe adapted from Baking Bites.

Ingredients
Cookies
1 cup butter, room temperature
1/2 cup sugar
2 cups all purpose flour
1/4 tsp baking powder
1/2 tsp salt
1/2 tsp vanilla extract
2 tbsp milk

Filling
1 1/2 cups creamy peanut butter (natural or regular)
3/4 cup confectioners' sugar
generous pinch salt
1/2 tsp vanilla extract

Coating
about 8 oz. semisweet chocolate chips
2 oz cocoa butter OR 1 tablespoon vegetable oil

Directions
Preheat oven to 350 degrees F.

In a large mixing bowl, cream together butter and sugar. Mix in flour, baking powder and salt at a low speed, followed by the vanilla and milk. The dough should come together into a soft ball.

Take a tablespoon full of dough and flatten it into a disc about 1/4-inch thick. Place on a parchment-lined baking sheet and repeat with remaining dough. Cookies will not spread too much, so you can arrange them fairly closely together.

Bake cookies for 11-13 minutes, until bottoms and the edges are lightly browned and cookies are set.

Immediately after removing cookies from the oven, use your thumb or a small spoon to make a depression in the center of each cookie. Cool for a few minutes on the baking sheet then transfer to a wire rack to cool completely.

To make filling, whisk together peanut butter, confectioners' sugar, salt and vanilla in a small microwave-safe bowl. When the mixture has come together, heat it in the microwave (in short intervals, stirring frequently), until it is soft. Working carefully with the warm filling, transfer it to a pastry bag (or plastic bag with the tip cut off) and pipe a generous dome of the filling into each cookie's "thumbprint".

Chill filled cookies for 20-30 minutes, or until the peanut butter is firm.

Melt the chocolate and cocoa butter in a small, heat-resistant bowl placed over a small saucepan filled with simmering (not boiling) water.

Dip chilled cookies into chocolate, let excess drip off, and place on a sheet of parchment paper to set.
Happy Baking!
Madison