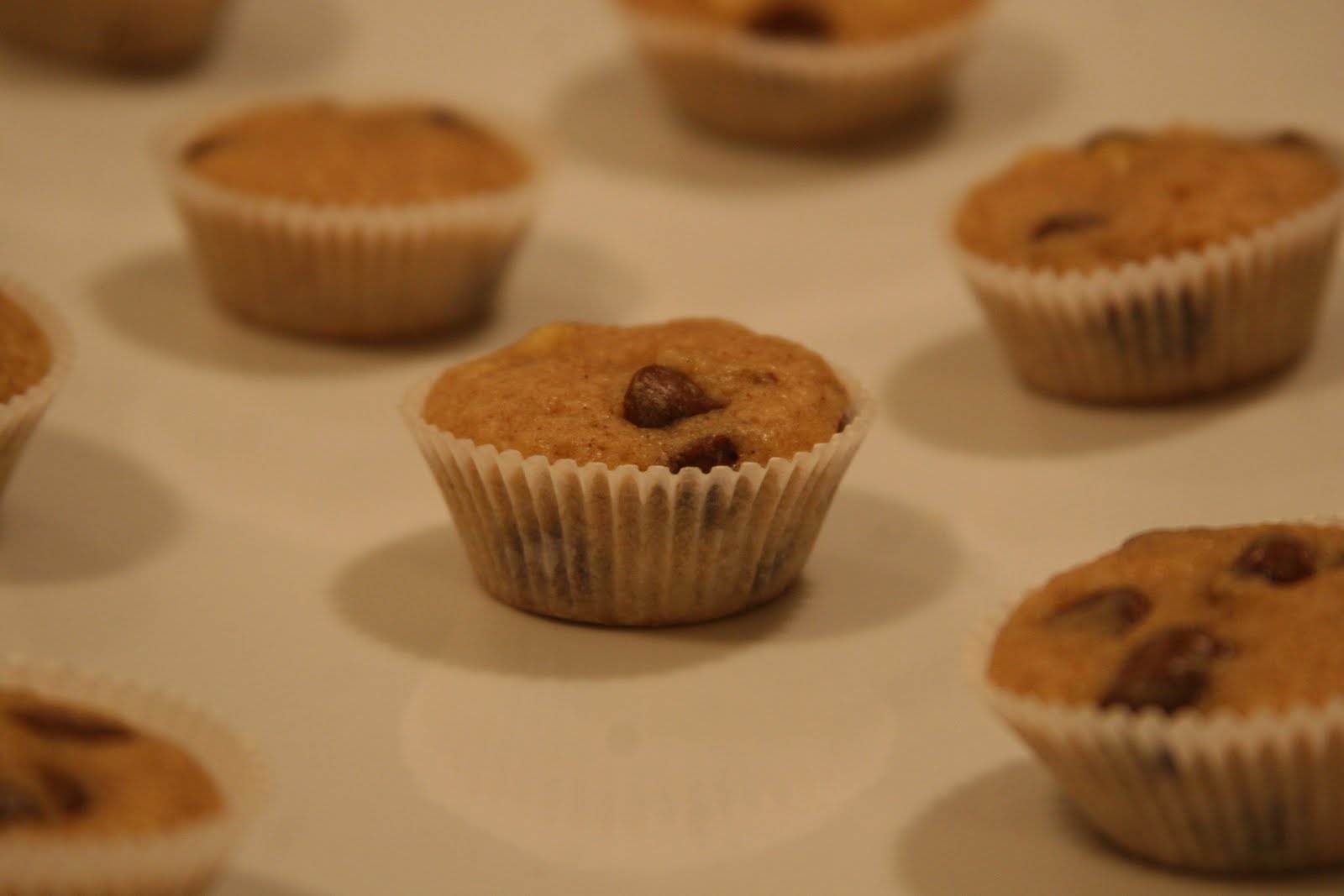 For someone who would rather eat a bowl of broccoli for breakfast than eat a banana, I love banana bread an awful lot. In that sense, there's something fascinating about bananas. Put them in a smoothie, oatmeal, or bread, and they become something so much more than you would ever guess when eating a banana on its own.
If you have bananas that are a bit too ripe, chances are you've made banana bread. Chances are, if you're anything like me, you've also been a little more than disappointed. In the past I've made too many recipes that leave me less than enthusiastic. Dry, unevenly cooked, flavorless, you get the idea. Maybe it has something to do with the amount of time, close to an hour, that most banana bread loaves spend in the oven in order to cook all the way through.
I would like to tell you I've solved the problems with banana bread loaves, but I haven't, I was a lazy baker and took the cheap way out, putting this delicious, spiced batter in mini muffin cups, solving the long baking time problem, since the mini-muffins are ready in under 15 minutes.
The result was exactly how I had hoped. A short baking time lets the banana flavor shine through and reduces the risk of burnt chocolate at the bottom of the liners. Chocolate chips were a last-minute addition since I had them on hand, though I can only imagine that butterscotch or peanut butter chips would be nice, too.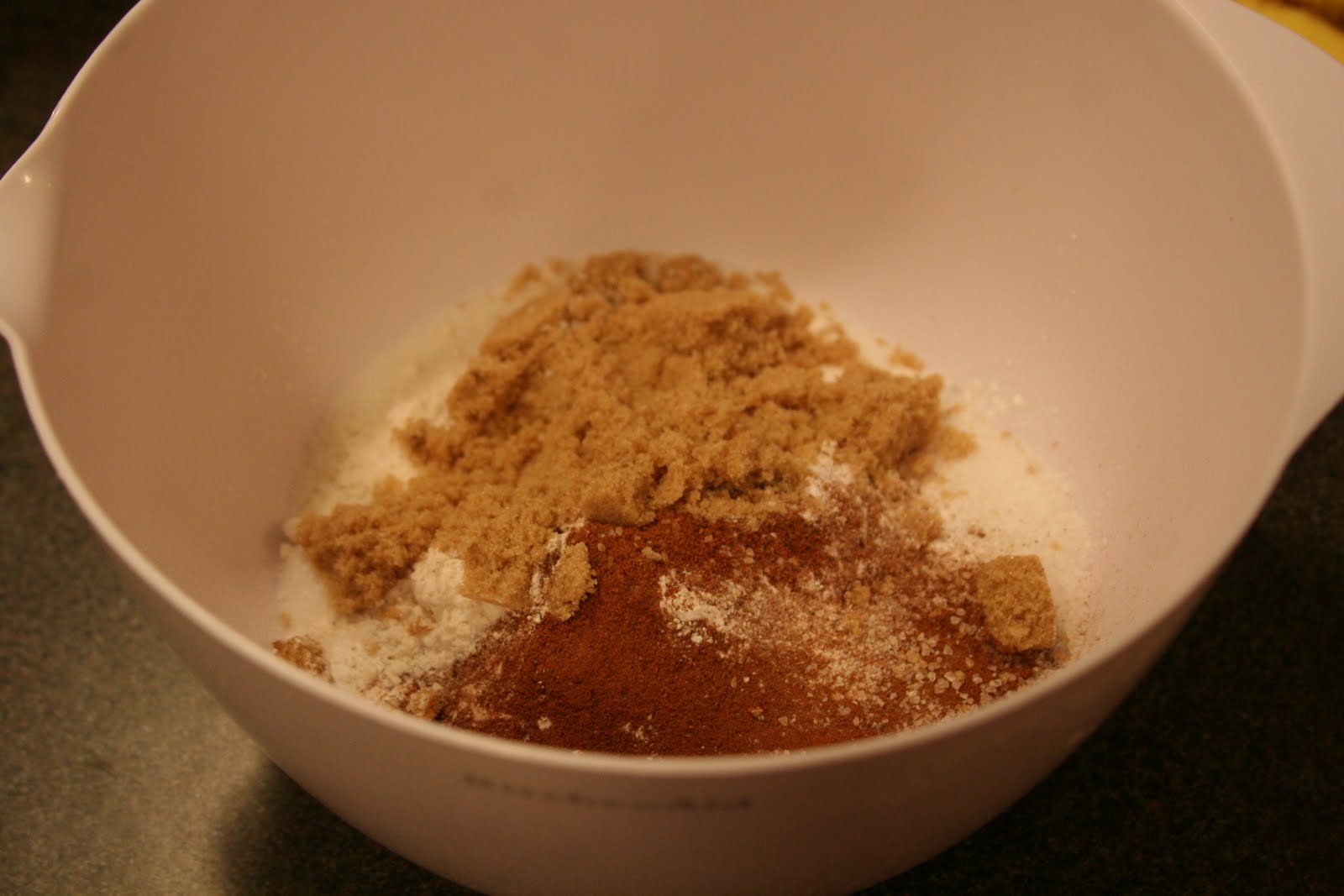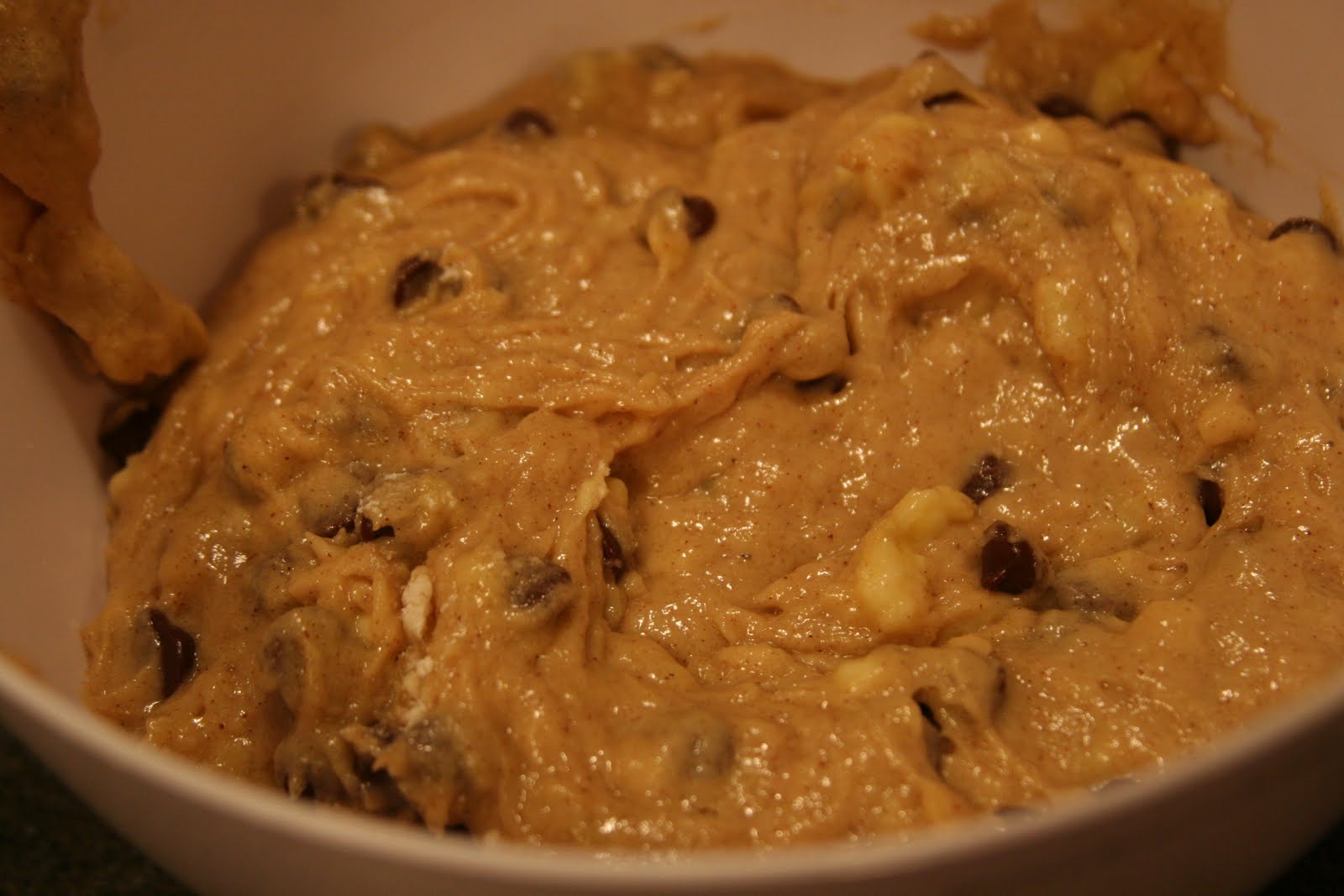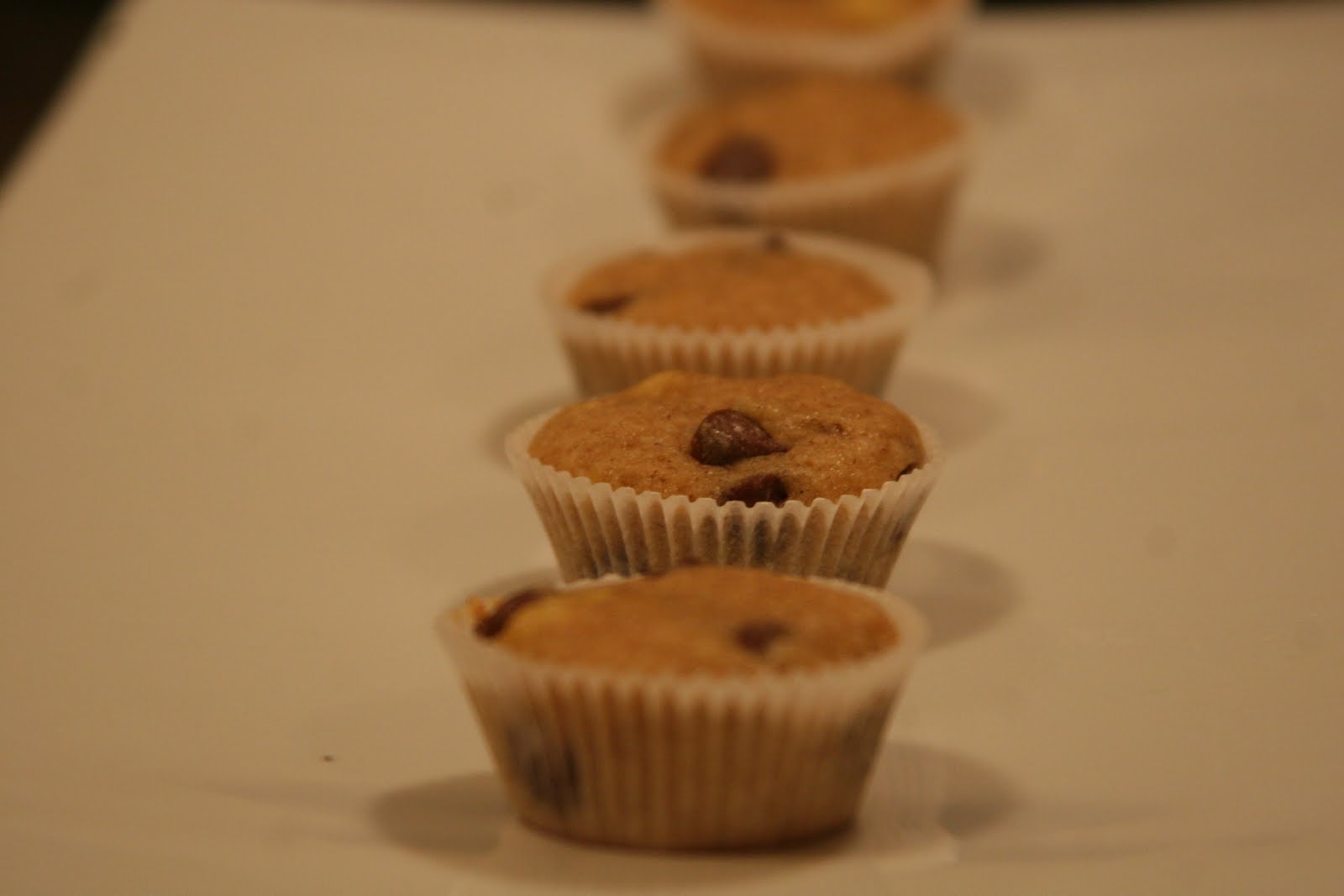 Ingredients:
*1 1/2 cups all-purpose flour
*1/3 cup granulated sugar
*1/3 cup firmly packed light brown sugar
*1 1/2 tsp. baking powder
*1 tsp. ground cinnamon
*1/4 tsp. nutmeg
*1 tsp. coarse sea salt
*2 large ripe bananas, mashed
*1 egg
*1/2 cup (1 stick) butter, melted
*1/4 cup milk
*1 cup milk or semi-sweet chocolate chips
Muffin liners (mini or regular, if desired)
Instructions:
*Preheat oven to 350*F. Arrange muffin liners on baking sheet. (I didn't have mini-muffin cup tins, so I just put muffin liners on a baking sheet and it worked just fine)
*Mix dry ingredients together in a large bowl. (flour through sea salt)
*In another bowl, mix together bananas, egg, butter, and milk until well combined.
*Add wet ingredients to dry ingredients, stirring with a spoon until just combined. Do not over mix. Stir in chocolate chips.
*Spoon batter into muffin liners, filling with a heaping teaspoon each, about 2/3 of the way full.
*Bake 10 to 12 minutes, until tops are lightly golden and toothpick inserted into center comes out clean. If you are using regular sized muffin liners, plan on around 25-30 minutes.
*Remove from oven and cool on wire rack.
Happy Baking!
Madison