Last night I had one of my friends over for dinner to catch up, and while we were together the subject of my blog got brought up. If you knew my friend Cassie, and maybe some reading do, she would probably tell you that she can not cook. Personally I think she is probably being a bit too hard on herself, but one thing is for certain: she would never brag about her cooking skills or knowledge of anything kitchen-related.
But really the reason I am telling you all this is because it makes her comment so much more meaningful. While browsing through the recipes posted on Espresso + Cream, Cassie said, "These are things that I can make!" That's exactly the way I hope all of you feel about the recipes posted here. They may not be the fanciest of recipes, but they are delicious, and easy enough for all the "Cassies" out there.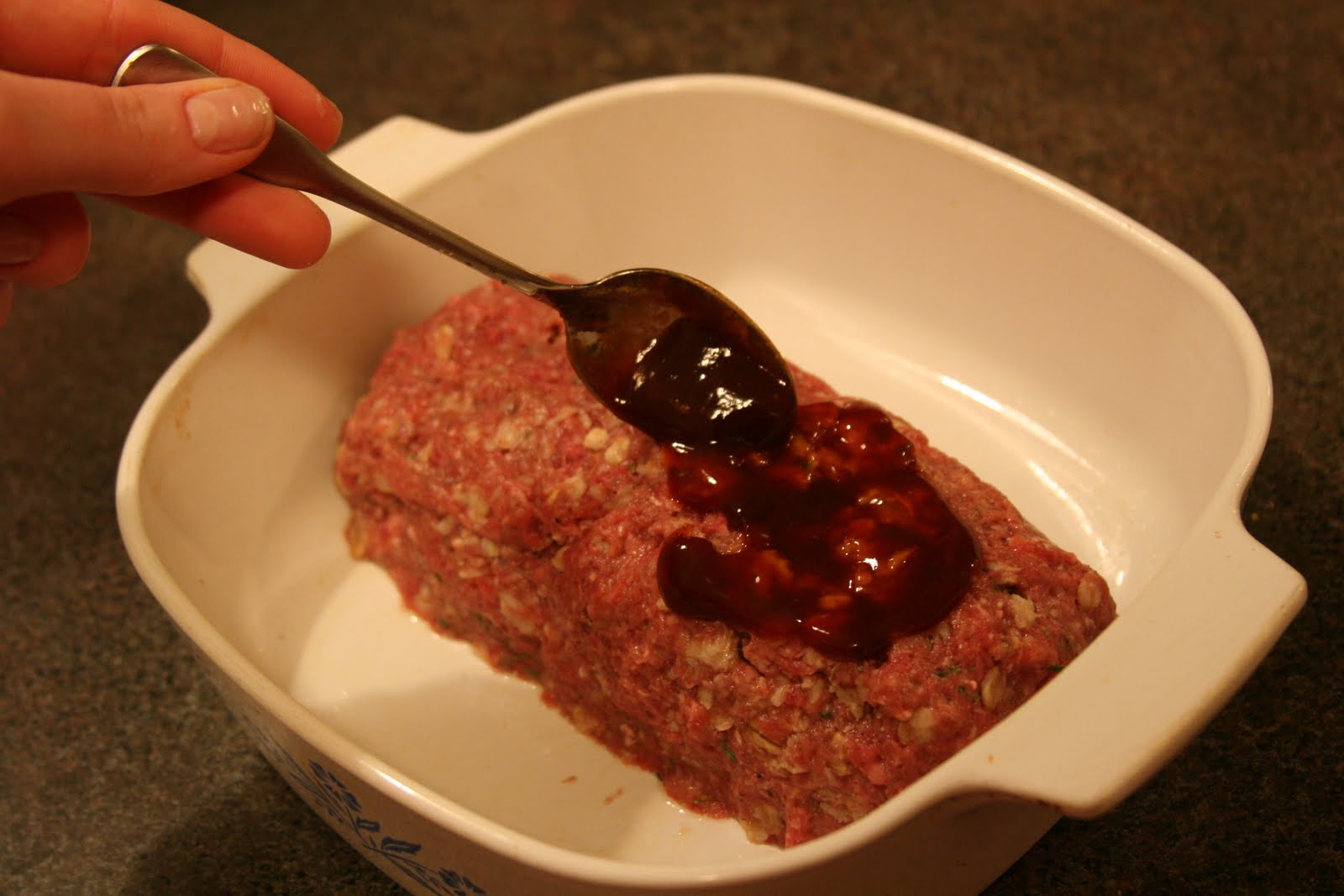 That said, I give you Everyday Meatloaf. Yes, meatloaf, one of the world's most underestimated foods that has unfortunately gotten a bad rap. But there's really nothing not to love. It's economical, hands-off, easy, and with magazines like Bon Appetit naming meatballs the recipe of the year, you have every right to call it gourmet, too. So warm up the oven, crack and egg or two, get your hands a little dirty, and treat everyone to a taste of home.
Ingredients:
*1 lb. ground chuck or ground sirloin
*2 Tbsp. Red Wine (any type of broth will also work)
*1/2 cup cooked oatmeal (about 1/4 cup uncooked plus equal amount of water)
*1 egg
*1/2 tsp. salt and 1/4 tsp. black pepper
*1 tsp. dried parsley
*1 tsp. dried thyme
*2 Tbsp. grated Parmesan cheese (optional)
Glaze:
*1/4 cup ketchup
*1 Tbsp. Balsamic Vinegar
*1 tsp. brown sugar
Instructions:
*Preheat oven to 350F.
*In large bowl, gently mix together all the above ingredients until well-combined, besides the glaze. Transfer meatloaf mixture to a greased baking dish (8×8 or larger). Form into a loaf shape, with a 'dome' shape on top.
*Mix together ingredients for glaze. Brush on top of loaf (you may have some glaze left over). Bake for 1 hour.
Happy Cooking!
Madison