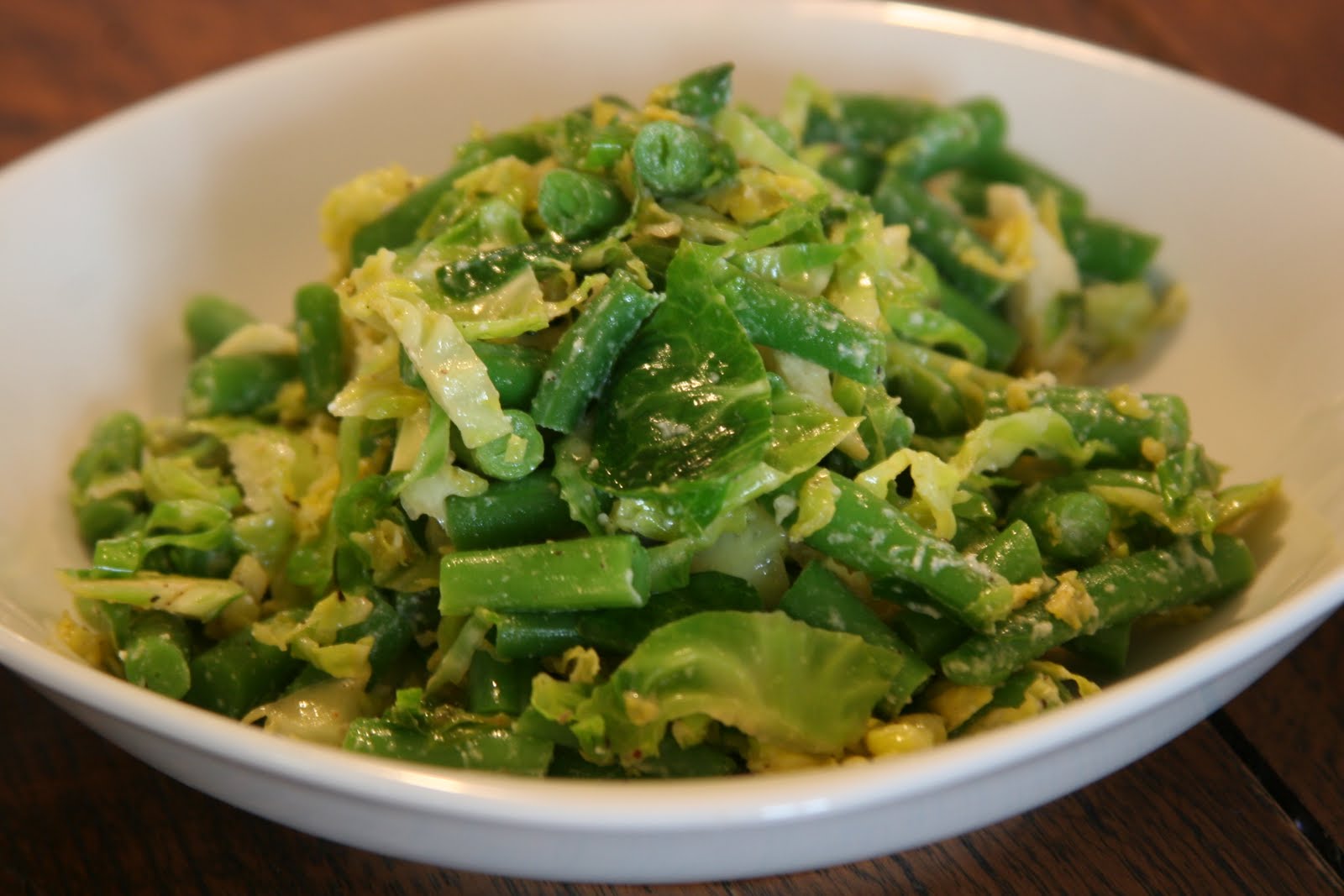 There are some scary vegetables out there. You know, the ones you pass by every time you're at the grocery store because you're just not sure what to do with them, or if you're like me, you've been told they just don't taste very good. Case in point? Brussels Sprouts. If we played a little game of word-association when I said "Brussels sprouts," you would probably think, "stinky, green, something mom made me eat before I could have dessert." Am I right?
I, too, was in the stinky-gross-no-thank-you camp until last week. After having passed by the sprouts for a couple weeks now, I caved and bought a bag. They were cheap, neatly packaged, and an unbelievably beautiful shade of green. If they were really as disgusting as I remembered, then it was a $2 mistake I was willing to take. Crazy, I know. Now that I've given Brussels sprouts a second chance, I think it's fair to say that this is a $2 risk worth making again and again.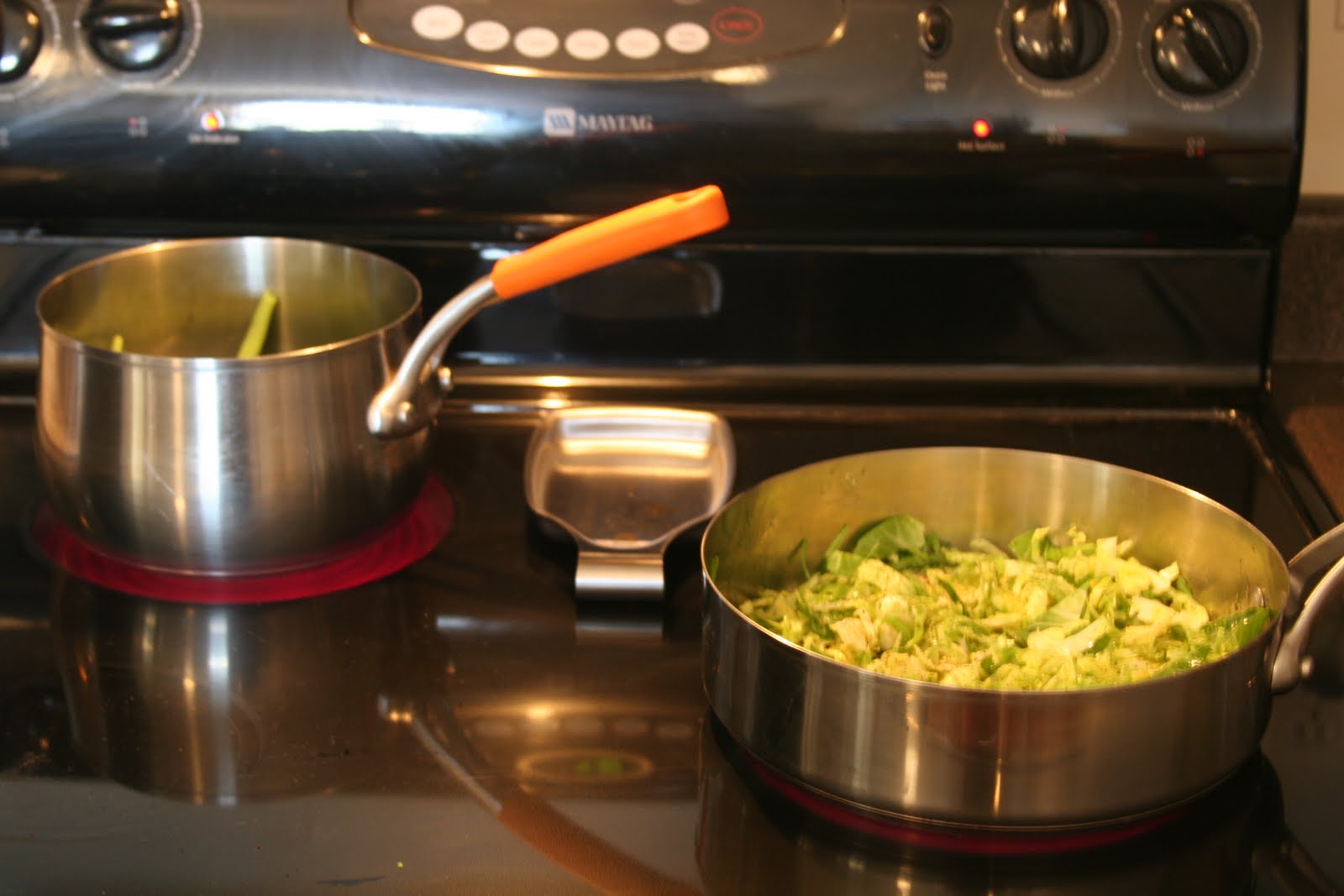 Ingredients:
*1/2 – 3/4 lb. fresh green beans, trimmed
*6 Brussels Sprouts
*2 cloves garlic, sliced (optional)
*1 Tbsp. olive oil
*1/2 tsp. salt
*1/4 tsp. black pepper
*1 Tbsp. Dijon mustard
*2 Tbsp. Whole-milk Ricotta Cheese (may substitute grated Parmesan cheese)
Instructions:
*Place green beans and 2 cups of water into a medium saucepan. Bring water to boiling over high heat, and cook for 5 minutes, or until green beans are tender when pierced with a fork. Drain and transfer beans to cutting board. Slice beans into bite-sized pieces. Set aside.
*Halve each Brussels sprout, then slice halves into thin strips.
*In a skillet, heat the olive oil over medium-high heat. Add the sprouts and garlic, salt, and pepper. Cook 5 to 7 minutes, or until the sprouts are softened but still slightly crisp, stirring frequently. Add in the beans, Dijon mustard, and ricotta or Parmesan cheese. Cook 1 minute more. Remove from heat and transfer to bowls. Garnish with additional salt and pepper, as needed.
Happy Cooking!
Madison