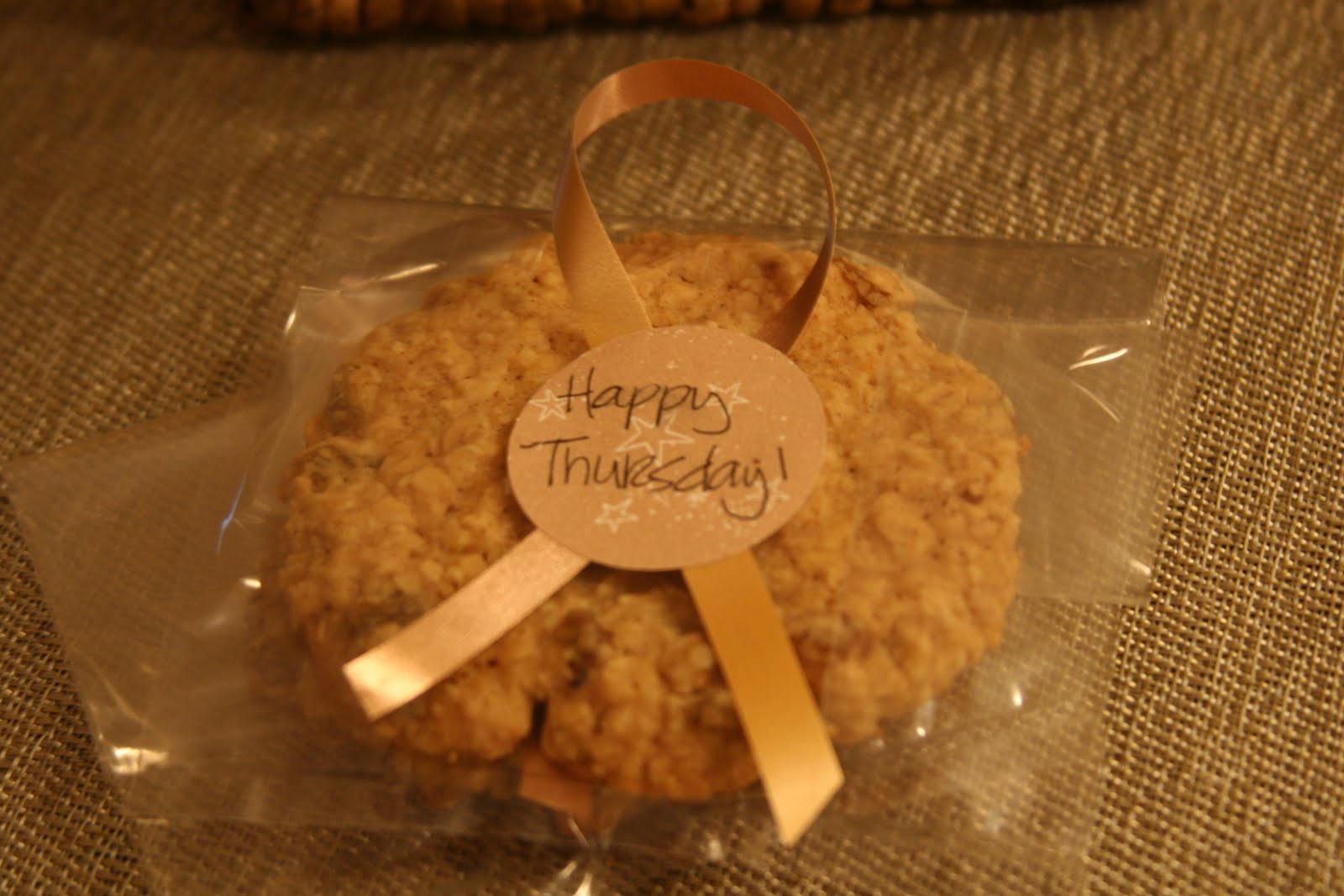 Anyone who knows me would be able to tell you that Hobby Lobby is the bain of my existence. I have a very passionate love/hate relationship with the place. Sure, I find myself spending hours browsing through aisles upon isles of paper, fabric, stickers, and ribbon. In my mind I am Martha Stewart. I will buy those craft supplies, hurry home, and any number of beautiful hand-made cards, floral arrangements, and customized lamp-shades, after which I will step back, admire my work, and say, "It's a good thing." Yes, Saint Martha would be pround of the self I invision while in Hobby Lobby.
In reality, I lug home more than I even know what to do with, spending too much, and getting frustrated when I realize that not only have I wasted money, but valuable time as well. But despite all of this, I still get that craft bug time and time again, so I've developed coping mechanisms: easy craft projects that take little skill to accomplish, just a bit of time, but not too much.
Over in my neck of the woods, we've been bombarded with heavy fog for two straight days, followed by an ice storm, neither of which really inspire much of anything other than that 'blah it's winter' feeling. So today I will be bringing a smile-inducing treat to work with an extra bit of presentation added in.
You can buy these plastic treat bags pretty much anywhere. I picked mine up at Super-Target, which had a large variety to choose from. Inside, I've placed one over-sized oatmeal-golden raisin cookie, just make sure they are completely cool. I used this recipe with a healthy twist. I added in two tablespoons of ground flax seed, and made the cookies with whole wheat flour, figuring they could serve as a breakfast cookie if people ate them in the morning.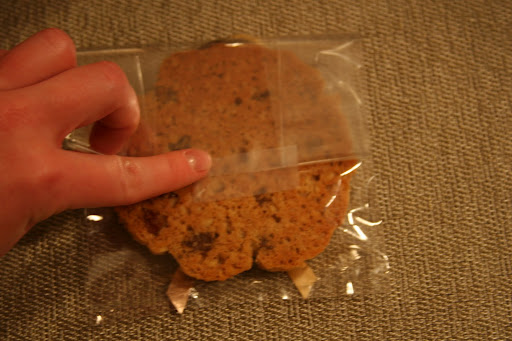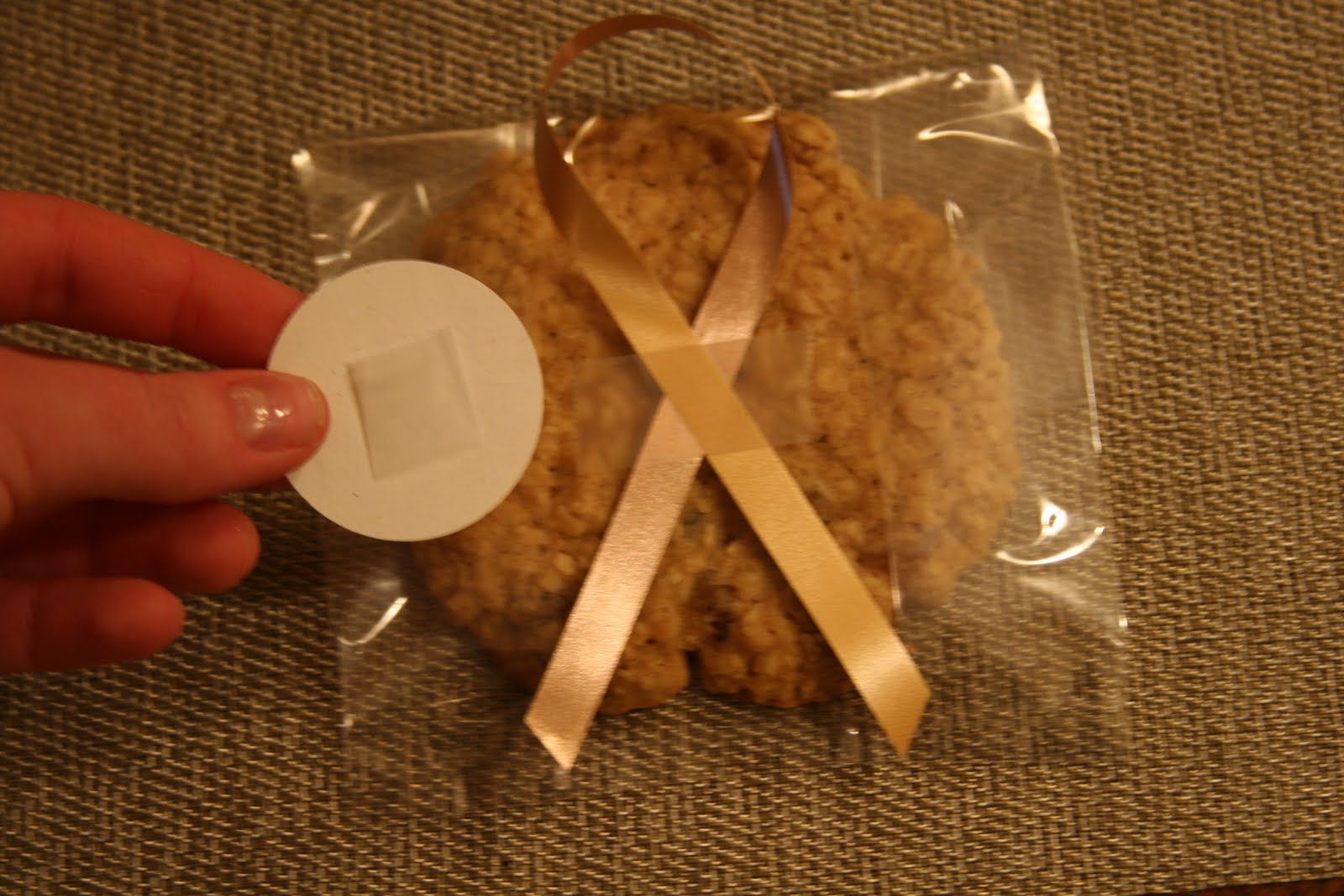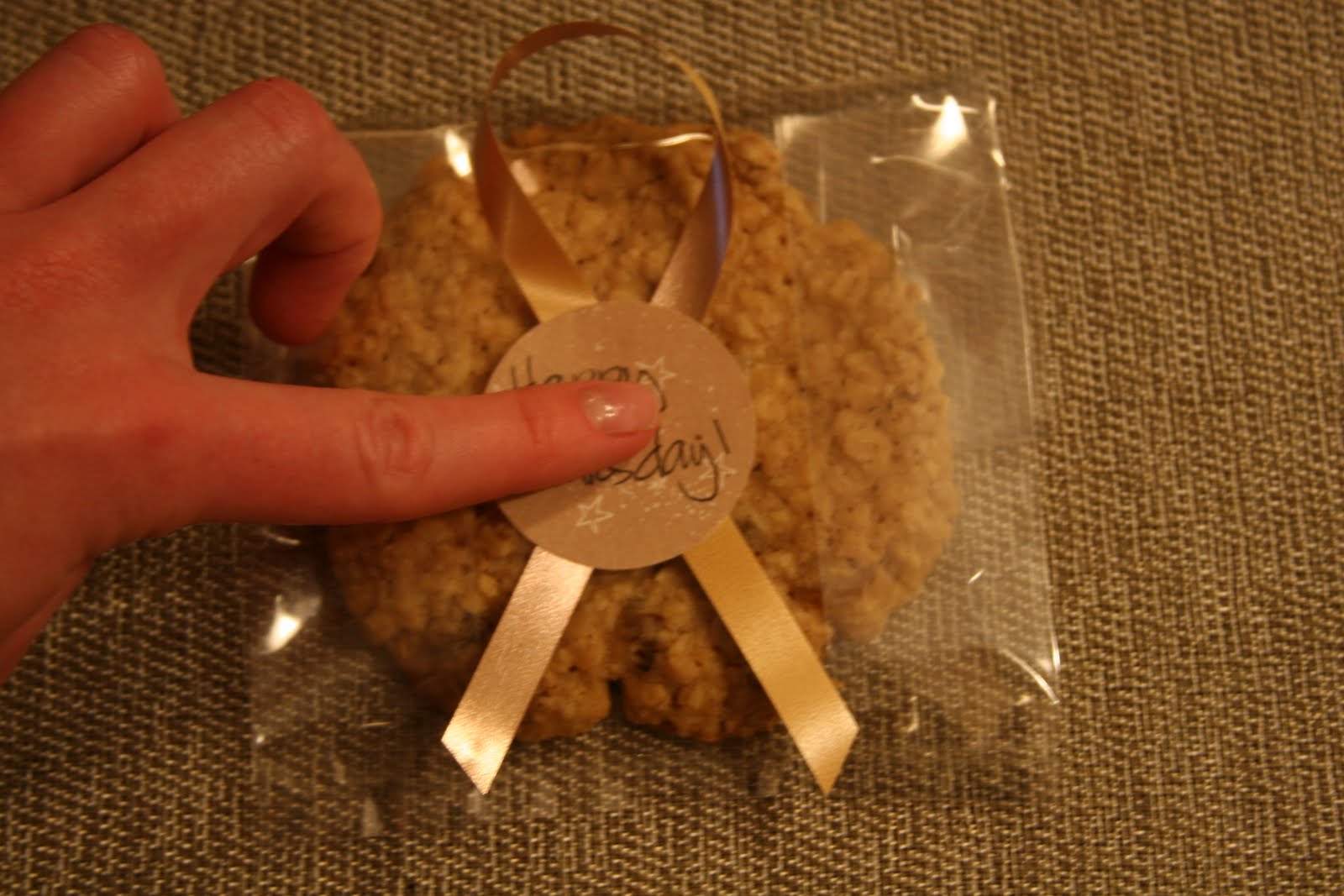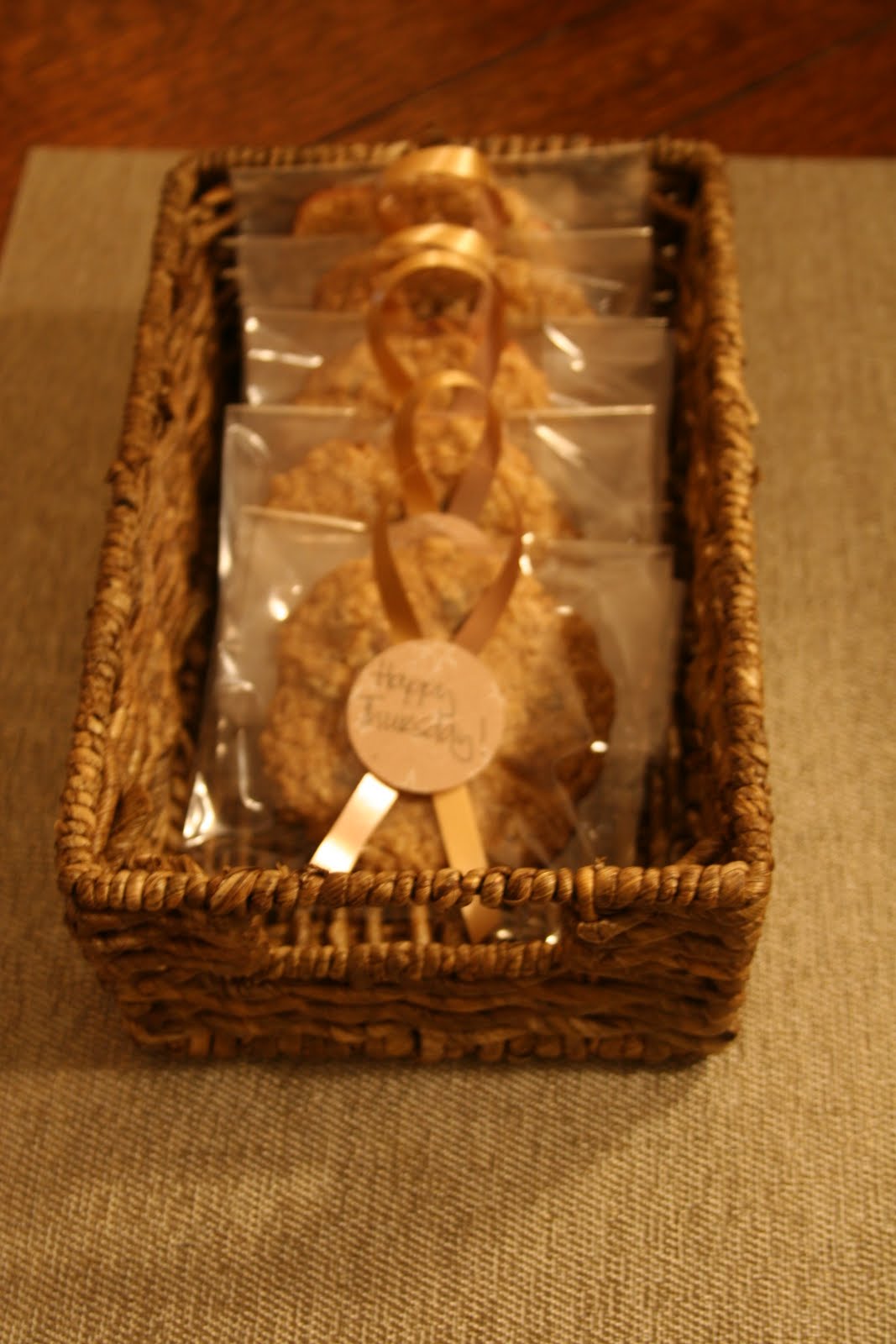 I folded the top of the bag down, and secured it with a piece of tape. On the front side I cut a piece of ribbon, about six inches in length, and made a simple loop shape, secured with a piece of tape. Then, I used my circle-punch (yes, one of those impulse Hobby Lobby buys) and punched out a couple dozen circles from craft paper. Because of lack of creativity, I hand-wrote "Happy Thursday," I'm sure you have something better to say. 🙂 And that's it! Easy to transport, practically fool-proof, and 100% delicious. Something I think even Martha would say is a good thing.
Happy Baking!
Madison