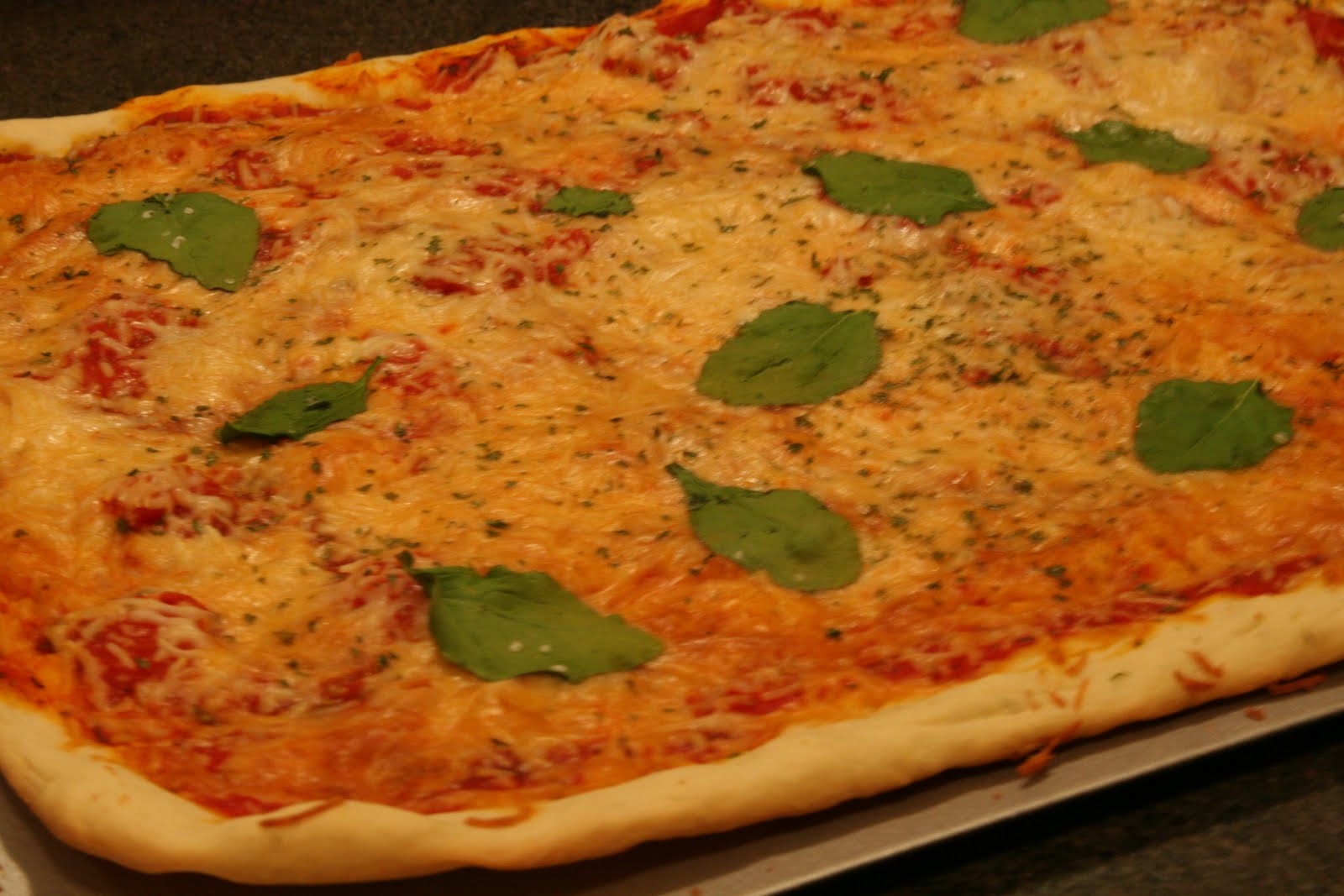 In the last two months, I've had a revelation. 
It started with a loaf of cranberry walnut bread from Great Harvest, and after one bite I was immediately filled with regret. I, like almost everyone else, had been buying generic, mass-produced, whole-wheat bread from the grocery store and was eating my way through life, ignorant of how deliciously different freshly-baked bread tastes. This revelation was followed by another, equally important one. Baking bread yourself can be every bit as easy.  
It's not that bread baking has become a regular part of my life or that I've sworn off regular, store-bought bread (I actually have a loaf in my pantry right now). But I do find a simple dough both rewarding and convenient in many circumstances, and kneading the dough serves as a great 5 minute stress reliever. If you've been afraid to try bread-baking, like I was for many years, start off with this recipe to get your feet wet. 
Since homemade pizza is one of my favorite foods from my childhood, I used my dough as pizza crust. However, after the dough doubles in size, you could easily put the dough onto a baking sheet and bake at 350*F until the loaf is golden, or use the dough as you would for cinnamon rolls.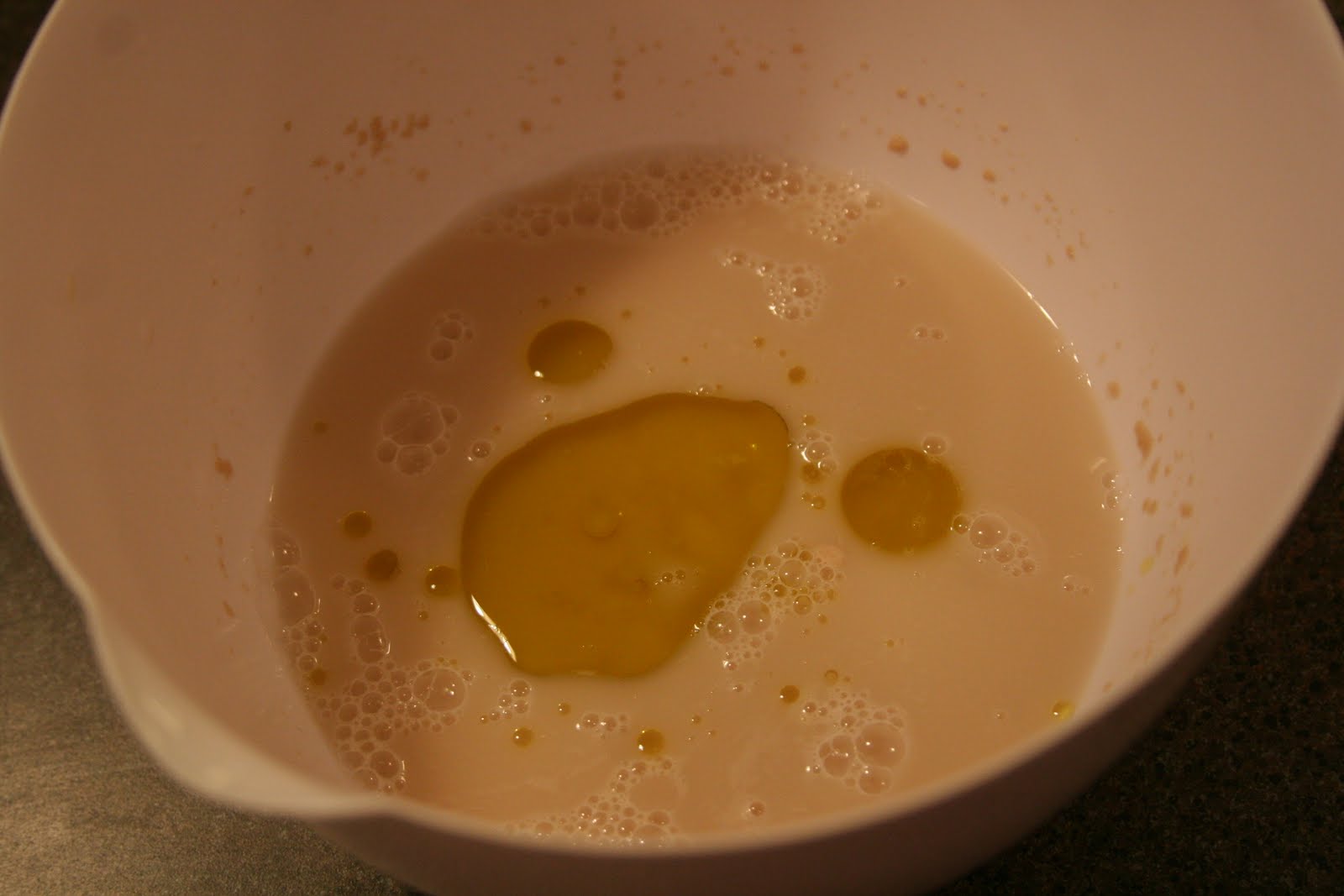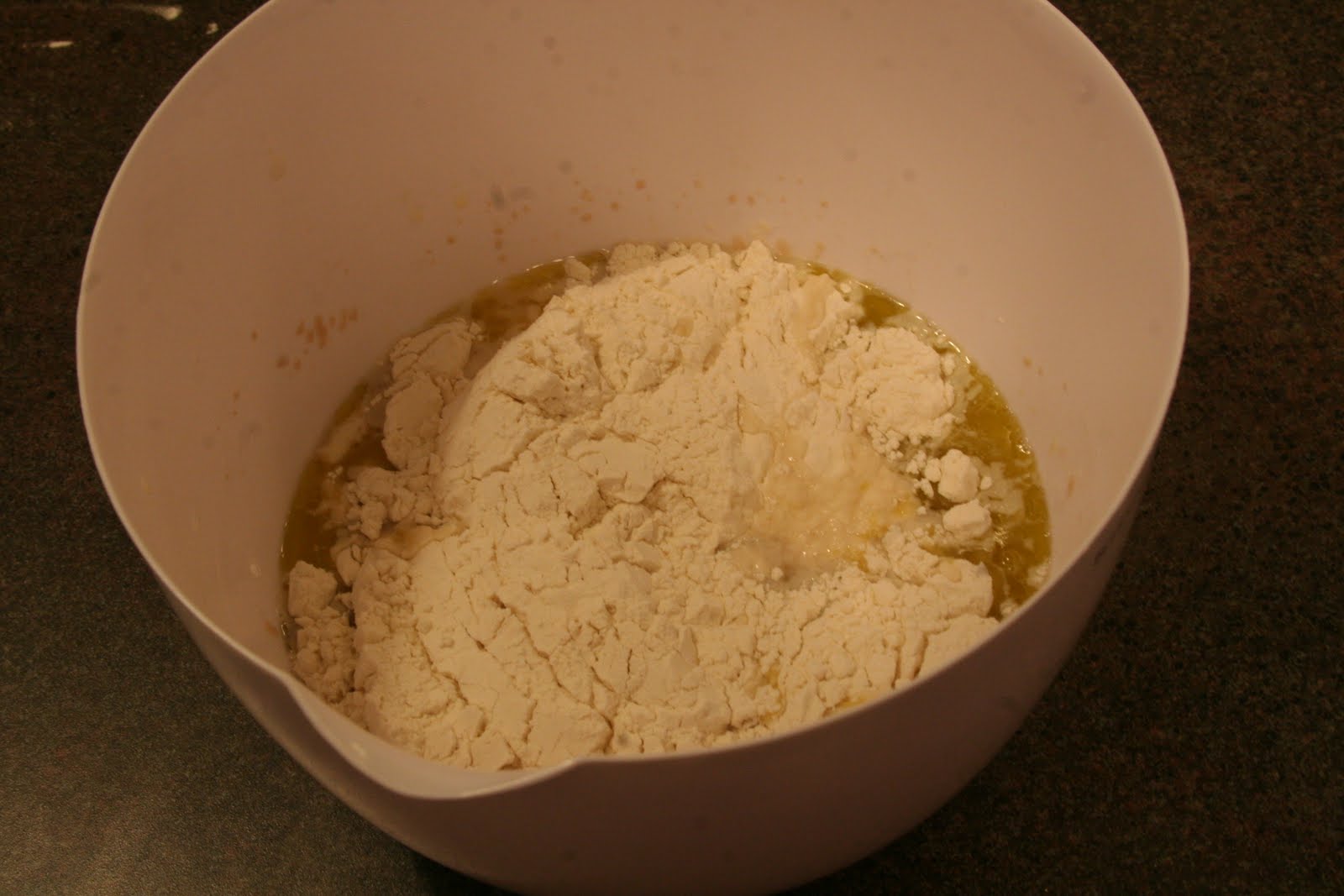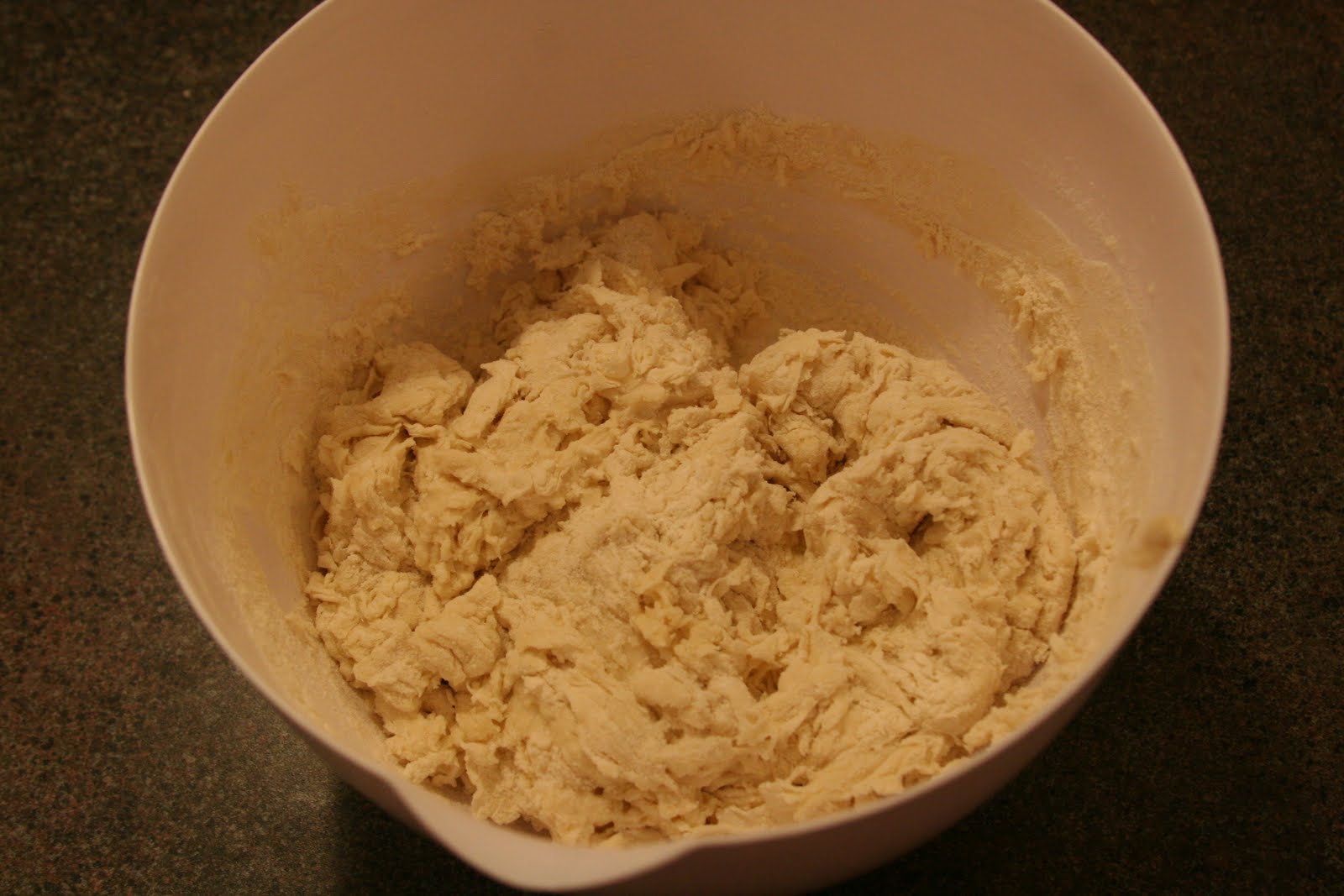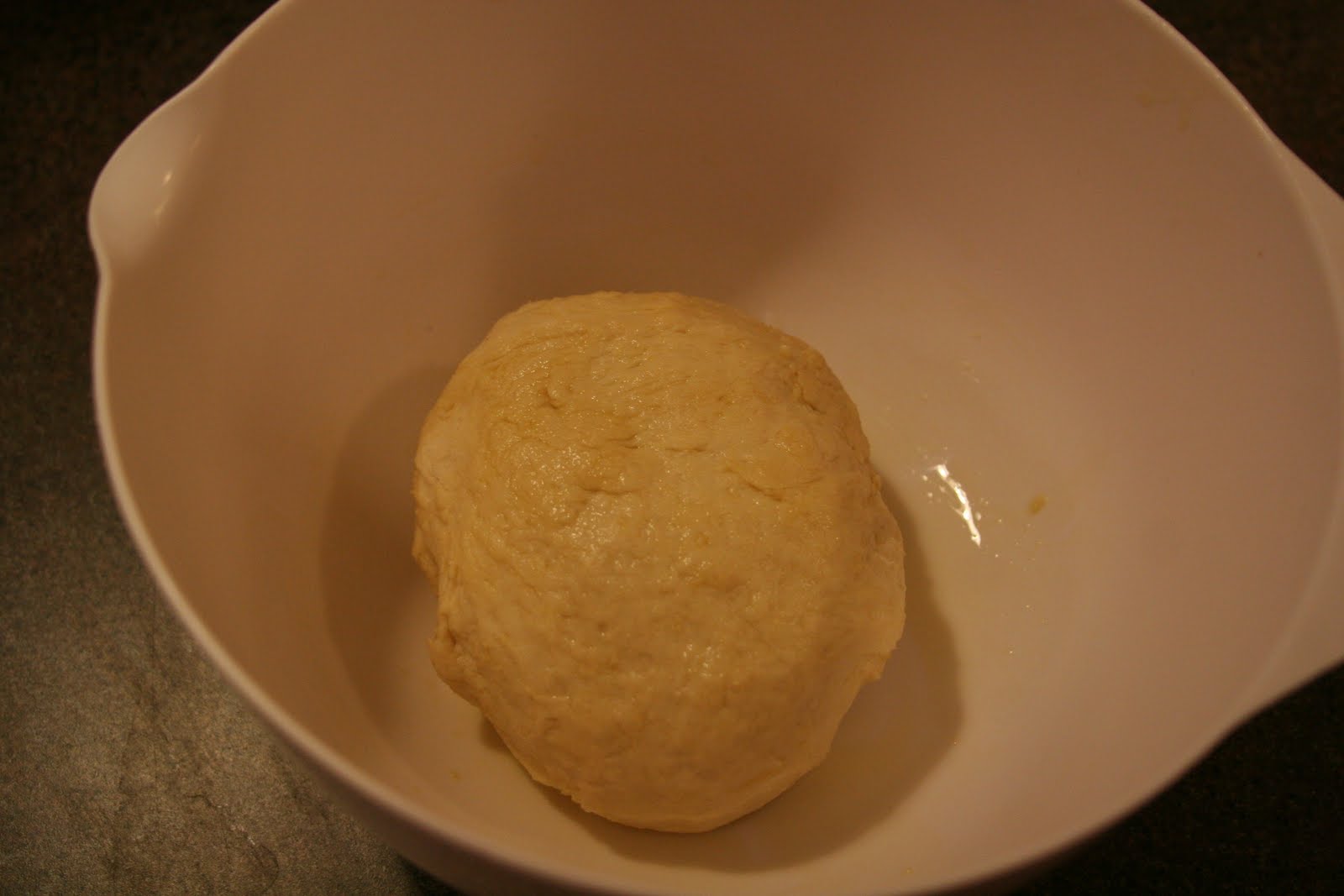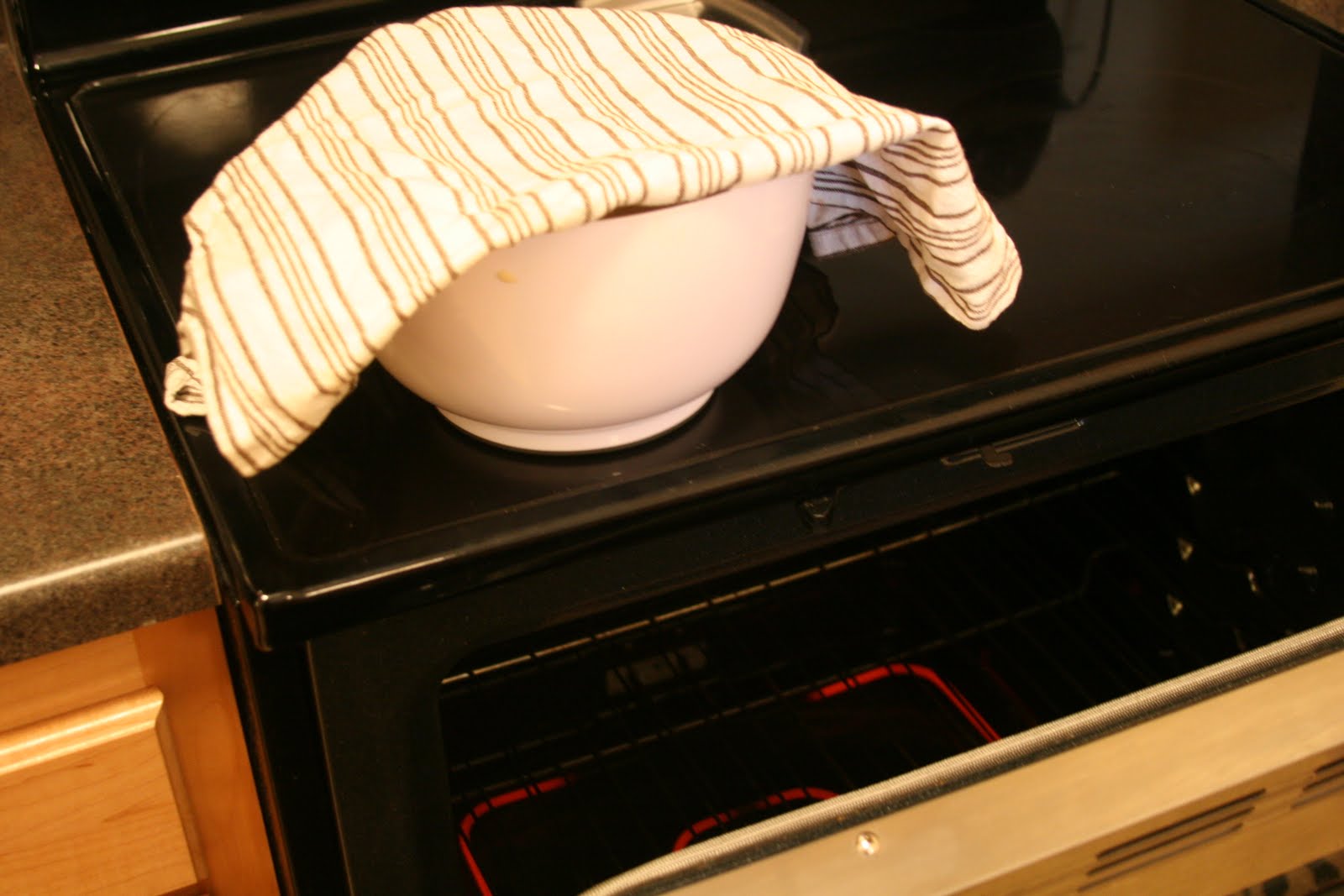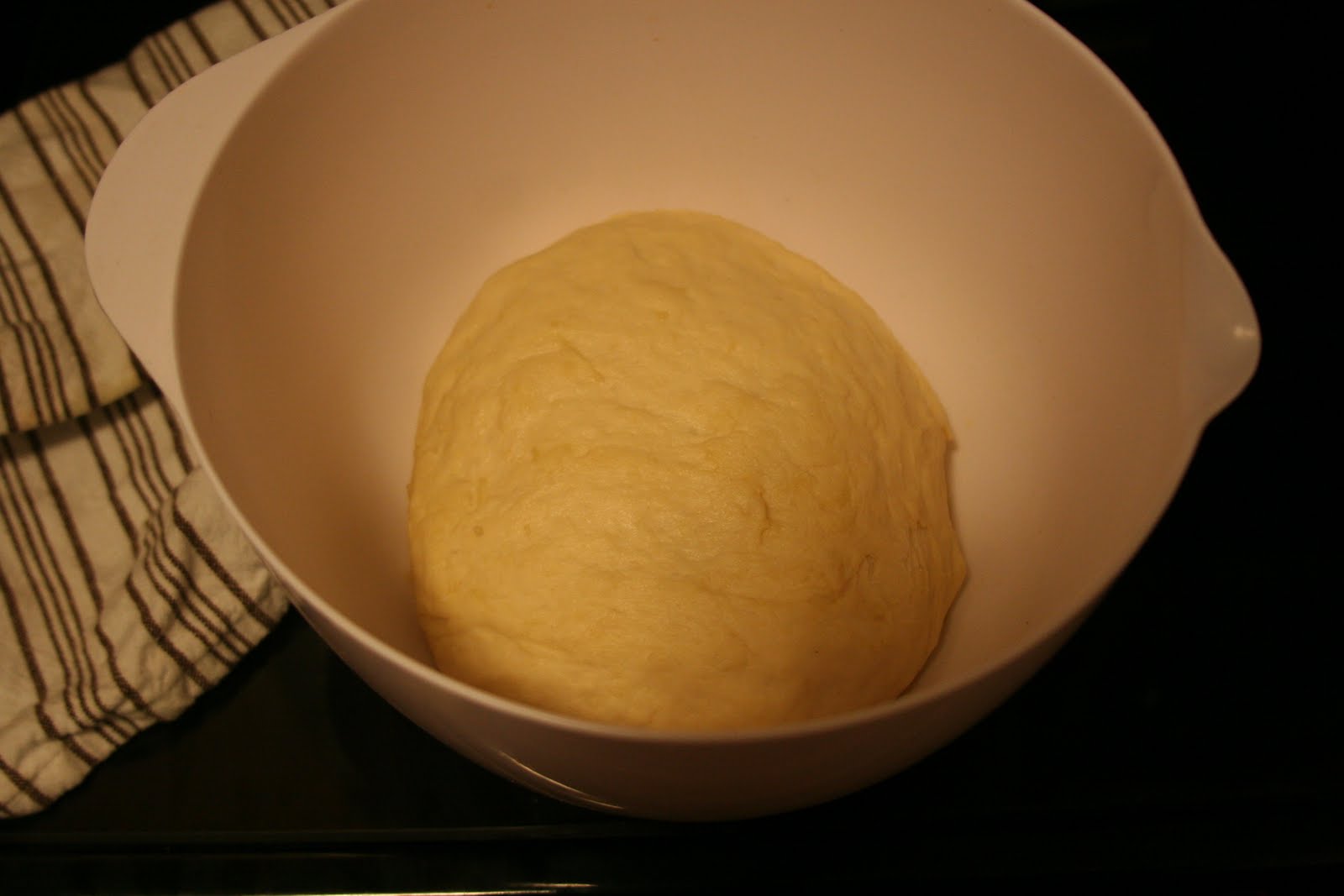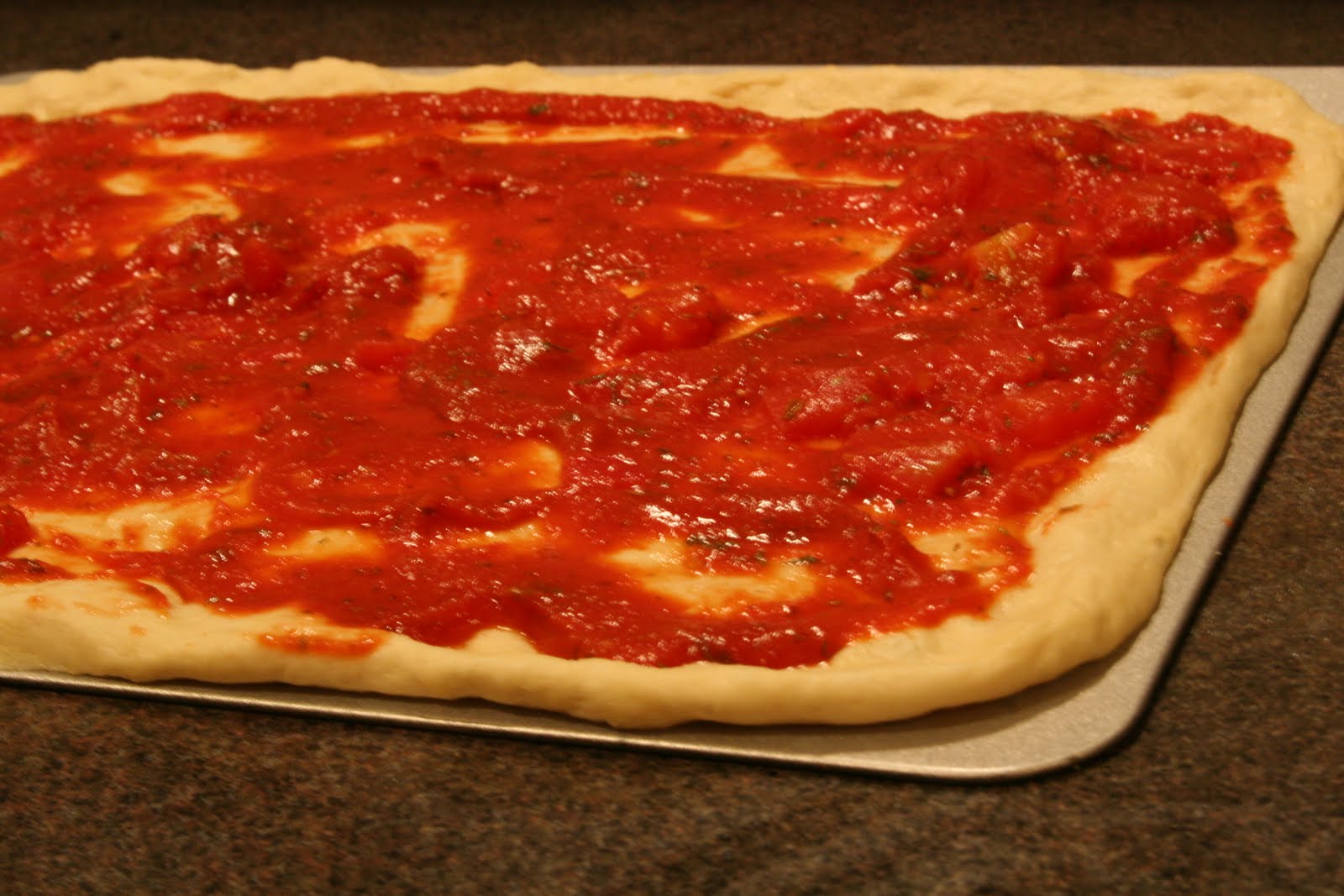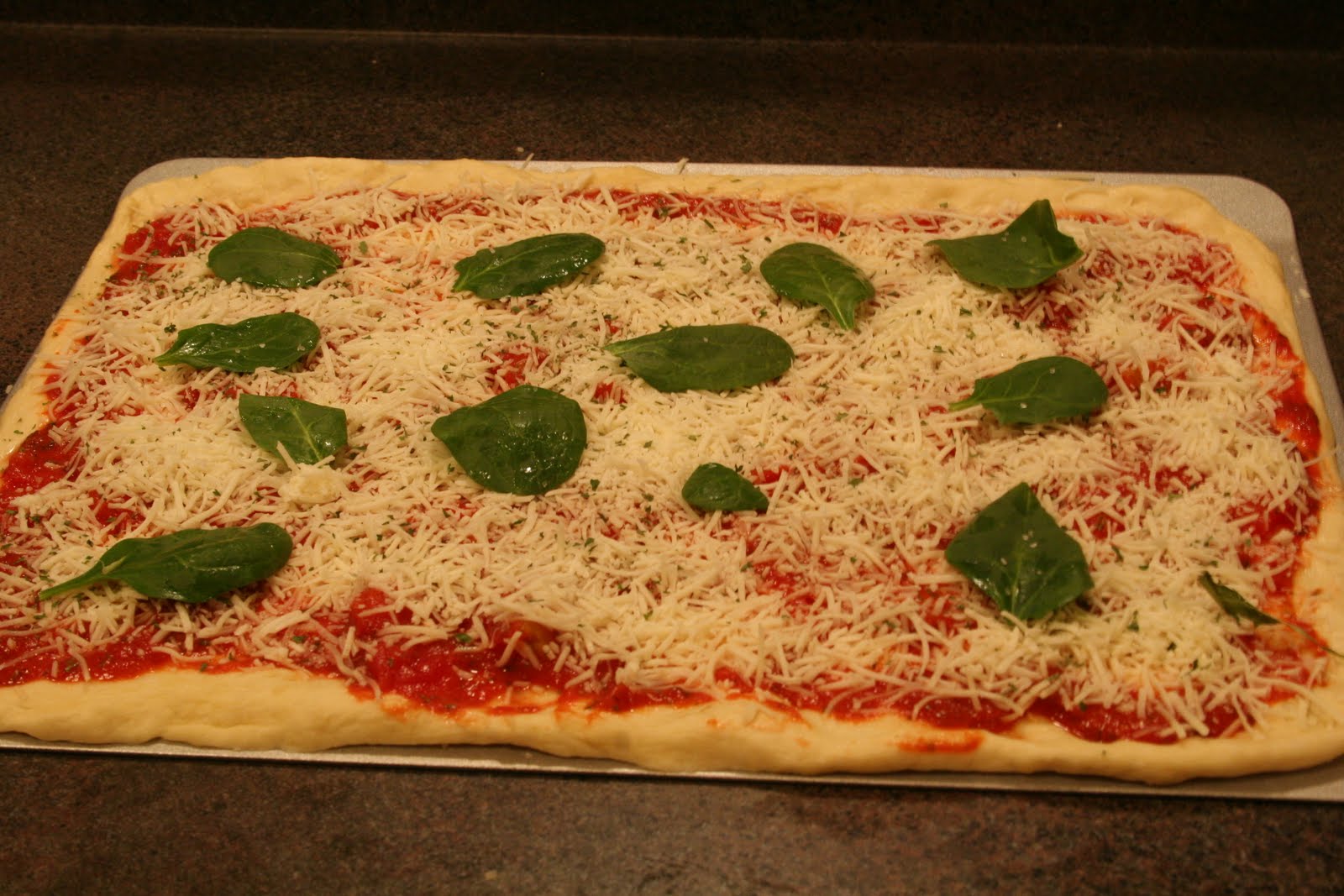 *1 cup warm water (around 110*F)
*1 packet active dry yeast
*2 1/2 cups bread or all-purpose flour
*2 cups pizza or marinara sauce
*2 cups mozzarella cheese (more if you like your pizza very cheesy)
*Toppings of choice (I used spinach on my pizza) 
*In bowl, combine water and yeast. Stir until yeast is dissolved and bubbles form on the surface. Add in the olive oil and salt. Stir until salt is dissolved. 
*Add in 2 cups of the flour and stir until well-combined. Dough will be sticky. Turn onto a floured surface and slowly add in the remaining 1/2 cup flour. 
*Knead the dough for 5 minutes, until the dough is smooth and elastic. Place in a clean, greased bowl. Cover with a towel and allow to rise in a place free from cold drafts. I put my oven heat on low, open the door, and let the dough rise on the stove so there is plenty of warm air. Allow the dough to rise for 30 minutes, or until doubled in size. 
*Punch dough down and spread onto a greased baking sheet. 
*Top with sauce, cheese, and whatever toppings you choose. Bake at 350*F for 25 to 30 minutes, until crust is golden and cheese is bubbly.