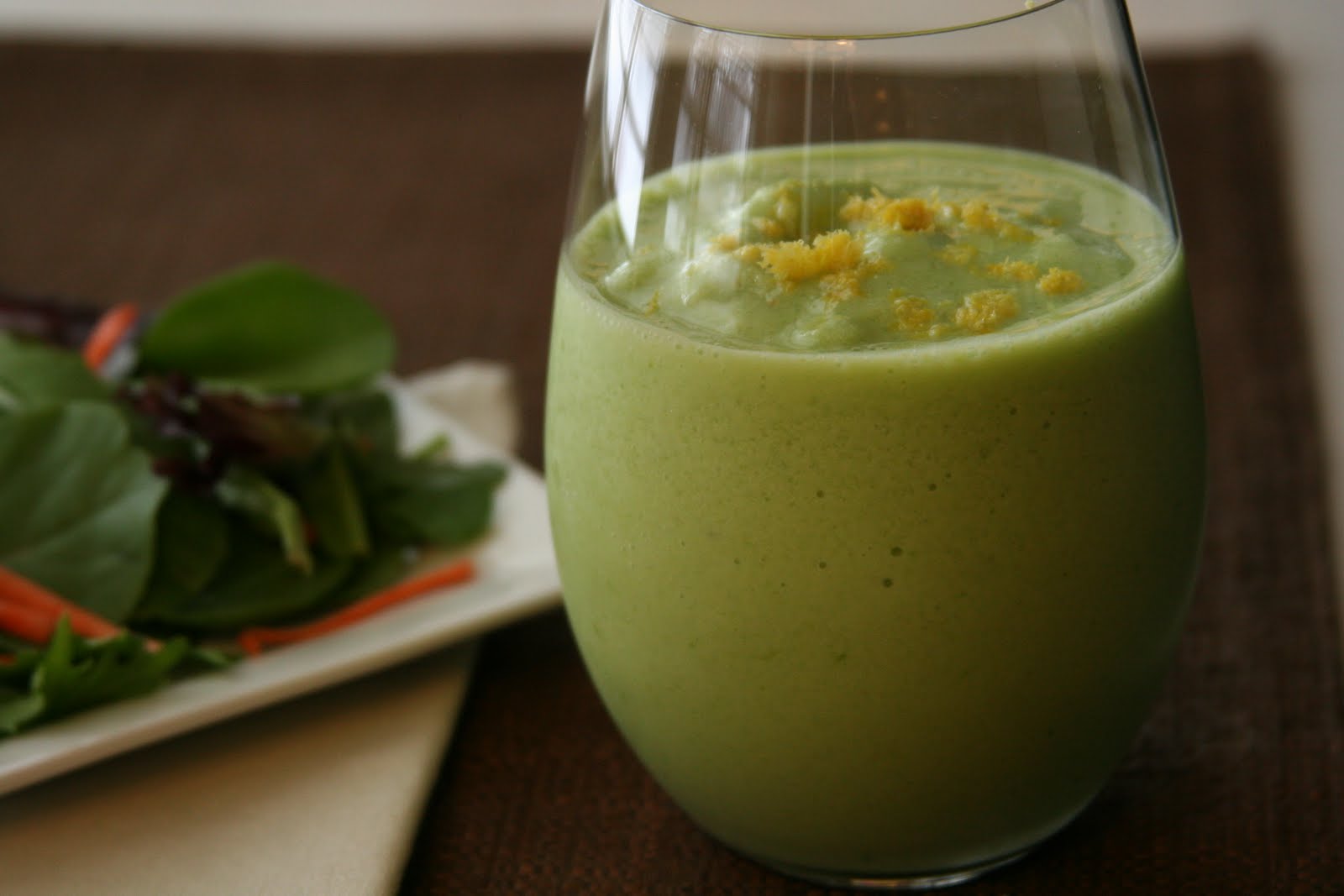 Thanksgiving and Christmas have passed, and my guess is that many of you are in need of a break. A break from butter and sugar and almost anything sweet that comes out of an oven, only to be covered in icing and powdered sugar or topped with whipped cream (and maybe even a break from family). So while I have a delicious oatmeal-coconut cookie recipe to share and a fruit pie that is to die for, I'm moving on to lighter, healthier fare – the kind that makes you feel good about what you just put into your body.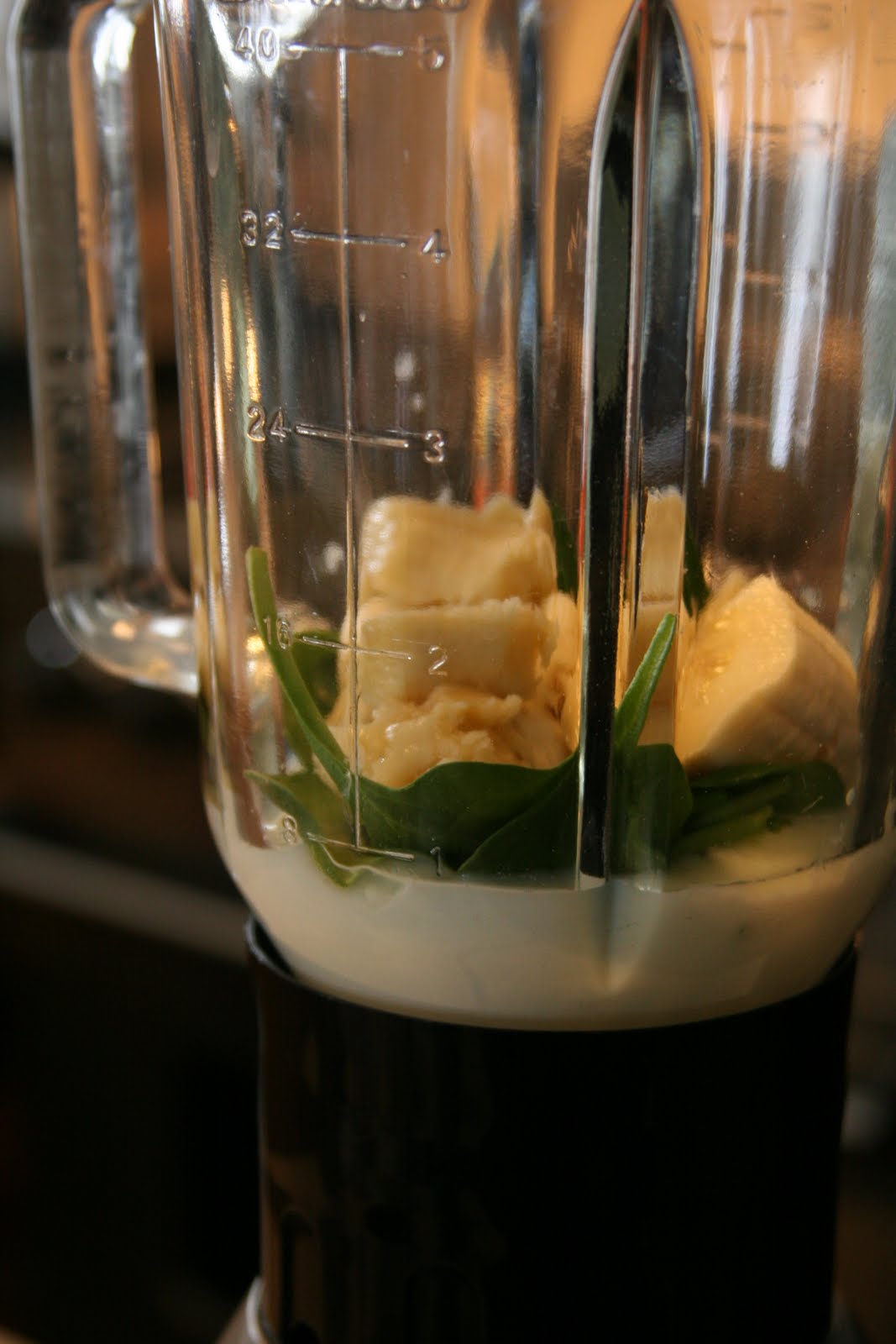 I love to eat, and because of that you will never see me posting anything about the Master Cleanse diet – a celebrity diet consisting of drinking nothing more than water mixed with lemon juice, cayenne pepper, and maple syrup. If that's a detox, I want nothing to do with it! But after the holiday season has come and gone, I find myself needed to lighten it up a bit.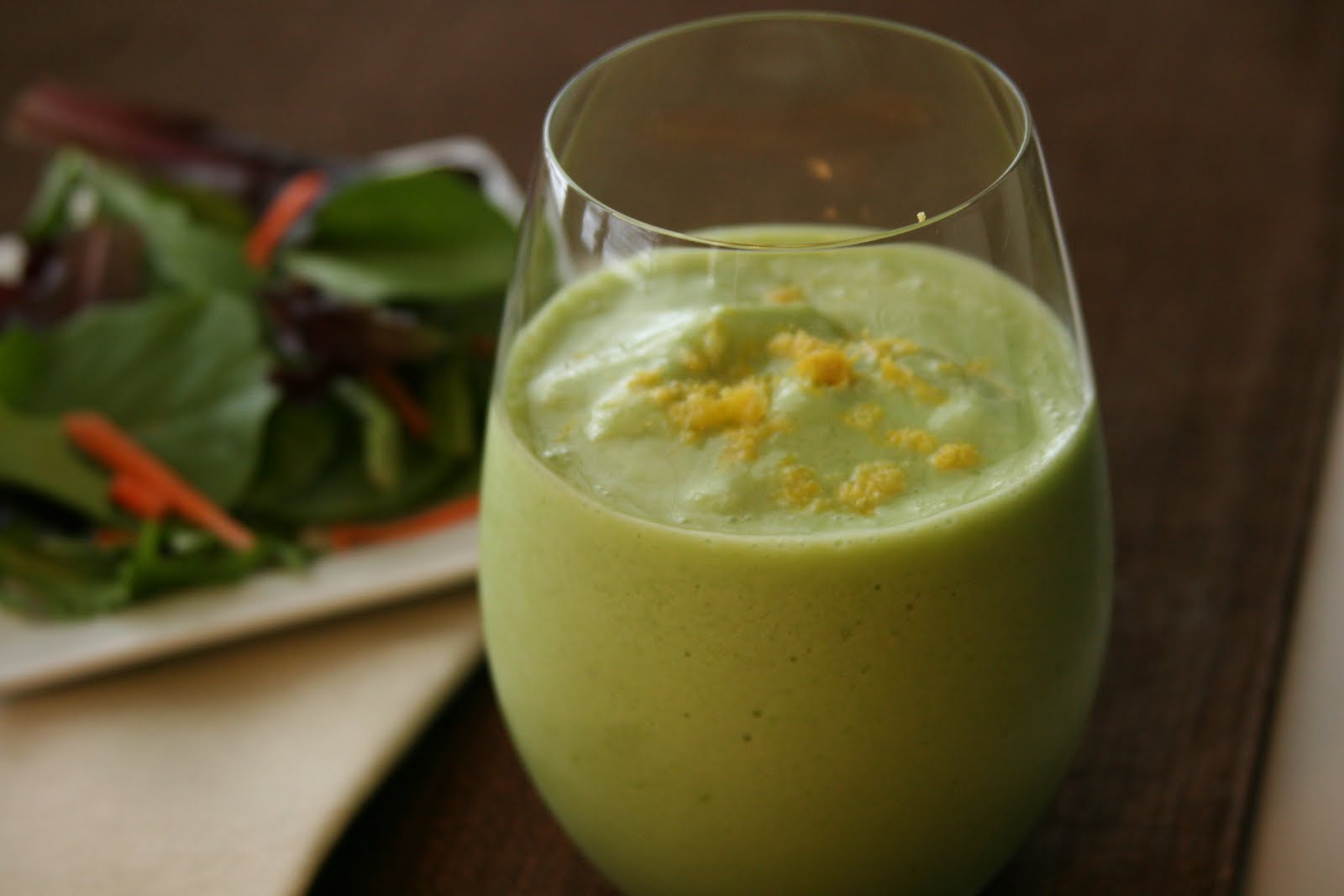 It doesn't get any healthier, or easier, than this smoothie. Packed inside this little glass is a serving of veggies (yes, veggies), fruit, and dairy. And when paired with a salad for lunch, it packs even more punch. As usual, feel free to play around with the fruit in this smoothie. The spinach is a great choice for the veggie because it has a very mild, and slightly sweet flavor that doesn't overpower the sweetness in the yogurt and fruit. Trust me, you won't even know the spinach is there.

Ingredients:
1 (6-8 oz.) yogurt (preferably one with 100 calories or less)
1/4 cup skim milk
1/2 cup fresh or frozen spinach
1/2 banana
2 handfuls ice
1 Tbsp. lemon or lime juice
Instructions:
*Mix all the above ingredients together in a blender until smooth. Top with grated lemon peel, if desired.