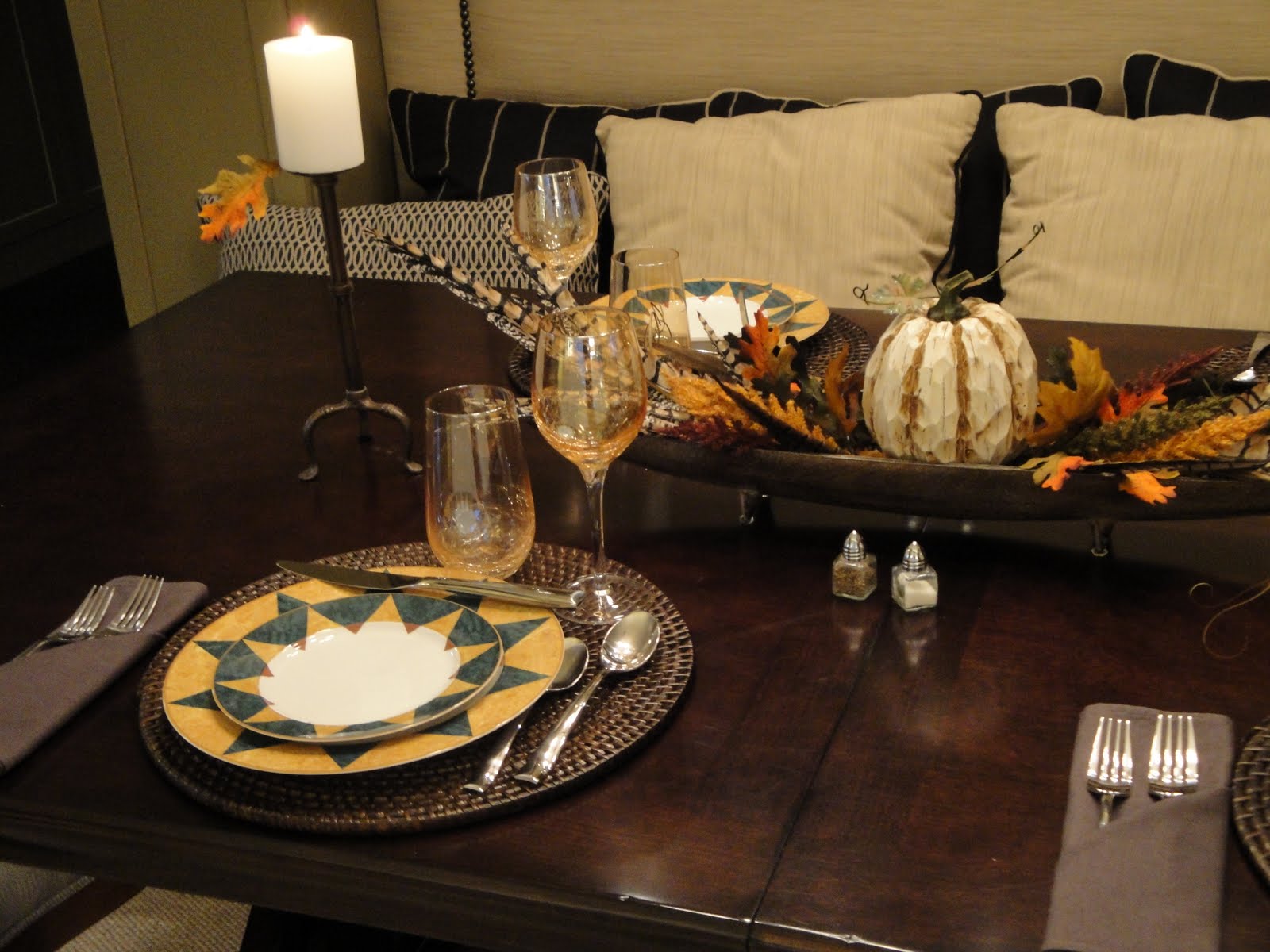 I've been saving these pictures, from a dinner party I hosted, for a couple weeks, and am just now getting around to posting them. The guests, Drew and Jean Vogel, and their friends Nick and Cindy DeVries, were the highest bidders at an anual auction in my hometown, and were treated to a dinner at my home, with me playing both chef and waiter for the evening. Knowing they paid money to have me cook, (crazy!) I wanted to make sure they had an evening full of great food.

Along with delicious food, I was determined not to stress and enjoy the evening. I stuck with a menu that was heavy on the prep work and low on hands-on time during the actual meal. For starters, a 3-cheese plate of (from left to right) Gorgonzola, Manchego, and buffalo milk cheese, paired with Quince and fig paste, grapes, crackers, and, of course, wine! My favorite, by far, was the buffalo milk cheese: soft, creamy, and slightly salty.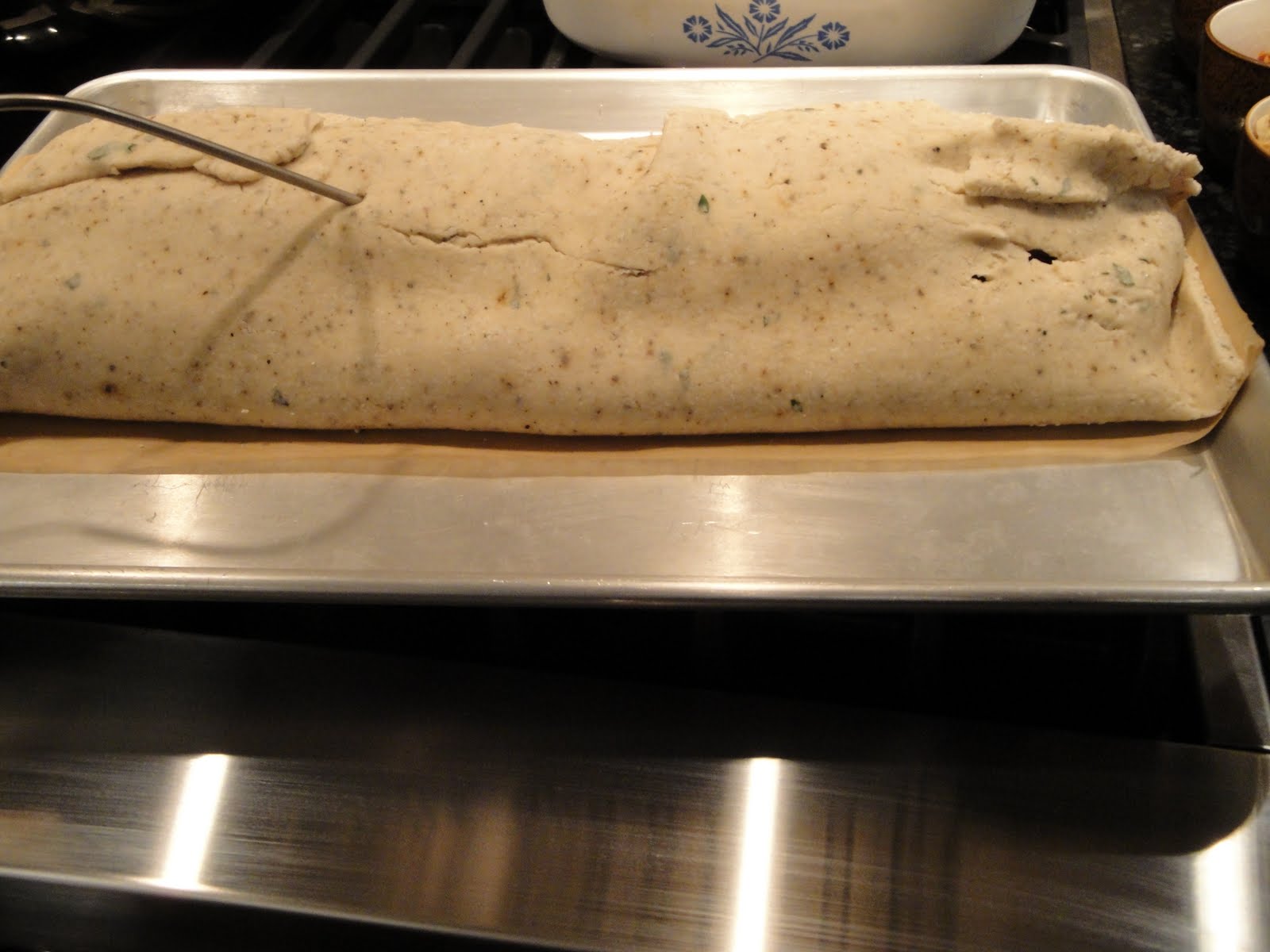 Instead of stressing over a complicated main-course, I selected something that world do the work itself. Borrowing from the master of science himself, Alton Brown, I made a beef tenderloin that was baked inside a salt-dough crust dotted with herbs. If you've never made a salt-crusted meat of some sort, I would highly recommend it.The crust, a mix of salt, flour, water, and herbs, is rolled out and the meal placed inside. An automatic thermometer is inserted and the meat placed in the oven until the desired temperature is reached. When the meat is done and had time to rest, peel away the salt crust and throw it away and you're left with a delicious, juicy piece of meat like nothing you've ever tasted. The reviews at the dinner ranged from "delicious" to "the best beef I've had in years," and that was from people who love good food! Find the recipe I used here.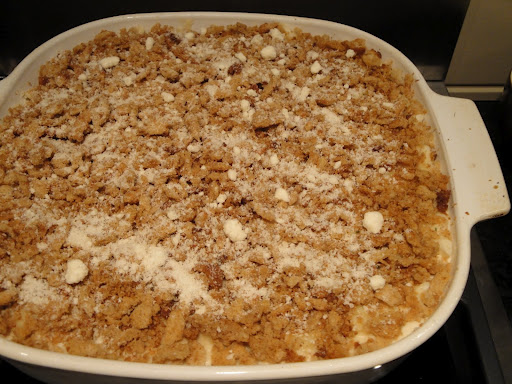 There were a lot of other great menu items, but to keep things moving, I selected just a few of the recipes that received the most glowing reviews of the night. One such recipe: this gourmet macaroni and cheese from Bon Apetit. Called the "Cheesemonger's Mac and Cheese," I think it could easily be called the "$40 Mac and Cheese" based on how much delicious, and expensive, cheese it calls for. If you are ever looking for a great groumet mac and cheese recipe for a special occasion when the blue box just won't do, this is it.

I would, without a doubt, say the night was a success. The guests arrived at 7 and stayed well past 11, chatting, enjoying some great food, and wonderful wine. For me, the best part was cooking for people who love food. Though I was nervous about it at first, I realized that when you cook for people who are knowledgeable about food, it's all the more fun because you can share so much with one another.
Happy cooking!
Madison