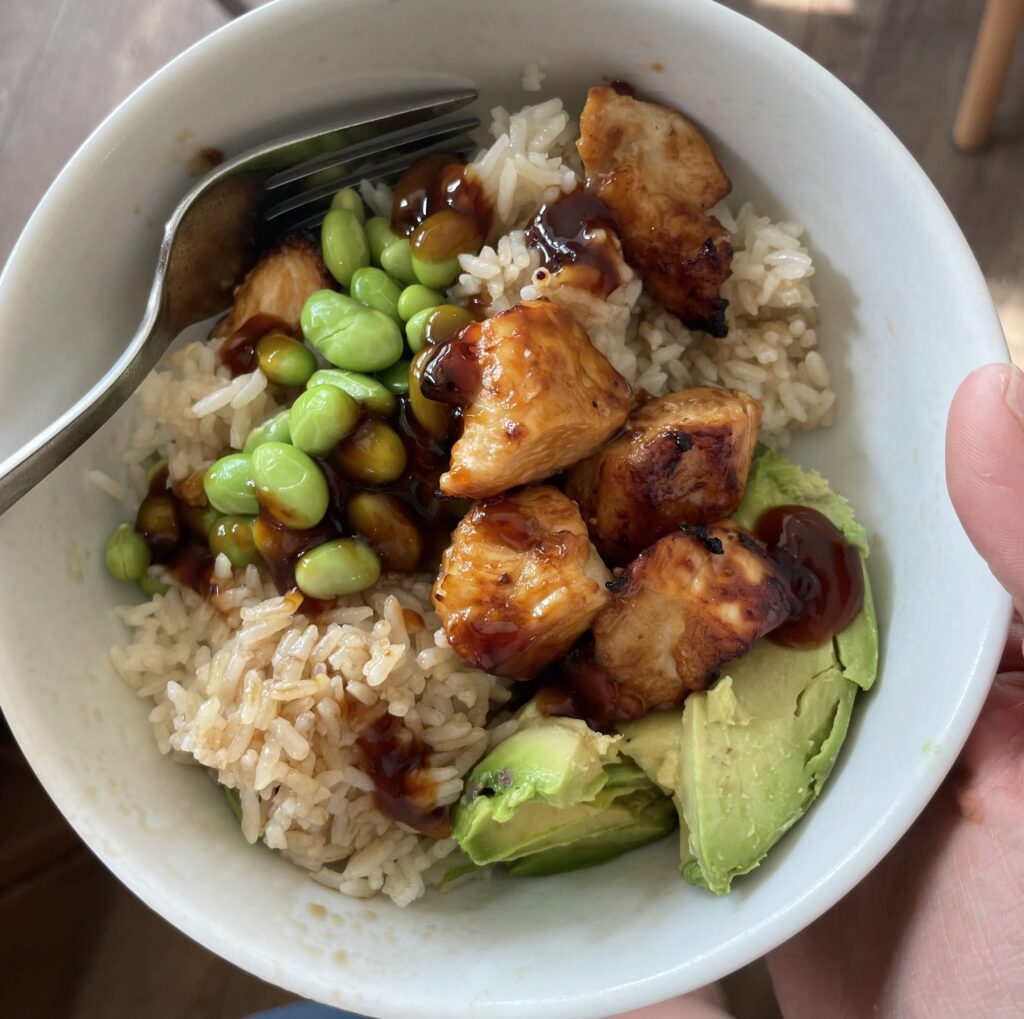 I did a little virtual tour of our weekly grocery haul over on Instagram and got a few comments from you all asking for the full meal plan! This week I was a little less "planned" and did my grocery shopping in person at our local Walmart. I feel like our dollars stretch really far at Walmart and was reminded of what a great selection our local Walmart has when I was there this week.

I think my budgeting skills helped improve my in-person shopping skills because I was able to still get everything I needed and stay under my $250 budget for the week. I got a good mix of items that were both fun and practical as well as a few treats like kombucha, my favorite coffee, and some popsicles for the kids.
See below for our full week's meal plan!

Thursday
Hot Dogs with Fresh Green Beans and Chips

Friday
Chicken Teriyaki Bowls
-chicken, teriyaki, white rice, edamame, and avocado

Saturday
Chick-Fil-A Cobb Salad Dupe
-chicken strips, bacon bits, cheese, cherry tomatoes, avocados

Sunday
Homemade Pizza
-pepperoni, garden fresh herbs, homemade dough

Monday
Loaded Chicken Salads
-sourdough croutons, grilled chicken, grilled sweet corn off the cobb, cherry tomatoes, herbs

Tuesday
Burgers with Broccoli and Fruit Salad

Wednesday
Leftover night!