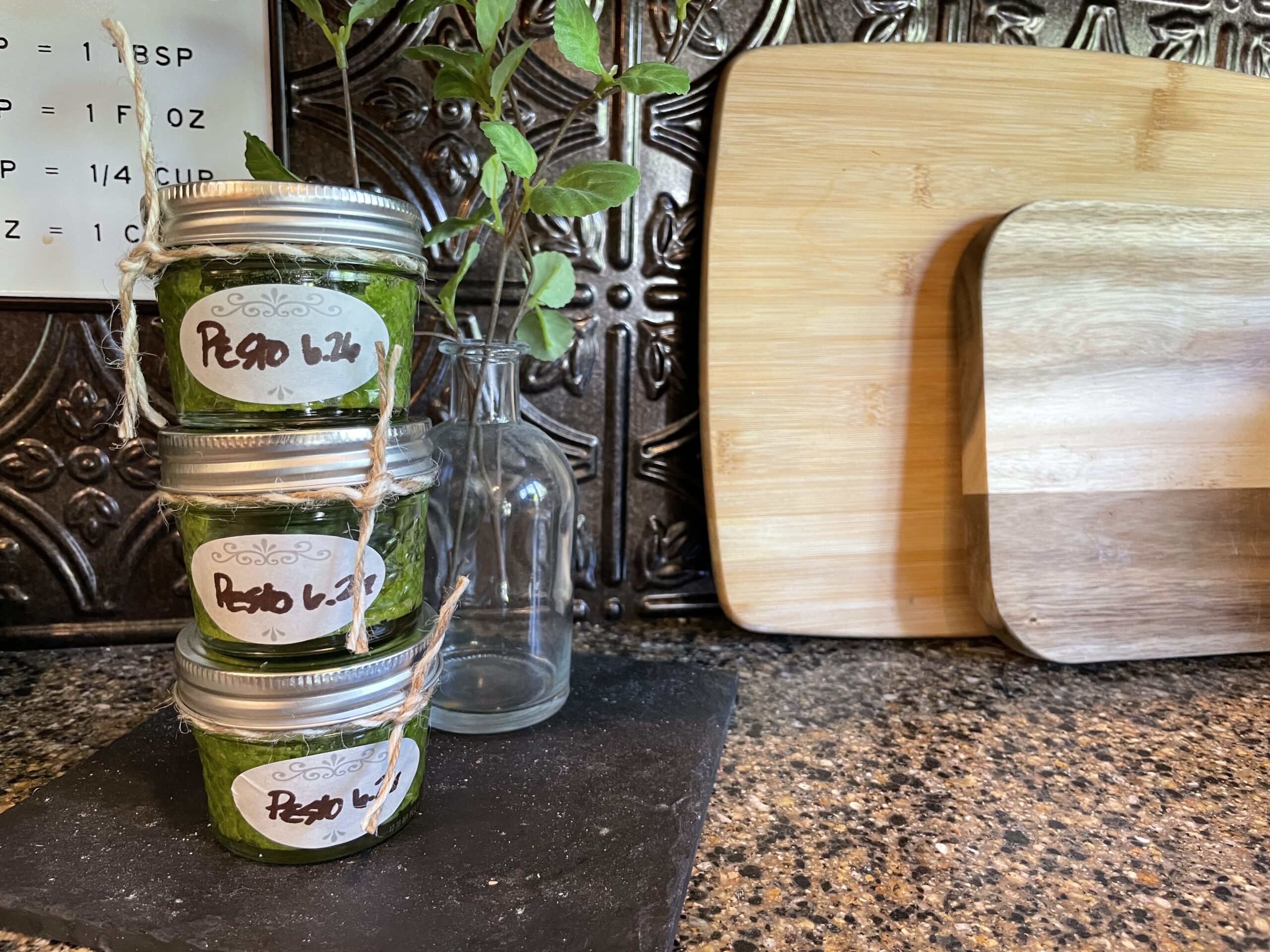 While I'm not a gardener by any stretch of the imagination, I AM a big fan of my little herb garden. My mom got me two large garden boxes to hang on our deck and it's been the most successful I've ever been at keeping herbs alive and thriving!
I also learned a bit more this year about how to property cut basil leaves to help your plants continue to flourish all summer long. If you want to learn more about that check out this post.
I've been experimenting with both drying herbs for future use and making my go-to pesto recipe. I'm planing on freezing some in ice cube trays for using throughout the year as well. But for now our first few jars are going to go to neighbors and friends!
Favorite Uses for Pesto
-Pizza in place of red sauce
-On pasta
-As a dip for veggies
-Drizzled on top of rice + grilled meat like chicken
-On BLT sandwiches (trust me!)
Basic Basil Pesto
2 1/2 cups fresh basil leaves
1/2 cup olive oil
2 tablespoons pine nuts
1/2 teaspoon chopped garlic
1/2 cup grated Parmesan cheese
Directions
Combine all the above ingredients together in the bowl of a food processor. Blend or process until smooth. Spoon into jars and store in the refrigerator.