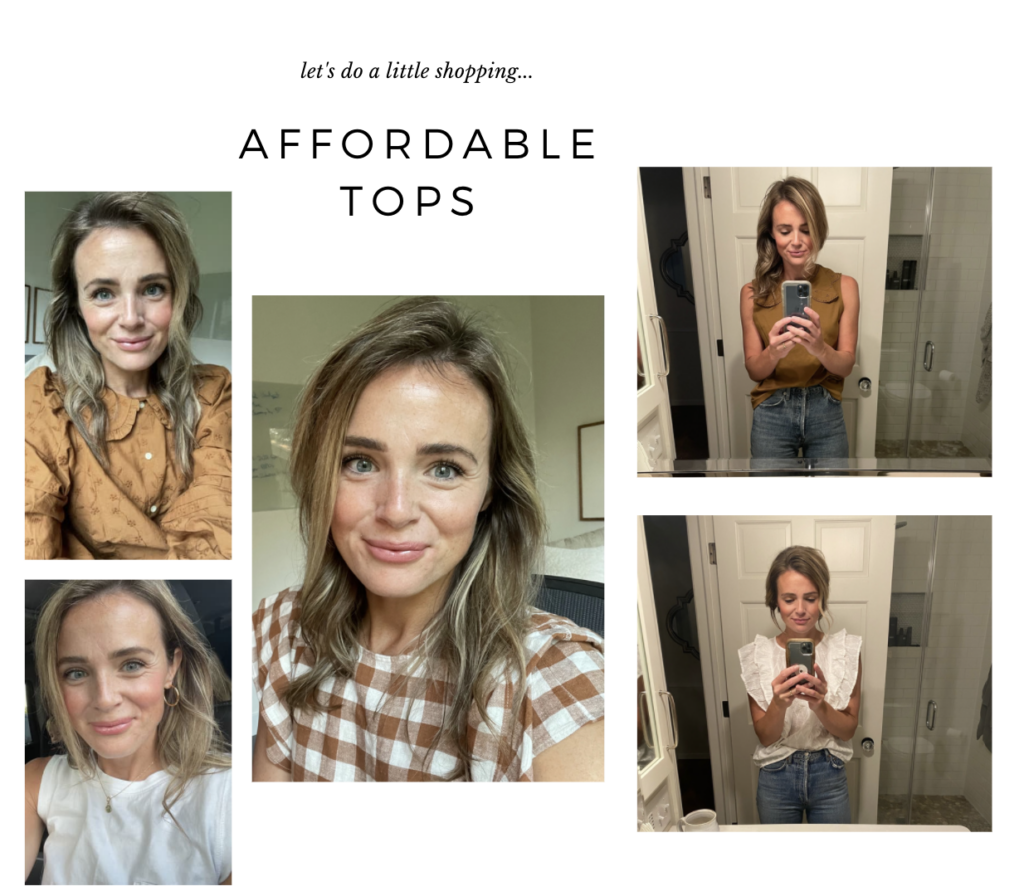 I've been seriously impressed by the selection of tops at Target and Old Navy lately! As most of you know, my go-to formula has been these high end jeans (seriously SO good) and more budget-friendly tops. Most of the tops that I have been loving from Target have been from the Universal Thread line, which is their line of sustainable and Fair Trade Certified clothing.
I had someone ask me on Instagram recently if I could put together a full post of the tops I've been loving from Target. What the people want, the people get! Here are my tried-and-true favorites at affordable prices this season.
BONUS: If you're looking for a budget-friendly alternative to AGolde jeans, these from Universal Thread are another favorite of mine. I was shocked because I typically really hate less expensive denim, but these jeans are great!
Universal Thread Flounce Sleeveless Ruffled Blouse //
This white blouse is so pretty, it's washed well over the summer, and it looks great with jeans. I love it!

Universal Thread Balloon Sleeve Button Down Blouse //
I loved this top so much I went back and purchased it in cream, too. It's so cute and a little "extra" in a good way. I sized up because I have a long torso and it's a tad on the short side.

A New Day Collared Sleeveless Top //
Such a great summer-to-fall transition piece. The color is beautiful and it's SO easy to wear. My favorite way is with jeans + mules.
Women's Gingham Ruffle Linen Top //
I've gotten SO many compliments on this top over the summer. It's beautiful and wears well and would transition well into fall.
Old Navy Loose Vintage Sleeveless Tee for Women //
This is an Old Navy favorite, but this tee is SO good. It's a nice thick material, looks fabulous with jeans and would layer beautifully for fall.
Madison