Hi Friends! Today I am sharing all about the experience of having my colors done with House of Colour Siouxland. I went with my mom and my girls to see Amber at HOC for my mom's birthday gift. It was such a fun outing to do together, and since sharing about my experience I've gotten questions about the process and what it was like, what I learned, and how it's going to impact my clothing selections going forward.
In short, the House of Colour process is one where you get draped in a bunch of different colors to determine which "color season" brings out your features best and makes you look your best. First, they determine if you are "warm" or "cool" – for the HOC system the warm seasons are Autumn and Spring and the cool seasons are Summer and Winter.
I went into the process without any idea of my color season, but I *really* wanted to be an autumn. Through the process it was clear that I was definitely a "warm" color season but I wasn't an autumn but rather a spring! My mom was an autumn and so was Collins, whereas Ainsley and I were both springs.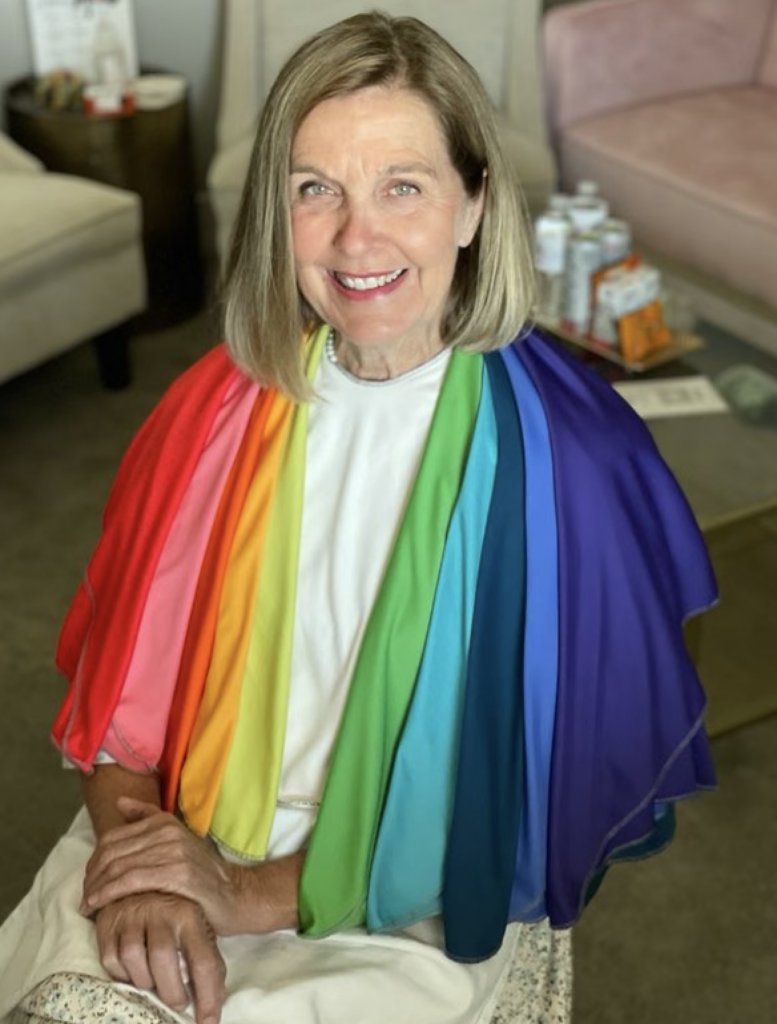 When I first found out I was a spring, I was pretty…. disappointed. As I was draped in my "wow" colors (above) I almost wanted to cry, if I'm being totally honest. As a neutral-loving gal, the color drapes of bright spring colors made my head spin a little bit! But, after a little time, Amber made me feel better by pointing out just how many great neutrals are covered in the spring color palette.
My biggest take-aways from the experience were:
-Gold jewelry over silver (something I already do!)
-When looking for neutrals, I should reach for camel color, bright grey, and brown over black
-True red is a universally flattering color for all color seasons!
-It was helpful to know what colors are most flattering for me, when given the choice of a shirt available in multiple colors, it allows me to select with intention rather than randomly
-Sticking within your color season will create a cohesive wardrobe
As I've shopped and sat with my color season over the month, I have had a few thoughts and takeaways:
-I still love some colors in the Autumn color palette. I think I'm going to settle into the fact that as long as the color falls into the "warm" seasons, I'm giving myself full flexibility to embrace those colors if they make me happy.
-It doesn't necessarily bring me a ton of joy to follow the rules super strict; I'm using some key takeaways (browns and tans as neutrals, plus cream over stark white) and then being flexible with the rest.
Overall it was a super fun and insightful process! It's nice to know how to choose based off all the options we have online and in stores these days, and for big events, family photos, etc. I know it will be so helpful to choose colors that look best on me. If you're curious about your own color season, I would recommend finding a House of Colour in your neck of the woods!