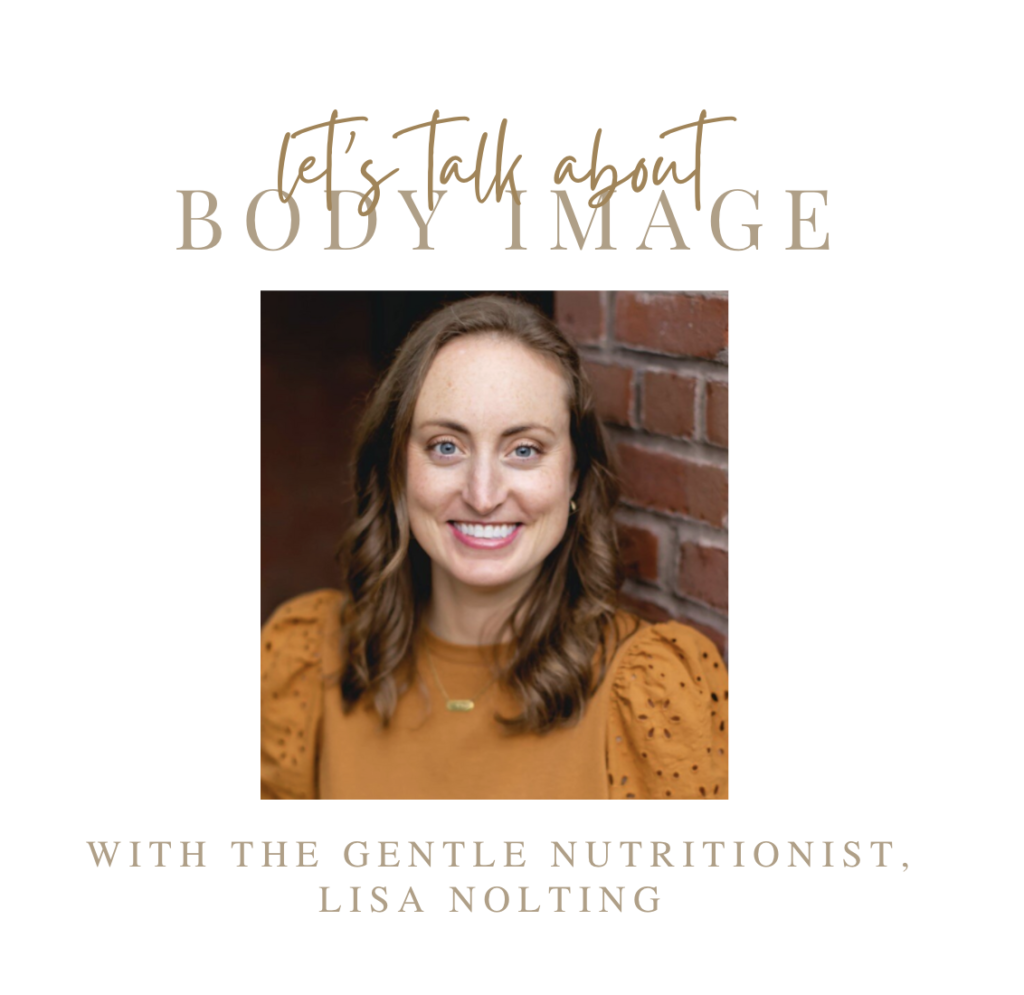 Hi, friends! Today I'm SO excited to share with you a conversation I had with a friend of mine, nutritionist Lisa Nolting. Lisa and I have known each other for a few years over social media and have connected over our shared love for clean products (Beautycounter) our shared love for my alma mater (ISU! Where she worked for almost a decade as a nutritionist) and our strong belief that diet culture is NOT the path to living a healthy, fulfilling and joy-filled life.
Lisa runs her own virtual nutrition counseling business with the aim of helping women get out of the cycle of dieting, binging, and restricting. Through her work with her gentle nutrition approach, she provides women with the tools they need to live their fullest lives and feel their best through a holistic approach to health and nutrition.
I think this call will resonate with everyone in the way it did for me. In the call we talk about:
-How parents can promote healthy conversations around food with their families
-How the term "intuitive eating" has gotten muddled
-Ways to eat for performance while still honoring your body's natural cues
-Identifying your body's set weight point, and embracing the body you were given
-Sorting through the confusing messages our culture gives us about "good" and "bad" food, diet culture, etc.
If you want to follow along with Lisa, you can find her on Instagram. For more information on her virtual nutrition counseling, you can book a FREE discovery call with her using this link.