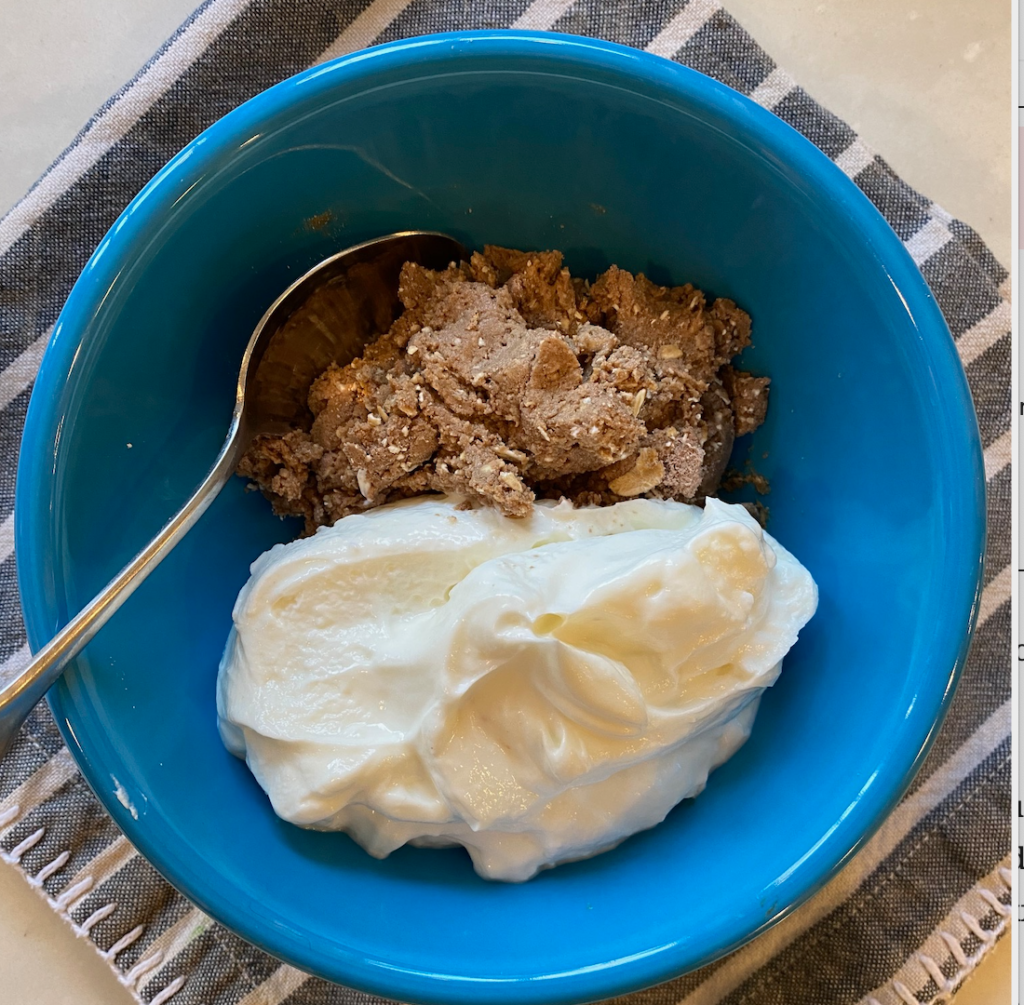 This is going to sound laughable, but I eat cookie dough for breakfast nearly every morning. Truly!

Okay, so there is a hook. It's a better-for-you cookie dough recipe that leaves you feeling full and energized. Bonus? It isn't packed with sugar, either.
You can get as creative as you want with mix-ins (sometimes I'll add in chocolate chips, M&M's, etc. for a treat) or keep it simple. When I want it to have a bit more staying powder, I serve this cookie dough with a little plan Fage Greek Yogurt.
Warning: Don't introduce your kids to this healthy cookie dough or they will ask you to make it all the time! Don't say you haven't been warned.
Healthy Cookie Dough Breakfast Bowl
Ingredients
2 tablespoons creamy peanut butter
2 tablespoons oat flour or almond flour
2 tablespoons protein powder of choice
Desired mix-ins and plan Greek yogurt, if desired

Directions
In a small bowl, combine the peanut butter, oat or almond flour and protein powder. Stir together with a spoon until well-combined and mixture resembles cookie dough. Stir in any desired mix-ins.
Serve with plain Greek yogurt, if desired!