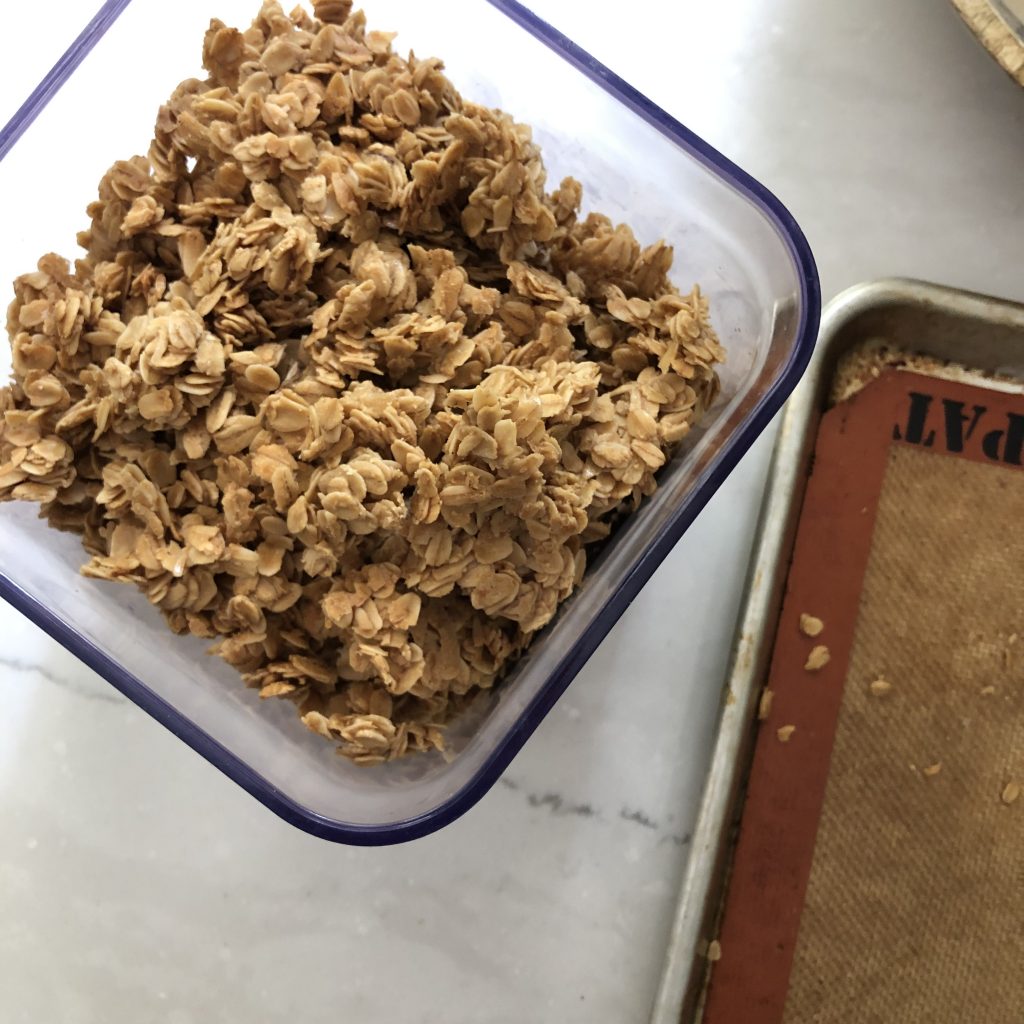 Over the last year I learned that one of Joe's favorite breakfasts is yogurt with granola and fresh berries. I don't know when I came to this realization – I believe it was on vacation when he mentioned one time while eating yogurt, berries and granola – that he could eat that breakfast every day. And suddenly I realized that I hardly ever had that very combination on hand at our house.

Since then, I've been working on sampling and subsequently creating a stellar granola recipe that is worthy of sharing over here and today is the day that I think I finally have something that's more than worthy. It contains peanut butter – because we have a strong love affair for peanut butter in our home – and makes the most perfect, crunchy yet soft granola clusters. Granola clusters are a must in order for granola to really be granola, IMHO.
Here's to many more breasts of chunky granola, fresh fruit and Greek yogurt, friends!
Chunky Peanut Butter Granola
Ingredients
6 tablespoons butter, cut into pieces
1/2 cup honey
1/3 cup creamy peanut butter
1/4 teaspoon salt
4 cups old-fashioned oats

Directions
Heat oven to 250°F. Line a baking sheet with parchment paper or a nonstick baking mat (Silpat). Set aside.
Place butter, honey and peanut butter in a large microwave-safe bowl. Microwave 30 to 45 seconds, until ingredients are hot and butter begins to melt. Remove from microwave and stir until butter is melted completely and ingredients are well combined. Stir in salt.
Stir in the oats until oats are evenly coated. Spread into a thin layer on a baking sheet. Bake 75 to 85 minutes or until oats are just beginning to look slightly toasty. Cool completely on the baking sheet. Break into pieces once cooled and store in an airtight container until ready to eat.