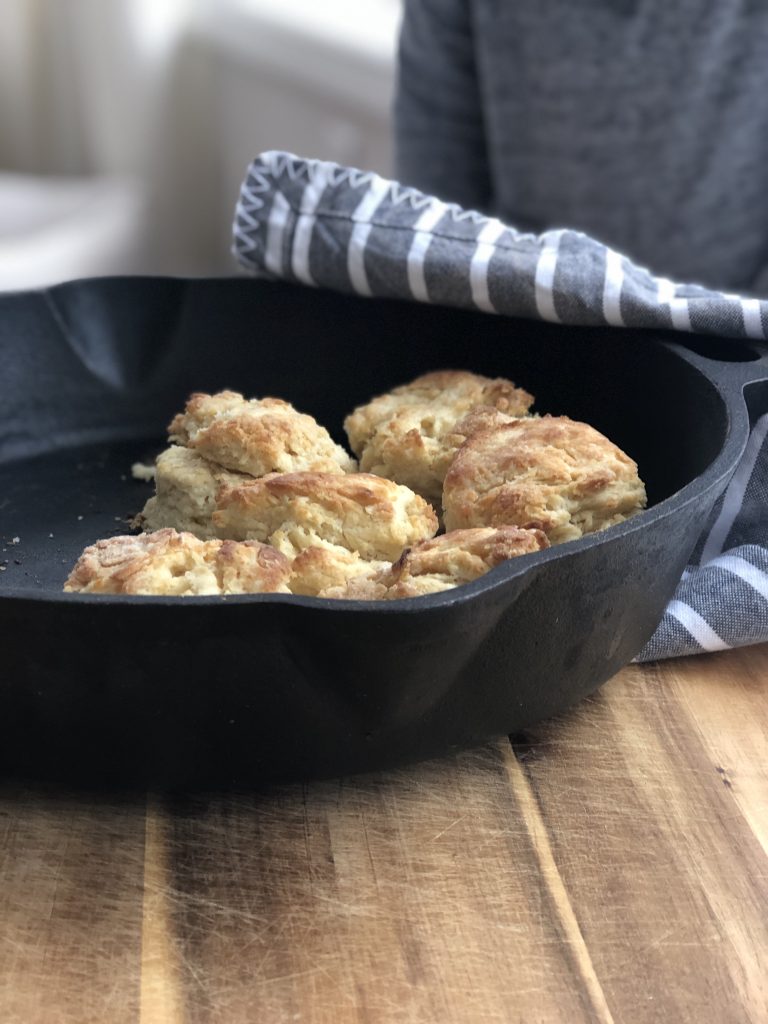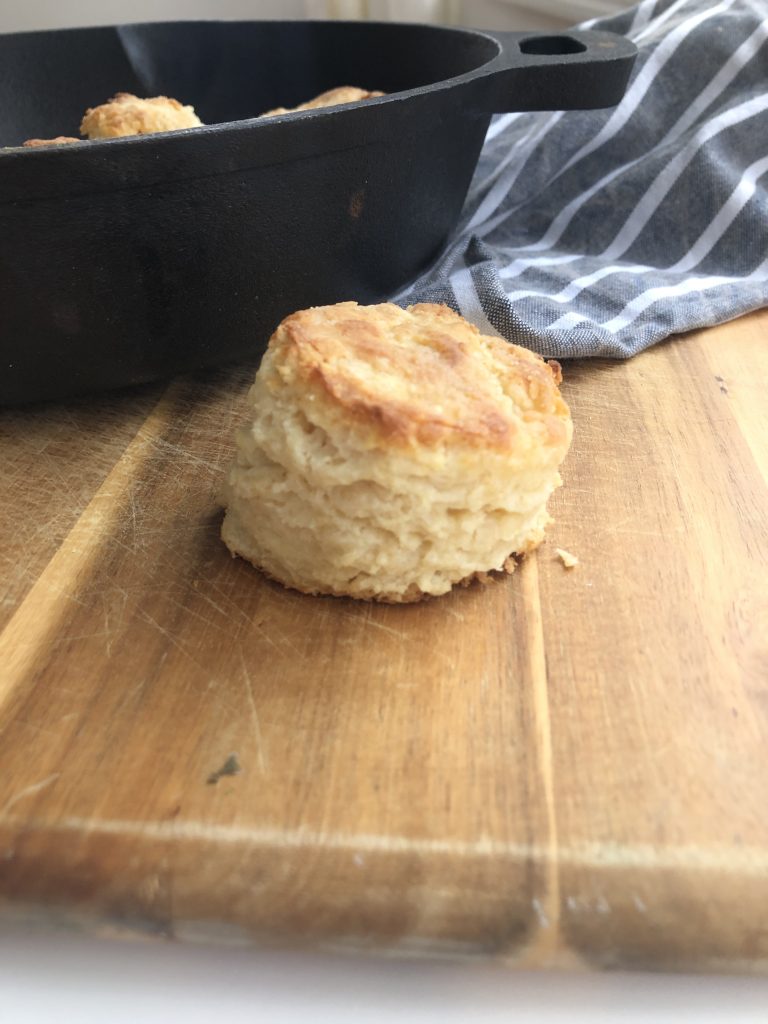 Hi friends! I can't believe that I don't have this recipe up on the blog. It's our family's absolute favorite biscuit recipe and the recipe that my mom made for me growing up, too. I realized I do have a version of this recipe up on the site from years ago, but for some reason I made them with whole wheat flour rather than all purpose flour, a decision I don't really understand since these biscuits really should just be made with all purpose flour. They are flaky, buttery, perfectly delicious.

Every single time I ask Joe on the weekends, "What would you like for breakfast?" He gets a sly little smile on his face and says, "You don't want to make biscuits, do you?" Thankfully, they are so easy to make that I am usually happy to oblige. And once you have the method and recipe down, it's easy to remember and recreate from heart, no recipe needed!

INGREDIENTS
1 1/2 cups all-purpose flour
2 teaspoons baking powder
1 tablespoon sugar
1/2 teaspoon salt
6 tablespoons butter, cut into small cubes
1/2 cup milk (whole or 2%)
Additional milk for brushing on top of biscuits

Directions
Heat oven to 450°F. Line a baking sheet with parchment paper OR use a cast-iron skillet for baking biscuits. If you use a cast-iron skillet, you can skip the parchment.

In a large mixing bowl, combine the flour, baking powder, sugar, and salt until well combined. Add butter to flour mixture and use pastry blender or fork to work butter into flour mixture until the mixture resembles a coarse meal with some slightly larger pieces remaining.

Add milk to the flour mixture and stir until just combined. Turn mixture out onto countertop and bring mixture together with your hands. Knead 3 to 4 times until dough comes together. Flatten into a 1/2-inch-thick disc. Fold dough in half crosswise to make a double thickness of dough.
Use a biscuit cutter to cut biscuits from dough. Place on baking sheet or into cast iron skillet. Brush biscuits lightly with milk, if desired. Bake 13 to 15 minutes or until biscuits are golden brown and fluffy.
Serve with butter, jam or honey!