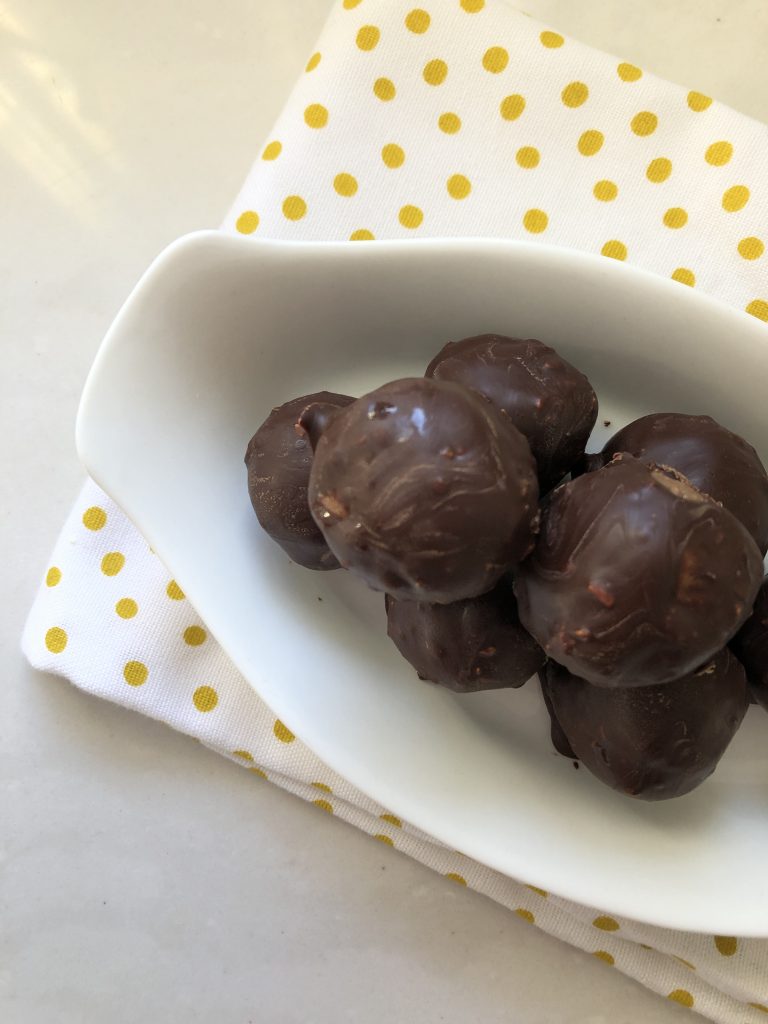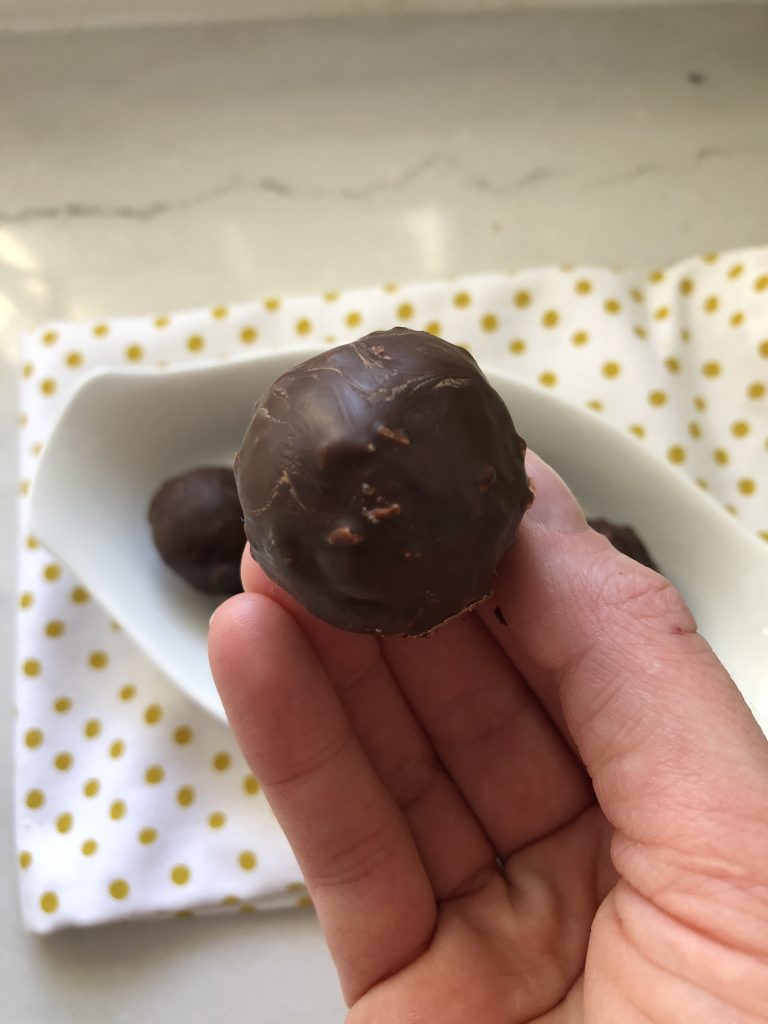 Friends! Do you ever find yourself craving something sweet at the end of the day but aren't quite sure what you want/you want something sweet that won't totally derail your healthy eating efforts? I hope it's not just me who suffers from this issue. Actually, over time and years of healthy eating, most nights I don't want something super sugary or indulgent because my body prefers lower-sugar sweet "treats" now that I consume less sugar day-to-day.
Usually I reach for regular old dark chocolate, but lately I've been craving something different. So what's a girl to do? Create her own treat, of course! I mixed a batch of these up over the weekend, and then another batch because I felt they could be just a bit better if they were covered in chocolate, of course, rather than having the chocolate chopped up an mixed into the truffles. The result was delicious, healthy and satisfying!
HEALTHY CHOCOLATE-PEANUT BUTTER TRUFFLES
Makes 14 truffles
INGREDIENTS
1 cup old fashioned oats
1/2 cup creamy peanut butter
1/2 cup chocolate protein powder (I used Beachbody's Chocolate Recover)
3 tablespoons honey
3 oz. dark chocolate (I used a Lindt Dark Chocolate Coconut bar)

DIRECTIONS
Place oats in a high-powered blender and process until a fine flour forms with no clumps remaining. Transfer oat flour to a bowl. Add peanut butter, chocolate protein powder and honey to the bowl.
Use a spatula, or better yet your hands, to evenly combine the mixture into a dough. Shape dough into 14 balls.

Melt chocolate in a bowl in the microwave in 15 second intervals, stirring until smooth. Drop truffles, one at a time, into the chocolate, turning to coat. transfer to a baking sheet lined with parchment paper and refrigerate 30 minutes or until chocolate is set. Store in the refrigerator until ready to eat.