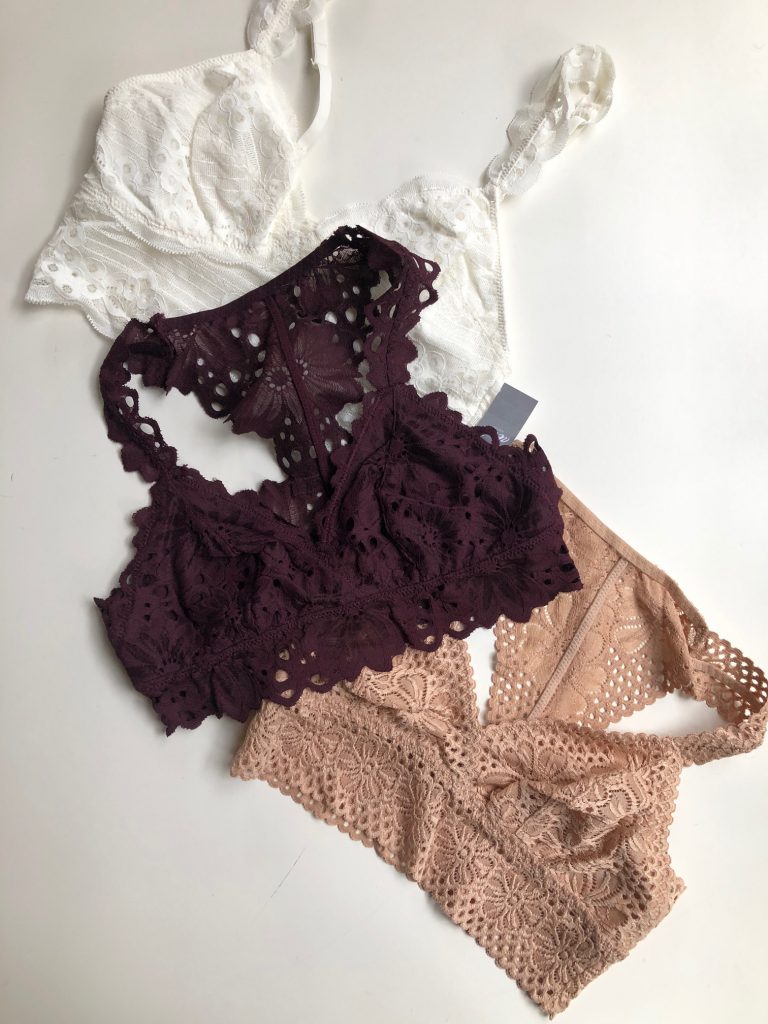 Let's talk about bralettes! I find that when I mention that word, I get one of two reactions:
1. I LOVE bralettes and don't ever want to wear a real bra again.
2. What the heck is a bralette?
So, I'm obviously in the first camp! As a pretty flat-chested gal, I much prefer the comfort, look and fit of a bralette over a regular bra. They usually have lace straps and soft bands and look incredibly cute under tanks or casual dresses when a strap peeks out here or there. I'm the first person to say that I do NOT like regular bra straps showing, but I feel entirely different about bralettes.
My friends and followers over on Espresso and Cream Beauty responded to my request for suggestions on where to buy new bralettes and the overwhelming response was Aerie! I hadn't purchased anything from there before, but I love the brand's body-positive messaging and the fact that they don't re-touch photos or promote unrealistic body ideals. Big wins in my book!
So, I bought a bunch of bralettes and loved nearly all of them, but there are my favorite. As a note, I found them all to fit true to size and purchased a small in the styles pictured above.
1. Aerie Wonder Lace Crop 
I like that this isn't a racerback so it's great for more traditional shirts and tops. It's SUPER cute on and I love that the band extends a bit further down than a typical band.
2. Aerie Lace Padded Bralette 
This is my favorite of the bunch! It's incredibly comfortable but looks special and dressy. I purchased it in two different colors.
3. Aerie Boho Racerback Bralette
A fantastic basic for wearing under tops and tanks. Soft, comfortable and ultra easy to wear.
So that's that! Now go get yourself a few for fall – they are perfect for wearing under sweaters!
Madison