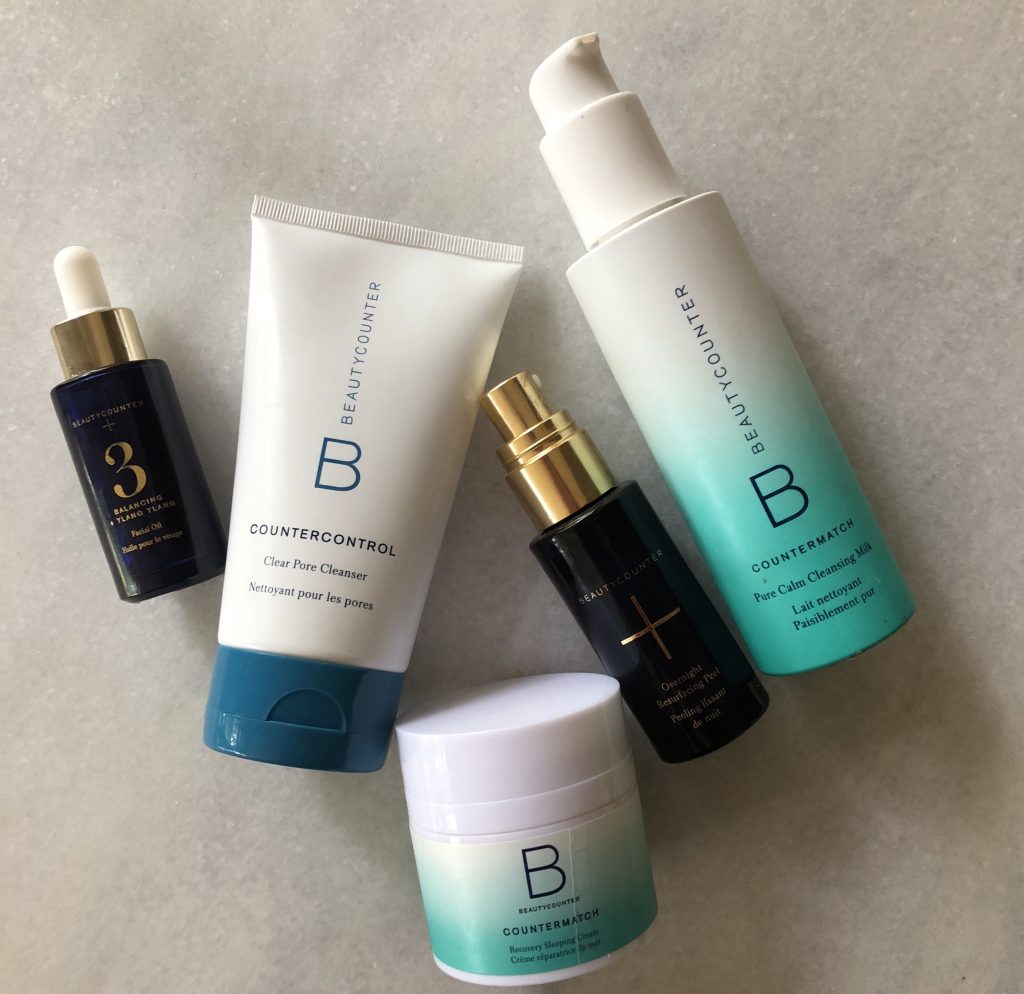 Hello, friends! Today we are talking about SKINCARE and finding healthy, safe options as we transition into the cooler temps. While it's still summer-feeling over here in Iowa, cold temps are right around the corner and it's important to make sure that your skincare routine adapts to the weather.
It's also worth noting that if the recommendations below don't fit your needs, I'm always happy to do an individualized skincare consultation with you! You can always email madisonjanemayberry@gmail.com and I'm happy to consult you more individually on your needs.
That said, today I'm sharing three different sets of "must have" products based on your skin type so you are sure to have all the hydration your skin needs going into the cooler months. Because when your skin is pale and your summer tan has faded, you better at least have skin that's blemish-free and glowing, right?
*Please note this isn't a one-size-fits all recommendation and your actual best fit might be different/varied from what's mentioned above. This is a general recommendation only.
If you have….
DRY, SENSITIVE SKIN (not acne prone)
1. Countermatch Cleansing Milk
2. Countermatch Adaptive Moisture Lotion & Recovery Sleeping Cream
2. Balancing Face Oil
3. Overnight Resurfacing Peel (used just 1x per week)
OILY, ACNE PRONE SKIN (not sensitive)
1. Countercontrol Clear Pore Cleanser
2. Countercontrol Matte Effect Gel Cream
3. Countrcontrol SOS Spot Treatment
4. Overnight Resurfacing Peel (used 2-3x per week)
DULL NORMAL SKIN (not sensitive or acne prone)
1. Nourishing Cream Cleanser
2. Rejuvenating Day Cream and Rejuvenating Night Cream
3. Brightening Face Oil
4. Overnight Resurfacing Peel (used 2-3x per week)
Personally, I follow the "Dry, Sensitive Skin" recommendation above and it's been working SO well for me! My skin has literally never been happier. Don't believe me? I'm wearing ZERO foundation or tinted moisturizer in the photo below. That glow? Well it's the Overnight Resurfacing Peel in action!