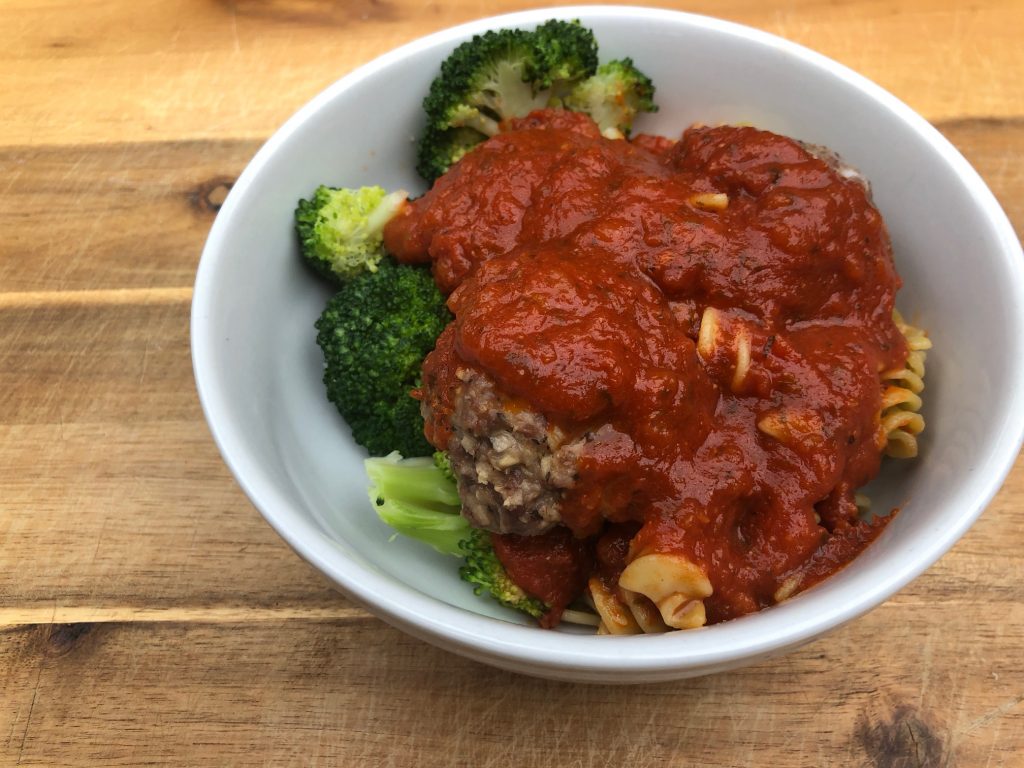 This week I shared our weekly meal plan for everyone signed up to receive my weekly newsletter. If you're interested in getting our meal plan in your inbox each week you can sign up HERE. A part of the plan? These meatballs! Truth be told, I usually just wing my meatball recipe each time I make meatballs, but I took the time to measure and jot down amounts this week so you could create something similar at home.
These meatballs are easy to make, taste delicious re-heated and are always a big hit with my family. They're ultra tender and assuming you select gluten-free quick-cooking oats, they are gluten-free, too. I'm using them this week served over veggie pasta with steamed broccoli and marinara for Joe's lunches. I've also saved a few extra for the girls to eat for their lunches this week since they are such a hit with Ainsley and Collins!

Easy Homemade Meatballs
Author:
Espresso and Cream
Ingredients
½ cup quick-cooking oats
½ cup milk
¼ cup grated Parmesan cheese
1 egg, lightly beaten
2 cloves garlic, minced
1 teaspoon dried Italian seasoning
½ teaspoon salt
1 lb. lean ground beef
Instructions
Heat oven to 350°F. Line a baking sheet with aluminum foil. Spray lightly with cooking spray and set aside.
In a large bowl, combine the oats, milk, Parmesan cheese, egg, garlic, Italian seasoning and salt. Stir until well-combined.
Add in the ground beef and work together with a spatula or your hands until evenly combined. Gently form mixture into 16 round balls and place on prepared baking sheet.
Bake 22 to 24 minutes or until cooked through and no pink remains.
Serve over pasta with marinara, if desired.