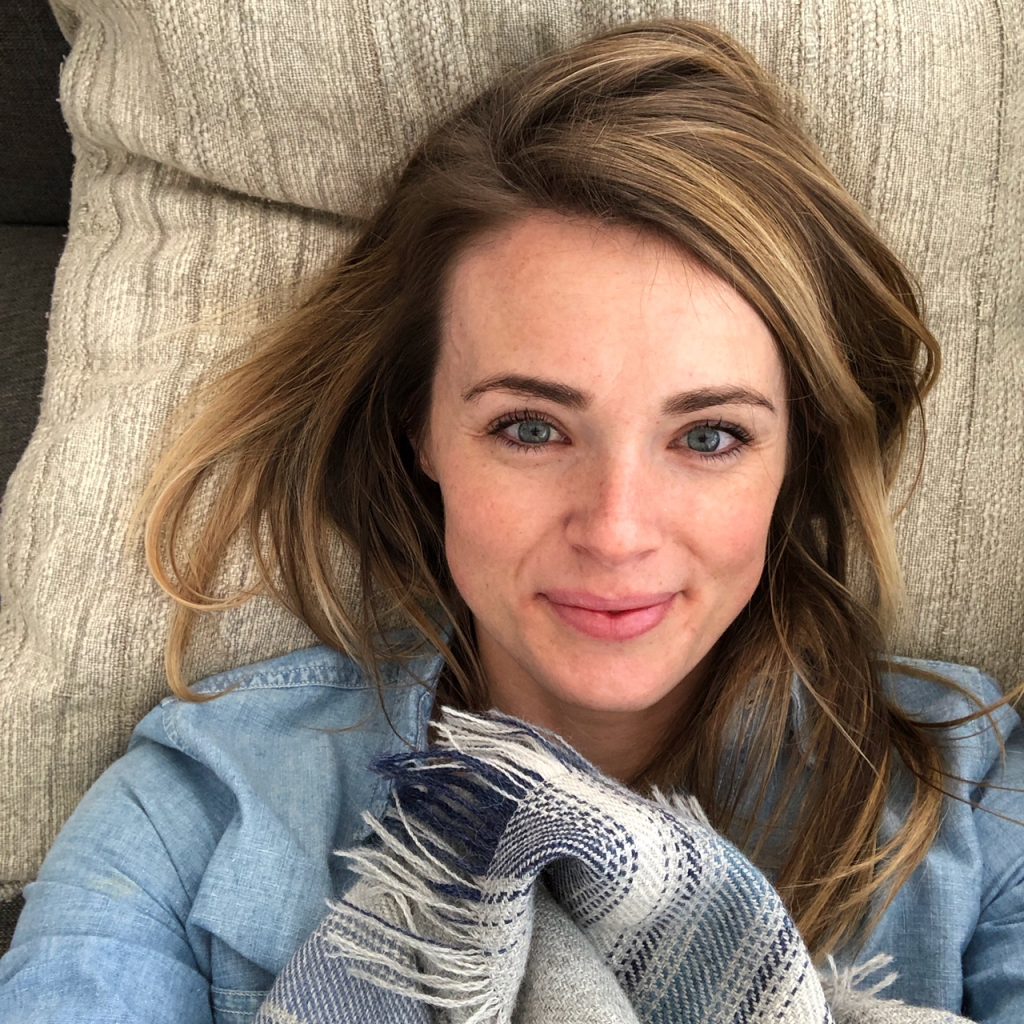 This season of parenting little kids can be extremely exhausting, both physically and emotionally, can't it? I found that with one kiddo, it was still relatively easy to make time for myself as Ainsley got older, but when two kids were in the mix finding pockets of time for some rest, rejuvenation and self care was even harder to come by. Now that they are both getting a little older, it's a little easier to find some time for myself but some days can just be downright exhausting. I had one of those days just yesterday, when my cold was wearing me down, and two crabby, cold-ridden kiddos were also needing some extra love, and I really just wanted to curl up in a ball and sleep all afternoon.
Now, that's not a typical scenario, and we are all bound to have days and weeks where self care gets thrown out the window in favor of caring for littles and work responsibilities and family duties, but making a regular habit of self care has been so important for my physical and emotional health, energy and well-being as I've transitioned to this role as mom over the last few years.
Care for Your Physical Body
Exercise
Find a form a physical exercise and routine that works for you. This is a non-negotiable for me. I don't honestly know how I would have gotten through the early days of two kids without exercise. It gave me the boost of energy I needed when I was so tired I couldn't keep my eyes open and helped me feel like myself again during a time when I felt so very unlike myself. If you're feeling like it's hard to find the motivation, spend some time figuring out WHY you want to exercise and get back into shape.Having a really strong why will keep you going when you don't want to workout or eat healthy. For me, my why is that I want to be the best, most energetic mom I can be. I want to feel good in my clothes, because when I do, I'm more likely to be active with my kids and think less about myself. I want to be healthy so I can live a long life as an active mommy. I want to set an example to my girls that they can give of themselves AND care for themselves.
Personal Care
Investing in quality skincare and and makeup is obviously a recommendation of mine. I am always amazed at how life-giving it is to shower, wash your hair, pamper your skin with quality skincare and put on a little makeup. I also love that the skincare I use has given me confidence to go out of the house without a stitch of of makeup if I don't have the time or energy to put anything on. Make time for yourself, friends. It's so easy to put yourself on the back-burner during this season. My favorite products for pampering include this skincare collection and this mask.
Occasional Pampering
I put hair coloring, pedicures, doing your nails at home, and massages in this category. I get my hair colored every 12 weeks or so, pedicures probably every 3 or 4 months and massages maybe once or twice a year, so not very often. But it always feels so special when I get out of the house to do one of these things.
Doctor's Appointments and Preventative Care
We spend so much time as moms booking appointments for our littles and going to doctor's appointments for our kids and making sure that we stay up on those things for our family but neglect ourselves. Book those dentist appointments, get to the chiropractor as needed, don't delay your yearly skin cancer check or wellness check-up at the doctor, etc.
Eating and Drinking Well
And by "drinking well" I don't mean drinking wine and coffee all the time. I mean really hydrating your body every day. Fill up that plate with the foods that make your body feel healthy an nourished. Don't constantly yoyo diet and binge or live on takeout food. Give you body the love and nourishment it deserves to keep up with those kiddos.
Care for Your Emotional and Spiritual Self 
Time in God's Word and Prayer
While I would like to spend more time doing intensive Bible study methods (like inductive study method), I've realized that in this season, ease and accessibility is more important if I'm going to make a routine and stick to it. I have found that getting up early, having some quiet time to myself to drink a cup of coffee while reading through a Bible plan on the She Reads Truth app, along with some time to pray for myself and my family members, is the best option for me right now. It's consistent, quiet, and usually uninterrupted and sets the tone for the day.
Time to Myself
This is tied to what is mentioned above, but I need to collect myself if I'm going to set the tone for my day. This may just be my personal preference, but I really dislike the days I wake up at the same time as my girls. There is something so jarring about being woken up at the same time as my girls and being needed from the second I wake up. I'll go as far as to say I *need* to wake up early enough to put in my contacts, wash my face, and make a cup of coffee at a bare minimum before I start my day as a mom.
Time to Connect with Friends
This is something that I am, admittedly, not super great about sometimes. We have a few standing commitments, such as being HS youth group sponsors, so when we already have a few things on our weekly calendar I don't love being away from home another night of the week on a standing/weekly basis. But I hope to improve in this area, or remove some of our standing commitments so I can invest in friendships more intentionally.