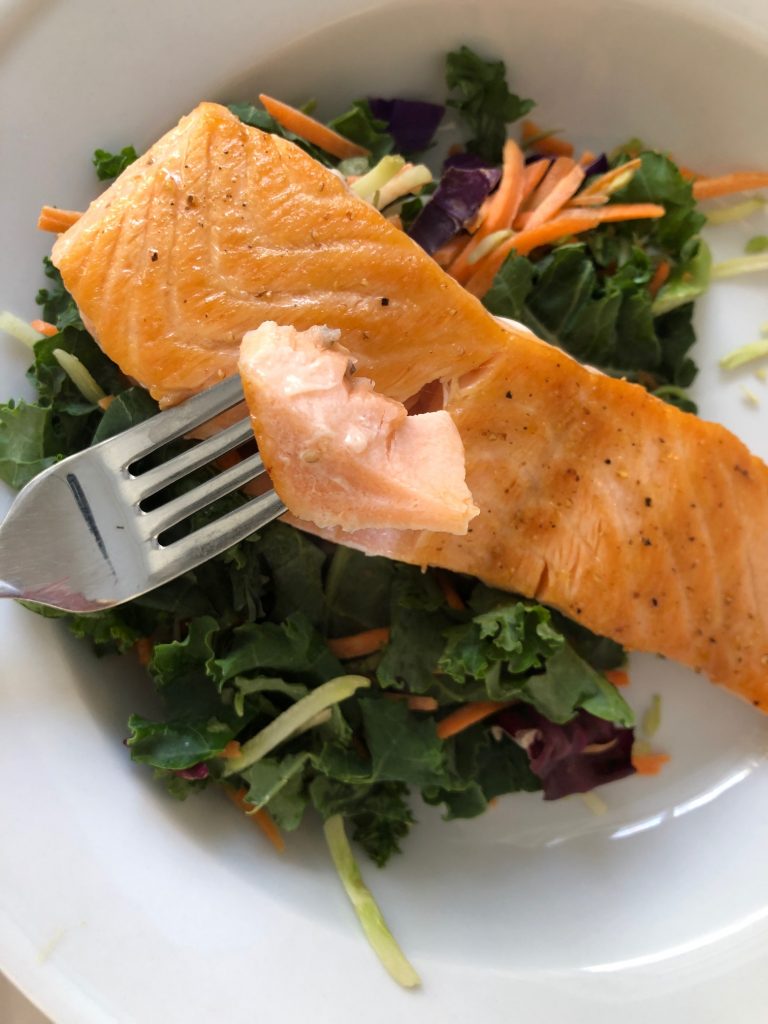 Fish is one of the easiest foods to prepare and one of the foods that I think intimidate a LOT of people. Perhaps it's because I live in the Midwest and finding good seafood isn't always easy (hint: I buy mine at Costco!) or because people didn't grow up eating it, but whatever the reason, there is no need to avoid making this protein.
Salmon is one of our family's favorite proteins. We usually buy the frozen salmon filets from Costco and thaw them the morning we plan to make the salmon for dinner. The girls LOVE when we have salmon with broccoli and cous cous, and I love that we can count on everyone eating their plates clean. #momwin
My perfect salmon cooking method is shown below! We pair it with steamed broccoli and some type of whole grain, or on top of a salad as pictured above. If you're intimidated by salmon or just looking for a quick and easy way to prepare it, I'm sharing my tried and true method below. It's simple, hassle-free and versatile!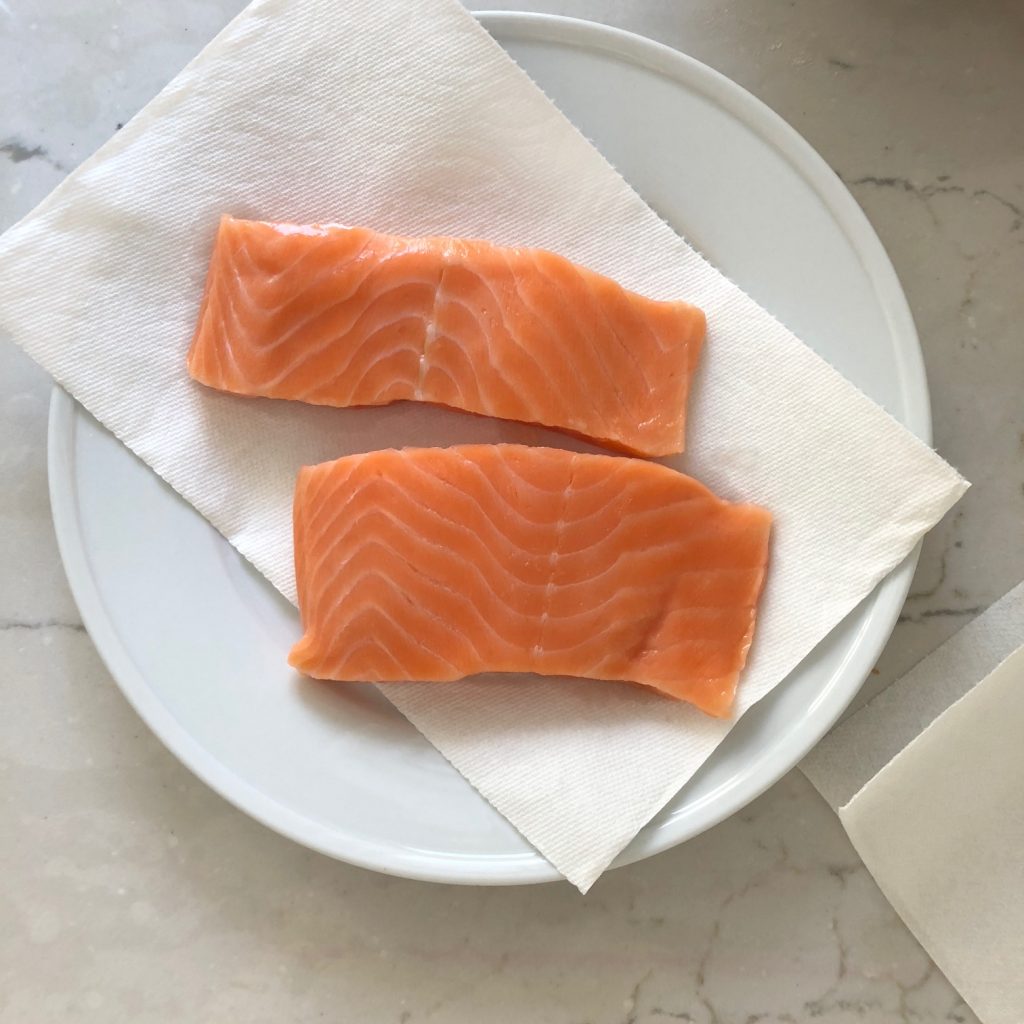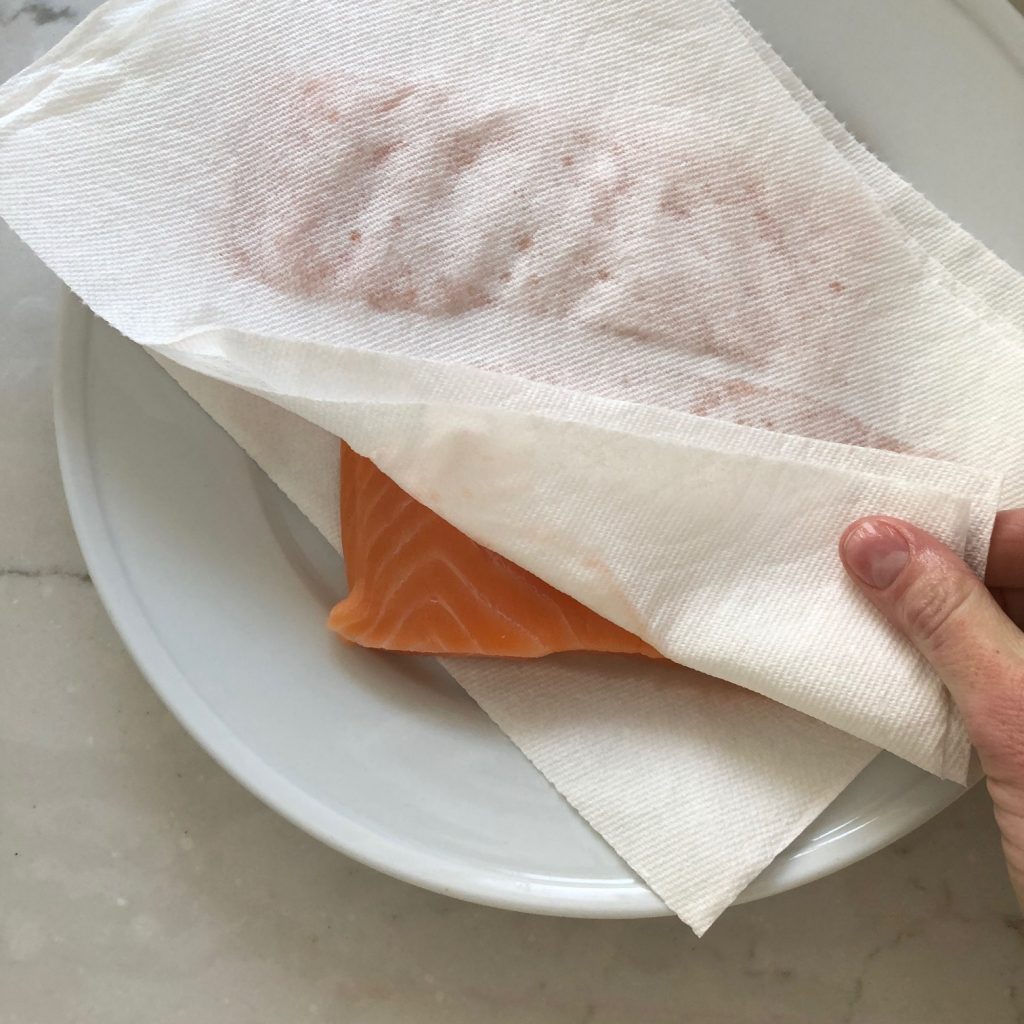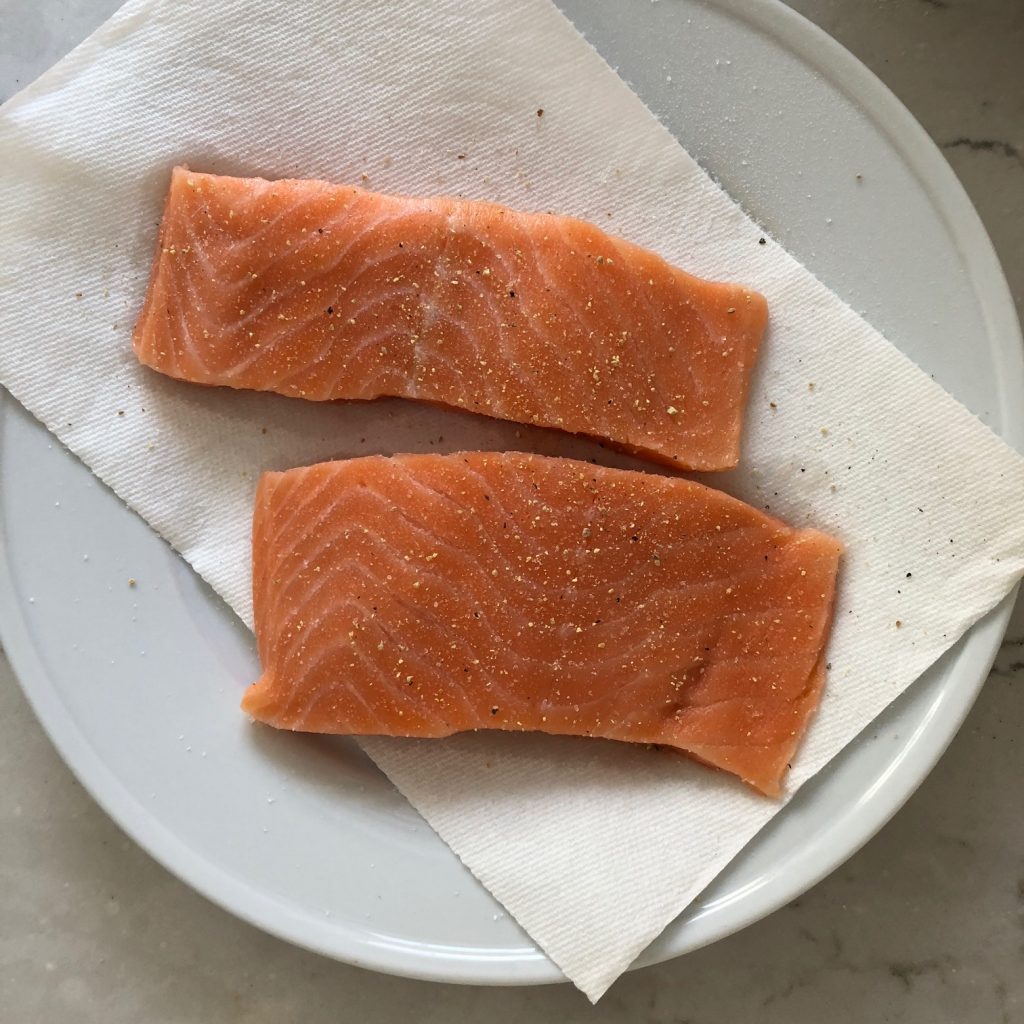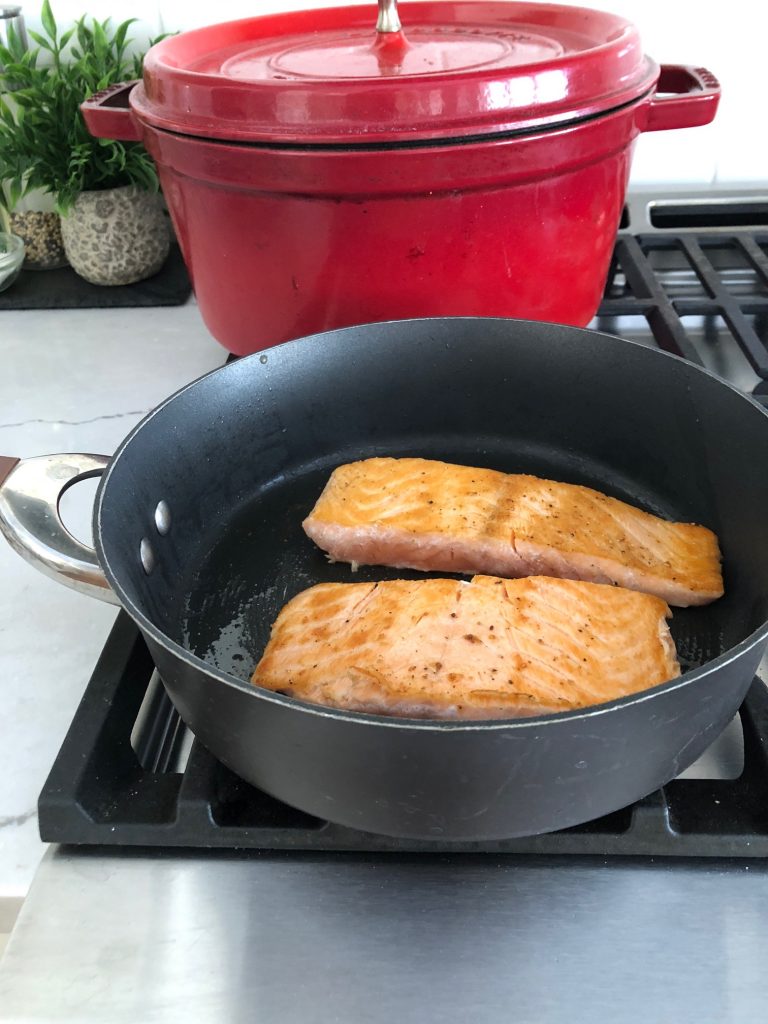 First, place your salmon on a plate and pat dry with paper towels. If you want to get a good sear/crust on your salmon, it needs to be free of excess moisture.
Next, sprinkle liberally with salt and black pepper on one side.
Heat 1/2 tablespoon oil in a nonstick skillet over medium high heat. Place salmon, salted side down, in skillet. Cook 3 to 4 minutes, until salmon develops a crust on one side. Turn over, reduce heat to medium and cover pan with a lid. Cook 5 to 7 minutes more, until salmon flakes easily when tested with a fork.
And that's it, friends! Delicious, tender, perfectly cooked salmon in under 10 minutes. While the salmon is cooking you can steam some broccoli and make cous cous in about the same amount of time and dinner is ready! Or open up a salad kit and put together a really easy meal in a matter of minutes. Eating healthy doesn't need to be hard to take a lot of time. 🙂