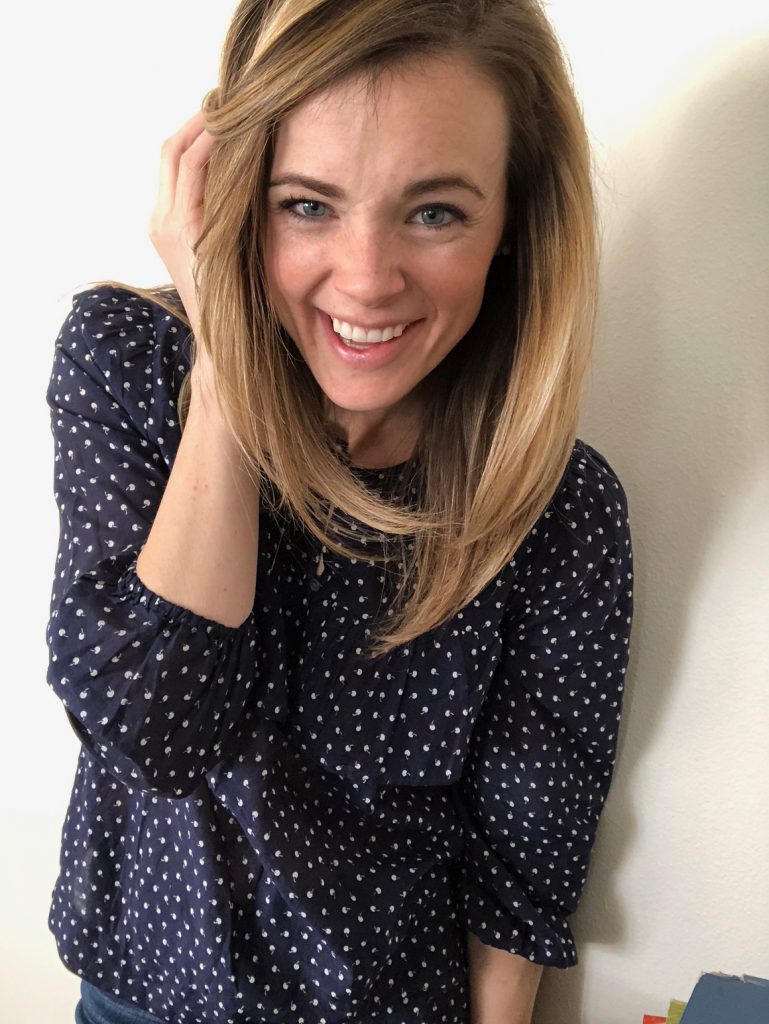 Lately, I've been craving a space and reason to share some of the products, podcasts, recipes, and more that I've been loving lately. I was initially going to use this idea as content for an e-newsletter, but after thinking about how cluttered inboxes are these days, it seemed a better fit to make this into a weekly blog post. Each week, I'll be sharing my favorite thing I've bought, listened to, used on my skin, recipe and book and/or article to read. Hopefully this is a fun, inspiring little weekly round-up!
TO BUY // J. Crew Dorito Cotton and Silk Blend Blouse (pictured above)
It's a little lightweight for cold weather, but I can already tell that I'm going to be wearing this all spring and summer long.
TO LISTEN // Balanced Bites Podcast with Diane Sanfilippo & Liz Wolfe 
Although this podcast is geared toward those who live a paleo lifestyle (which is certainly NOT me) I really love this podcast and their approach to health and wellness. It's been around forever, and they have a wealth of experience, great advice and interesting experts on a variety of topics relating to health and wellness.
TO USE //Volume & Shape Shampoo and Conditioner 
Postpartum hair loss and re-growth is, undoubtedly, difficult to deal with and can really take a toll on your hair. One thing that's helped tremendously in this process is Beautycounter's Volume & Shape Shampoo and Conditioner. You truly couldn't pay me to use anything else. Switching to a safer shampoo and conditioner has made my hair look healthier, but even more importantly it's actually made my hair healthier. If you're struggling with postpartum hair issues, I can't recommend this line enough.
TO EAT // Pinch of Yum's Chicken Wild Rice Soup 
I've made this a handful of times and it's delicious, easy and worth making at least a few more times before winter is over!
TO READ // I Know How She Does It by Laura Vanderkam
I'm only a portion of the way through this book and already I can't resist recommending it to you guys. If you're a mom, business owner, wanna be business owner, working corporate employee or just busy woman (hello, this is probably all of you!) then you need to pick this book up. It's empowering and really leaves you with the feeling of "I can!" in the best possible way.