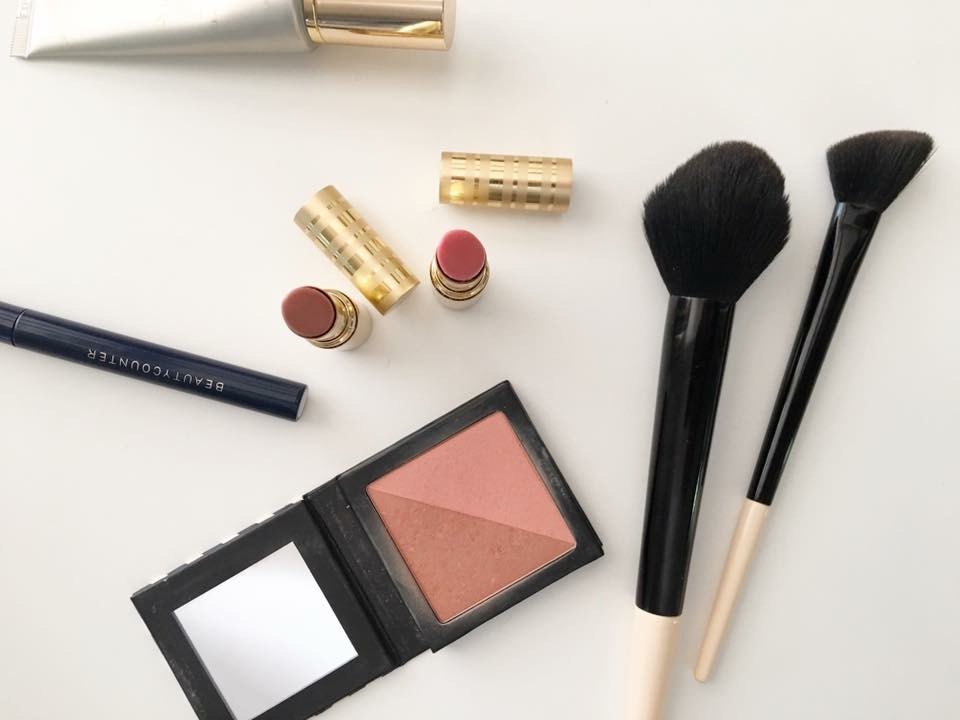 Friends, if you follow me over on Instagram, chances are you've seen snippets of my recent trip to Santa Monica with Beautycounter. I've worked with Beautycounter for nearly two years and over that time the issue of safer skincare choices has become something I'm increasingly passionate about. We evaluate our diets with precision, reading labels and books about how what we eat impacts our health, workout on the regular and take vitamins. But if we don't take the time to evaluate what we're putting on our bodies, we are selling ourselves and our families short.
So, let's state some facts to get this little party started.
Your skin is your body's largest organ.
What you put on your skin is absorbed into your body and can have negative implications on your health. Don't believe me? Just Google "dermal absorption" and do some reading. It's how things like nicotine patches and birth control patches work. The medicine is absorbed through your skin into your body. The same is true for your skincare and makeup and the chemicals they contain.
The cumulative effect of that repeated exposure from dozens of products is HUGE. Is a little bit of a toxic ingredient in your makeup going to kill you or cause serious diseases? Probably not. But think about how much makeup, body lotion, body wash and shampoo you use on your body over the course of a year, a decade, your lifetime.
Now do you see why I've become so passionate about safer skincare and makeup? Not because makeup has ultimate importance – it doesn't – but because if I'm going to take all the effort to live a healthier life, I'm selling myself short if I don't examine what's going ON my body, and so are you!
I don't say any of this to scare people into making a change, but to educate. For years, I didn't think twice about the $2 lip gloss I was using or the cheap drugstore face wash. The cheaper the better! I naively assumed that what I was using was safe and regulated if it appeared on store shelves, which is not at all true. The more I researched after I started having fertility issues (and later, when I was pregnant) I realized how little I knew or understood about my skincare and makeup.
But even after I learned more about skincare and the importance of what we put on our bodies, I was weary to make changes to my routine. Why? Because I didn't know where to start. I could read and understand a food ingredient label with the best of them, but ask me to break down ingredients in my trusty face wash and I was a deer in the headlights.
I didn't have time or interest in making my own beauty products. I felt overwhelmed with all the information I didn't know. At the end of the day, I just didn't know where to start, so I didn't start at all.
"The honest truth is, the world doesn't need another beauty brand. What we need is safer products and for families to be healthier." – Gregg Renfew, Beautycounter Founder and CEO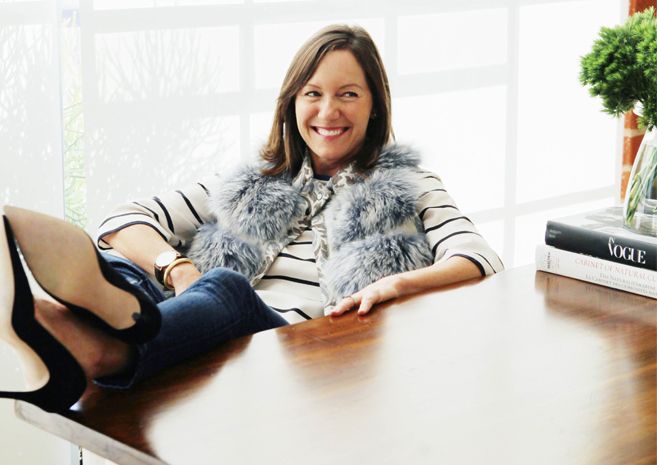 And then someone (a blog reader!) told me about Beautycounter, and it changed my life, my skin, and my family's health. What first attracted me to Beautycounter was their mission. Getting safer products into the hands of everyone. And, let's be real, the fact that they did some of that overwhelming work of screening ingredients for me, banning 1,500 ingredients (!!) from their products as part of something called the Never List. Add into the mix the fact that their products are pretty, high performing and felt like I would find in a department store and I was totally sold.
Over the last two years I've learned more and more about safe skincare and cosmetics, and the more I learn the more I'm thankful to have partnered with Beautycounter. After a weekend away, I can say for certain that this company and the people behind it are the real deal.
So, you might where I was at two years ago, sold on the concept that you should clean up your skincare but not sure where to start. Overwhelmed with the options. May I make some recommendations?
Skincare // I have normal/slightly sensitive skin that can be combination in the colder months. I love this face wash, and this do-it-all wonder cream (which will be back in stock very soon!), and this eye cream that makes me look less tired, which is saying something for a new mom. 😉
Makeup // I'm a minimalist, but even a minimalist can get excited about this makeup. I rely heavily on this tinted moisturizer, concealer in a handy little pen applicator, this blush in whisper and tawny, and a really awesome mascara.
Friends, knowledge really is power. I know there are snarky articles on Facebook about safer sunscreens, and decision fatigue because making healthy lifestyle choices are hard and numerous, and when is enough enough, right? But Beautycounter has made this big change SO easy. I don't feel like I'm sacrificing anything – in fact I love these products more than what I was using before.
When we know better, we can do better, and to me that's the most empowering thing!
Madison