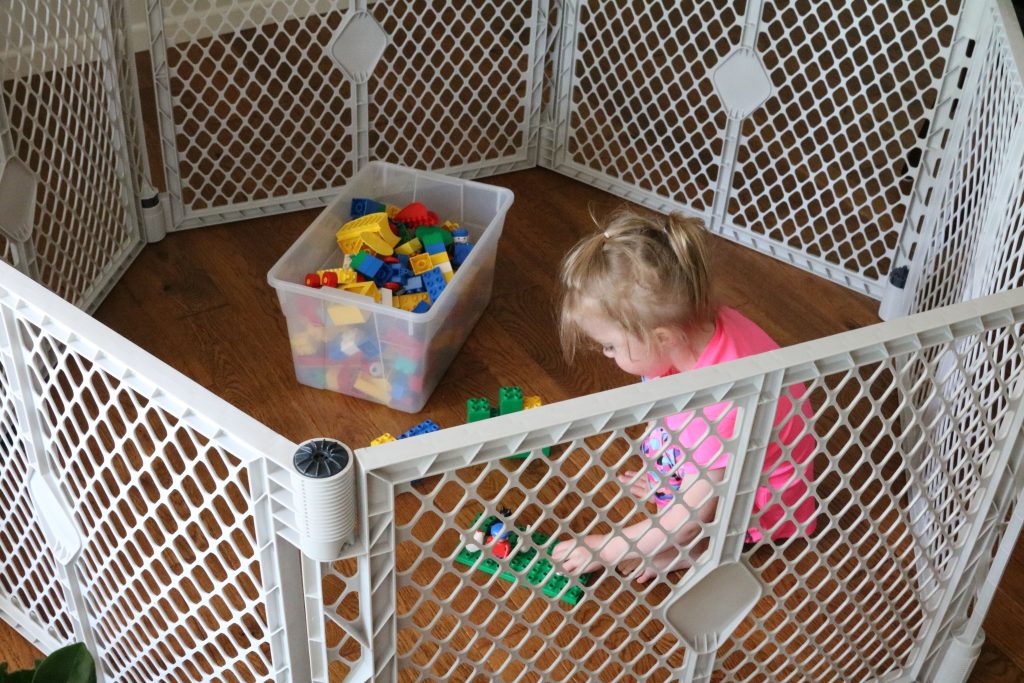 This post is sponsored by North States Industries. I was compensated for my work. All thoughts and opinions are
my own.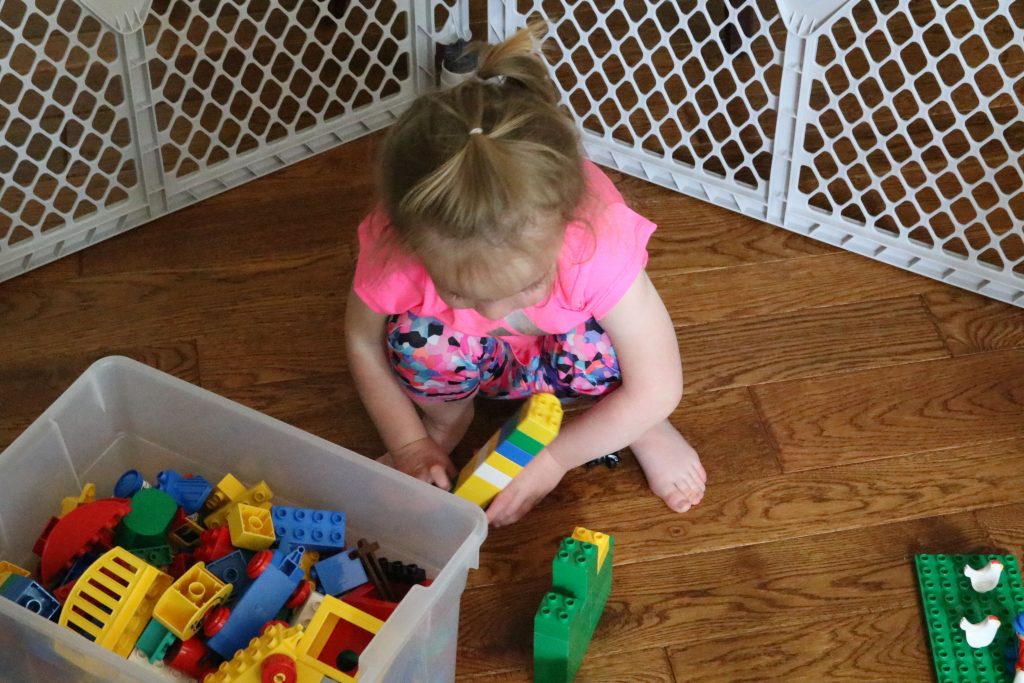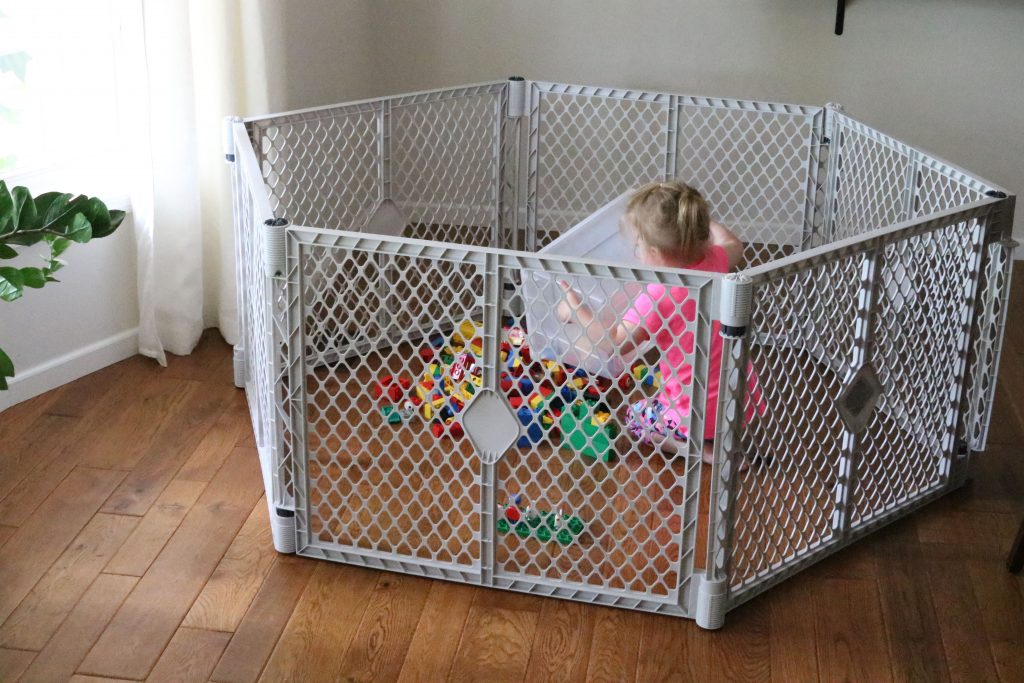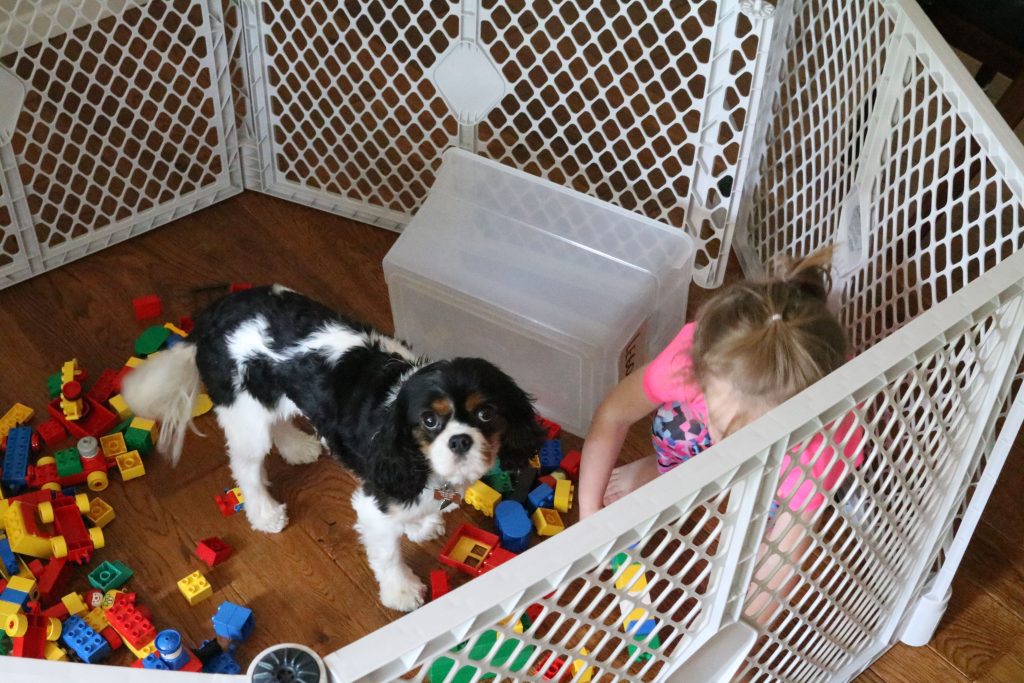 Being a work at home mom (WAHM) has been one of the biggest blessings and challenges of my career. When I worked a corporate 40-hour per week job I dreamed about having a flexible work schedule, setting my own hours and working when it worked for me, spending plenty of time with my kids along the way. And while being your own boss IS amazing in a thousand different ways, being a WAHM is also seriously challenging at times.
Now that I'm a year and a half into this work at home thing, I'm just starting to feel like we're finding a rhythm – a way for me to get the work done that I need to while spending as much time as I can with my girls. I told Joe that last year would be my "year of learning" as I figured out how much childcare I needed, how to juggle my clients and what projects to say "yes" to. Hint: Saying "no" is hard as a freelancer but often necessary.
One of the unexpected benefits of working from home has been the fact that Ainsley (and hopefully Collins down the road) has learned the art of independent play. I try to not work around Ainsley more than I need to, but sometimes I do sneak in a little work during the days when I don't have childcare lined up or a babysitter cancels or a deadline looms.
When North States asked if I would be interested in reviewing their Superyard Classic Play Yard, I jumped at the chance. Knowing that Collins will be mobile in the blink of an eye, I figured having a portable play yard would come in handy. A play yard is one product I didn't buy when Ainsley was younger that I wished I had! But when the play yard arrived, it surprised me how much Ainsley loved playing with her toys inside the play yard. Over the last week we've covered it with blankets to make a fort, used it as a place to contain all her Legos and as a cage for the zoo animals (aka our dog Pippa.)
It's amazed me how much use we've gotten out of the play yard already, allowing me to get a little work done around the house, too. And as Collins gets older, I'm looking forward to using it to keep a mobile baby contained in a safe play space in the house. Want to see the Superyard Classic in action? Check it out in our home below.
The best news? North States graciously agreed to give away one Superyard Classic Play Yard to an Espresso and Cream reader. Enter to win below!