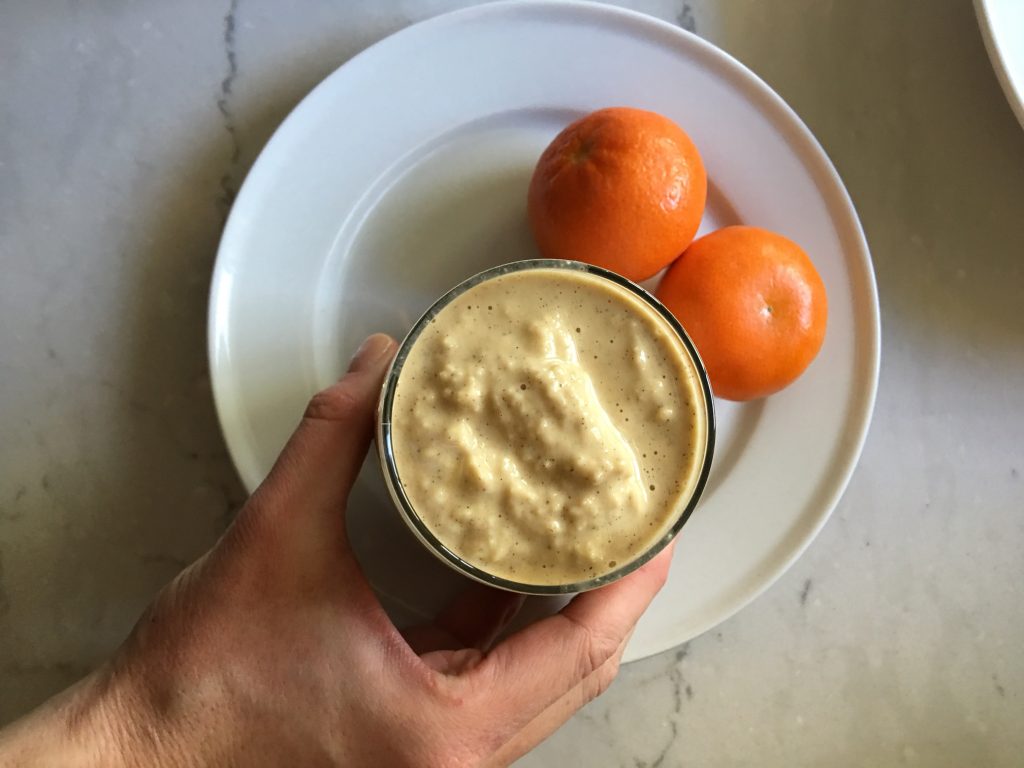 I've documented some of my daily eats on the blog in the past, but I don't think I've ever done a pregnancy edition. Even while pregnant, I still eat like a robot most days, sticking to the same general rotation of foods. Dinner is usually the most varied meal from day to day, but breakfast, lunch and snacks are usually pretty similar. Here's a look at what a typical day in the third trimester looks like for me:
BREAKFAST
I usually wake up around 5:30, drink a big glass of water and have a cup of (regular) coffee with a splash of half and half. I typically eat breakfast when Ainsley wakes up, around 6:30 or 7 which consists of:
1/2 cup oatmeal with cinnamon, stevia, chia seeds, and unsweetened almond milk
2 tablespoons peanut butter
Fresh fruit, such as raspberries, blueberries of half of a sliced banana
SNACK
I usually try to avoid having a morning snack, but sometimes I'll have a little something to get me through until lunch, especially if I workout in the morning, I'll drink more water and half a cup of decaf coffee sometime in the morning, too.
LUNCH
2 whole wheat pita halves, toasted and filled with hummus, as many veggies as we have on hand, avocado and lots of spicy mustard
Salad (usually a portion of a salad kit, prepared with half the dressing)
AFTERNOON SNACK
Smoothie Made With:
1 cup unsweetened almond milk
1 scoop Vital Proteins Collagen
1 scoop Vega Protein and Greens (vanilla or chocolate)
1/2 of a frozen banana
2 tablespoons powdered peanut butter powder
1/2 tablespoon chia seeds
Ice
Sometimes I'll pair this with a couple clementines, as pictured above, or some other fruit or veggies
DINNER
This is a grab bag! It's by far my most varied meal of the day since I make something different (with a vegetarian or fish option for me) almost every night of the week. My dinner last night was:
1 oven-roasted wild salmon filet with olive oil, salt and pepper
A huge bowl of Brussels sprouts, shredded and sauteed with olive oil, salt and pepper and a bit of grated Parmesan
DESSERT
Every night. Almost always something healthy-ish. Last night's dessert was my favorite Microwave Chocolate Mug Cake with a tablespoon of peanut butter and a dollop of Greek yogurt. Other times I'll have a Quest bar, microwaved for about 10 seconds to make it gooey and soft.
Madison