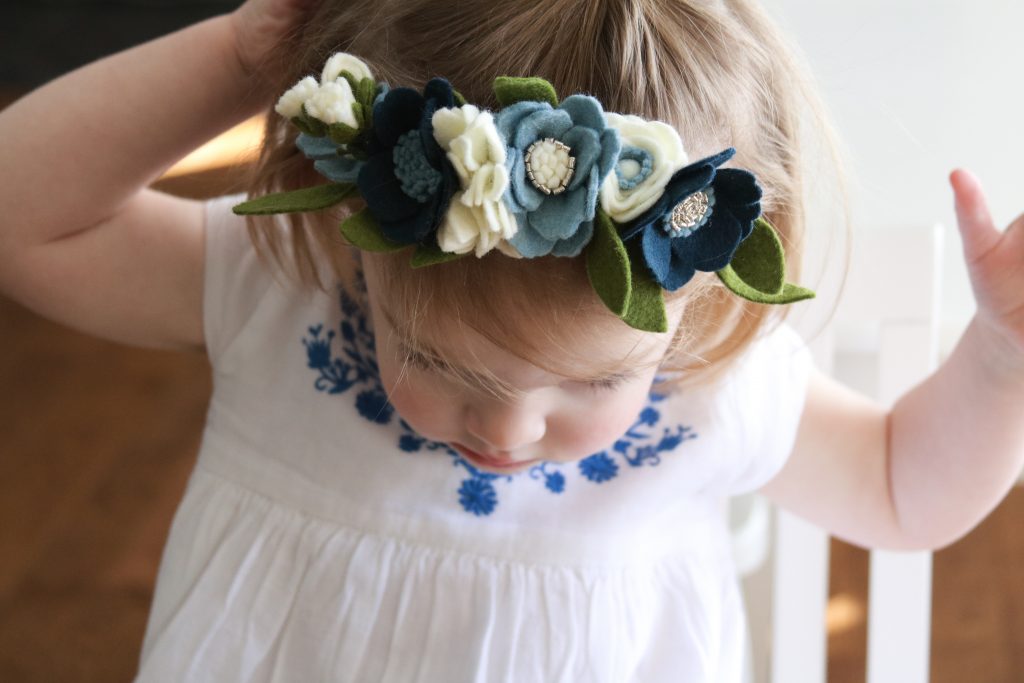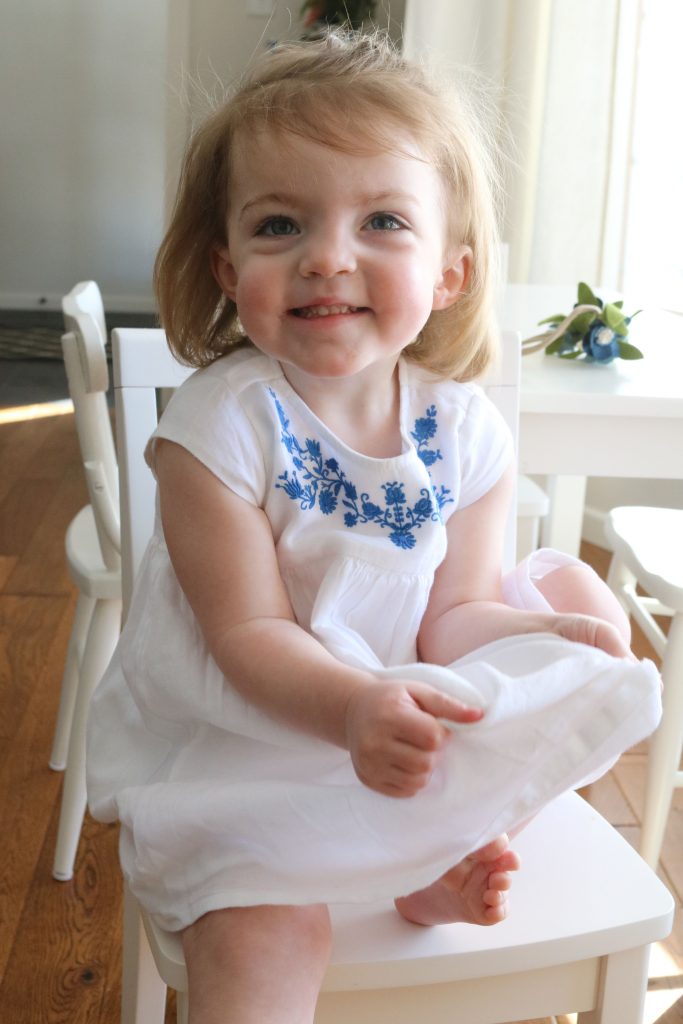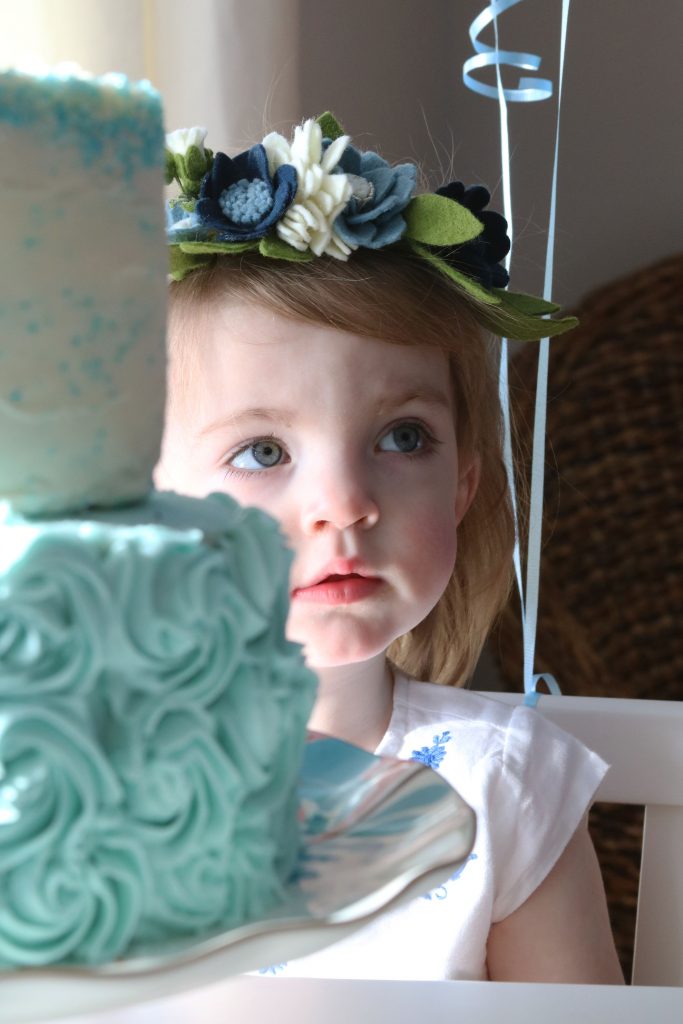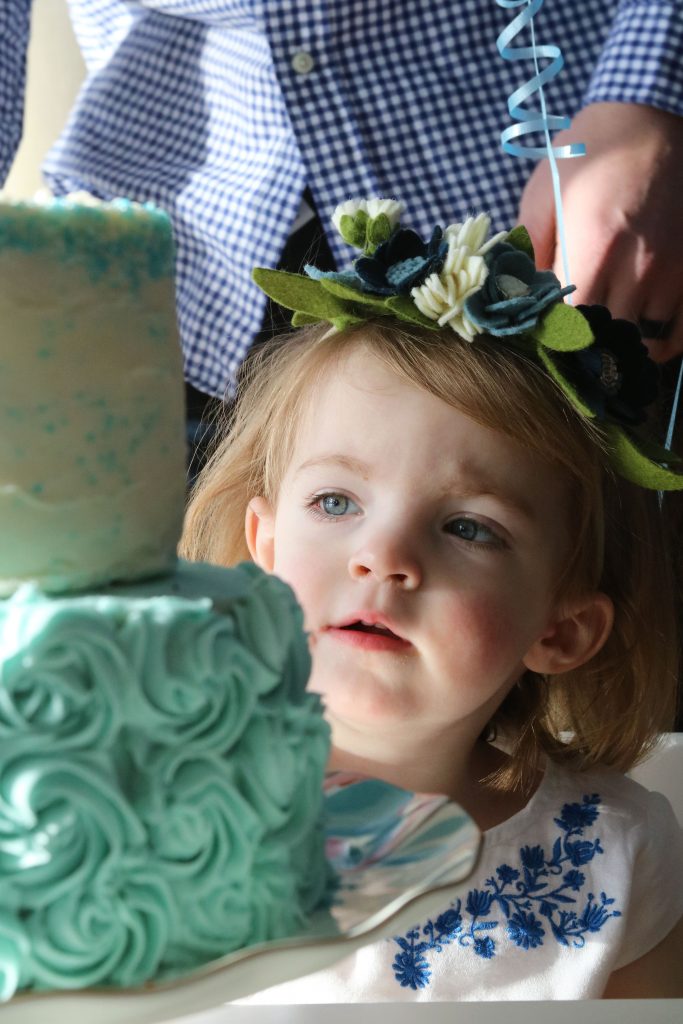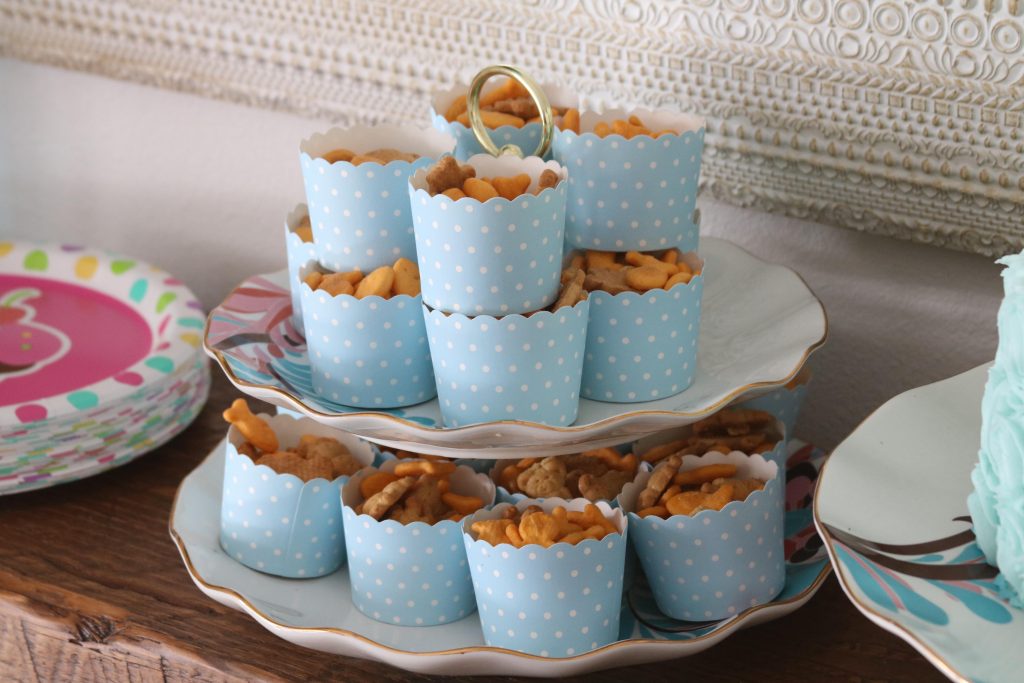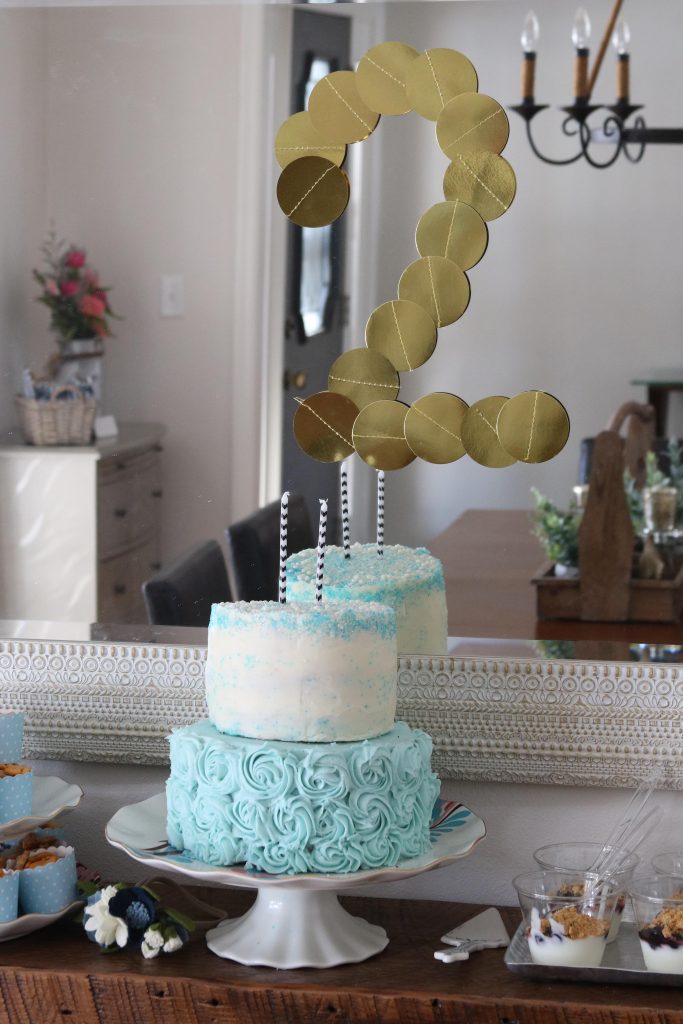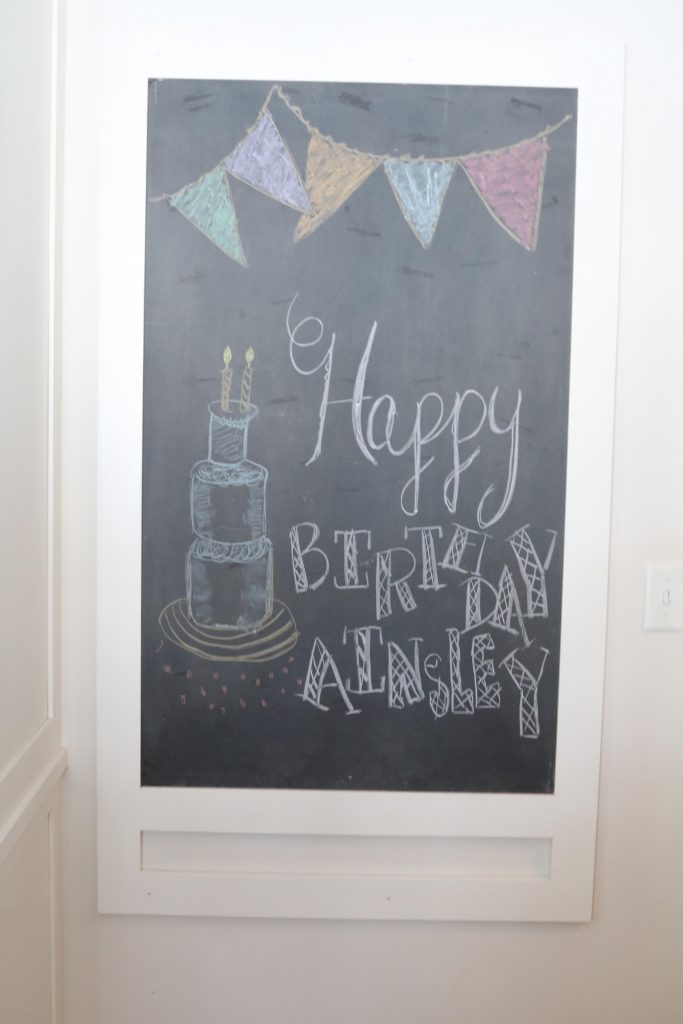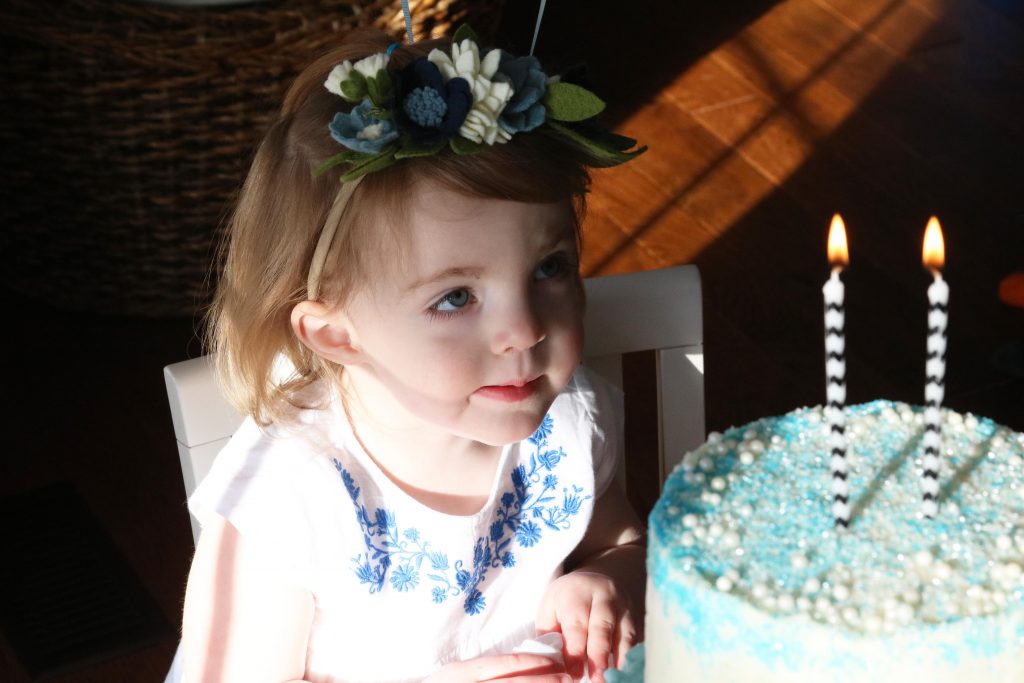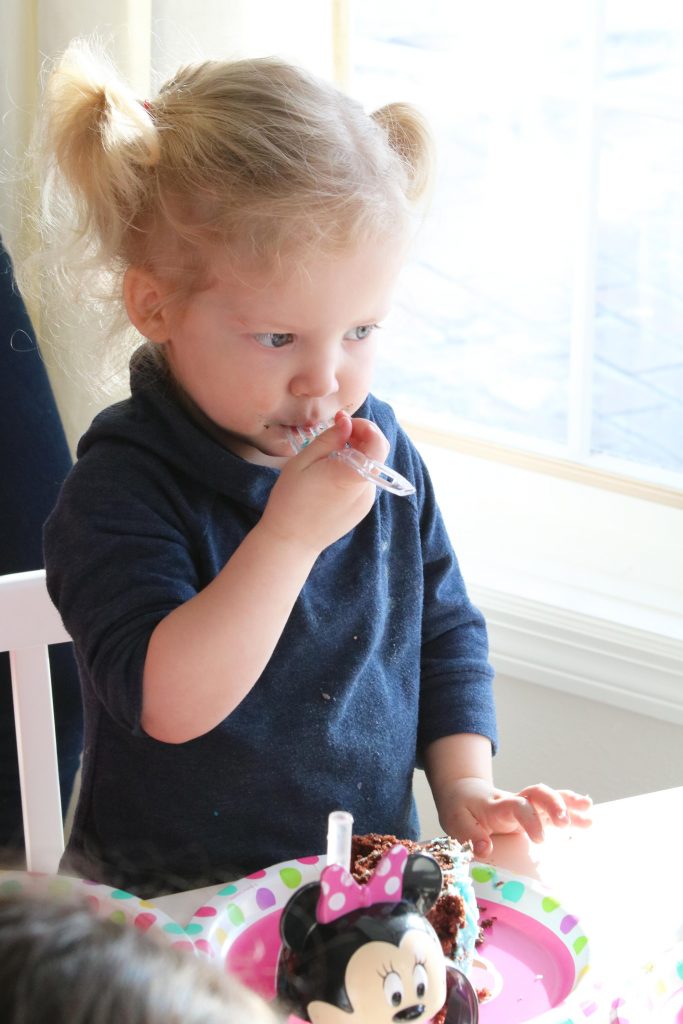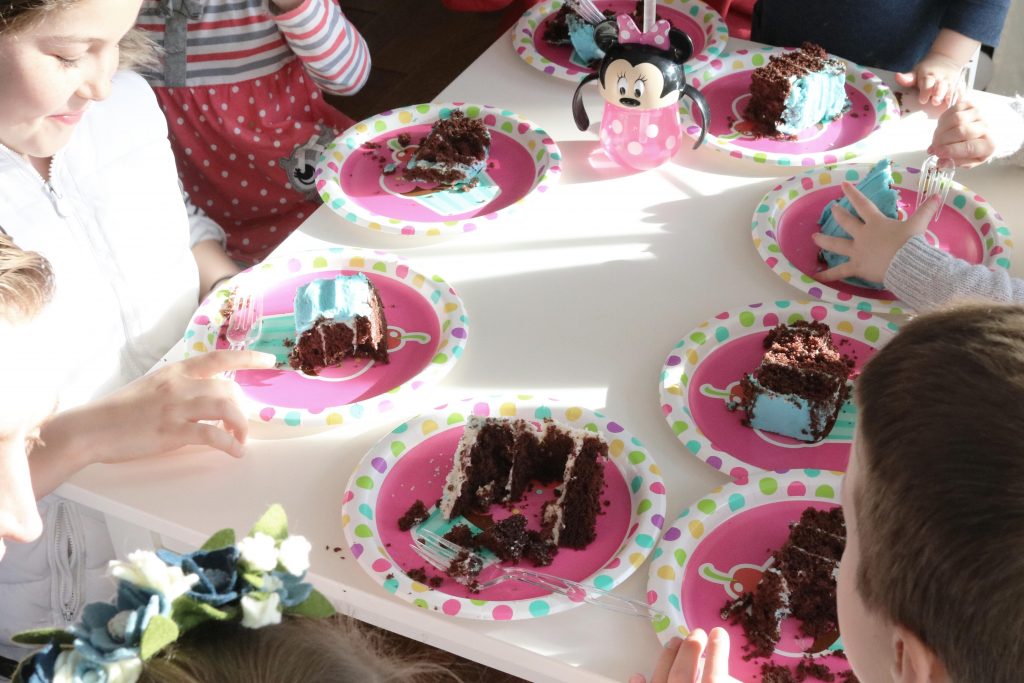 Ainsley turned two last Saturday and we had a little birthday party to celebrate! While I didn't want to go "all out" for a second birthday celebration, I couldn't resist throwing a party to celebrate our favorite toddler. The party was mostly family, with a few friends as well, and we kept the plan simple: Cake, letting the kids run wild around the house, fun time for the adults to chat and that's it! Joe and I both have fall birthdays, so I'll admit that this whole winter birthday thing has thrown me for a loop. My memory of birthday parties revolved around pumpkin patches and time outdoors in the crisp fall weather. Winter birthdays in the midwest? Well, I have a feeling we will have to put our creativity hats on as Ainsley gets older.
The theme for her party was "blue" which I realize isn't really a theme at all, but what Ainsley wants, Ainsley gets. I had a few people ask if it was "Frozen" themed, and while we love Frozen at our house these days, that wasn't really my intent with all the blue. Ainsley has been talking specifically about having a blue cake for her birthday for the last two months, so that was where the theme idea came from and the rest of the party sort of evolved from that.
It was an open-house style party from 3:30 to 5 on a Saturday afternoon, with cake and singing around 4 being the only really structured part of the afternoon. The food was equally simple, since we were celebrating in the afternoon. I stuck to serving cake, yogurt cups with fruit and crushed graham cracker topping and snack cups with Goldfish crackers and Teddy Grahams because they are Ainsley's favorite. We also had little goodie bags as friends left that contained a blue and white striped lollipop but I forgot to hand out half of them!
I've done a little sourcing guide below for all the products and goods used for her party, but I have to do a little shout-out to Heartfelt Blooms for their amazing work on Ainsley's flower crown. I mean, could it be any more precious? Last year I purchased a crown for Ainsley's first birthday from an Etsy shop and was so in love with it that I knew I needed something for Ainsley's head this year, too. When Misty reached out to me about collaborating on a crown for Ainsley's second birthday, I jumped at the chance. Ainsley loves wearing it and I could tell that it made her feel like a little princess. Mission accomplished!
RESOURCE GUIDE
Felt Flower Crown // Heartfelt Blooms
Paper Snack Cups // Paper Eskimo
Blue Lollipops // Fun Express
Ainsley's Dress – Embroidered Yoke Swing Dress // Old Navy