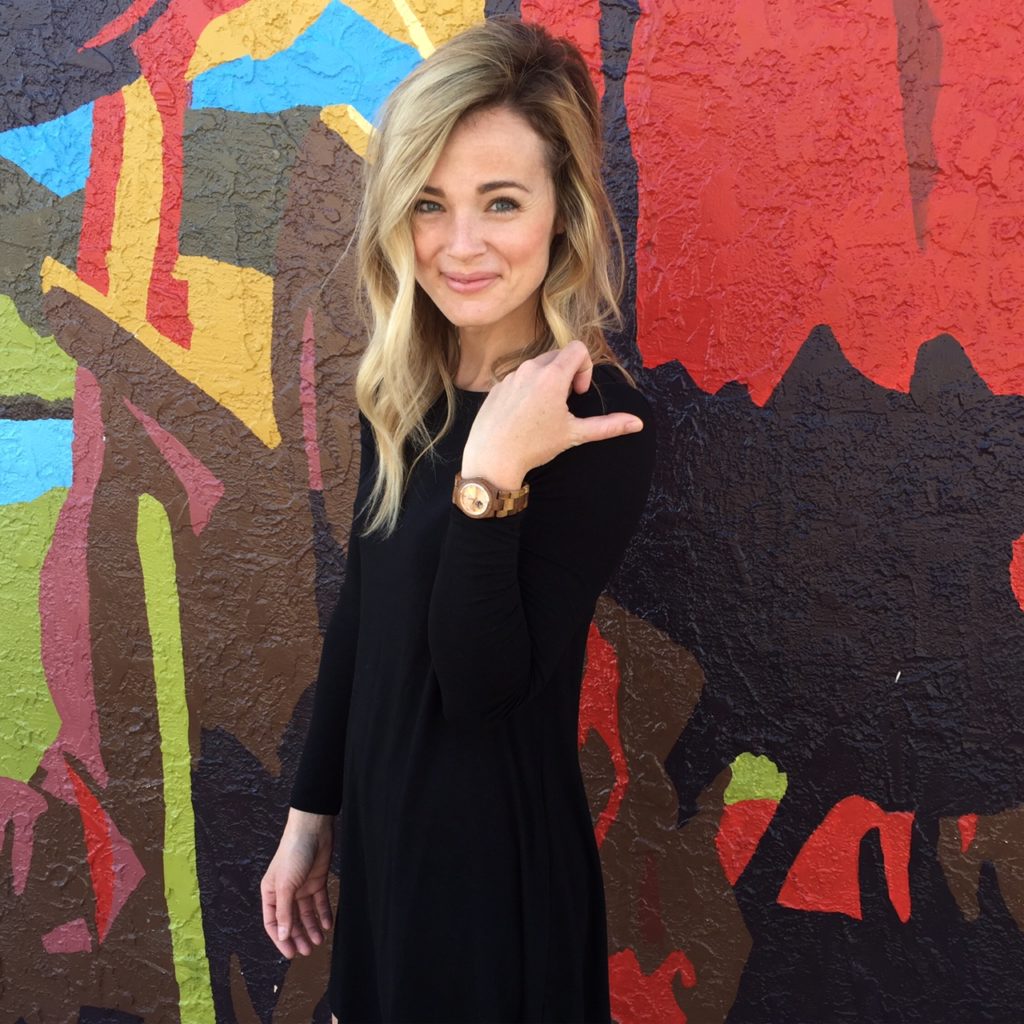 This post was sponsored by JORD Wood Watches but all opinions are my own. Thanks for supporting the brands that support Espresso and Cream. 
Dress: Old Navy Knit Swing Dress || Watch: JORD Wood Watch – Cora Series, Koa & Rose Gold || Shoes: Coolway Open Toe Booties 
Lately I've been pairing down my wardrobe in favor of pieces that I truly love and am happy to wear time and time again. It seems that everyone is in pursuit of a "capsule wardrobe", and I'm no different. While I love having options, I found that over time my wardrobe started to bum me out when it was filled with clothes that didn't look good or make me feel confident. I wanted to have fewer items and only wear things that I really loved!
Instead of getting stuck on a specific number of items of clothing, I've simply been focusing on asking myself the question, "Does this make me feel insanely happy and confident when I wear it?" If the answer isn't "yes!" then it doesn't make the cut. It's also made it incredibly clear what makes sense to buy vs. pass on when shopping.
Since my clothing choices always tend toward the more neutral side, I rely heavily on fun jewelry to make things look and feel special. Pendant necklaces and unique watches have always been favorites of mine, so this wooden watch from JORD fit right into my current wardrobe. It's unlike anything I've ever owned, made primarily of wood and incredibly beautiful. Seriously. I took it with me to Arkansas on my most recent trip and got asked about it at least a half dozen times.
For a limited time JORD is giving away a $75 credit for their products! Enter here — you get a $20 credit just for entering. Giveaway ends October 9th!