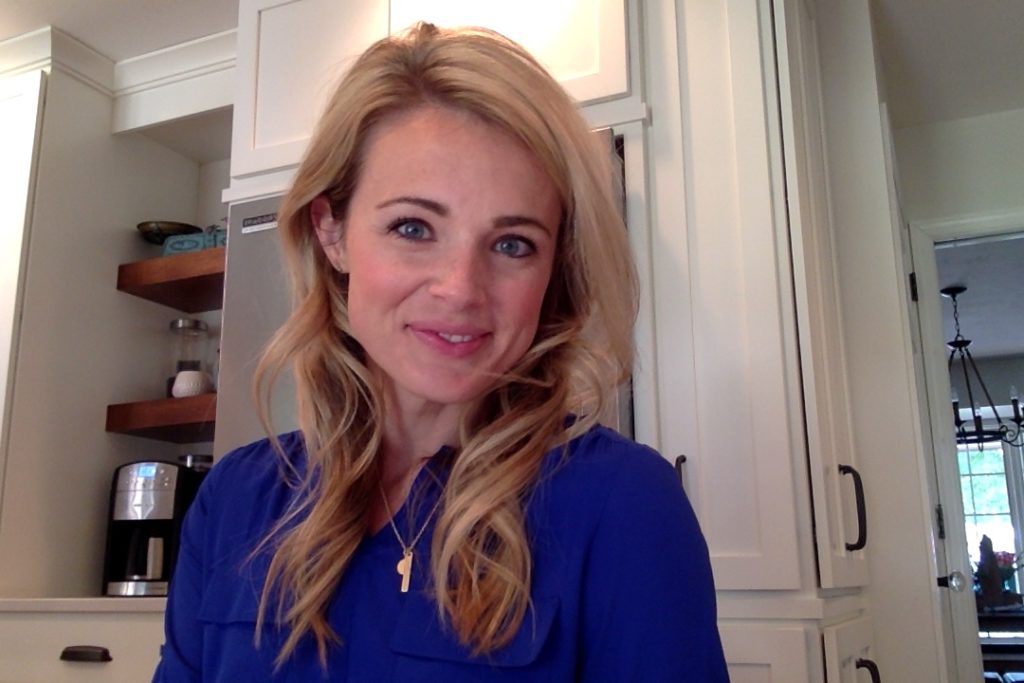 While I love playing around with makeup and changing up my look for special occasions, the products I use on a daily basis rarely change. With a busy 17-month-old running around the house while I try to get ready, I hardly have more than 5 minutes to do my makeup and maybe another 5 to do my hair before the day begins. It's a fast and furious rush to get put together before the babysitter arrives. Any mommas relate?
Almost every week I get questions from people about "my top 3 or 4 products" from Beautycounter's makeup line. And while I love answering those e-mails, I figured it made more sense to just put it all down in a single blog post to reference time and time again. This makeup routine is natural, fresh and super quick using a few of my absolute favorite Beautycounter products!
My Beautycounter Top 4 Makeup Products //
Dew Skin Tinted Moisturizer 
I love this product. It makes my skin glow in the best possible way, giving me light coverage with moisturizing properties and SPF 20, which I'm a big fan of as I'm trying to avoid sun exposure the older I get. I use this product daily and find that it lasts forever, too, since the pump applicator prevents me from squeezing out more than I need.
Touchup Skin Concealer Pen
This concealer comes in a really handy pen application which feels fancy, pretty and makes applying the right amount of concealer a breeze. I use it on under eye circles, blemishes and any spots where my skin looks uneven.
Color Sweep Blush Duo (in Bloom/Tulip)
The two-color blushes are super versatile and give you the benefit of two colors in a single palette. I use the lighter color on the apples of my cheeks and the darker shade under my cheek bones for definition. Or, you can swirl the two together for a really natural look. Plus, this blush lasts forever.
Lip Sheer (in Petal)
I've never been a big lipstick person, so the lip sheers are my perfect match. I use the "petal" shade most often for a soft, natural pink that doesn't even look like I'm wearing anything. I feel like it just brightens up my face in a really subtle way.
And that's it! Well, I also use a brow pencil, eye liner and mascara to finish the whole look, but the products above are my must-have items from Beautycounter!
Madison