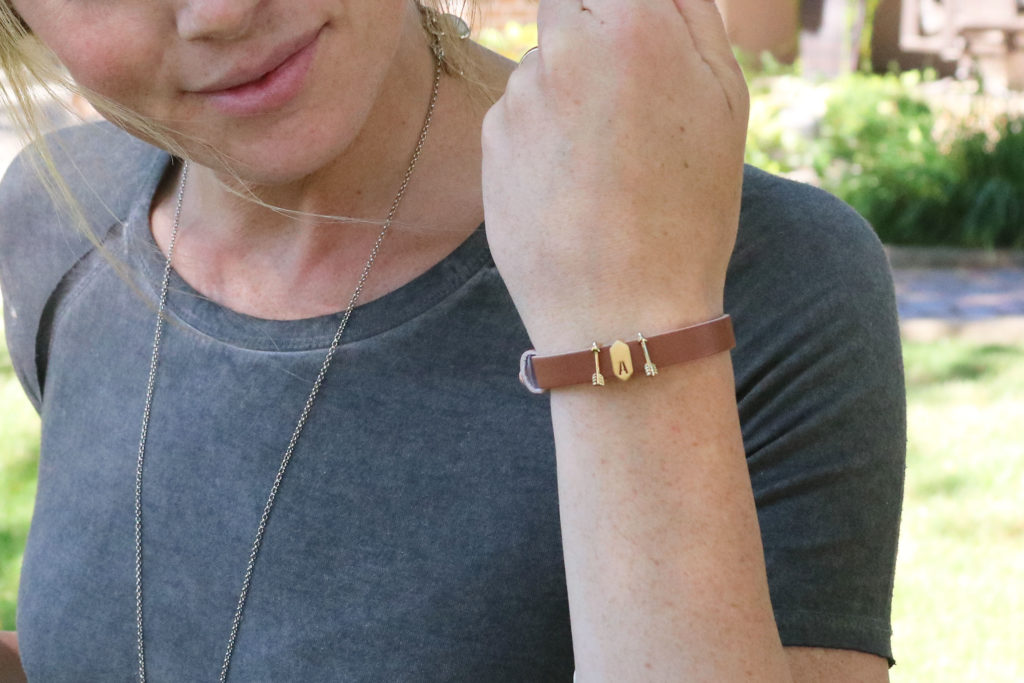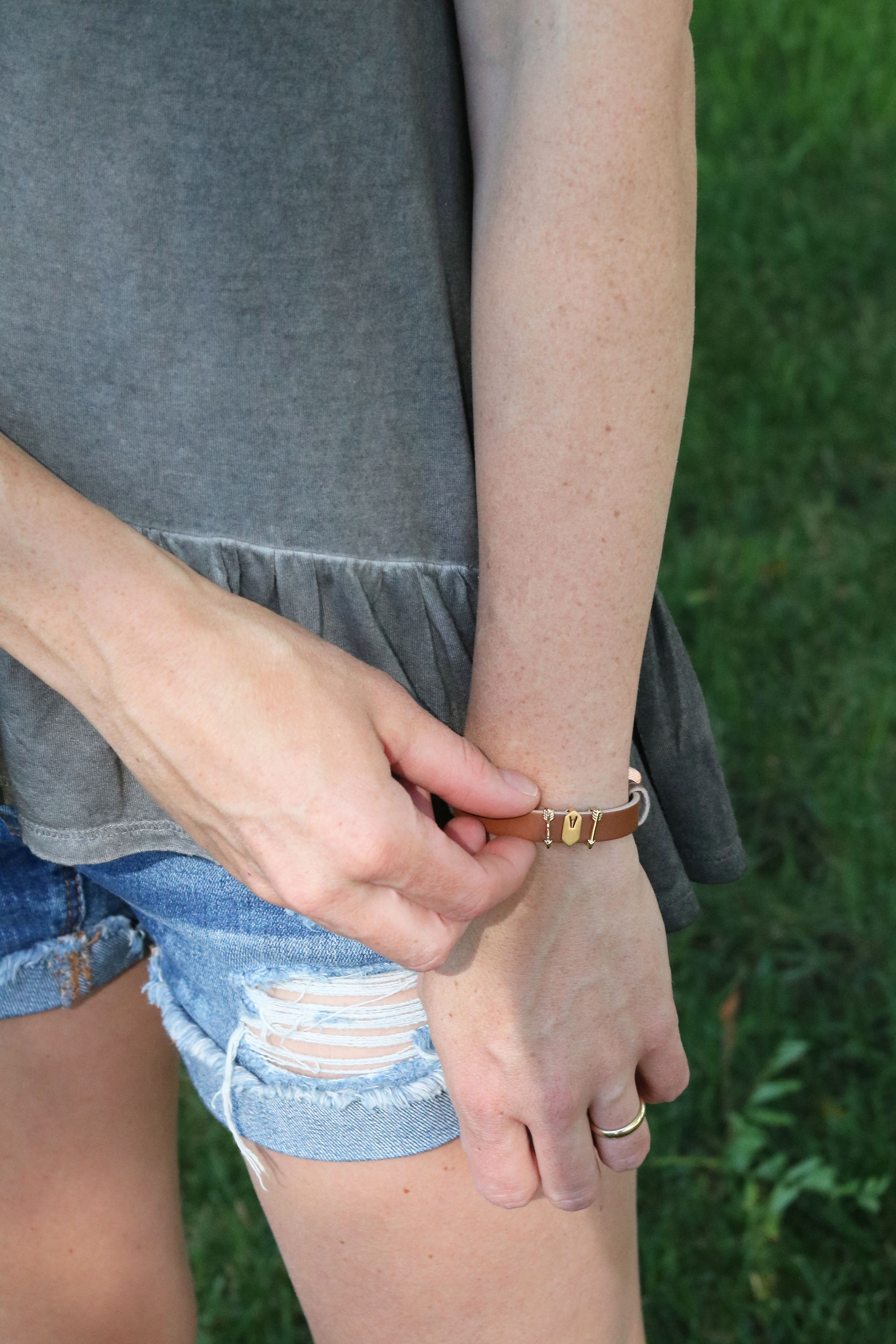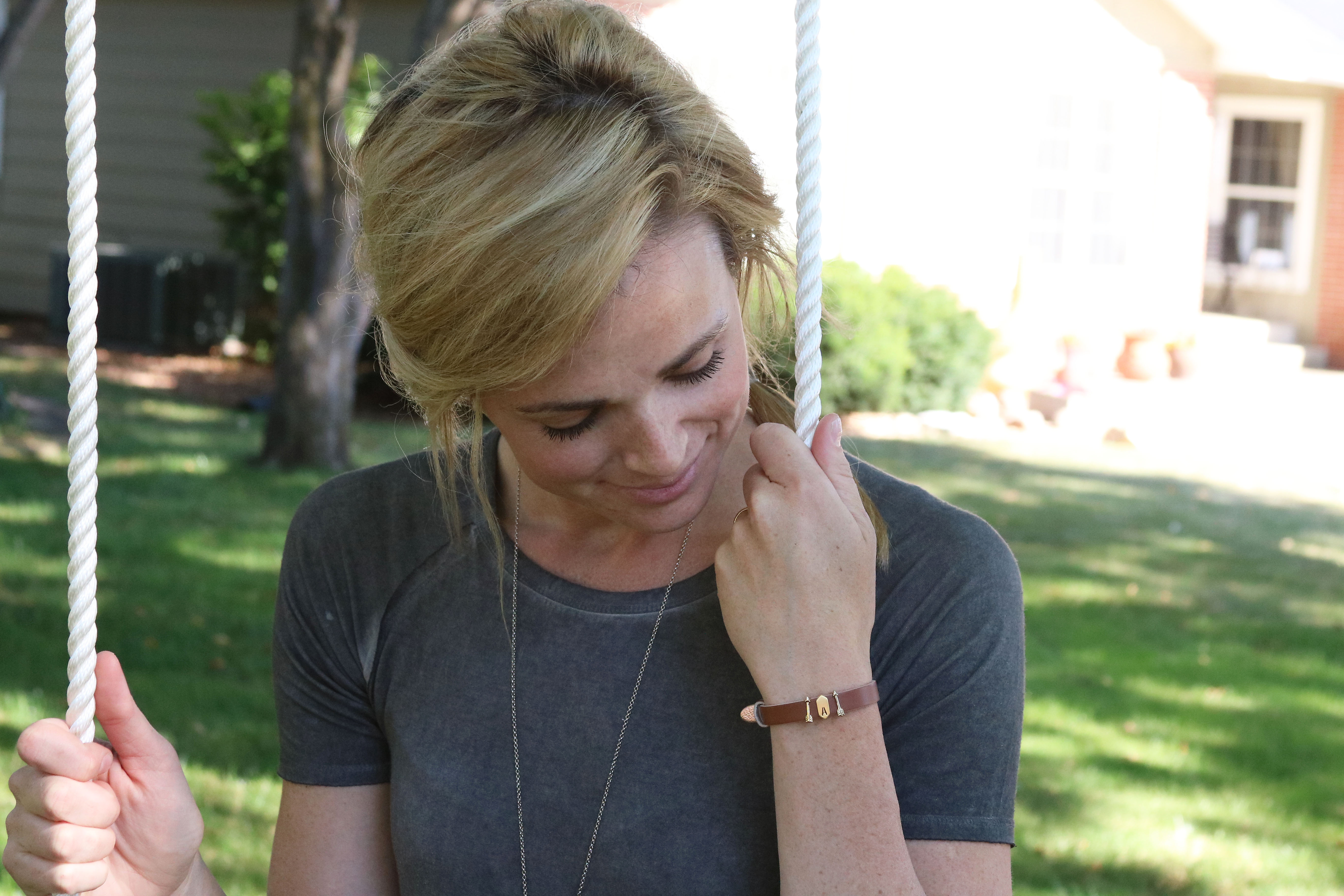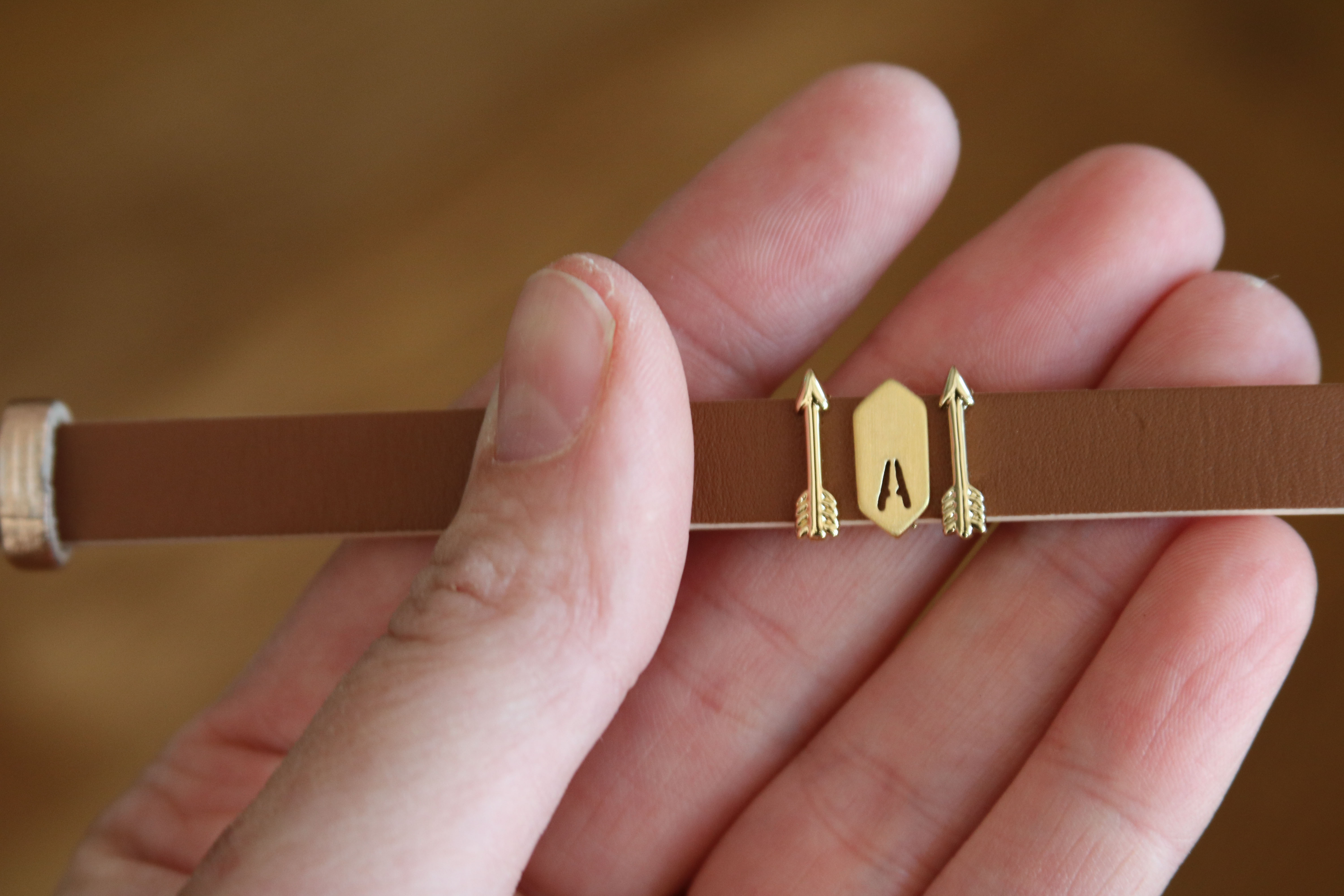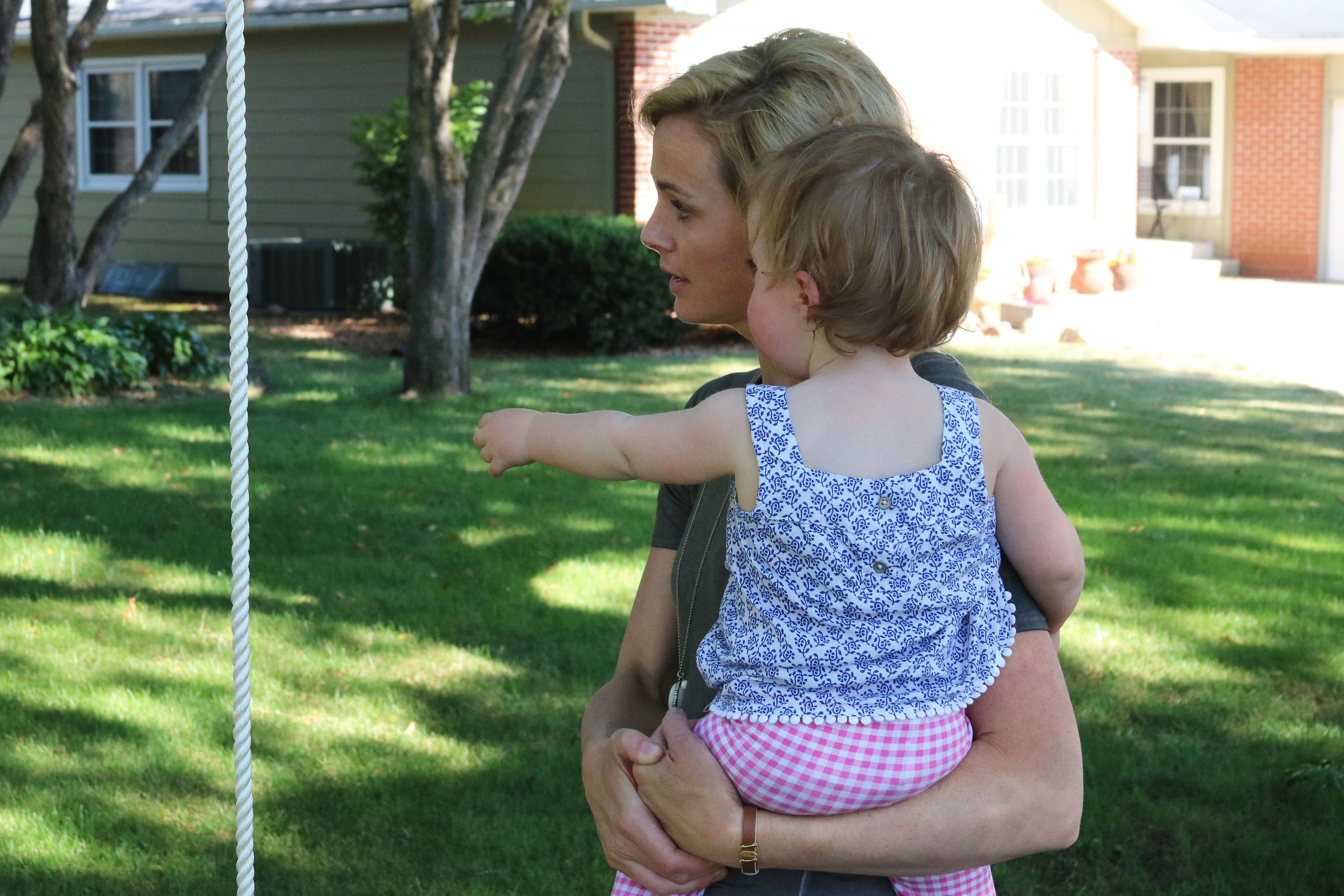 It seems fitting that the week I shared about finding hope in miscarriage over at Risen Motherhood, I would also share about a piece of jewelry that honors our babies, both living and in heaven. Holly Peterman, a designer with KEEP Collective, reached out a few months ago about working together to create a custom piece of jewelry, and after some thought I knew what I wanted to create.
After some back and forth with Holly, who was super helpful mocking up design options and inspiration, I settled on this leather bracelet adorned with two arrows (one for each of our babies in heaven) flanking the letter "A" for Ainsley.
I am so impressed by the quality of the jewelry and the endless options for creating something that felt personal and unique. For someone like me, who doesn't love the look of traditional keepsake jewelry, this is much  more my style. Looking through the look book that Holly included with my order already has me dreaming about my next piece of jewelry. The collection includes everything from bracelets to earrings, watches and key fobs.
Holly was so sweet to agree to hosting a KEEP Collective Mystery Hostess Social, meaning that when you shop using the link below, you will be entered to win the host rewards from the social. It's a great deal for whoever wins while supporting a fellow small business owner.
Shop Espresso and Cream's Mystery Hostess KEEP Collective Social
PS: If you want more details, there is also a Facebook group set up for the social. 
*This post was sponsored by KEEP Collective by Holly Peterman, but all thoughts and opinions are my own. Thank you for supporting the businesses that help keep Espresso and Cream running.