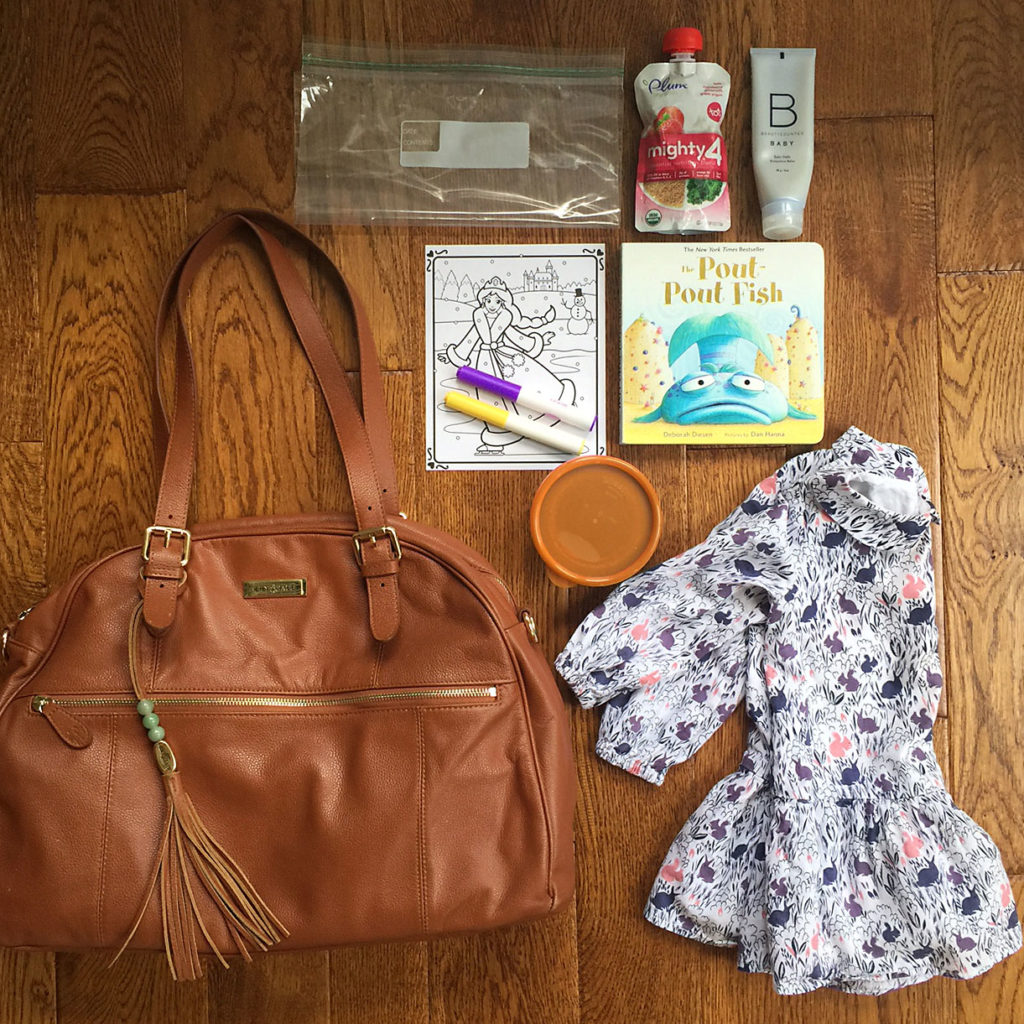 *Edited to say: Ainsley and I were supposed to fly out to Idaho yesterday. We had a tight connection in Denver (a little under an hour) and our flight was so delayed leaving Sioux Falls that we would have missed the flight all together. We checked into our options to get to Boise if we made it to Denver but missed our connecting flight, and the choices were less than stellar. We would have been stuck in Denver until 7 pm Friday night! So we decided to scratch the trip and re-schedule asap. 
Ainsley and I are taking our first flight just the two of us later this week! We're headed to Idaho to visit grandpa, grandma and auntie Taylor (my sister) while Joe holds down the fort at home. Ainsley has flown twice, once at four months and once at 10 months, but this is my first time flying solo with her. I'm a little nervous, but overall just really looking forward to getting my first solo flight with a toddler under my belt and enjoying the beautiful Idaho weather!
As with anything that involves little kids, being prepared is half the battle. So let's take a look at what I've got in my diaper bag, shall we?
PS: I am still in love with my Lily Jade diaper bag (the Rosie in Camel) and am convinced that it's the best diaper bag around!
1. Ziplock Bags // Because messes, poopy diapers and unexpected things happen and having air-tight bags to store and toss things is key!
2. Snacks // I'm planning on taking lots of snacks to keep Ainsley occupied, including a few less-healthy options for when things get really desperate! We always travel with these pouches from Plum Organics because they're healthy, easy to eat and Ainsley loves them. I'll also be taking along cereal in a snack cup, suckers and her sippy so she can drink milk and water on take-off and landing to protect her little ears.
3. Beautycounter Baby Balm // This is for Ainsley and me! It's my do-it-all balm that works as a protective balm for baby, a lip balm for mom and even works for removing eye makeup and adding highlight to your cheekbones for a dewy glow. I love the stuff! Perfect for that dry airplane air, too.
4. Books // Ainsley loves to read books, so I'm planning on bringing a few with us for the plane! We've really been loving The Pout Pout Fish. What a colorful, fun and engaging book. A must-have for all you toddler moms.
5. Magic Colors + Paper // We purchased some markers that only color on the special paper, so I'll be taking those along for entertainment and mess-free coloring!
6. Disposable Snack Cups // For $2.50 at Walmart I purchased a six pack of disposable snack cups with lids. I'm planning on packing Ainsley's snacks in these cups, that way if I loose them on the trip, it's no big deal.
7. Change of Clothes // Because messes happen, and having an extra set of clothes is a necessity!
Not pictured: Diapers, wipes, baby changing pad, iPhone loaded with apps to play with, and the Ergo, which I'm planning on using to carry Ainsley through the airport with so I have my hands free!
Madison