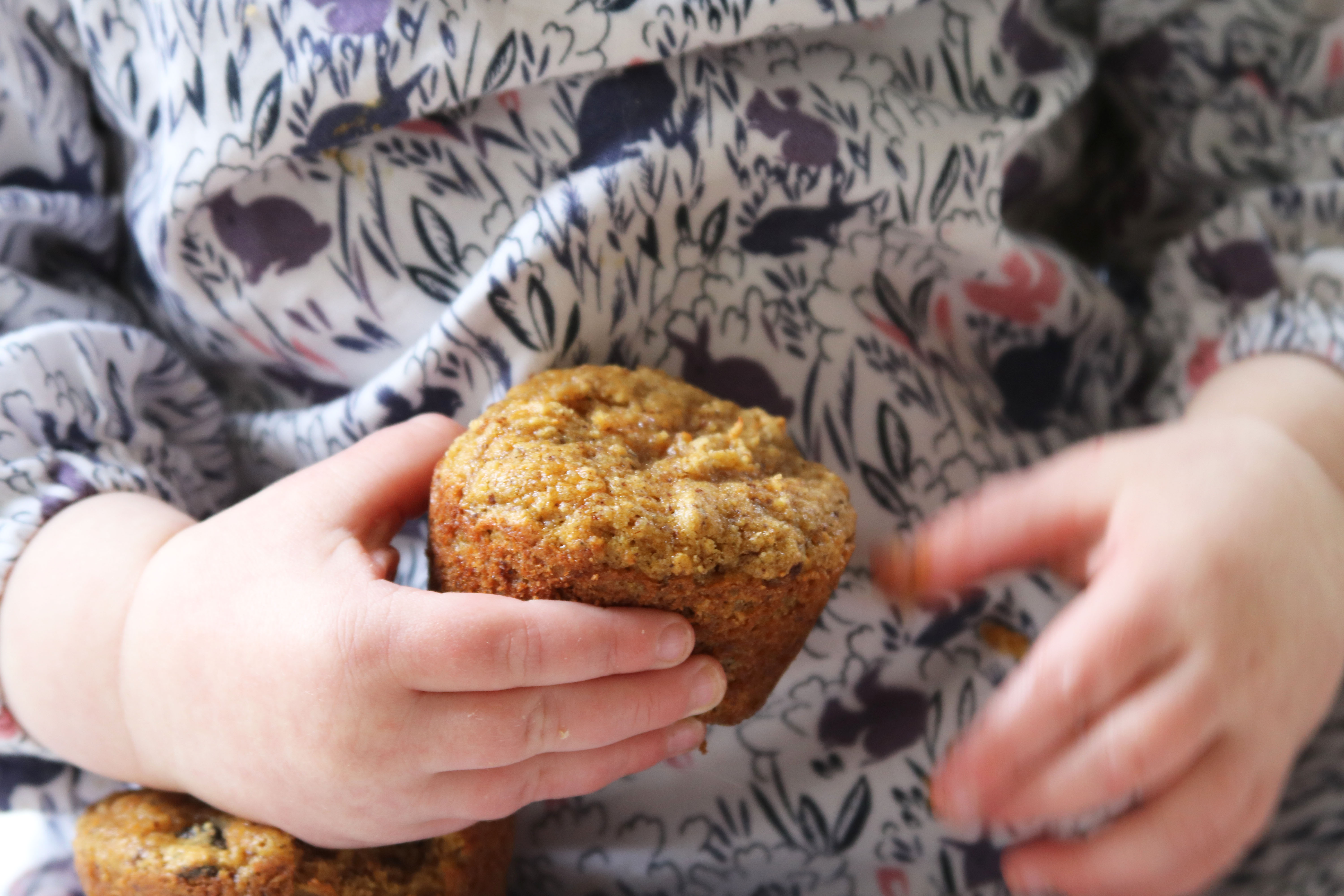 This is a sponsored post written in partnership with The Women Bloggers and Kendal King Group. All thoughts and opinions are my own. #CookingWithGerber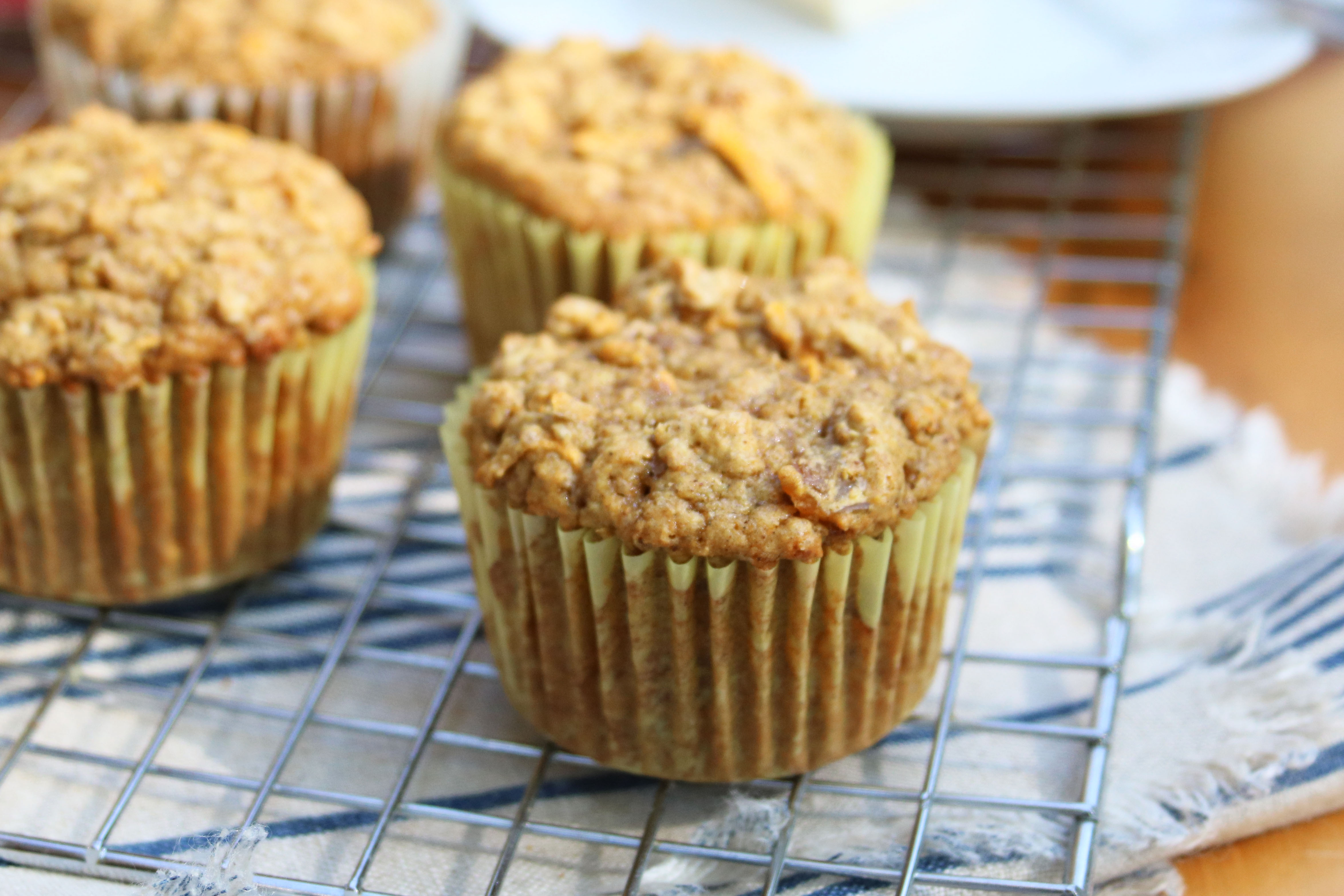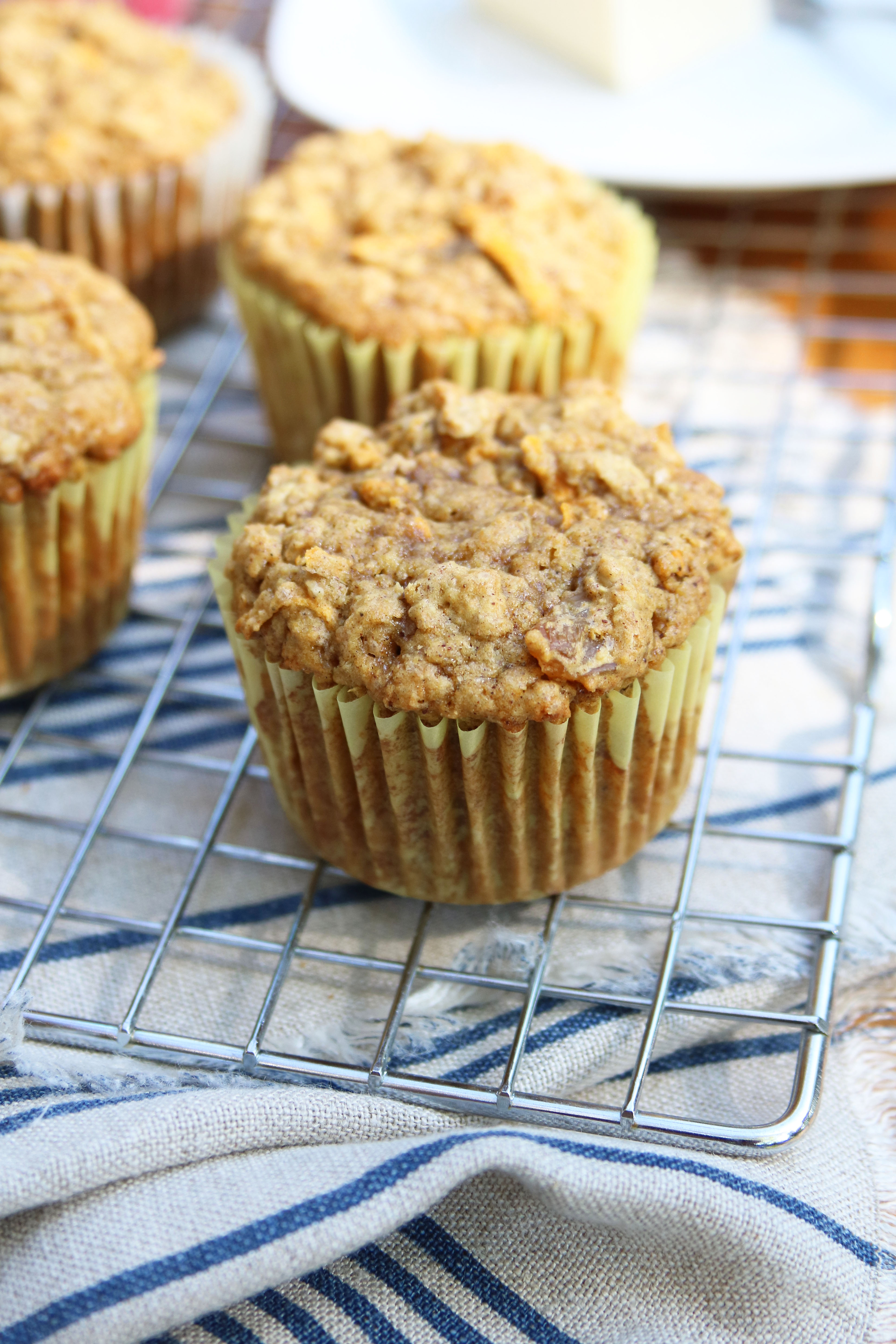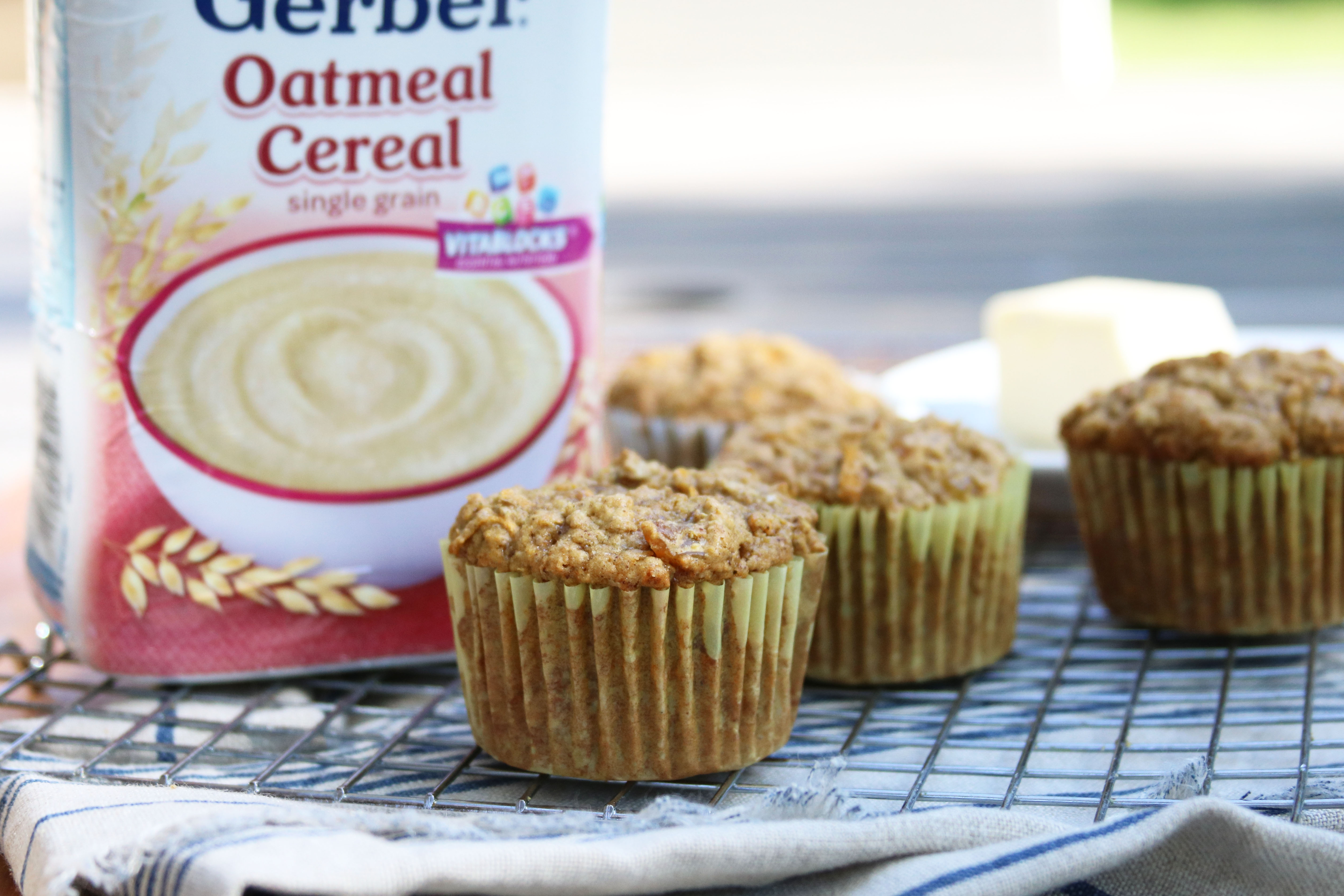 If you follow me on Instagram, chances are you've seen these muffins pop up multiple times. I share Ainsley's meals using the #EasyBabyEats hashtag on Instagram, and it's been fun to look back through all the different meals I've prepared for her when she's off at her babysitter's house. Her meals have changed a lot over the months, but this recipe has been a staple.
Gerber has a soft spot in my heart as a mom. I've always had a positive association with the brand, and when Ainsley was ready to try her first bites of food around 6 months, Gerber Oatmeal Cereal was the very first thing we tried, followed closely by sweet potato puree.
Now that Ainsley is older, we've moved on to a wider variety of foods, but Gerber cereals still have a place in our pantry. When Ainsley had her iron levels tested at her 1-year appointment she came back a little on the low end. Since she isn't a huge meat eater we've been looking for other ways to get iron into her diet, including  fortified cereals that contain iron.
These muffins, which are both a breakfast food and snack for Ainsley (and the whole family) contain both Gerber Oatmeal Cereal and grated sweet potatoes, along with a host of other good-for-you ingredients like whole wheat pastry flour, golden raisins and rolled oats. Because these are geared toward Ainsley, I kept the sugar on the very low end, but our whole family likes them! Just keep in mind they aren't super sweet.
PS: You probably already know this, but we buy our Gerber Oatmeal Cereal at Walmart, where we do a large portion of our grocery shopping these days!

Morning Glory Toddler Muffins
Ingredients
1 cup milk
1 teaspoon vanilla
1 large egg
¼ cup butter, melted
1 cup grated raw sweet potato
½ cup raisins or golden raisins
1 cup whole wheat pastry flour
½ cup Gerber Oatmeal Cereal
½ cup rolled oats
⅓ cup turbinado sugar
1 teaspoon baking soda
1 teaspoon baking powder
1 teaspoon ground cinnamon
Instructions
Heat oven to 350°F. Line a 12-cup muffin tin with paper baking liners or spray with non-stick cooking spray. Set aside.
In a large bowl combine the milk, vanilla, egg and melted butter. Stir until well-combined. Stir in the raisins and grated sweet potato.
In a second bowl, combine the flour, oat cereal, rolled oats, sugar, baking powder, baking soda and cinnamon and stir until well-combined. Add dry ingredients to wet ingredients and mix until just combined.
Spoon batter into prepared muffin cups. Bake 20 to 23 minutes or until a toothpick inserted in the center comes out clean and tops of muffins bounce back when pressed lightly with your finger.
Cool muffins completely on wire cooling rack before serving.