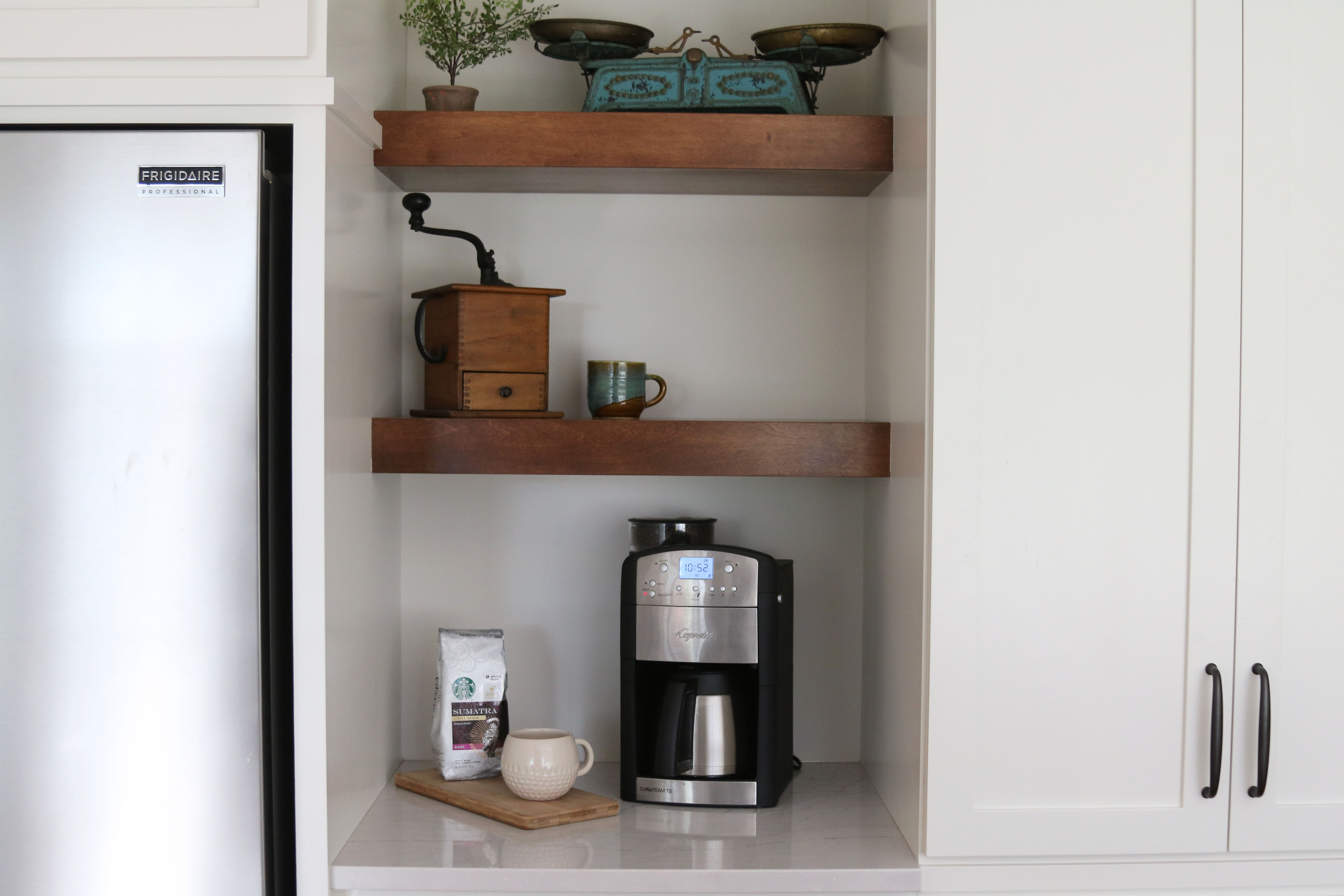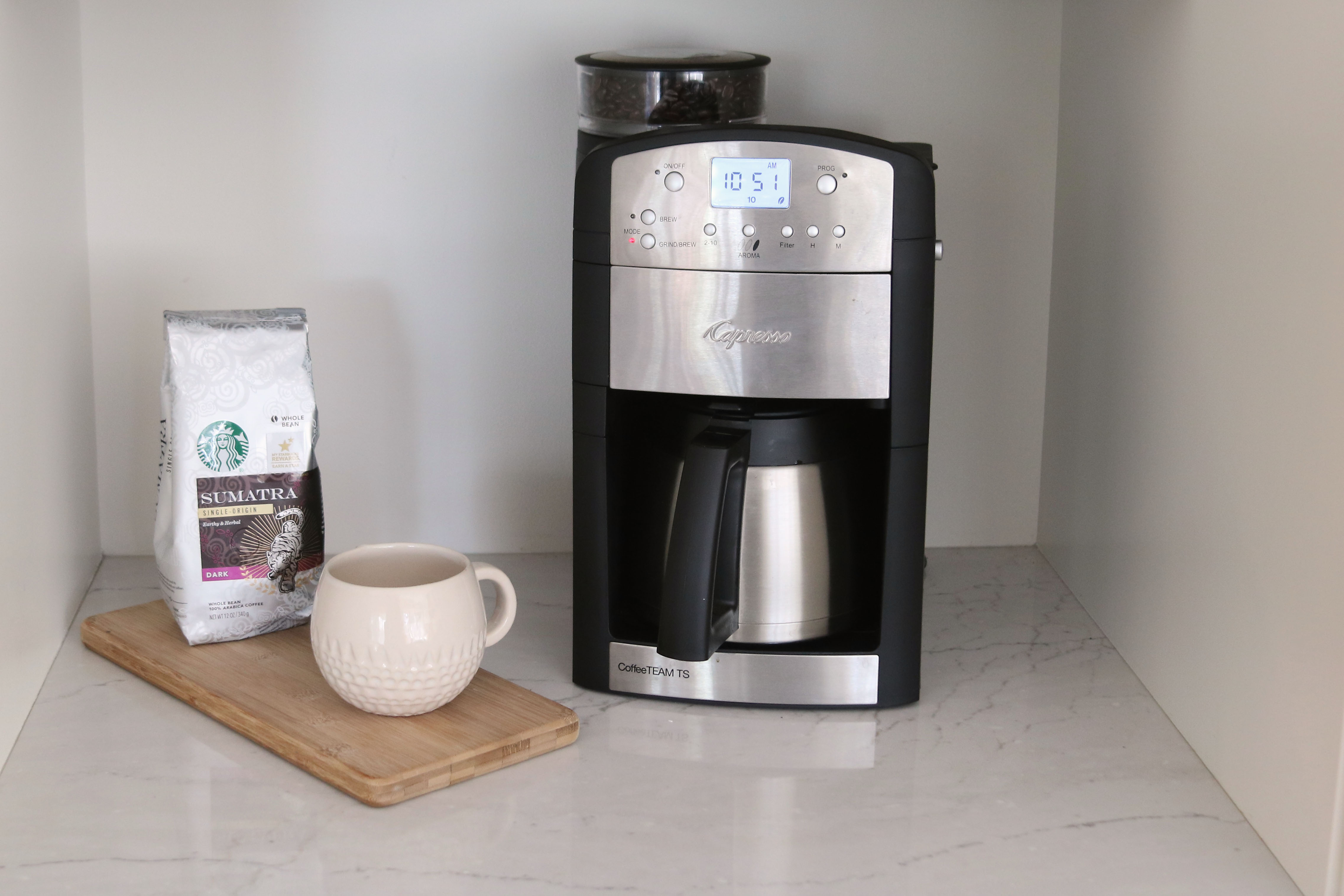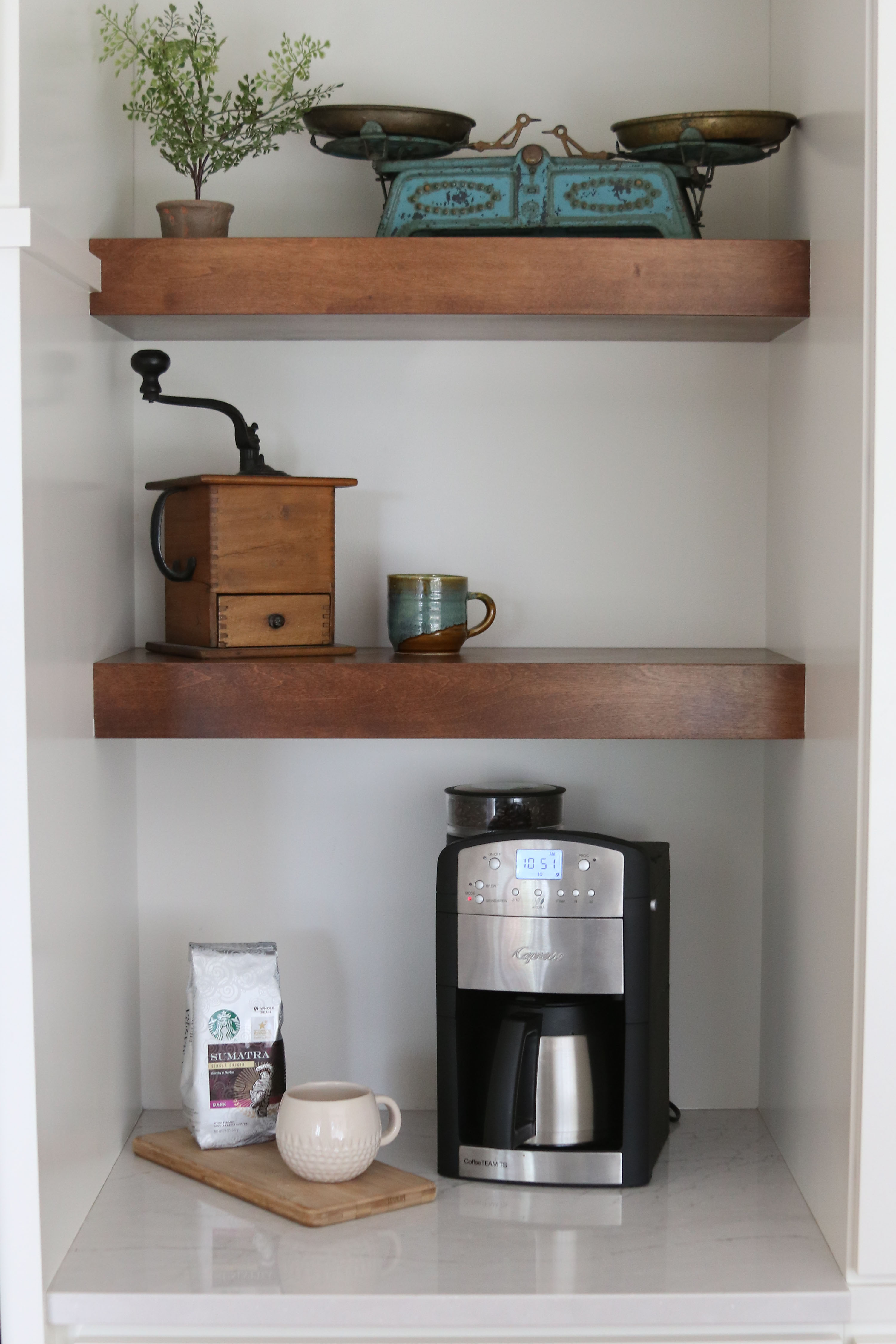 When designing our kitchen, one of my priorities was to have a little "coffee nook" where I could keep all my mugs, coffee machine and a few other decorative items. As you all already know, coffee is my life blood and my day couldn't start without a steaming hot cup of joe every morning, and a cup in the mid afternoon, and some decaf in the evenings after dinner. I mean, this blog is called Espresso and Cream for a reason!
We have a lot of ways to make coffee at our house (espresso maker, single-cup brewer, French press) but nothing ever really replaces the drip coffee maker for me. Single-serve brewers never make coffee quite strong enough for my liking, and the espresso machine only makes one espresso at a time – not ideal for a large group.
My drip coffee maker had been on the fritz for a while, leaking every time I used it and leaving a big puddle of water on the countertop. But I was so torn on what machine to buy that I just put a towel under the coffee pot each time I brewed coffee and called it a day. So when the Capresso team reached out last month asking if I would be interested in reviewing one of their coffee makers, I jumped at the opportunity.
I got the Capresso Coffee TEAM TS which has a built-in grinder so you always have freshly ground coffee for your morning cup of coffee. It's also fairly compact so it doesn't take up a large amount of space on the counter. This is by far the fanciest drip coffee maker I've ever owned, and I'm so in love. You can choose the strength of your coffee (anywhere between 1-10) and allows you to adjust the fineness of the brew based on the strength and type of coffee beans you use. To say my coffee game is much stronger these days would be an understatement.
With Mother's Day right around the corner, I've been thinking about products with mom in mind. I would highly recommend this coffee maker for any moms in your life. Because what mom doesn't need more coffee in her life?
Madison
*Capresso provided me this coffee maker free of charge, but all thoughts and opinions are my own.