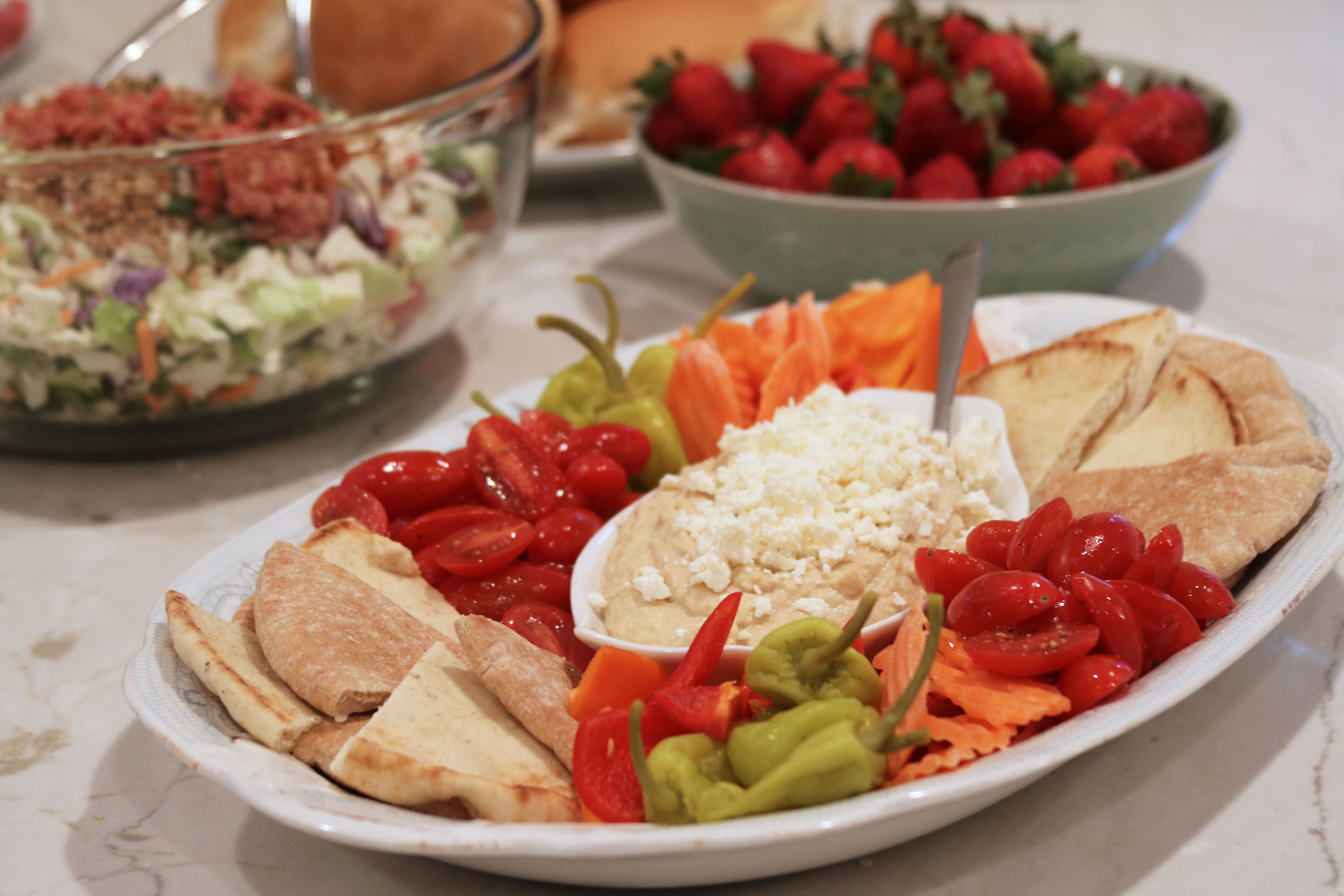 This is a sponsored post written on behalf of The Women Bloggers in association with @KendalKingGroup and #SoapboxInfluence; however, all thoughts and opinions are my own.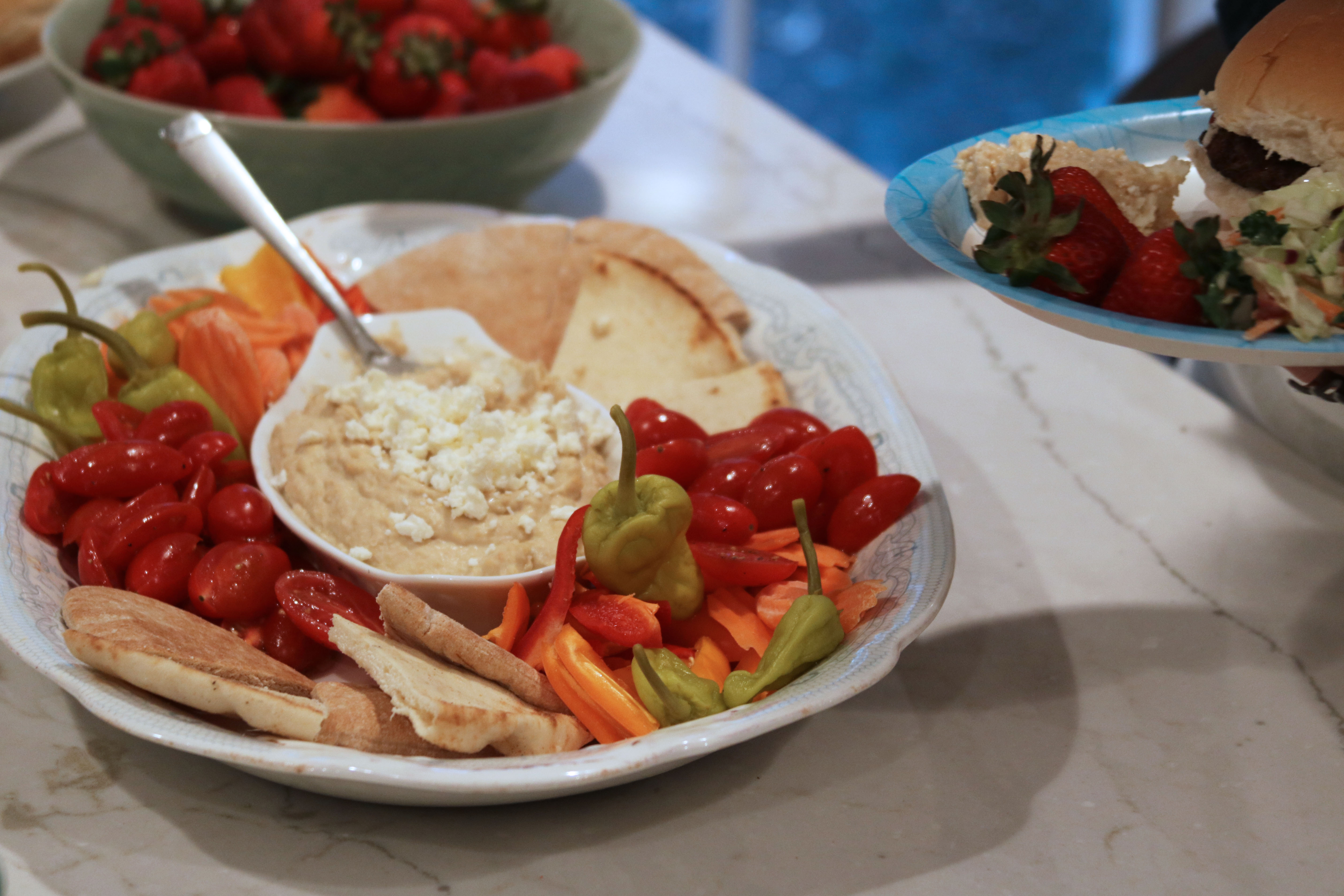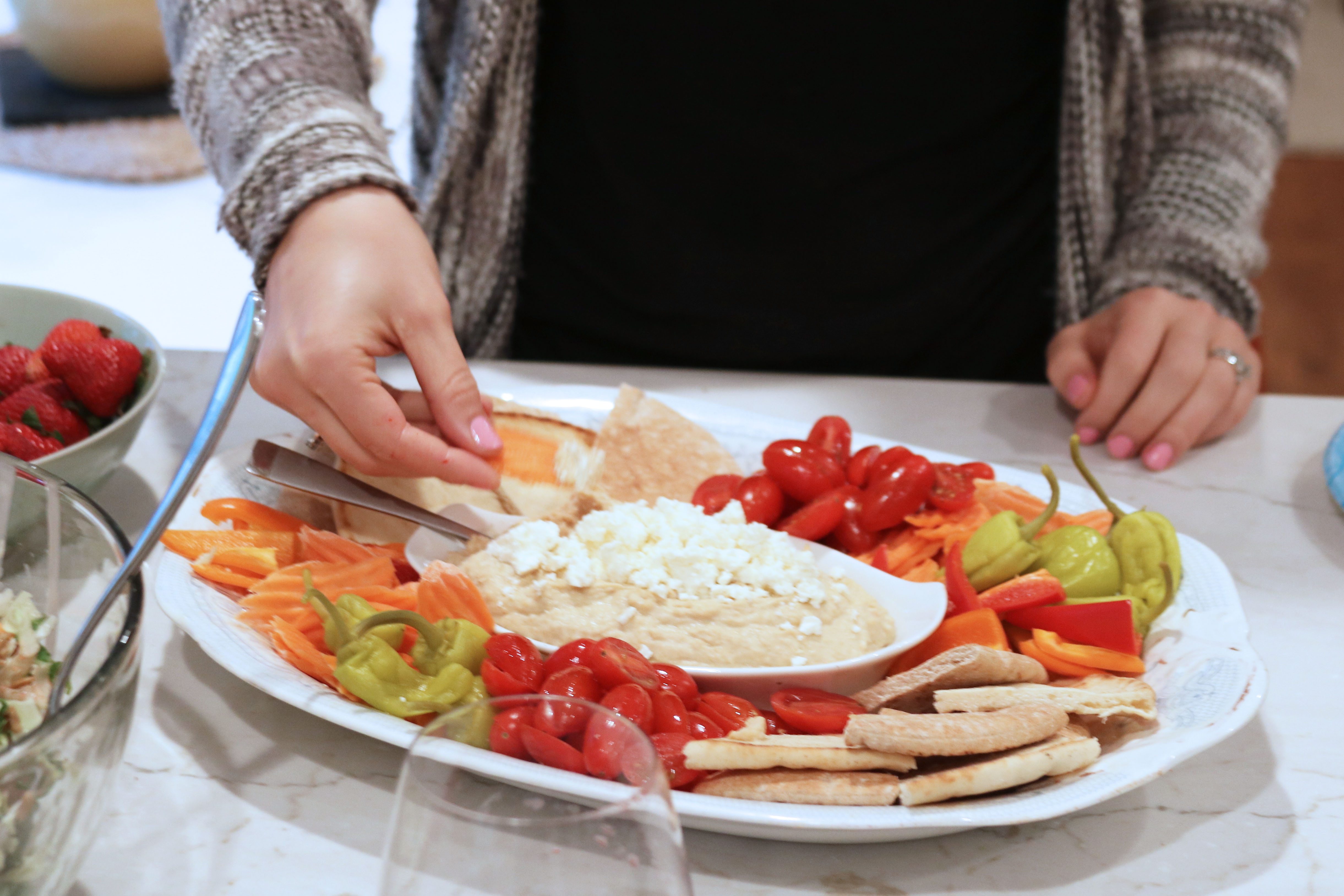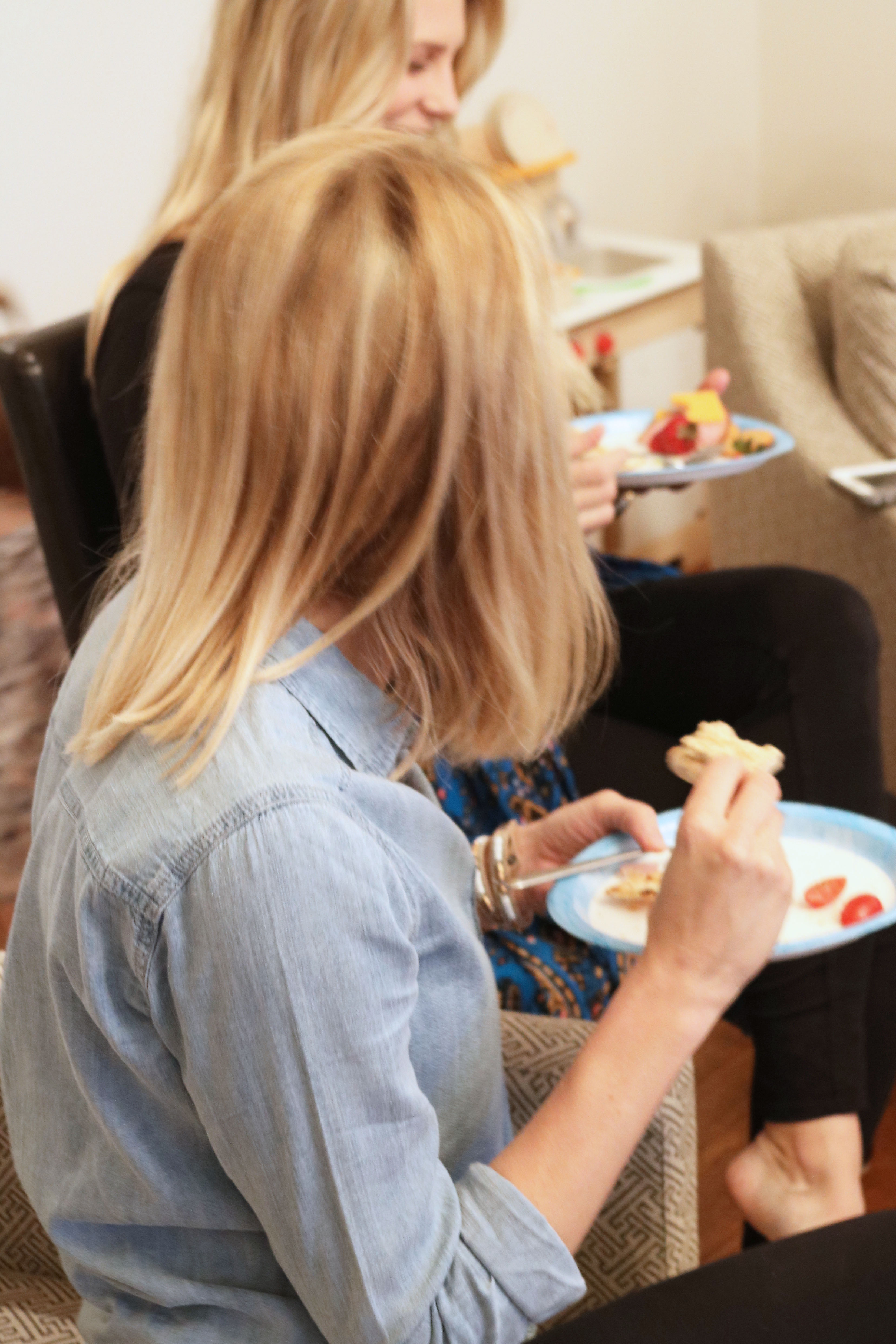 1 // Stick with what you know
This isn't the time to whip out a new recipe. Stick with recipes you're comfortable and familiar with. And if you are going to try something new, make sure to give it a test run beforehand or pick a recipe that you know won't fall flat or be overly complicated to make. Your job as the host is to be at east, which in turn puts your guests at ease. Stressing over a new recipe that's gone up in flames in the kitchen is not what you're going for.
2 // Pick One Hot Item
The most common mistake I see when people host is they try and do too much. If you're new to the entertaining game, or just looking for ease, stick with one item that's hot/prepared on the spot, and make the rest of the dishes things that you can prep in advance. Last night's party menu included:
-Burgers on the grill
–Hummus platter with veggies and pita (using Bush's Hummus Made Easy)
-Fresh berries
-Salad
-Beer, wine, iced tea to drink
-Someone else brought dessert!
It was easy to have everything ready to go. Burger patties ready for the grill, salad ready to be tossed with dressing, hummus platter prepared, and berries washed. The only thing left to do was fire up the grill and cook the burgers once everyone arrived.
3 // Play It Cool 
In the past I thought that I needed to have everything ready to go the instant guests arrived. But over time, I've realized that it's best not to eat the second everyone gets to your house. Let people mingle, chat, grab a drink. And don't be afraid to put someone to work in the kitchen if need be!
4 // Use Disposable Plates
For casual gatherings, don't hesitate to reach for the disposable plates. Last night's NFL Draft Party was the perfect reason to reach for disposable plates. No messy clean-up later, minimal dirty dishes and appropriate for the event. The same does not hold true for a more formal dinner party. 😉
5 // Say Yes to Help
If friends volunteer to bring something, take them up on the offer! It's nice to share the responsibilities of making food and takes the pressure off you to do it all.
Madison