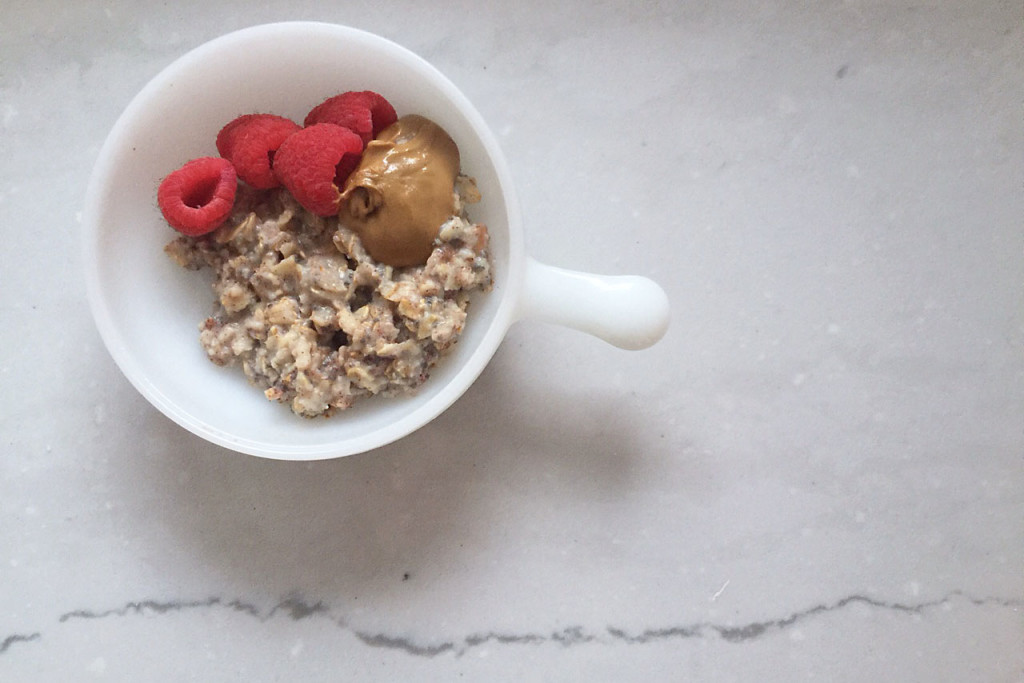 Ainsley has been stuck with just two little teeth for close to five months now. Today I just saw a tooth starting to poke out on top (!!) but feeding a hungry baby who is very interested in food but only has two teeth is a challenge! She chokes on food all the time if I don't mash it up enough or make the bites small, and I alway feel so bad.
The teeth situation has forced me to get creative with what I feed her outside of purees, smoothies and yogurt. Sometimes it's a little more effort, but feeding her and introducing her to new foods is so fun and rewarding.
I'm starting to play around with the idea of doing an e-book in the future with all our favorite baby/toddler recipes, so I've been making an effort to capture the things Ainsley eats and take down measurements rather than just throwing it all together.
When possible, I feed Ainsley the same types of foods we are eating to make it less work or cook/bake in bulk to cut down on prep in the morning or evenings. Since I start out most days with oatmeal, chia seeds and nut/seed butter, so does Miss Ainsley! This oatmeal is always a big hit, although she rarely eats the whole bowl unless she is super hungry. I usually just save the leftovers and re-heat them with a little added milk the next day and it works just fine.

Baby Breakfast :: Oatmeal Edition
Ingredients
¼ cup rolled oats
¼ cup water
1 tablespoon milk
½ teaspoon chia seeds
Pinch of cinnamon
3 to 4 fresh raspberries or other berry
1 teaspoon nut or seed butter (I used Sunbutter)
Instructions
In a small microwave safe bowl, combine the oats and water. Microwave for 30 seconds to 1 minute or until oats are puffed up and cooked. Stir in the milk, chia seeds and cinnamon until well combined. Top with the berries and nut or seed butter and enjoy!
Madison