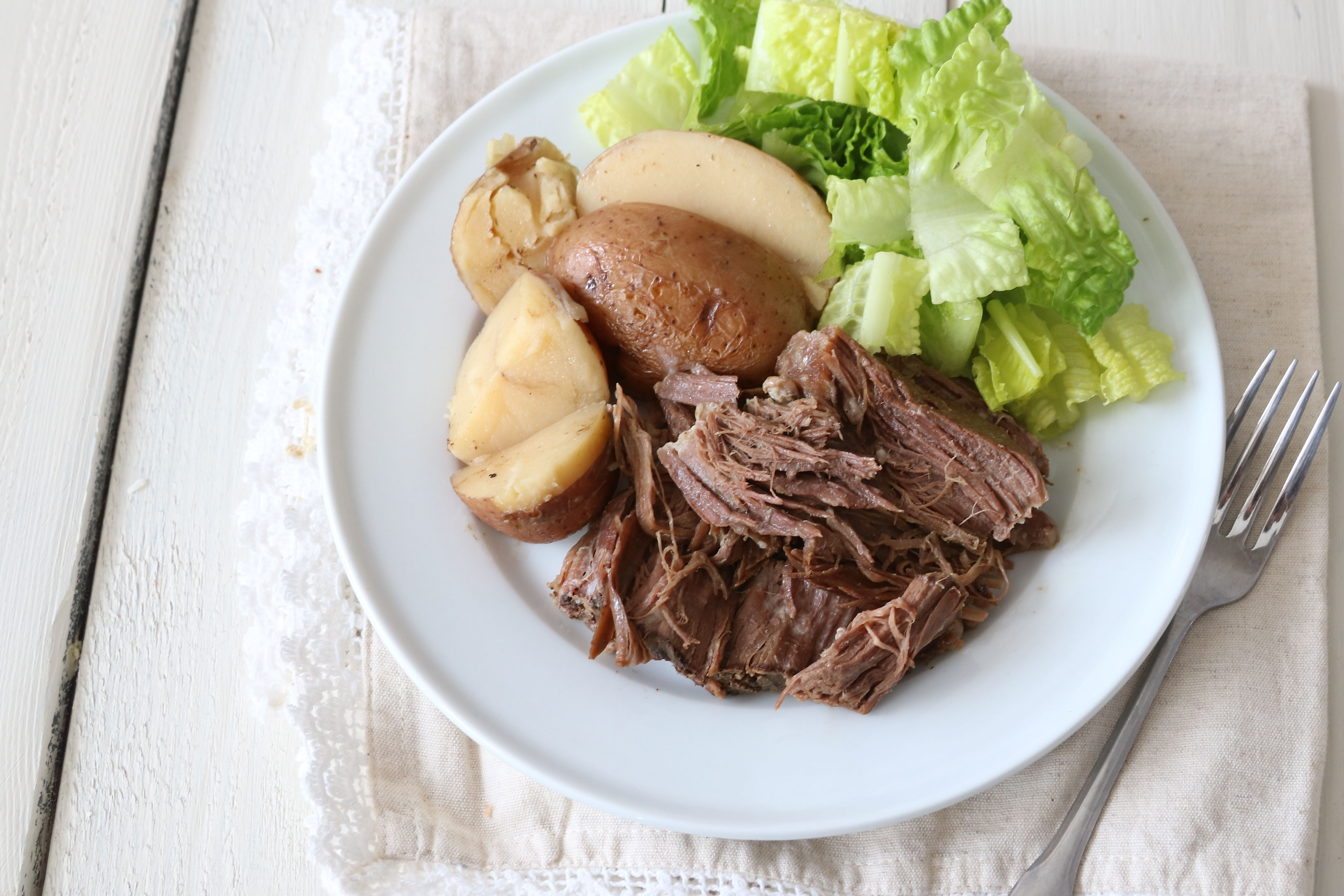 I'll be the first to admit that roast wasn't really in my cooking repertoire when I was first married. My husband grew up eating roast and potatoes every week, usually on Sundays, like most of the midwestern families I knew. Seeing as that my mom was never a huge fan of roast, we rarely ate it at our house.
Although roast isn't something this vegetarian eats anymore, it's still one of my husbands favorite meals to eat, and one of my favorite meals to make because it's so incredibly easy. And on top of that, it makes great leftovers for at least two lunches for Joe during the week, giving this time-pressed mom even more to love.
To keep things from getting boring, I've been mixing up my roast game with various seasonings and sauces. This most recent version is hardly classy or fancy, but it's most certainly delicious and quick, which for a weekend is most certainly a win in my book.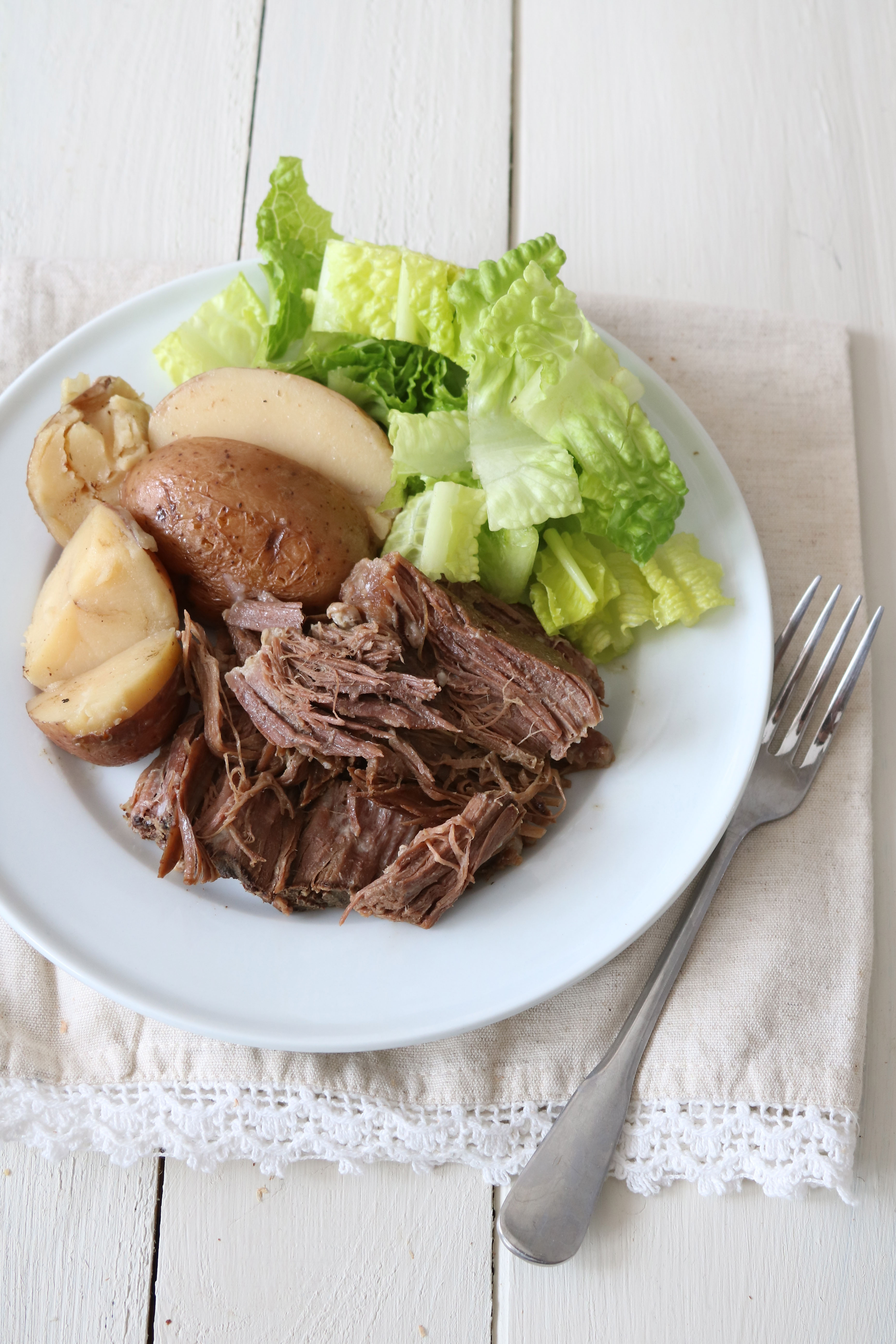 Slow Cooker Ranch Pot Roast
Author:
Espresso and Cream
Recipe type:
entree, main dish, meat
Ingredients
1 (3- to 4-lb) beef roast, thawed
1 container (32-oz) unsalted chicken stock
1 packet (1 oz) ranch seasoning mix
4 tablespoons butter (1/2 stick)
6 ro 8 small red potatoes, cut in half
Instructions
Place roast in 4- to 5-quart slow cooker. Pour chicken stock on top of roast. Sprinkle the seasoning mix on top of roast. Place the ½ stick butt on top of roast and seasoning.
Cover and cook on high heat 4 hours.
Open slow cooker and add potatoes to the pot. Cover and cook 1 to 2 hours more or until roast is very tender and potatoes are cooked through. Serve warm with some of the cooking liquid drizzled on top of the roast.
Note: I almost always cook my roasts from frozen. The food safety police would probably put me in jail for doing so, but some habits die hard. If you cook your roast from frozen, do so at your own risk, and adjust timing accordingly.