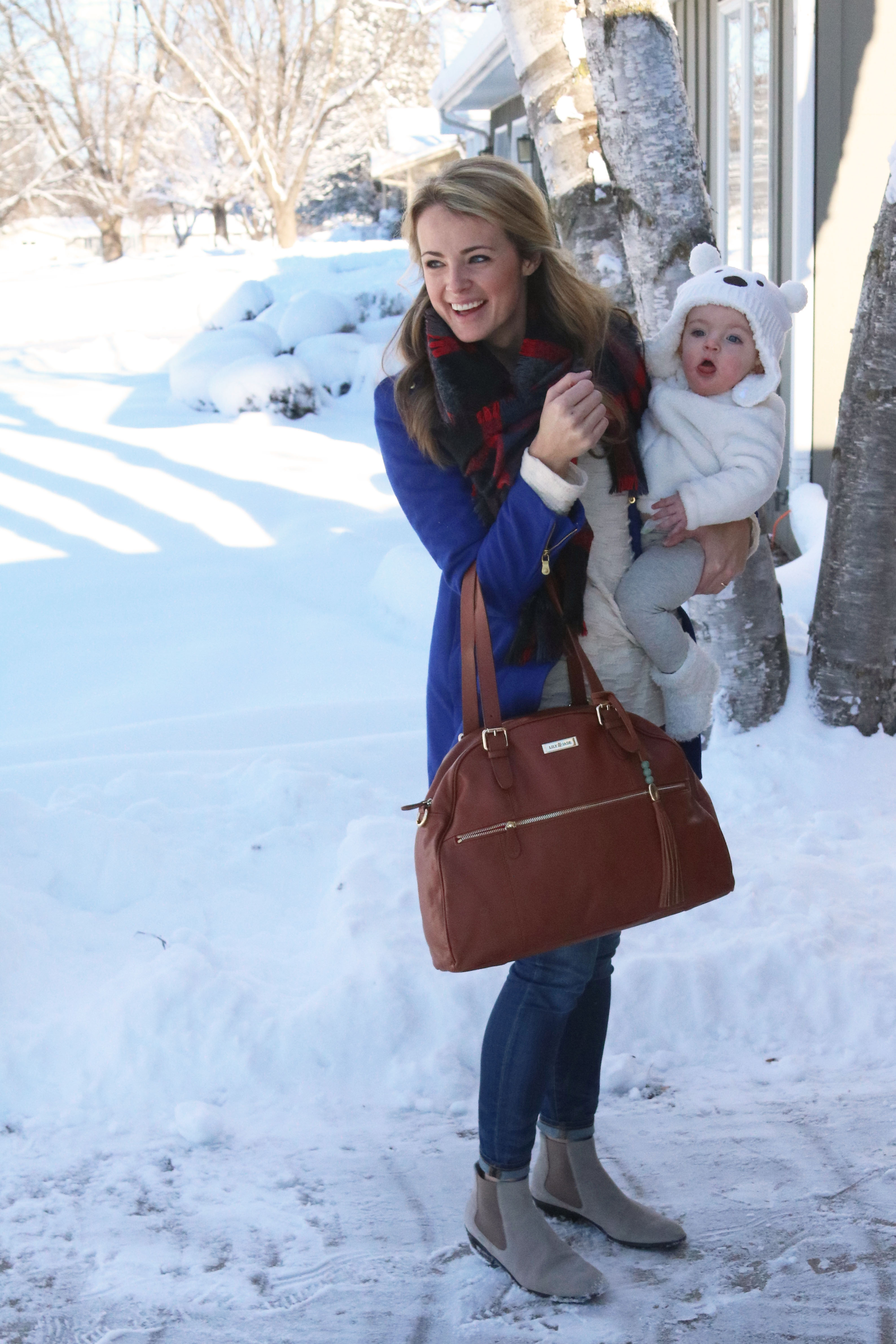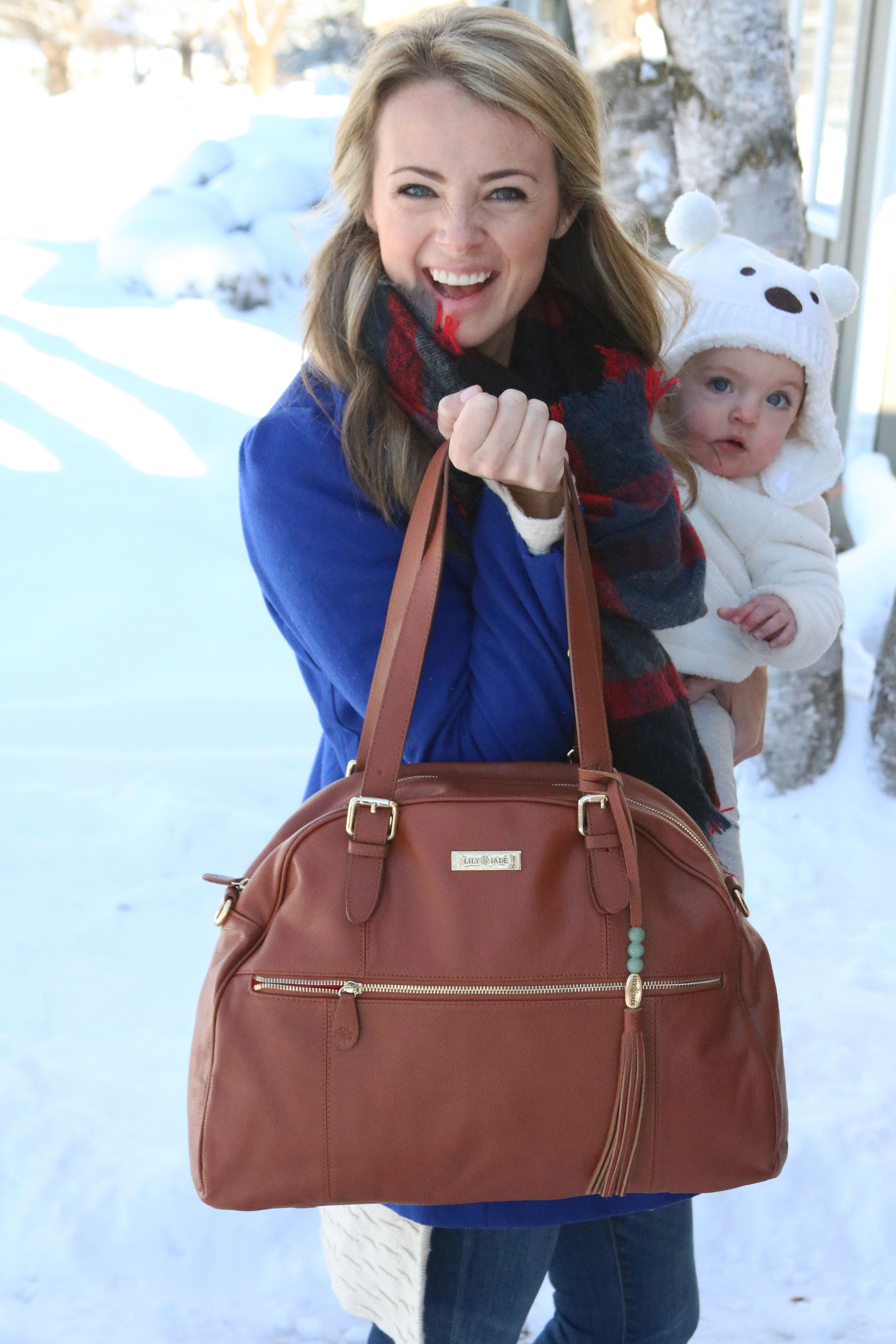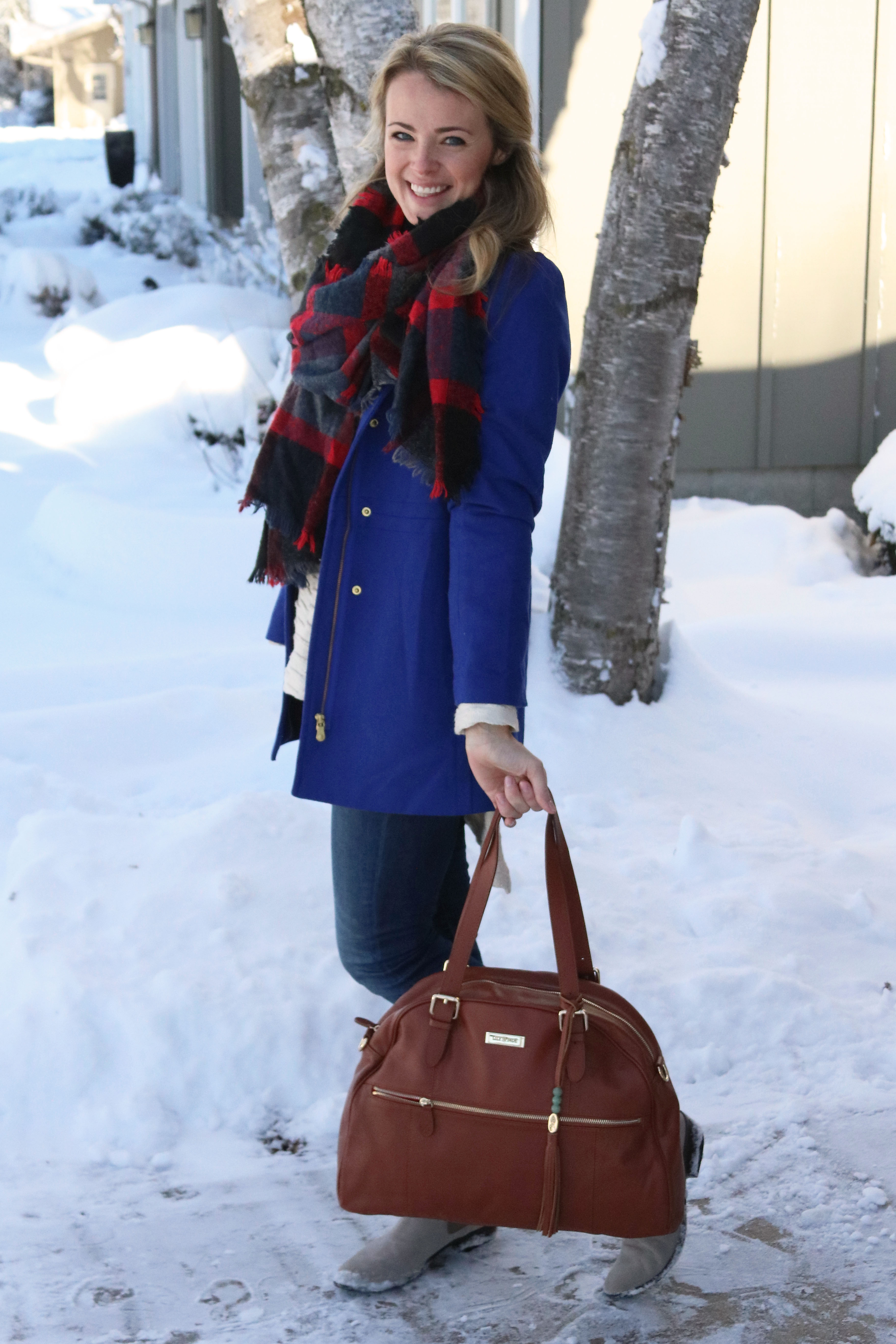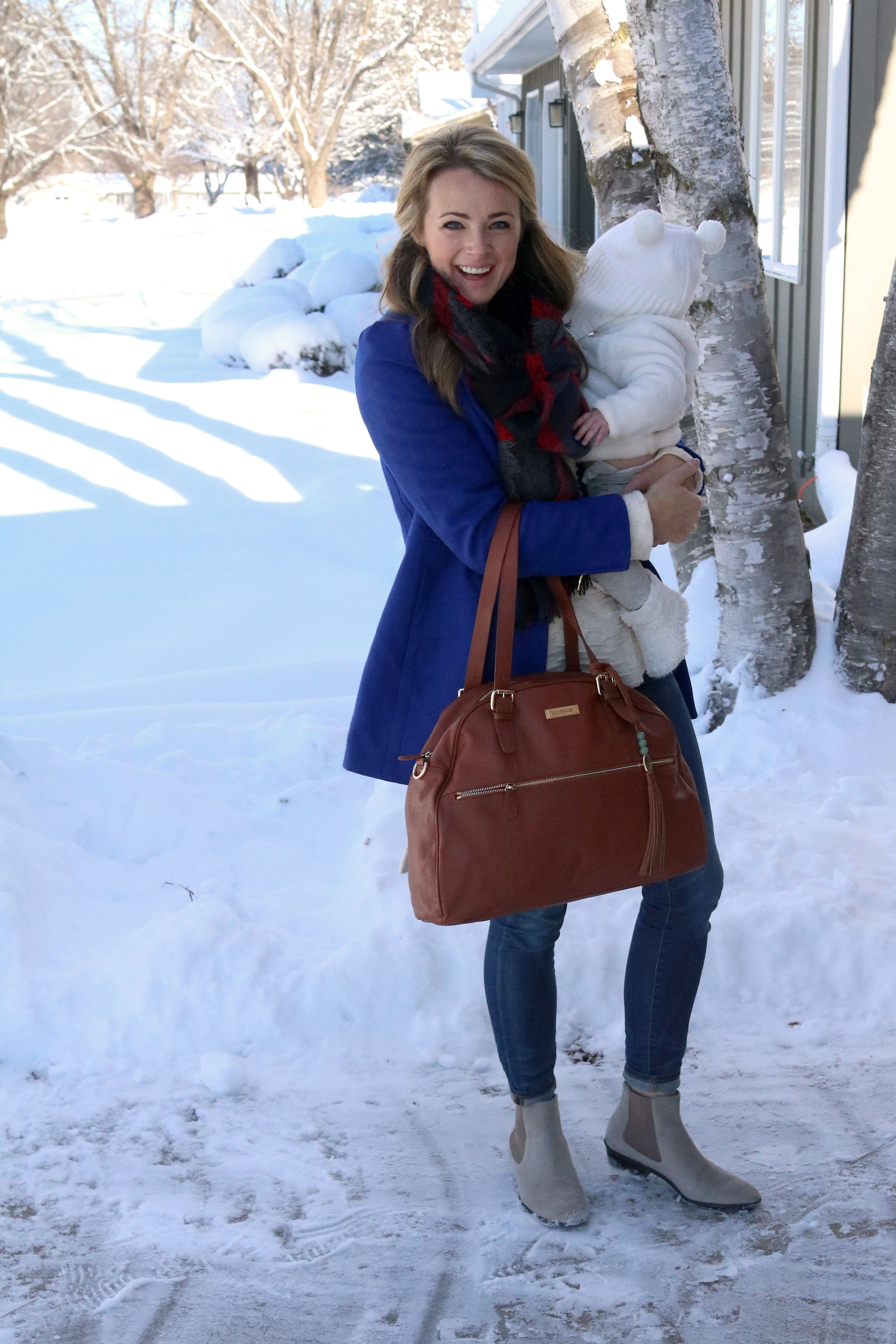 I've always had a thing for pretty purses and handbags. For as long as I can remember, it's been my go-to indulgence accessory. That is, until I became a mom. I dutifully committed to carrying a very traditional diaper bag when Ainsley was born, because most of the pretty, fashionable diaper bags I looked at just didn't seem very functional. And while I might love fashion, I wasn't willing to sacrifice function with a little one in tow.
While I was at Influence Conference I had the opportunity to meet with the amazing founders of Lily Jade, the makers of designer diaper bags that combine function and form. I had heard of Lily Jade before Influence, but was a little skeptical. Was the bag worth it's hefty price tag? But when I saw the bags in person I was 100% convinced.
The leather is soft and supple, and the structure of the bag is beatufiully designed and constructed. But the best part? The interior pouch! Each Lily Jade bag comes with a removable baby bag organizer so you can fill it with all sorts of baby gear, bottles and the like without making a total mess of your bag. And when you move on from the baby stage the organizer can be removed, transitioning your bag from diaper bag to purse or overnight bag.
We're getting ready to travel quite a bit this holiday season, and I'm excited to travel both fashionably and sensibly with this bag. And with all the organization, I'm thinking I might even have room for some non-baby essentials like magazines, laptop and snacks for mom and dad.
*Lily Jade provided this bag for me to review. Thoughts and opinions are 100% my own.
_____________________________________________________
Shop this look: Bag, Rosie in Camel :: Coat, Similar from Banana Republic :: Target Scarf, similar options here :: Madewell Skinny Jeans in Dayton Wash :: 14th and Union Booties  :: Anthropologie Textured High Low Tunic