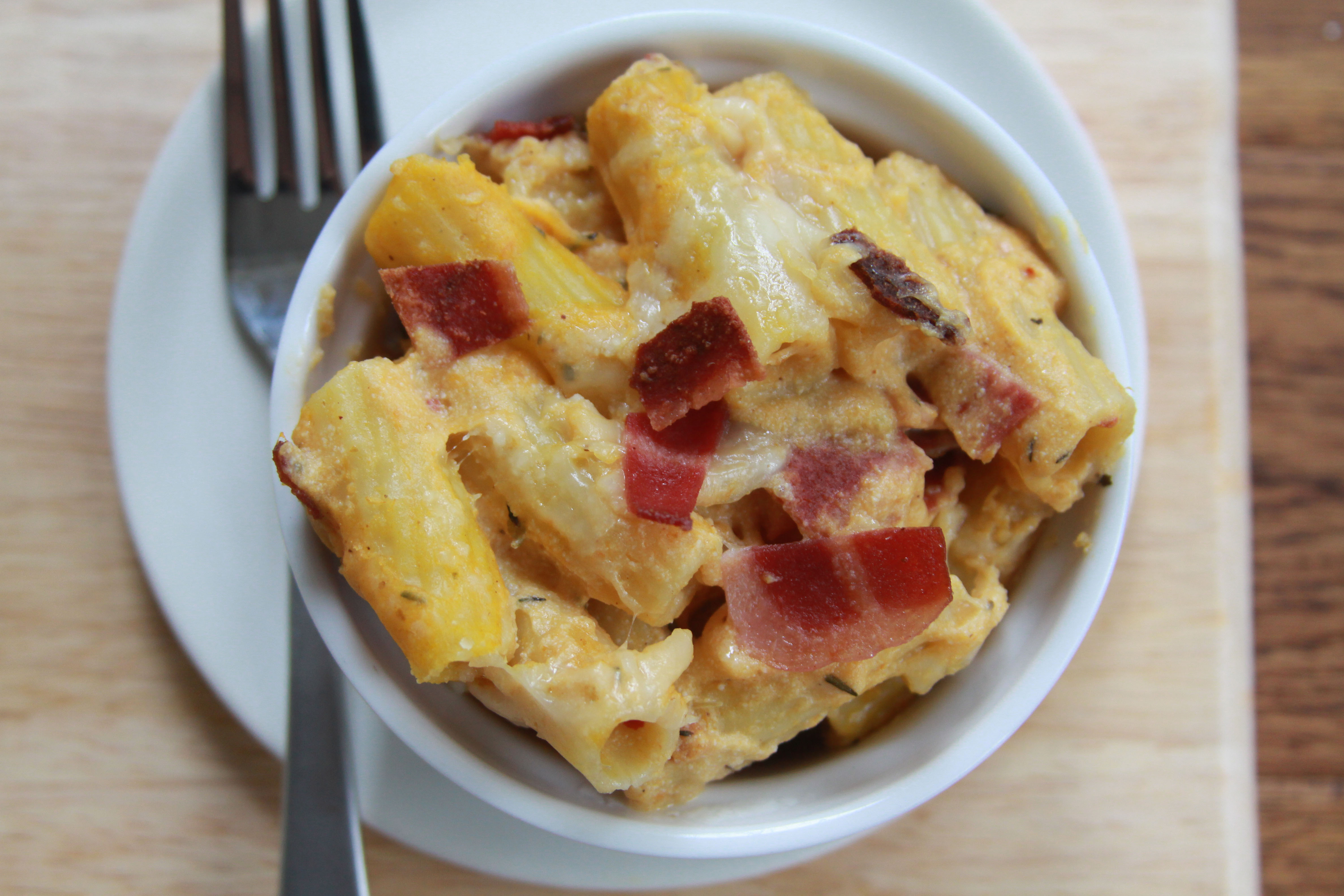 I've been making some version of this easy pumpkin sauce for more nights than I can count. It's ultra-easy once you get the hang of making it and goes with pasta as well as roasted veggies. Although my husband's preference leans strongly toward pasta with turkey bacon, my preference is for spooning it on top of roasted broccoli with a side of toast.
This dish could easily be made a day in advance and tossed in the oven for a quick dinner. Since it's just me and Joe eating dinner (and feeding small bites to Ainsley now and again) I scaled this dish down a bit from the typical casserole size. We love eating leftovers but not leftovers for an entire week!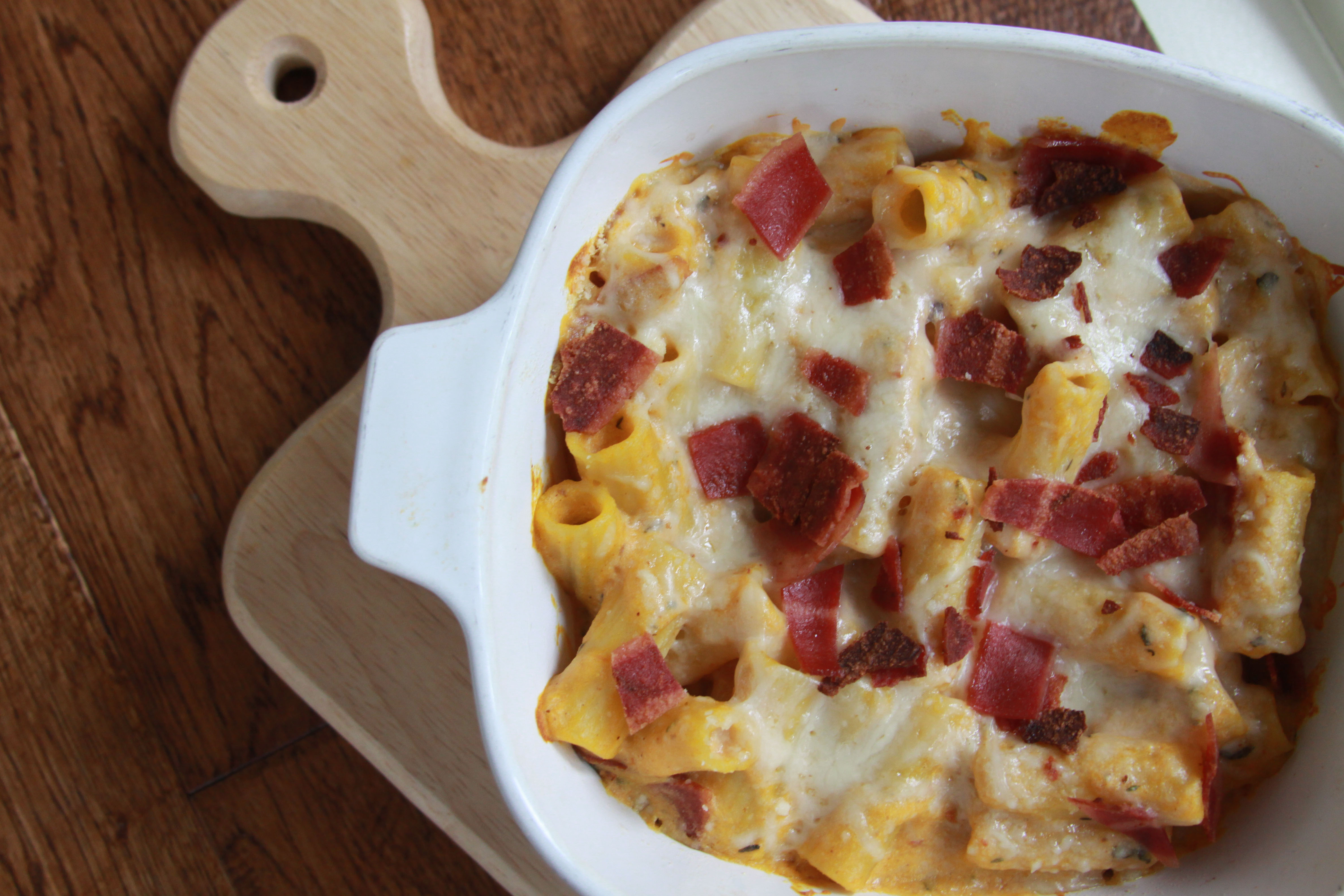 Pumpkin Rigatoni with Turkey Bacon
Ingredients
2 cups rigatoni pasta, cooked according to package directions
1 tablespoon butter
1 tablespoon all-purpose flour
½ cup chicken stock (or broth)
¼ cup 2% milk
2 tablespoons grated Parmesan cheese
3 tablespoons pumpkin puree
¼ cup part-skim ricotta cheese
½ teaspoon dried basil
¼ teaspoon thyme
⅛ teaspoon nutmeg
⅛ teaspoon red pepper flakes
Pinch of salt and ground black pepper
½ cup shredded mozzarella cheese
4 pieces turkey bacon, crisp-cooked according to package directions and crumbled
Additional grated Parmesan cheese
Instructions
Heat oven to 350F. Spray a small baking dish with cooking spray - I used a 6x6-inch dish. Set aside. Cook pasta according to package directions, drain.
In a small saucepan or skillet, melt the butter over medium heat. Add in the flour and whisk together until smooth. Continue to cook 1 to 2 minutes, stirring constantly, until flour is cooked slightly. Whisk in the stock and milk and continue to cook 3 to 5 minutes or until mixture begins to thicken just slightly. Whisk in the Parmesan cheese, pumpkin puree and ricotta cheese. Stir in the basil, thyme, nutmeg, red pepper flakes and salt and pepper to taste.
Add the pasta to the sauce along with ¼ cup of the mozzarella cheese and all but 1 tablespoon of the bacon. Spoon mixture into the prepared dish.
Top the pasta with the remaining ¼ cup of mozzarella cheese, an additional 1 tablespoon grated Parmesan cheese and the remaining crumbled bacon.
Bake 10 minutes or until cheese is melted and bubbly.