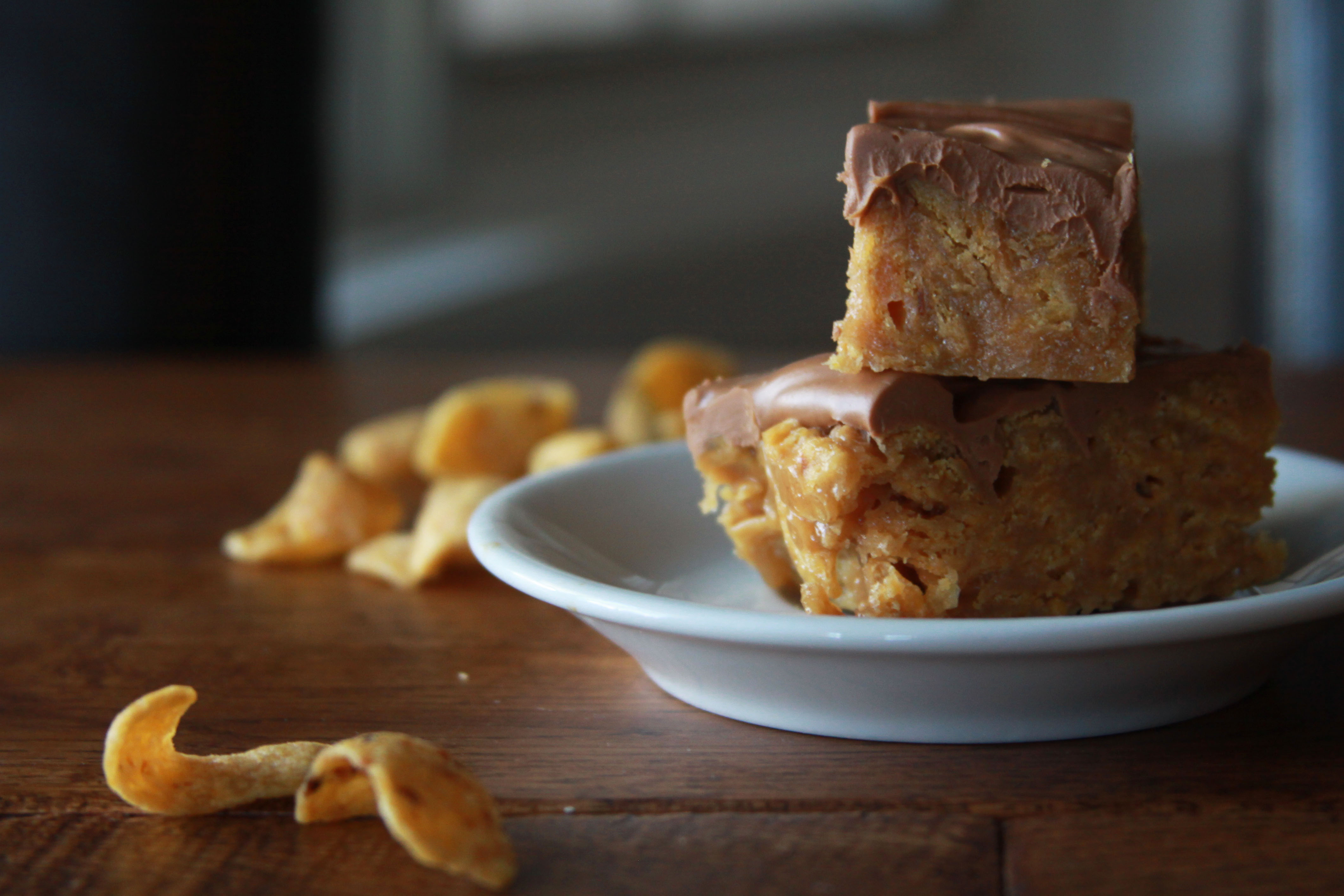 Today, just in time for Saturday football games and Halloween, I'm dusting off a recipe from the archives. Joe had a work potluck today and specifically requested that I make these Fritos Scotcheroos. And who am I to deny Joe and his co-workers these amazing bars?
Before we get too far, let's be clear: These are not healthy in any way. In fact, I think I remarked yesterday while making them that they might be the least healthy recipe on the site. But there is a time and place for over-the-top decadence, and when you're looking to indulge, I think these bars are a pretty good option. They are the prefect mix of sweet and salty! Just be sure to cut them small to avoid going over-the-top.
You can find the recipe HERE.