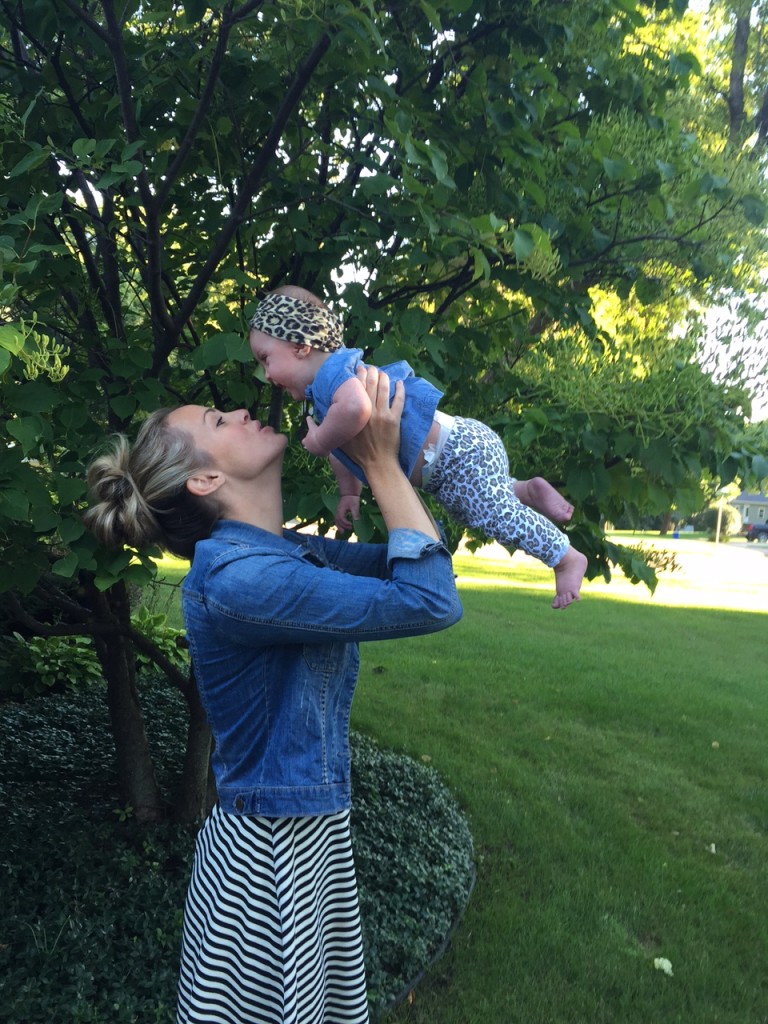 Let's talk about body image. It's been a topic that I haven't talked about much post-baby, but that's not to say that it hasn't been on my mind plenty over the past 6 months.
Going into pregnancy I was fearful about how my body would adjust and adapt to pregnancy and the postpartum period. I've never had a super fast metabolism and have always had to be relatively mindful of what and how much I eat in order to keep my weight in check. But, let's be honest, I love a little chocolate at the end of a long day or a glass of wine now and again.
Now, 6 months postpartum, I have my good days and days when I'm more critical of my body that I think makes any sense. I don't really have a lot of extra baby weight to lose, I'm active and at my most recent physical my doctor told me everything indicates that I'm living a very healthy life. But too often I find myself falling into the perfectionist mentality where my body is concerned.
Someone told me once that the problem with "good enough" for a perfectionist is that even when it's good, it's never enough. And isn't that the truth? But when I think about it, I realize that's not the legacy I want to leave. I want good to be enough and to find satisfaction in imperfection and flaws, even if that means making peace with a little extra softness around my middle or going up a size in my favorite jeans.
Don't get me wrong, I'm not advocating against living a healthy lifestyle or in support of unhealthy eating. Living a healthy and active life makes me feel great and is something I'm deeply committed to for so many reasons. But sometimes I catch myself sliding down a dangerous slope, one that says it's not enough. A little voice in my head advocates against balance and moderation and pushes me toward perfection.
Becoming a mom has changed the way I want to look at my body and relate to those around me. When I point out my bodily flaws, however minor they may be, I think about little miss Ainsley doing the same thing one day. Right now, at 6 months of age, when I sit her down in front of the mirror her face breaks out in the biggest smile. She sees herself and loves what she's looking at! If only we could all have the same reaction, right?
I want to set an example for her. I want her to be able to look in the mirror when she gets older and beam at the beautiful little girl and young woman God created.
So if you're struggling with your self-image, maybe take a look at your heart first? I know in my case it's an important barometer. There are plenty of reasons to pursue health and fitness, and there are also a myriad of instances when good really is enough.
Come on, ladies! I need to hear your personal stories. How have you adapted, accepted and come to peace with your postpartum body? Maybe you're still working on it? I would love to hear in the comments below!
Madison