This post is brought to you in partnership with Lavazza. All thoughts and opinions are, as always, my own.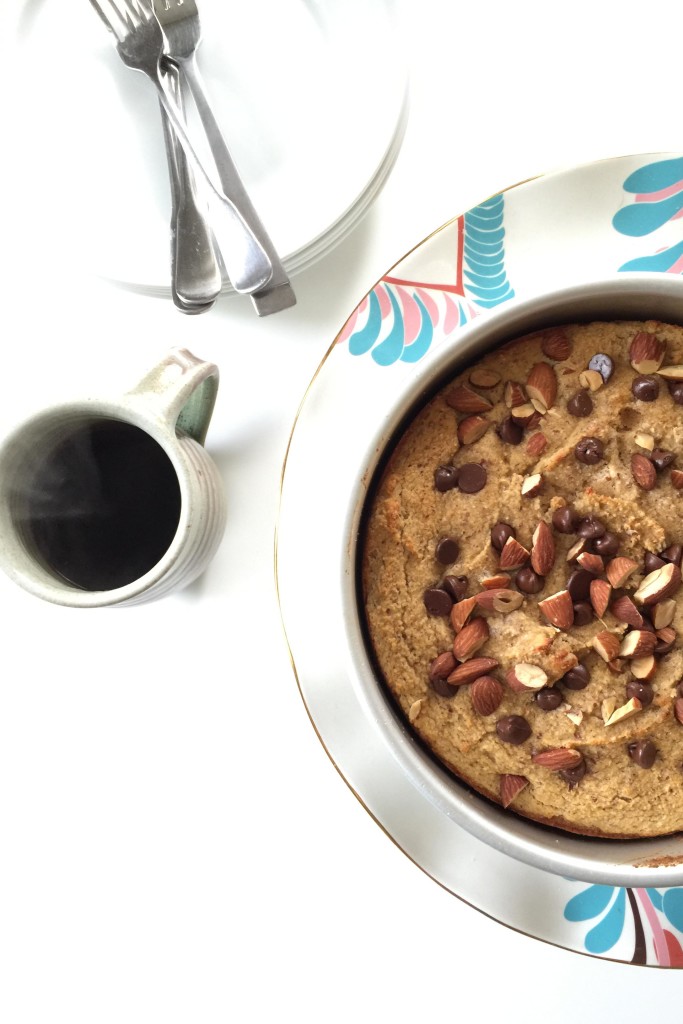 Happy Monday, friends! It's been a while since I've posted a recipe around these parts. Truth be told, having a baby has hit my cooking game hard and I've been ever so slowly working my way back into the kitchen. Mornings have been all about quick, nutrient-packed smoothies and all the coffee, because Miss Ainsley still doesn't have that whole sleeping through the night thing down. When you have a baby, it seems like everyone wants to talk about your baby's sleep. "How is she sleeping?" is by far the most common question that I've received over the past five months. And when your baby isn't sleeping great? Well it can feel a bit discouraging. In all fairness, Ainsley isn't a bad sleeper or a good sleeper, just a very average sleeper. Now that I've accepted that fact, it's easier to not be bothered by the night wakings and sleep deprivation.
When you have a baby, everything sort of comes to a halt in your life. My world? Totally rocked. I've been slowly "re-claiming" my life by venturing back into running and working out, cooking, spending time away from Ainsley and doing things I'm passionate about. It's a balancing act to find the time to still be "you" while taking on this huge responsibility of mommy! Anyway, I digress…
All of that preamble is meant to point to the fact that I'm very, very thankful for coffee and the fact that I'm no longer breastfeeding so I can consume all the caffeine my heart desires at all hours of the day. Lavazza has been so kind to keep me stocked up on coffee this year, and I'm so dang grateful. While I love making coffee in the stove top espresso pot or French press, I've been really into their Keurig pods because they are quick and quality all in one.
We had friends visiting this weekend who just returned from a year in Alaska, which was such a treat. We were out of town on Friday night and didn't return until Saturday evening, so our fridge was in a state of total emptiness. Ainsley and I were up bright and early at 5:45 on Sunday morning while everyone else was sleeping, including the dogs! So, to make use out of our early morning wake-up, I whipped up this almond and coconut flour coffee cake for our guests. Although almond and coconut flours are usually used in recipes that are paleo, this isn't one of them. I don't cook much paleo-friendly food, but I do love the flavor and texture that these flours add to baked goods!
And if you need a cup of coffee to go with your cake? Hop on over to Lavazza's site and try some of their coffee for yourself!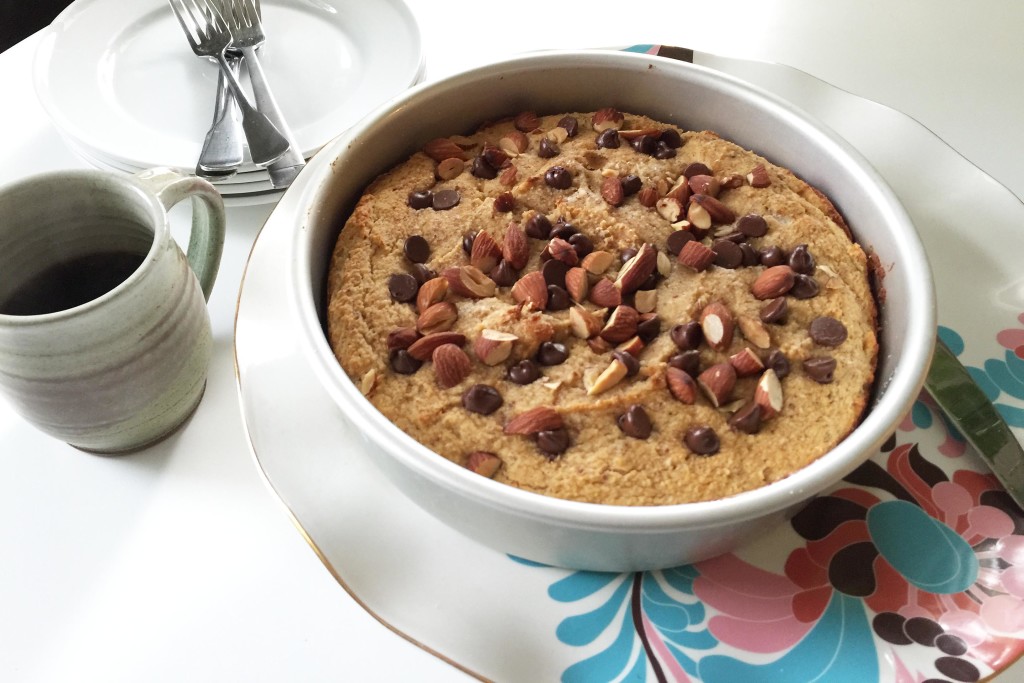 Almond Flour + Coconut Flour Coffee Cake
Author:
Adapted from Simple Roots Wellness Grain Free Blueberry Coffee Cake
Recipe type:
snack, dessert, breakfast
Ingredients
¼ cup sugar
¼ cup butter, melted
4 eggs
½ cup milk
¾ cup almond flour
½ cup + 1 Tbsp coconut flour
2 tsp baking powder
½ tsp ground cinnamon
¼ tsp salt
Topping
¼ cup dark chocolate chips
¼ cup chopped almonds
Instructions
Heat oven to 350F. Spray an 8-inch round cake pan with cooking spray and set aside.
In a large mixing bowl, combine all the ingredients for the cake and stir until well combined and batter is smooth. Spread into the prepared pan. Batter will be thick.
Sprinkle top of cake with the chocolate chips and almonds.
Bake 30 minutes or until a toothpick inserted in the center comes out clean.
Cool before cutting into wedges.