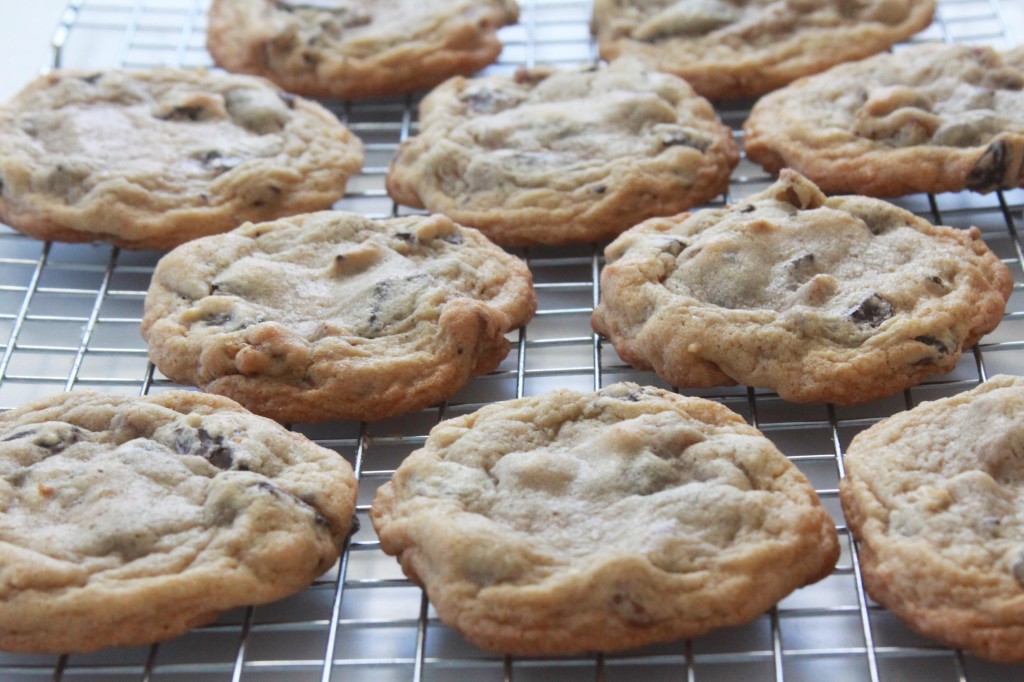 Many times I sit down to write and blog post without really thinking about what exactly I'm writing about. The words flow easily about the recipe I'm going to share with you, the flavor or texture or usefulness of the recipe at hand. It's easy to fall into a lull of writing about food without really writing about anything at all. Does anyone really need me to wax poetic for four paragraphs about chocolate chip cookies?
Lately I've felt a pull towards different types of blogs than those that I've loved in the past. I'm drawn to the writing of women who are ultimately inspiring in the way they share vulnerability and failure without falling down the rabbit hole of negativity and hopelessness.
*I love the way Jess and Rachel write about faith, motherhood and anxiety, depression and the whole of life experiences. The way they bravely share their faith and passion for Jesus pushes me to share my faith more openly.
*My adoration for Shanna's understated and beautiful way of looking at the world continues to grow with every post. I'm so thankful for her friendship over the years, even if it's just been of the digital/e-mail variety.
*The way Laken writes about family life, motherhood and personal growth always leaves me feeling inspired and uplifted; her site always feels, to me, like the blog equivalent of Anthropologie for some reason.
*I wish every single day that Heather and I could sit and work together and drink coffee and talk like old friends. Another e-mail blog friend, I feel her warm spirit come across in every post, almost like a virtual hug.
Anyway, I suppose I've gotten terribly off course, but what I really mean to say is that I'm so thankful for those who are willing to share their lives online. Sometimes I wonder if having "blog friends" is strange or if I should just spend more time devoted to those friendships that I have in real life. But the beauty of the blog world is that chances are there is someone going through something similar to what you're going through, whether it be a painful and trying time or a time of extreme joy.
I'm so thankful there are women who have written their stories for the world to read so that I can follow along, a few steps behind, and feel a little more prepared for what's ahead. I'm thankful for those who are writing out their own crazy stories in the thick of it so that I can read what they're going through and know that I'm not alone.
If you've made it this far down the page, thank you for reading my ramblings! I have nothing to really wrap this post together with except to say that I made cookies. Really, really good cookies, if I do say so myself. They're perfect in the way that they're crispy on the edges and soft and chewy in the center. They're packed with chocolate chunks and candied pecans and have just the right amount of salt so as not to overwhelm you with sweet. Make them. I promise you won't be disappointed.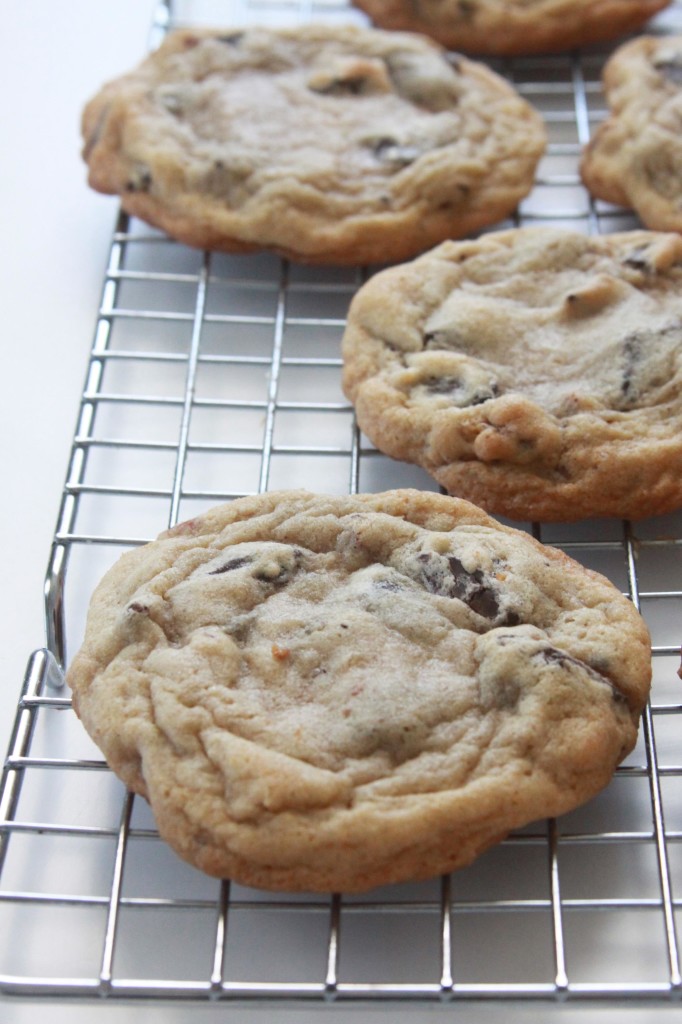 Ultimate Bakery-Style Chocolate Chip Cookies
Author:
Espresso and Cream
Recipe type:
Dessert, Snack
Ingredients
2 cups all-purpose flour
1 teaspoon baking soda
1 tablespoon corn starch
1 teaspoon kosher salt
1½ sticks butter, softened
¾ cup brown sugar
¾ cup granulated sugar
2 eggs
2 teaspoons vanilla
½ teaspoon almond extract
1 cup semi-sweet chocolate chunks
½ cup chopped candied pecans (I buy mine at Trader Joe's)
Instructions
Heat oven to 350F.
In a small mixing bowl, combine the flour, baking soda, corn starch and salt. Stir until well combined.
In the bowl of an electric mixer, beat butter until smooth and creamy, about 1 minute. Add in the brown sugar and granulated sugar and beat 2 minutes more or until light and fluffy. Beat in the eggs, one at a time, until just combined, followed by the vanilla and almond extracts.
Add the flour mixture to the butter mixture and beat until combined. Stir in the chocolate chips and candied pecans by hand until incorporated.
Spoon dough by heaping tablespoons onto lightly greased baking sheet, placing dough balls about 2 inches apart. Bake 9 to 10 minutes or until golden brown around the edges and slightly soft looking in the center of the cookies. Cool 5 minutes on baking sheet. Cool completely on wire cooling rack.