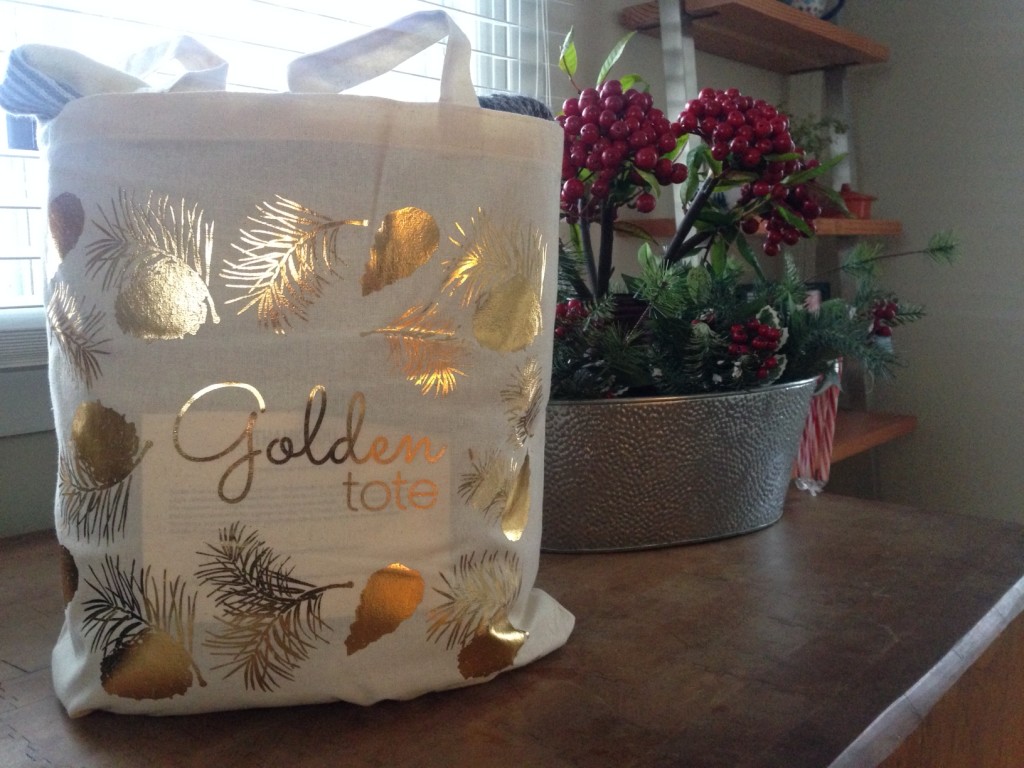 A few weeks ago the Golden Tote team contacted me asking if I would be interested in trying out their personal shopping service. I had seen posts about Golden Tote on a few different blogs that I love, so I jumped at the chance to try it out myself.
For those of your unfamiliar with the service, here's how it works:
1. Fill out a style profile on their website outlining your likes, dislikes and sizes.
2. Decide on the type of tote you would like to purchase. You can purchase a tote for $49 that includes 2 to 3 items or a tote for $149 that includes 5 to 7 items. You get to pick a few of the items in your tote, and the Golden Tote team surprises you with the rest!
I picked out two items (the two swing dresses pictured below) and the Golden Tote team sent the other items. Here's a sampling of what I received: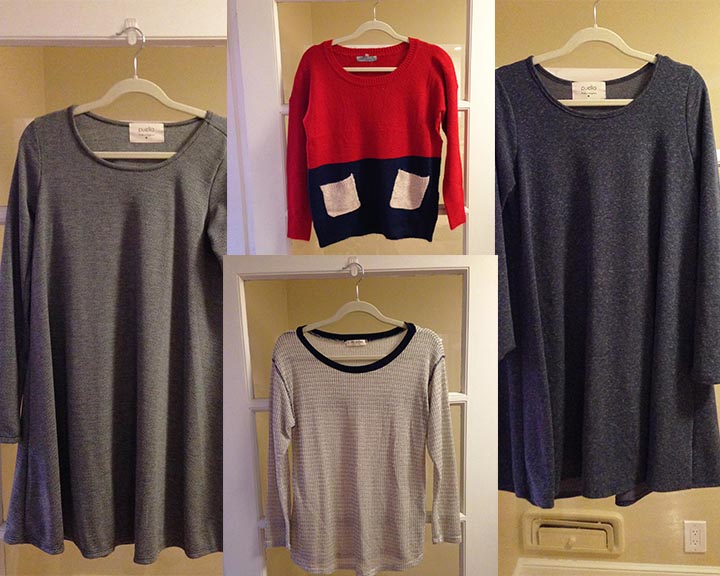 What I loved about Golden Tote:
-It was so fun to get a little surprise in the mail filled with clothes selected just for me. I appreciated the pretty tote that the items arrived in and the team's attention to little details.
-It was nice having some say in what was in my tote. It felt like part surprise, part traditional shopping experience. Setting it up this way guarantees that you're going to get at least a couple items that you really love.
-It was easy, stress-free and I loved being able to try the clothes on at home in the comfort of my own home with other items I already own.
-The quality of the clothes was really top-notch and the two swing dresses I got are perfect for pregnancy! They're pretty much the most comfortable dresses I own right now.
What I didn't love about Golden Tote:
-I think their system could use a little work in terms of the style profile you create. I didn't feel like there were enough questions to really understand my style.
-You're paying for your items ahead of time. This was a positive and a negative. I liked that the price was fixed, unlike other styling services, but you're committing to buy items you're not even sure you want, sight unseen.
-Being pregnant, there were a few items that didn't work well for my ever-expanding body type. Not the Golden Tote team's fault, but it made it difficult for me to get a true feel for the service.
Madison
*Golden Tote provided me these items free of charge. The opinions are strictly my own. If you would like to sign up for Golden Tote and try it out yourself, you can do so here!