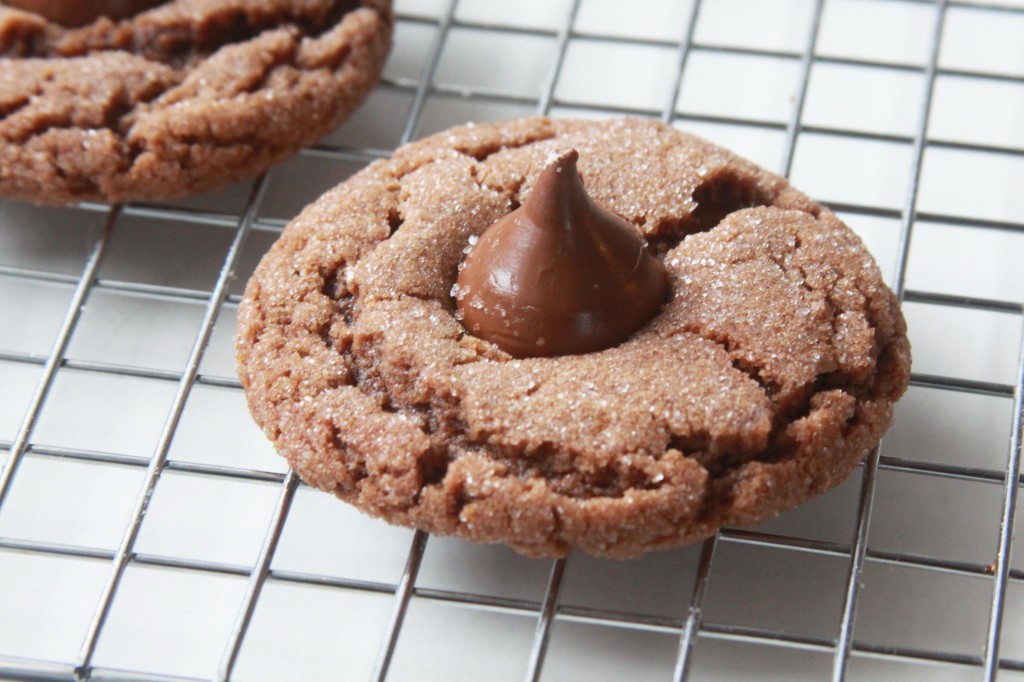 This year I'm entirely behind my baking game. By this point in the month on most typical years I've already managed to bake through my standard rotation of Christmas goodies, but this year I've just started baking a few days before Christmas. I'm finding this to be a very smart way to get around my lack of willpower. At least I only have a few days to indulge rather than an entire month!
My family from Idaho is coming to visit for the week starting tomorrow, so the last handful of days have been devoted to preparing the house, grocery shopping and getting ready for their arrival. Although I didn't get all the baking done that I would have liked, I did manage to make a few of our favorite family recipes as well as a few new recipes, like these Nutella Blossoms.
Joe requested the traditional peanut butter blossoms, but when I saw that jar of Nutella in my pantry I knew it needed to be put to use. Although I can't say these cookies are better than the original (that's setting the bar pretty high!) they do make a fun new addition to the holiday cookie tray. So for all you other baking procrastinators out there, if you're looking for a new cookie recipe to try I would highly suggest these little gems!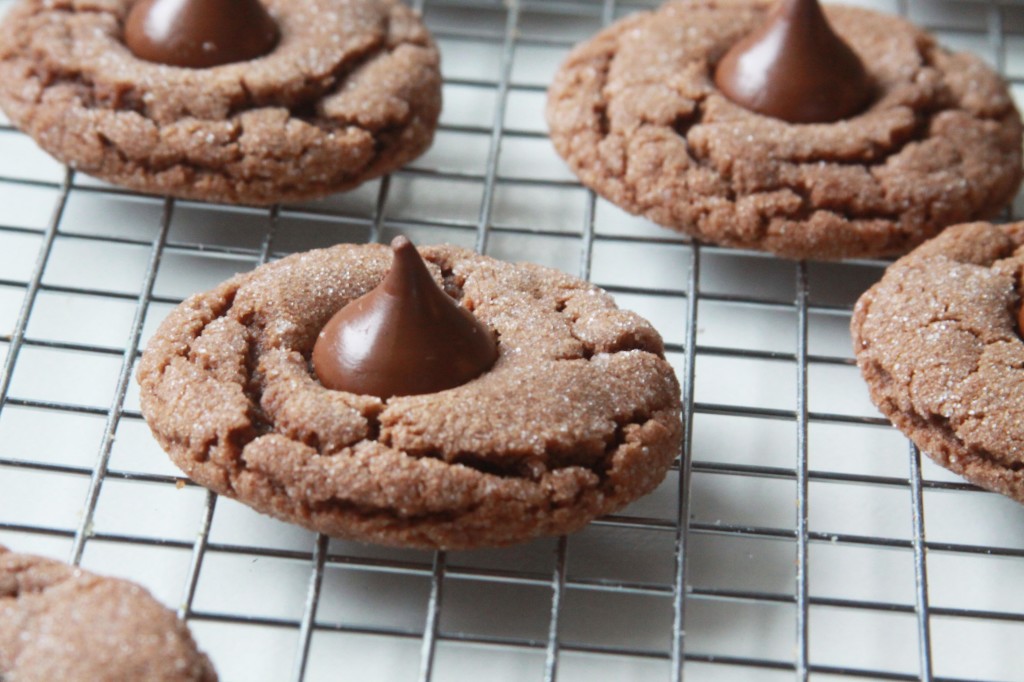 Nutella Blossoms
Author:
Espresso and Cream, recipe adapted from Hershey's
Recipe type:
Dessert, Snack
Ingredients
¾ cup Nutella chocolate hazelnut spread
½ cup shortening
⅓ cup sugar
⅓ cup packed brown sugar
1 egg
2 teaspoons vanilla extract
1½ cups all-purpose flour
½ teaspoon kosher salt
1 teaspoon baking soda
Additional sugar for rolling cookies
24 Hershey's kisses
Instructions
Heat oven to 375F.
In the bowl of an electric mixer, beat together the Nutella and shortening until well-combined. Add in the sugar and beat 1 to 2 minutes more until fluffy and combined. Add in the egg and vanilla, beating until just combined.
In a medium mixing bowl, stir together the flour, salt and baking soda. Add the dry ingredients to the wet ingredients and beat until combined.
Roll heaping tablespoons of the dough in between your hands to form balls. Roll balls in sugar and place 1 inch apart on greased cookie sheet. Bake 8 to 10 minutes or until edges are set and cookies are puffy. Immediately place one Hershey's kiss in the center of each cookie. Cool 3 minutes on baking sheets. Transfer to wire cooling rack to cool completely.