It's that time again! Another Stitch Fix review. I've been a bit delayed in getting this review up, but I'm excited to share what I received in last month's box. I had a pretty off-base fix for the month of September, and I was happy to see that this month they matched me back up with the same stylist I've had for a while.
I was also super excited to hear that Stitch Fix now carries a limited amount of maternity clothing, and I got a few maternity items in my box. It's nice to know that it's an option, especially since dressing while pregnant can be a challenge. Sometimes it's nice to have someone else pick out items for you.
Let's look at what Stitch Fix sent me in my most recent fix: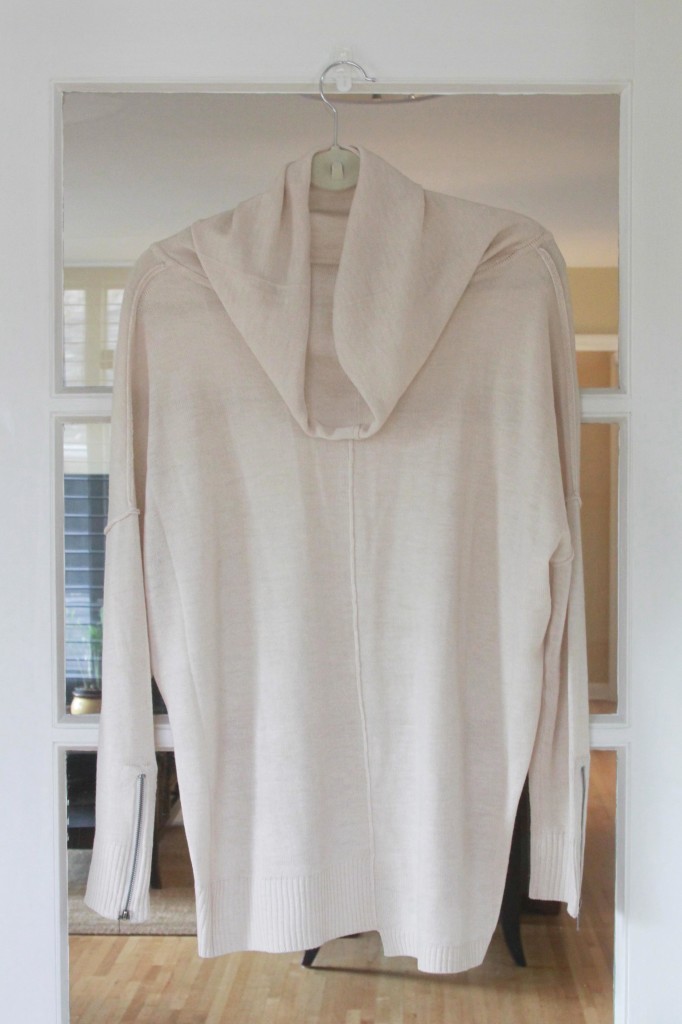 Item #1: RD Style Ridge Zipper Detail Cowl Neck Sweater 
Price: $74
Review: I LOVED this sweater from the moment I put it on. It isn't a maternity sweater, but it was loose and long enough that it worked. I found it to be super flattering with black pants and leggings and the thinner material is a bonus for this pregnant woman who goes from being cold to hot in a matter of minutes. Verdict? I decided to keep it!
Update: After wearing this sweater only twice, I noticed a series of snags/small holes on one side under the arm. Since I had hardly worn the sweater, I was pretty bummed. I contacted Stitch Fix customer service and let them know about the issue. They were super helpful. Although they didn't have any more of the sweater in stock in my size, they offered to refund me the cost, which was much appreciated. I love great customer service!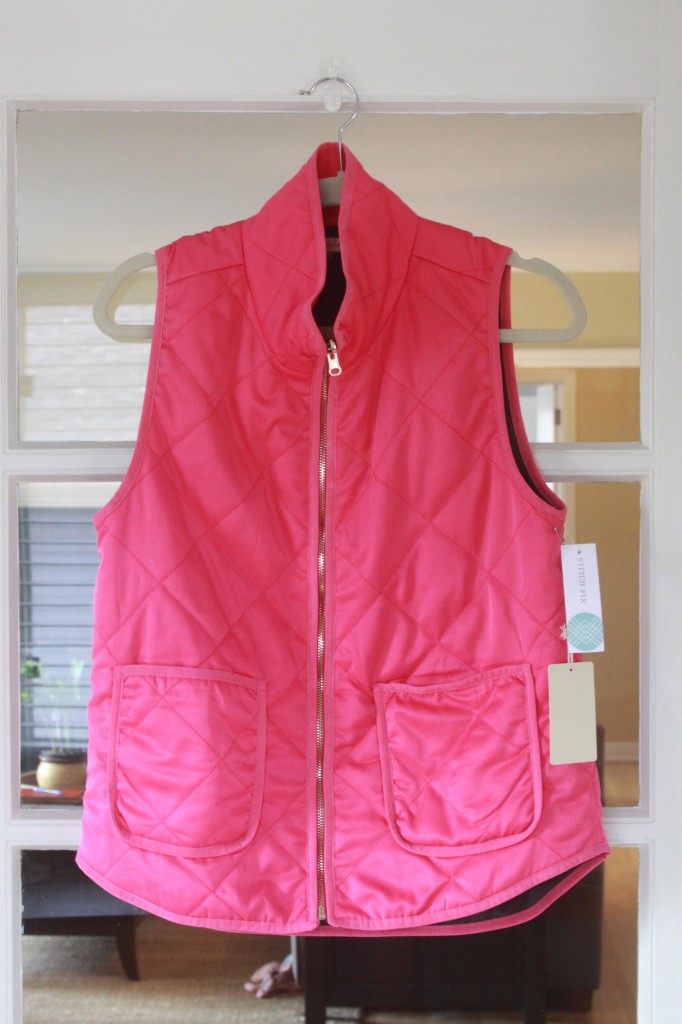 Item #2: Pomelo Wilco Solid Quilted Vest
Price: $68
Review: I have been searching for a vest like this for a while! I love the vests from J. Crew but haven't purchased one yet. Although I really loved the style of this vest and the light-weight material, I just couldn't see myself wearing something so bright and colorful regularly. In my mind, a vest like this should be a basic you can throw on with almost anything. Verdict? Return.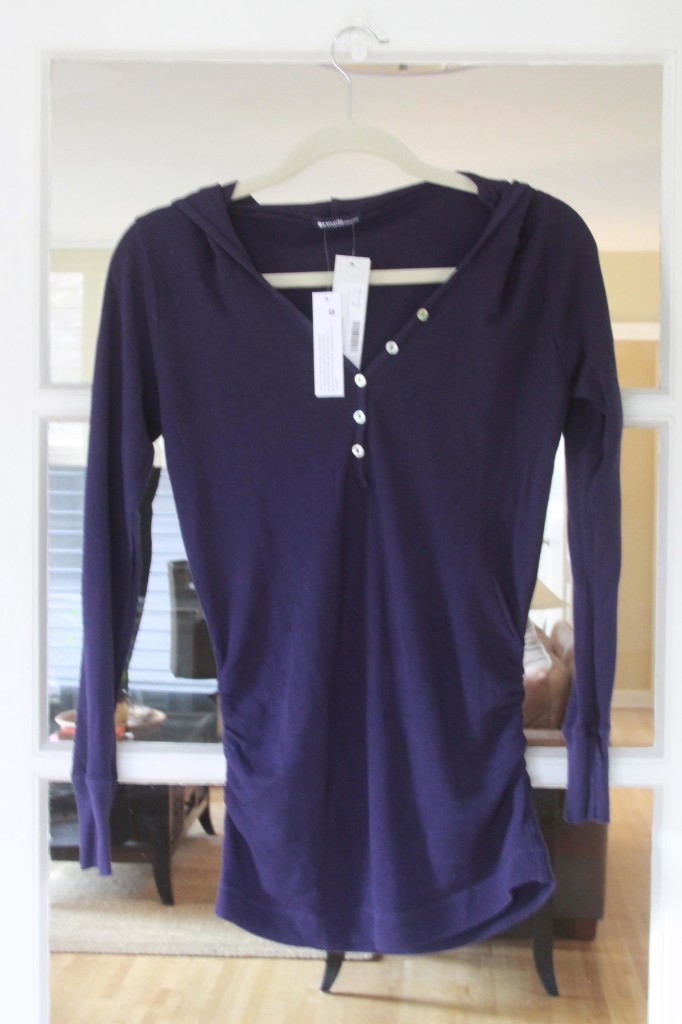 Item #3: La Made Maternity Mavin Hooded Henley Maternity Thermal
Price: $84
Review: First, I thought the price of this thermal shirt was ridiculous. I really dislike when brands think that just because an item is maternity they can charge a ridiculous amount more than it's worth. Aside from that, I really disliked almost everything about this shirt. It wasn't super flattering when I put it on, and it was too casual for me to ever wear it at work. I wasn't a huge fan of the purple color, either. Overall it felt like something I would have paid $15 for and worn in high school years ago. Verdict? Return!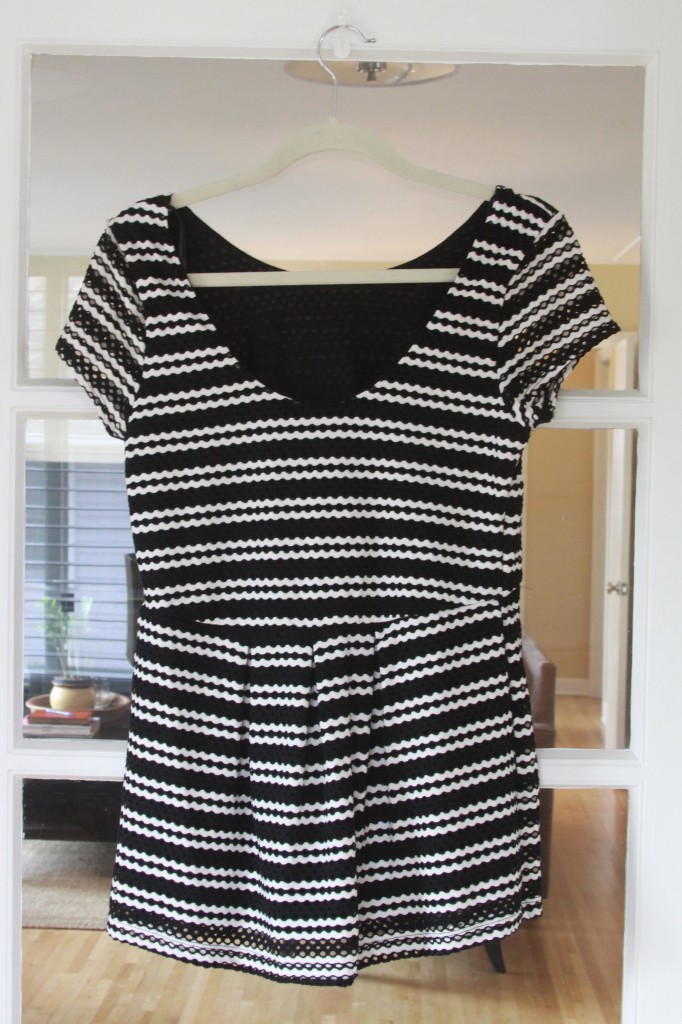 Item #4: Eight Sixty Mariana Maternity Empire Waist Stripe Knit Top
Price: $84
Review: This was actually pretty cute when I tried it on. I liked the neutral colors and the fact that it was made for maternity wear. However, I couldn't really see myself wearing this top much as we go into winter. I guess I could wear it with a blazer or another jacket, but for the most part I try to steer clear of tops that I have to wear with a cardigan or blazer because I find that it complicates getting dressed and makes the piece less versatile (hence it ends up not getting worn much!) Plus, it was a little pricey for a maternity top. Verdict? Return!
Item #5: Mavi Leia Maternity Tall Length Jean (Not pictured)
Price: $98
Review: I only have one pair of maternity jeans right now (a skinny jean from Gap that I love!) and was looking forward to trying on another pair. Unfortunately, these jeans weren't a great fit on me. They were more "jegging" than jean and made of a super thin material that I didn't find very flattering. Additionally, I didn't really care for the full panel on the jeans. I know some people love the full panel, and perhaps when my belly gets larger I will, too, but for now I prefer the shorter, under-belly panel. Verdict? Return!
So overall, I would say I was pleased with my fix, despite the fact that I only kept one piece. The one piece that I did like and keep I really loved, and the other items weren't super off-base in terms of my style, just not the right fit. I'm interested to see what my next fix is like and whether or not all the maternity pieces they  now stock are as pricey as the items I got in this fix. I hope they have a few items that are more affordable and reasonably priced for pregnancy.
If you want to sign up for Stitch Fix, you can do so here (affiliate link used!)
Madison