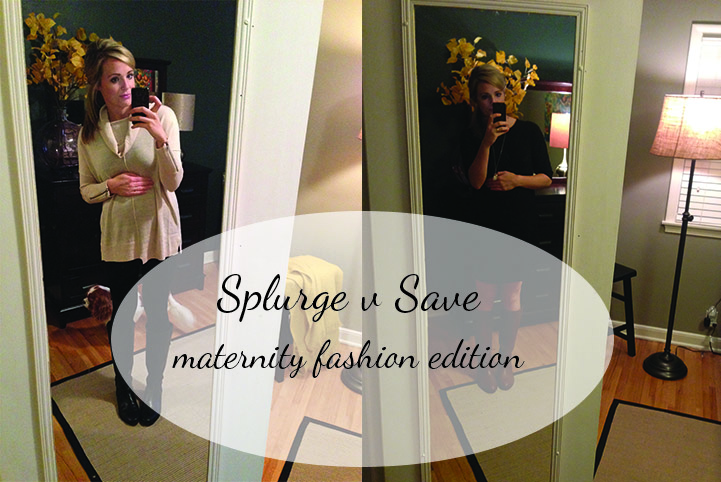 When I was first pregnant, I spent a lot of time trying to figure out how I was going to maintain my personal style while dressing the ever-expanding bump. I soon found that there were a few high-end maternity brands, like Hatch Collection, that matched my personal style quite well. However, the price-tag for said brands was a little hard to swallow.
After saving my money, I splurged on buying a Hatch Collection dress, the Afternoon Dress pictured below. I was really impressed with the high quality material of the dress, but I wasn't sold that it was worth the hefty $208 price tag. I posed the question of whether or not to keep the dress on Instagram and am so thankful for the wise women who told me I could find something similar for much less.
I've since purchased a number of items on ASOS Maternity and Gap Maternity for a fraction of the price and thought I would do a little splurge v. save in case you're in the same boat! Although you're only pregnant for 9 months, those months can feel long, and there's no sense in feeling frumpy and ugly during your pregnancy. I've found that a few classic pieces that make me feel pretty is a worthwhile investment and goes a long way in helping me enjoy and appreciate my growing body.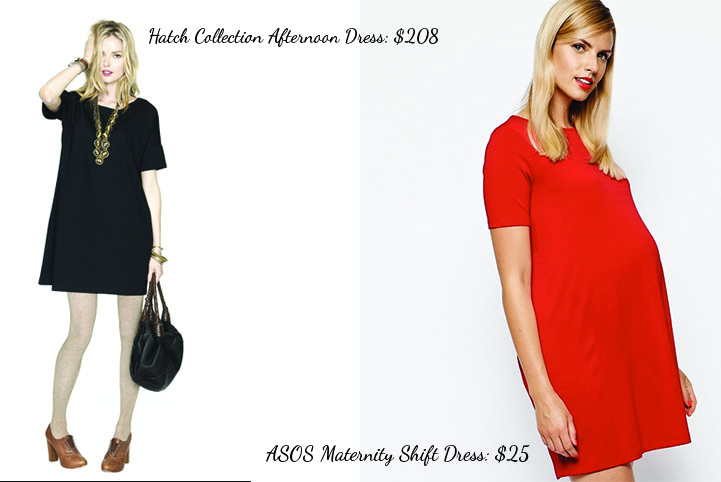 {Hatch Collection Afternoon Dress v. ASOS Maternity Shift Dress with Pleat Back}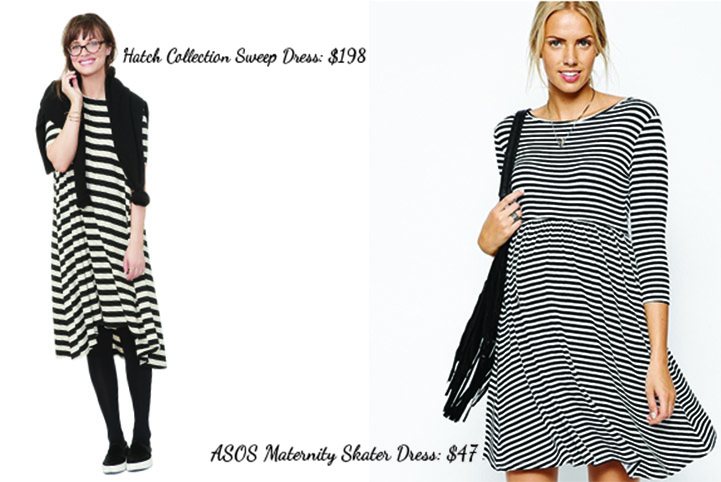 {Hatch Collection Sweep Dress v ASOS Maternity Skater Dress}
{Hatch Collection Bateau Top v. ASOS Maternity Breton Stripe Top}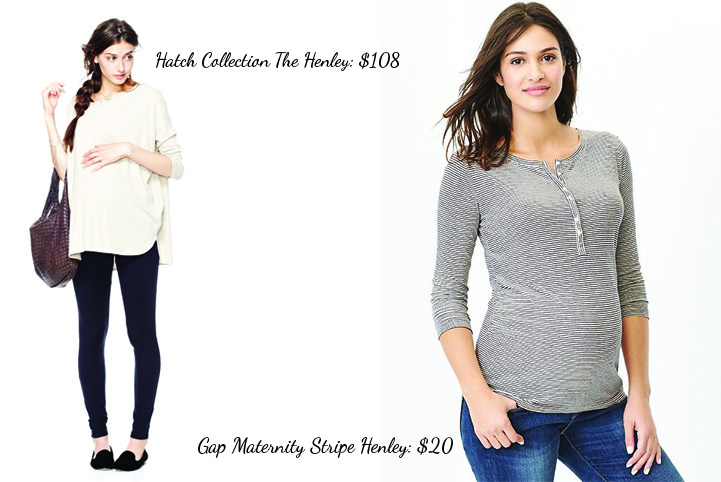 {Hatch Collection The Henley v Gap Maternity Stripe Henley}
Madison