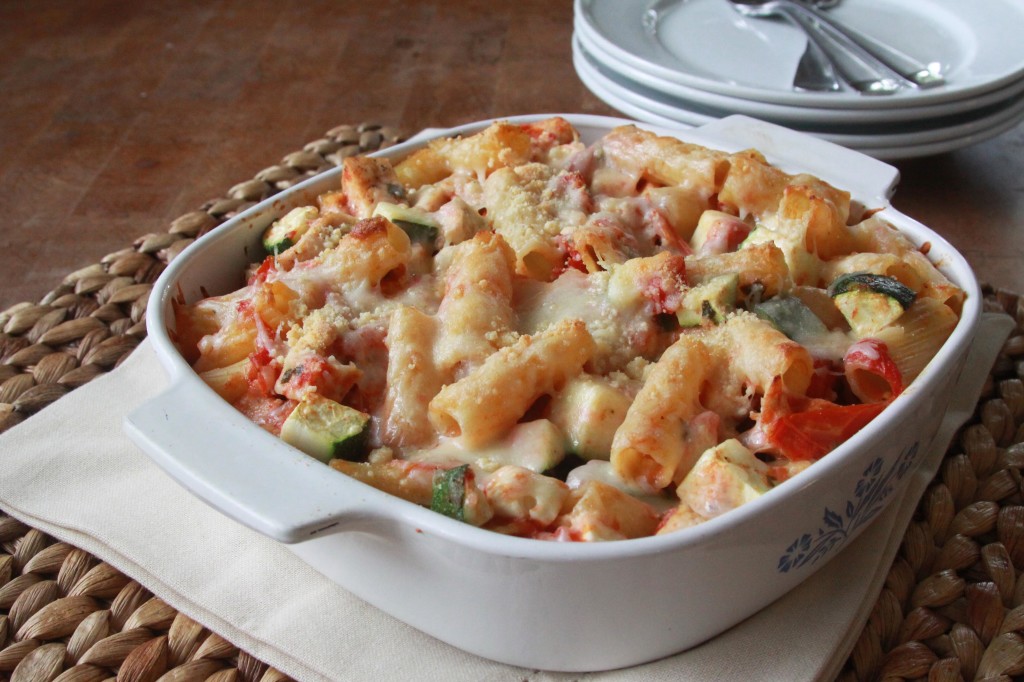 As I've grown in my faith over the years, I've learned more and more that what we get in this life (both good and bad) is so rarely directly related to how many good works we do or how many times we stumble and make mistakes along the way. Of course that's not to say that when we make mistakes there aren't consequences, but I think that subconsciously I've lived with the mentality that if I do enough good in this world, then good things would happen to me.
Along the way I've realized that this simply isn't true and that God doesn't work on a system of tallies and check marks on a to-do chart. Our stories are mapped out by Him with purpose and intention, specifically designed to grow us in different ways.
This past year has been difficult, filled with lots of tears and more than my fair share of fearful moments. Many times along the way I asked God, "Why not us? Why don't we get a baby like so many other people? Why do we have to lose our little ones?" But now that we've been blessed with this little miracle baby, I've been overwhelmed with feelings I didn't expect. More than a couple times I've broken down in tears asking God, "Why me? Why do we get this miracle?" I feel so incredibly undeserving of this gift God's given us and of the prayers people have prayed on our behalf.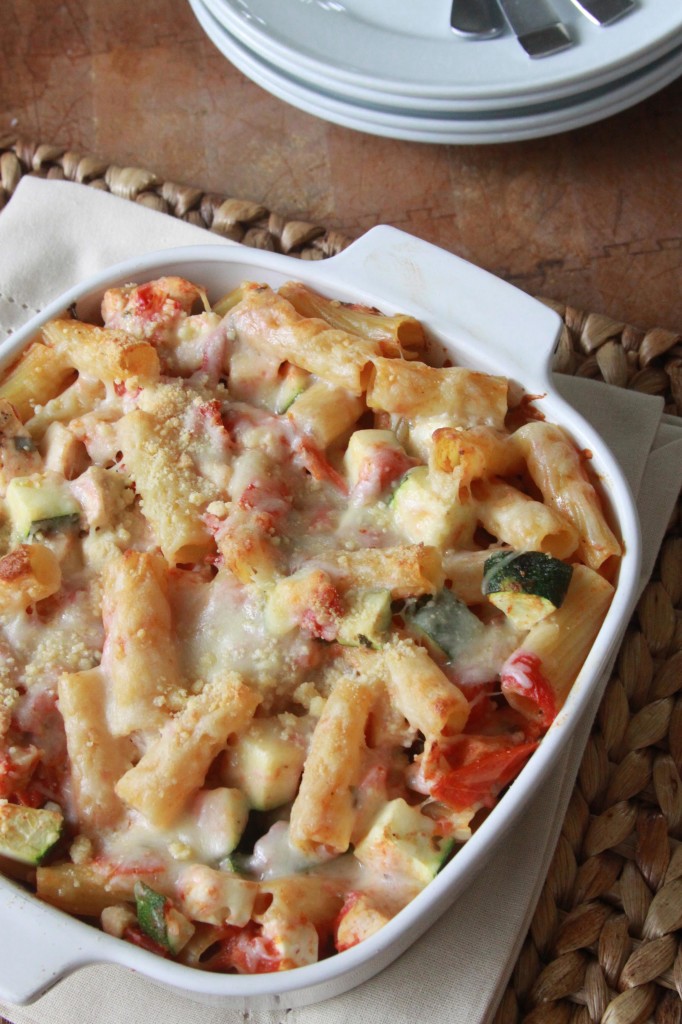 I guess my garden is an appropriate example of how you don't always get what you "deserve" in life. We've given our little garden everything it needs to grow and be fruitful, including plenty of water and weeding and the like, and yet our harvest has been completely disappointing. Just a handful of zucchini and yellow squash, no peppers, the rabbits ate our green beans and our spaghetti squash never came up.
Thankfully our tomato plants have done relatively well and we've just started experiencing the overflow of tomatoes from our garden. I can't tell you how many batches of this homemade tomato-basil sauce I've made (maybe 4 or 5 in the last handful of weeks?) but it's quickly become a staple in our house, transforming even the most basic pasta dish into something special.
When I served this baked rigatoni pasta to Joe last week, his eyes lit up and he quickly declared this one of the best things I've ever made. Considering how much I've cooked for him over the years, that's saying something, friends. An added bonus? It's easy to prep this dish in advance, cover and then cook it up when you get home from work at the end of the day!

Summer Bounty Pasta Bake with Fresh Homemade Tomato-Basil Sauce
Author:
Espresso and Cream
Prep time:
Cook time:
Total time:
Ingredients
Fresh Tomato-Basil Sauce
2 tablespoons olive oil
2 cups seeded and chopped Roma tomatoes
2 cloves garlic, minced (my cloves were on the larger side)
½ teaspoon kosher salt
¼ teaspoon ground black pepper
½ teaspoon sugar
1½ teaspoons chopped fresh basil
¾ teaspoon chopped fresh thyme
¾ teaspoon chopped fresh oregano
1 tablespoon heavy cream
Pasta Bake
2 cups rigatoni pasta, cooked according to package directions
1 medium zucchini, chopped into small pieces
4 oz feta cheese, cut into small cubes
2 cooked boneless, skinless chicken breasts (or 1 cup shredded rotisserie chicken)
½ cup shredded Italian cheese blend
2 tablespoons grated Parmesan cheese
Instructions
Heat oven to 350F. Spray an 8x8-inch baking dish with cooking spray; set aside.
In a medium skillet, heat the oil over medium high heat. Add in the tomatoes, garlic, salt, pepper, sugar and herbs. Simmer, stirring occasionally, 10 to 15 minutes or until the tomatoes are completely broken up and the sauce begins to thicken slightly. Remove from heat and stir in the cream.
In a large mixing bowl, combine the pasta, tomato sauce, zucchini, feta cheese and chicken. Spoon into prepared baking dish. Top with the Italian cheese blend and grated Parmesan cheese.
Bake 20 to 22 minutes or until cheese is melted and zucchini is tender. Spoon into bowls to serve.