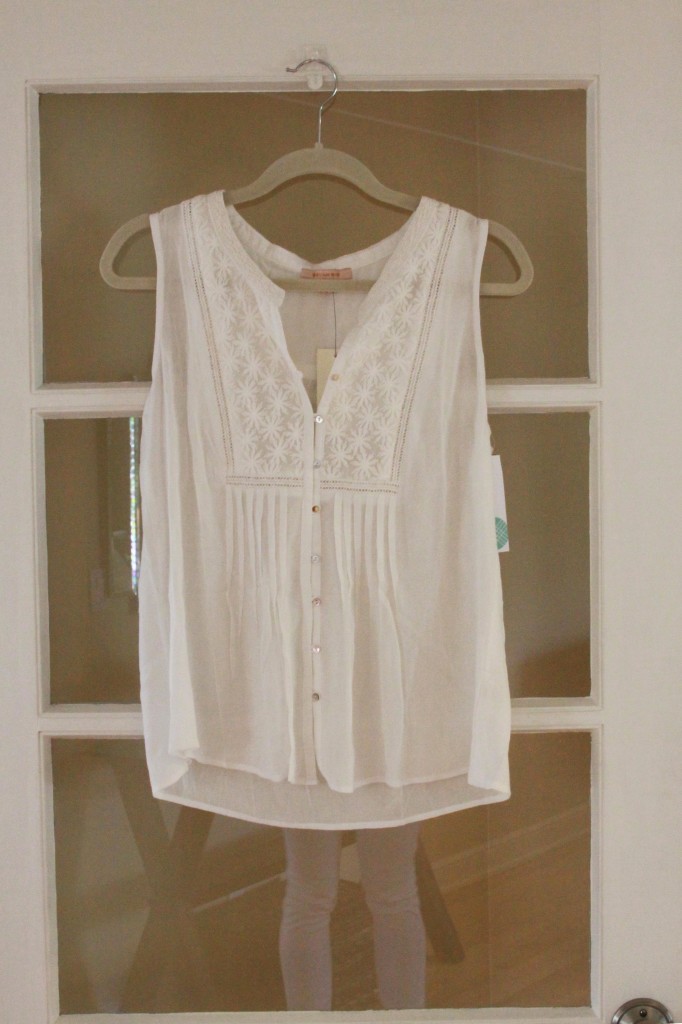 Another month, another Stitch Fix review! Stitch Fix has really upped their game for my last two fixes and I've been super pleased with the items in the boxes that arrived at my doorstep. Since I've been sticking to a more scaled-back "unfancy" wardrobe, I've been trying to be super selective with the pieces I do keep from my fixes, only adding items I consider to be staples and things I can see myself wearing for years to come. Check out what I got in my latest fix and what I decided to keep:
Item #1: Sasha Embroidery Detail Button Up Tank ($48)
This top was adorable and on first glance I really thought it would be a keeper. It fit really well and was light and airy, but perhaps a little too light and airy. The material was very thin so you could easily see my bra underneath. I know that some people can pull off that look with a pretty bra, but I am not that person. Return!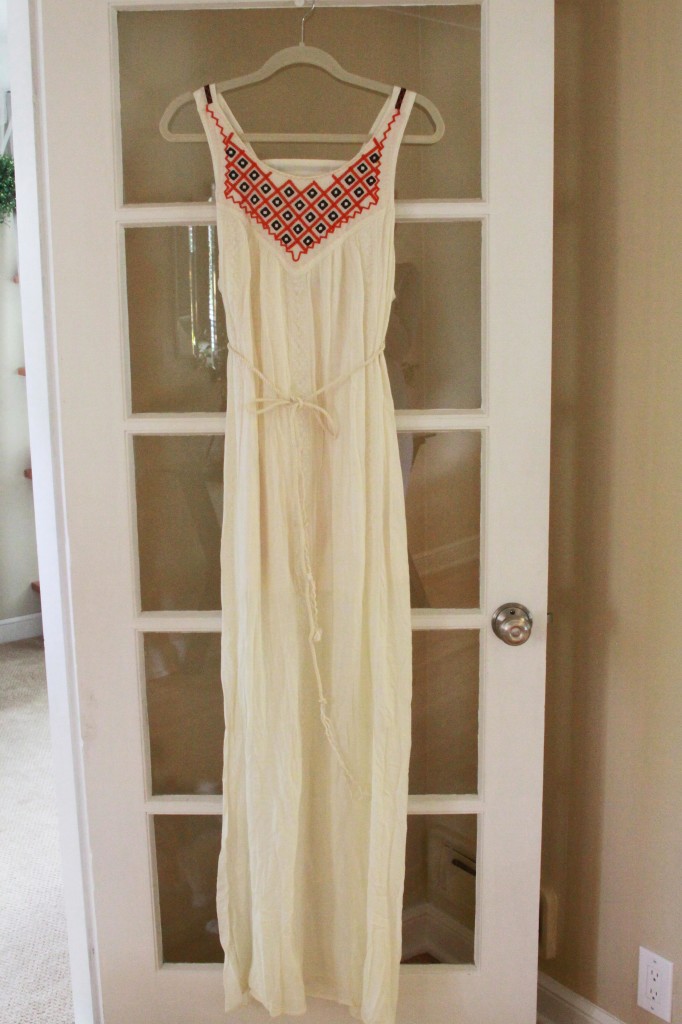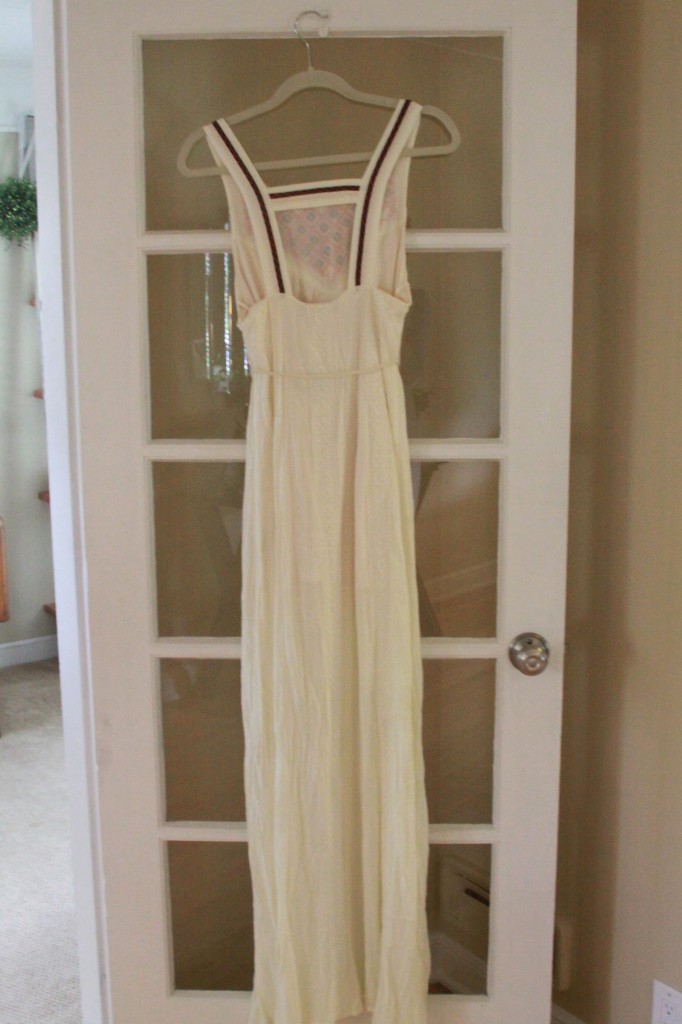 Item #2: Bellatrix Embroidered Detail Maxi Dress ($88)
I peeked online and saw that they had sent me this dress. I fell in love immediately, but I was worried that my expectations would be so high that I would be disappointed. Thankfully, I wasn't disappointed in the last bit. I've been looking for another maxi dress that I could wear this summer and this dress was perfect. My favorite part is the unique cut in the back and the fact it's plenty long. Keep!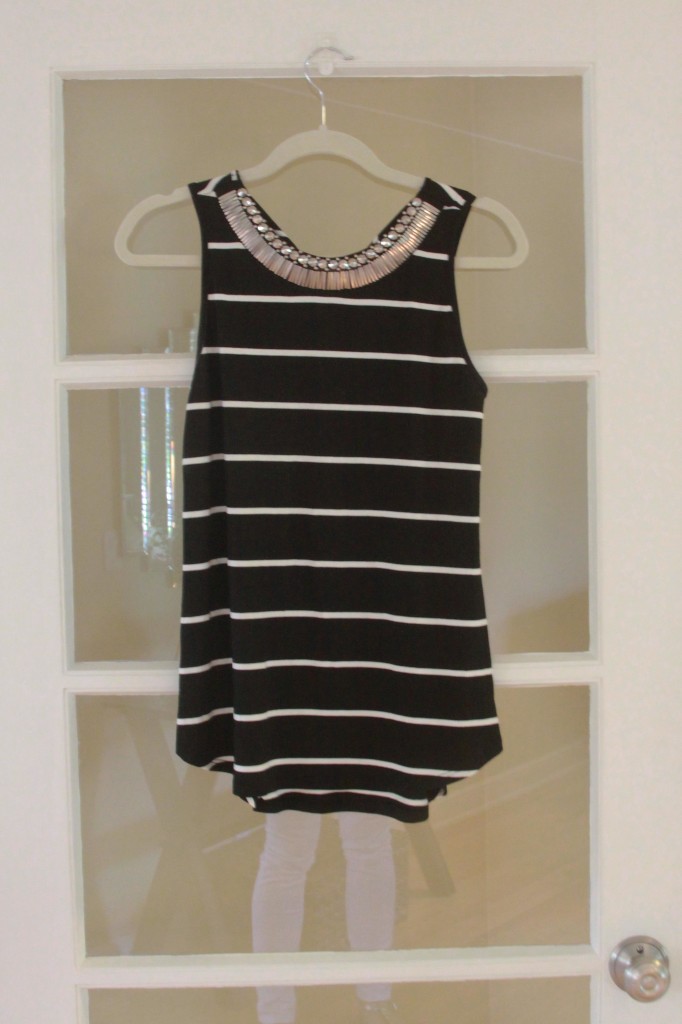 Item #3: Ginsberg Metal Bib Striped Tank ($68)
Usually I steer clear of tops that are crew neck and sleeveless because I think they accentuate my already broad shoulders. But when I tried on this tank, I really loved the way it looked. It's plenty long in the front and the back and the material was a really nice thick and stretchy cotton. I realized I didn't have a single sleeveless top in my capsule wardrobe for summer so it was a needed item. Keep!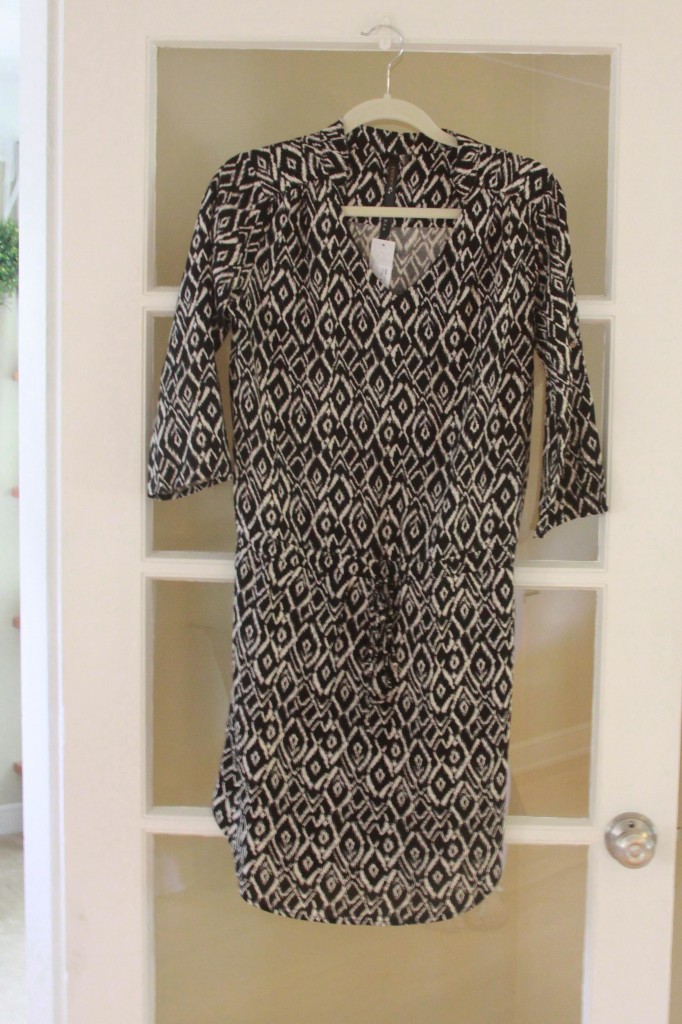 Item #4: Joe 3/4 Tab Sleeve Shirt Dress ($68)
I wanted so badly to like this dress. It had 3/4 length sleeves, was a great length and a nice material for summer. But the drop waist just didn't flatter my figure in the least bit. Return!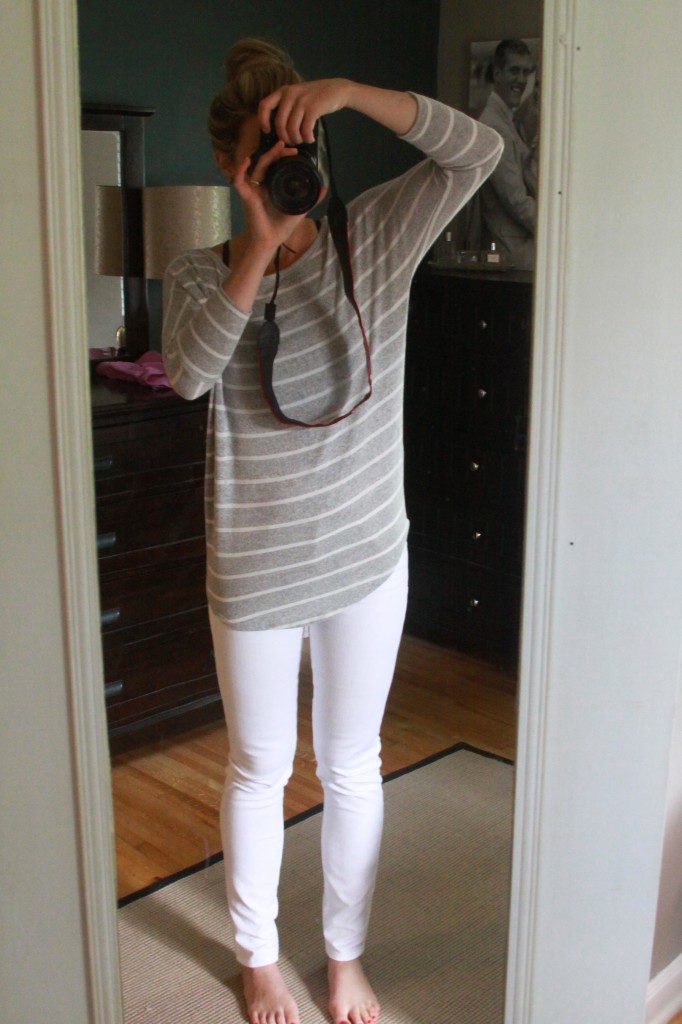 Item #5: Kut from the Kloth Skinny Jeans in White ($78)
Oh, white jeans. I swore I would never wear white jeans because I was sure they would be super unflattering and accentuate my thighs in an unfortunate way. These jeans changed my mind. They fit like a dream (the same brand as the boyfriend jeans in my last fix) and I was shocked at how versatile they ended up being, as I tried them on with things in my closet. I had no idea how badly I needed white jeans in my closet, but now that I've found a great pair I'm totally eating my words. Keep!
As you can tell, my fix this time around was a huge success! I have been so pleased with the items that have been sent my way the last two times, and since I liked my stylist so much last time, I requested her again for this fix. I feel like I finally found someone who gets what I'm looking for and understands my style.
I'm not sure what changed, but I am really happy that Stitch Fix has been doing a better job these last couple times of listening to my feedback and giving me items that fit that feedback and specific requests. I've since asked for no accessories and have continued to update my Pinterest board regularly so my stylist has new inspiration each month.
Madison
PS: Want to try Stitch Fix? Do so here.
*Affiliate links used, opinions are strictly my own.